'Reminds me of home': Dhanie's Kitchen serves authentic Filipino cuisine in western Tokyo
By
Stars and Stripes
February 17, 2022
---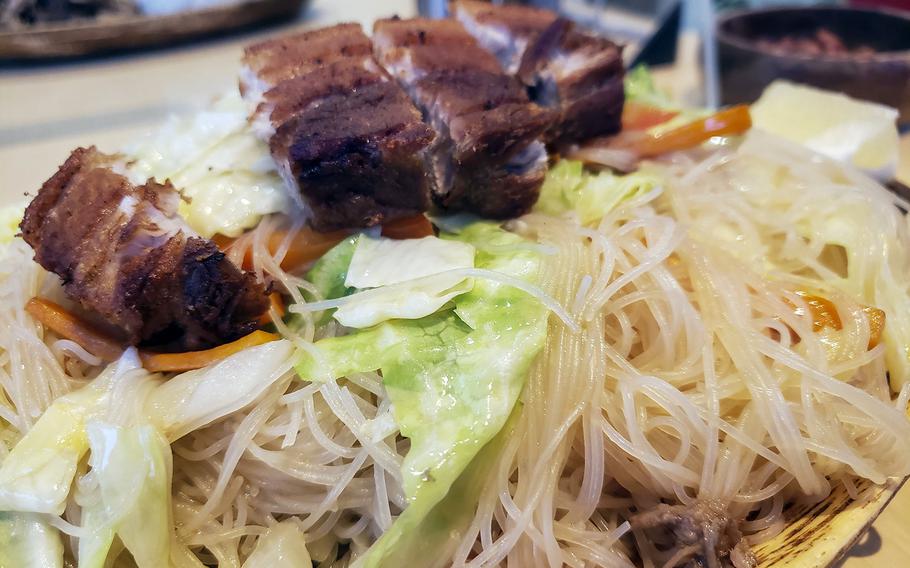 Tasty aromas waft from the corner where Dhanie's Kitchen is located near an American-style bar and other small businesses, just a 15-minute drive from Yokota Air Base in western Tokyo.
Inside this eatery specializing in Filipino food is seating for 16 beneath Philippine flags and a mural of a beach setting.
Dhanie, the owner, namesake, cook and waitress, speaks flawless English and welcomes you as you enter her establishment. The staff's friendly manner pervades the restaurant just like the spice in each of its entrees.
"Dhanie's reminds me of home, and it's a really friendly place where my friends and I go for good food," Donnie Ruiz, an airman from Yokota, said recently after finishing his meal.
The friendly demeanor isn't the only good thing coming out of Dhanie's Kitchen – the prices and quality of the food puts it a notch above others.
From the English-language menu, I ordered my three favorite Filipino dishes: adobo, pancit and lumpia.
The lumpia arrived fresh and piping hot. These fried spring rolls cost 500 yen, or a little less than $5, and come with a sweet sauce for dipping. The filling was a savory delight offset by the sweet sauce that made the rolls the perfect appetizer to munch on while waiting for the main course.
Six lumpia later, the pork adobo and pancit arrived.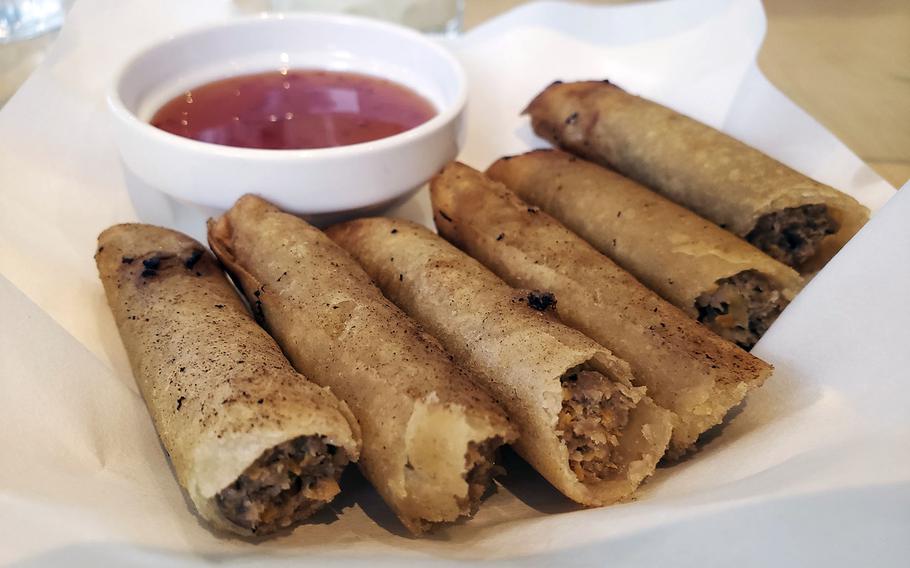 The 1,100-yen adobo, a Filipino-style pork stew that generally comes with rice, was cooked to perfection. The meat fell apart in my mouth and the seasoning was spot on.
Dhanie's pancit, one of my favorite dishes from the Philippines, also did not disappoint. This steaming hot dish, a type of noodle similar to Japan's yakisoba, hit the table and stole the show.
The savory fried noodles, which cost 1,000 yen, were seasoned exactly to my liking. The vegetables and meat that are mixed in with the noodles were flavor capsules sprinkled throughout the dish, a diverse flavor profile with every bite.
Dhanie's Kitchen offers catering for events that starts at 12,000 yen for 10 people. It's also part of the Uber eats network.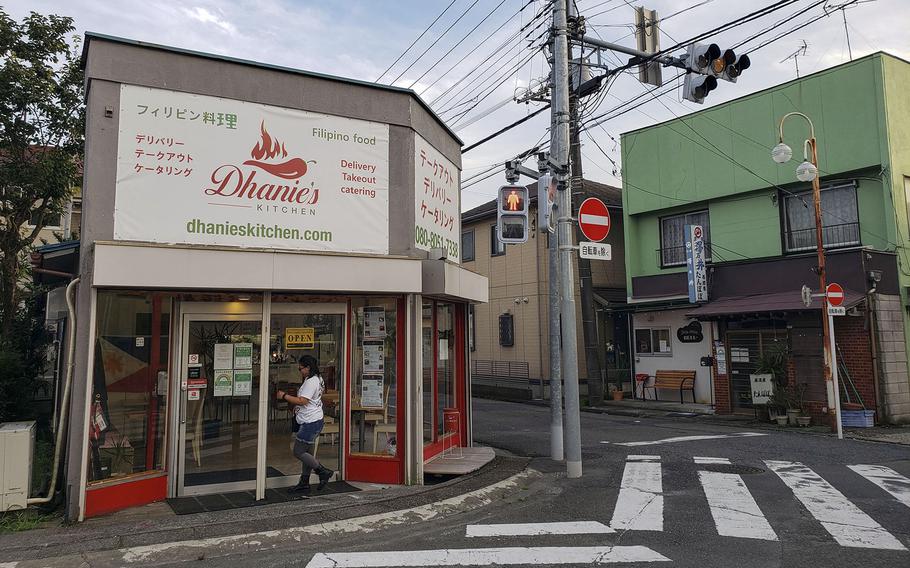 DHANIE'S KITCHEN
Location: 1-5-16 Hanegigashi, Hamura, Tokyo 205-0014
Directions: About a 5-minute walk from Hamura Station. Google Plus code Q857+MP Hamura, Tokyo
Hours: 11:30 a.m. to 9 p.m. Closed Sunday and Monday
Prices: About $5 for appetizers to about $20 for the pork sisig
Dress: Casual
Information: phone: 080-8051-7338; online: dhanieskitchen.com
---
---
---
---