Small taco stand brings big authentic SoCal flavors to Okinawa
by
Frank Andrews
Stars and Stripes
December 29, 2021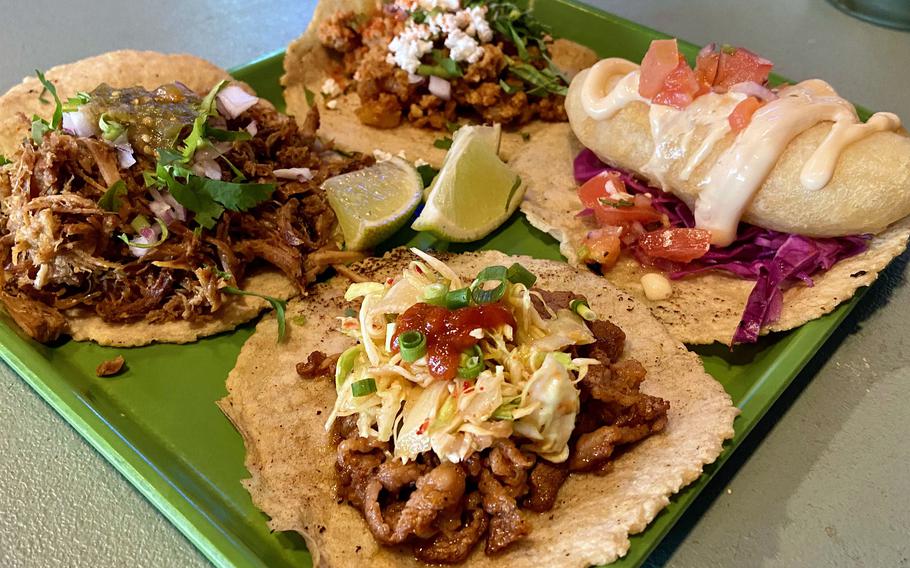 I recently quenched my craving for Mexican food done Southern California style at a hidden taco stand on Okinawa that serves flavors you'd expect in Los Angeles or San Diego.
With SoCal a distant 6,439 miles away, Taco Maria cuts travel time to just a four-minute drive from Camp Foster's Gate 5.
"I've loved lowriders and California street culture since I was a teenager and I used to go there every year before COVID-19," said Okinawa-native and Taco Maria owner Kota Shikanai via Instagram to Stars and Stripes.
"There are a lot of Americans in Okinawa, so I opened it in Okinawa so that they could be happy with it," Shikanai wrote.
The dining room is right next to the kitchen and the grill was going full blast during my recent visit. The mingled fragrances of seasoned meats and vegetables sizzle up and out of the open kitchen and joined the soundtrack of funk, hip-hop and oldies with a side of American customer chatter.
The walls are adorned with Mexican-American artwork, including a mural celebrating the Day of the Dead. If Taco Maria doesn't get your senses going, you better check your pulse.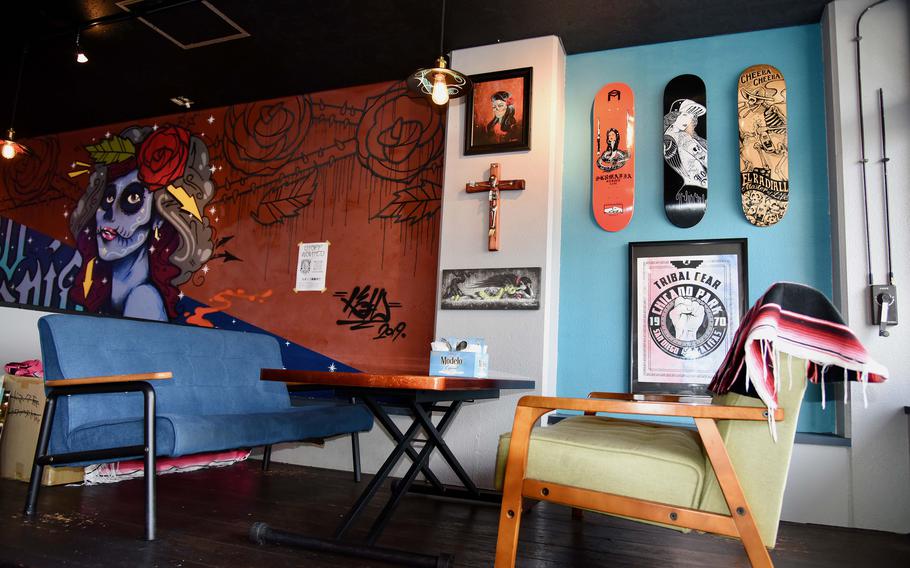 I sat down and ordered while sipping a horchata. This sweet, plant-based beverage is made from nuts and grain and has a white, creamy appearance. It's seasoned with cinnamon powder.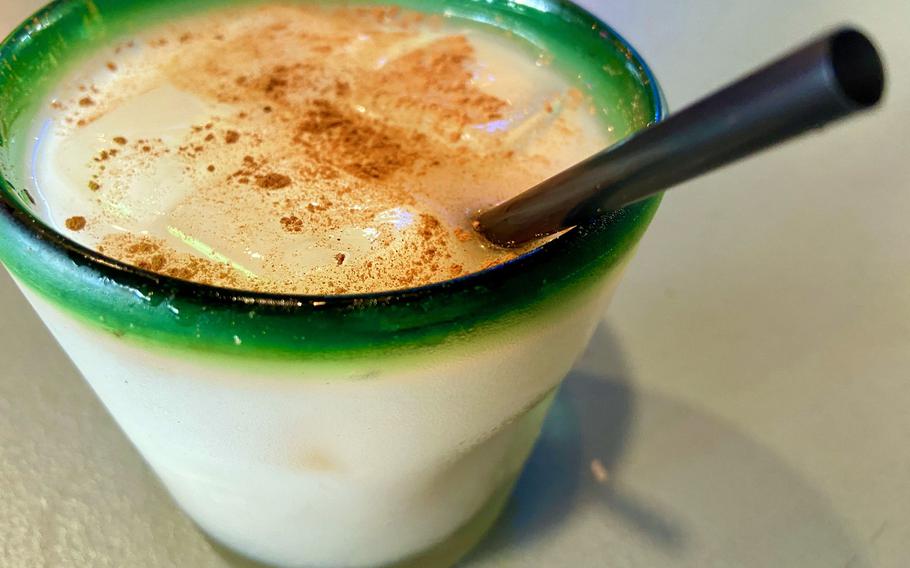 My meal arrived on a platter, four tacos each bedded on a 5-inch-diameter corn tortilla.
First, I tried the Baja fish taco and found it first-rate. Next, the chorizo potato taco; it was the tastiest. The bulgogi taco was just fair; seasoned meat and cabbage flavors were about all I could taste.
The carne asada taco came generously piled and was the most satisfying.
You can eat each taco in two or three bites. All were warm, moist and full of flavor. The menu has more than 20 entrees ranging from street tacos, quesadillas, Mexican rice bowls, nachos and desserts.
The horchata was 580 yen, or $5.11. Add the four tacos and my bill reached a grand total of 2,300 yen. You can pay in yen, credit or debit cards.
I did not drink, but the menu boasts a huge selection of Mexican-style cocktails, frozen margaritas, tequilas and Mexican beers.
There are six tables and a bar with seven stools. The place is comfortable, approximately 500 square feet. The staff members are friendly and can speak some English. There's also an English menu.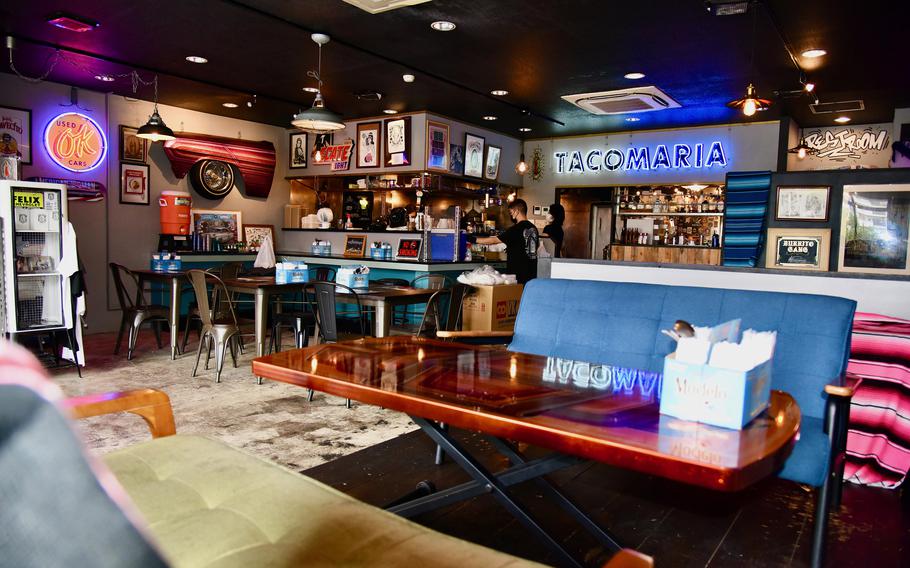 Taco Maria
Location: 2-20-5 Isa, Ginowan, Okinawa 901-2221
Directions: A short drive from Camp Foster's Gate 5.
Hours: Open daily, except Mondays, 11:30 a.m. to 10 p.m.
Prices: From 350 yen to 880 yen per entree.
Dress: Casual
Information: Phone: 098-975-5539; Tacomaria_Okinawa on Instagram
---
---
---
---