Find fast, friendly, delicious Mexican food just outside Osan Air Base, South Korea
By
Stars and Stripes
December 16, 2021
---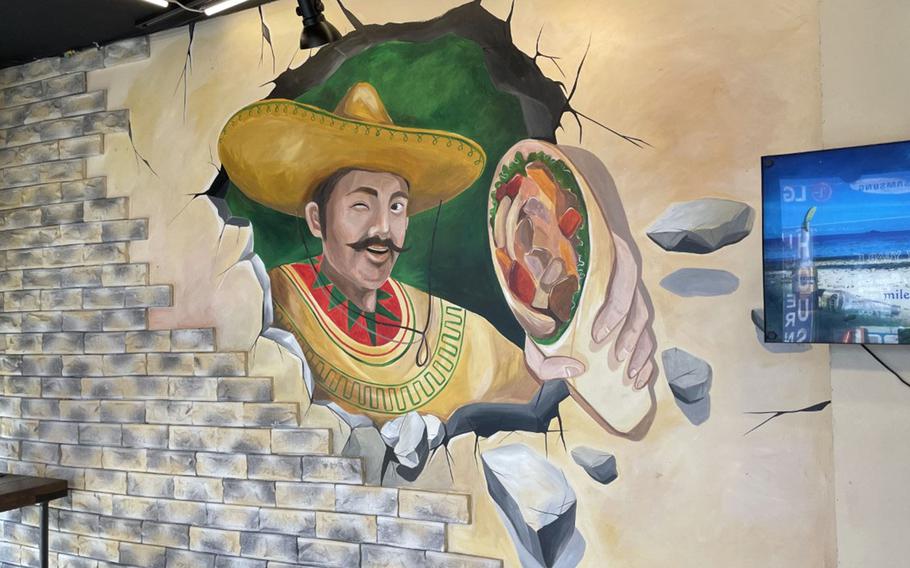 If you are looking for simple yet tasty Mexican cuisine after a long day of shopping in Pyeongtaek, South Korea, stop at Casa Burrito on your way back to base.
On my first visit, the owner greeted me warmly and immediately, and when I had trouble deciding, offered a few suggestions. He was so inviting and friendly, I decided to stay and eat rather than get my order to go.
I went with the steak quesadilla – Casa Burrito's most expensive menu item at 10,500 won, or about $8.90 – which comes with cheese and sour cream. The owner honored my special request to leave off the sour cream, because I didn't want it to overpower the other flavors.
The aroma of fusing spices and the sound of sizzling meat permeated the restaurant as he prepared my order. While I couldn't watch the cheese melting with the meat, I wasn't disappointed based on what I could sense coming from the kitchen.
My quesadilla was ready in 10 minutes, which didn't really feel like long at all.
I'm not a person who likes my food drowning in spice. This quesadilla had just enough kick for my taste buds to enjoy the flavor without forcing me to reach immediately for the nearest beverage.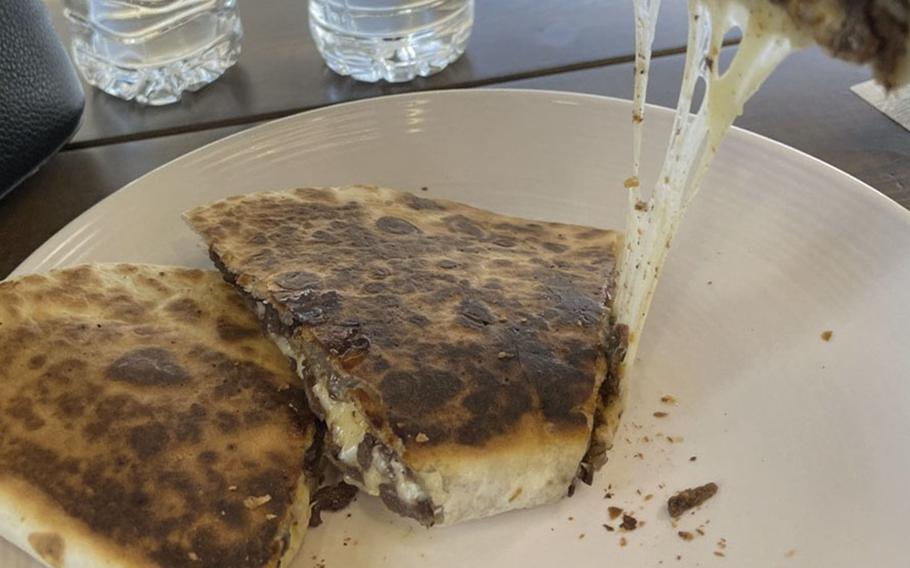 It was tasty, fresh and not too greasy. It filled me up, and I still had enough left over to take with me.
Casa Burrito also offers other Mexican staples like burritos – obviously – tacos and chimichangas. The burrito is next on my list.
Everything on the menu was in English. There were many beverages to choose from, including water, sodas and tea. They also serve beer and other alcoholic beverages.
Casa Burrito shares one downside with many eateries close to Osan Air Base: its size. The place is small, with limited seating.
But with this location – a minute walk from the main gate – the to-go option is always a good choice.
Casa Burrito
Location: 9-1, Shopping-ro, Pyeongtaek, Gyeonggi-do, South Korea
Directions: A short walk from Osan Air Base's main gate. You'll find it at the corner on your left.
Hours: Open daily, 11:30 a.m. to 8 p.m.
Prices: Most meals can be had for less than $9
Dress: Casual
Information: Phone: 1-664-0602
---
---
---
---