Enjoy a Michelin-star meal of eel near Hiroshima, Japan
by
Jonathan Snyder
Stars and Stripes
December 2, 2021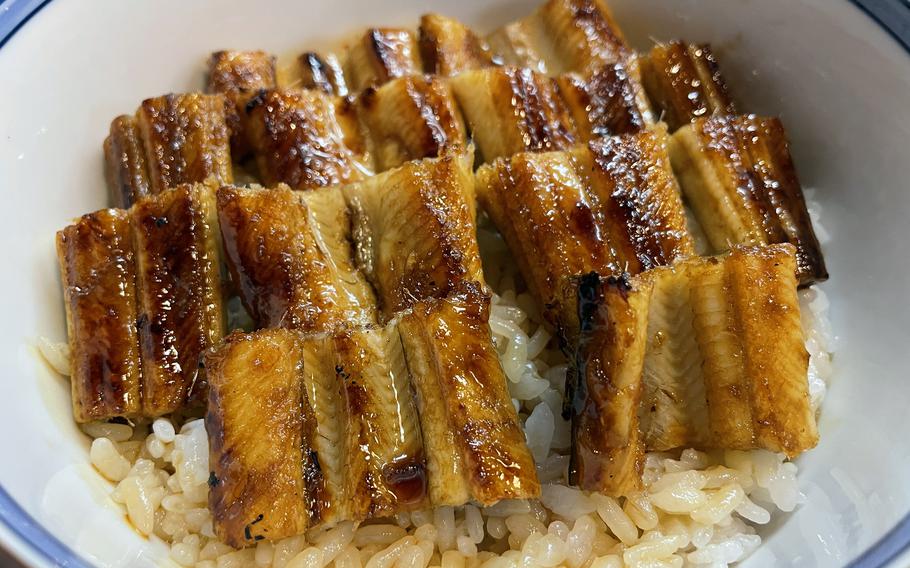 The world-renowned floating torii on Miyajima near Hiroshima is closed for restoration, but the island boasts one of the world's best spots for grilled eel, and it is still open.
The Fujitaya restaurant serves only one set meal, anago-meshi, which is conger eel on a bed of rice with three small side dishes. Popular side dish options include pickled vegetables and liver.
This longstanding restaurant does this one dish so well, it received a one-star rating from the Michelin Guide in 2018. The prestigious rating doesn't mean you'll break the bank for a meal, however. The main course runs about $22, with $7 for each side dish.
Other restaurants serve up their versions of conger eel, but Fujitaya stands apart. Its ingredients are sourced at the local fish market every morning, made to order and served up hot and fresh.
Conger eel has a savory flavor that melts in your mouth. The eel is deboned and simmered, and its head and spine make the stock that is seasoned with soy sauce and used to cook the accompanying rice.
The eel is filleted and grilled with a soy-based sauce. Expect a short wait while your order is prepared.
During peak tourist season on the island, it's not unusual to find a long line out the door at Fujitaya. It's open from 11 a.m. to 5 p.m. Friday through Tuesday, but the restaurant will close for the day once it runs out of food.
An English menu is available, but the staff does not speak much of the language. Ample seating is available at the bar, at tables and chairs or on traditional Japanese seating.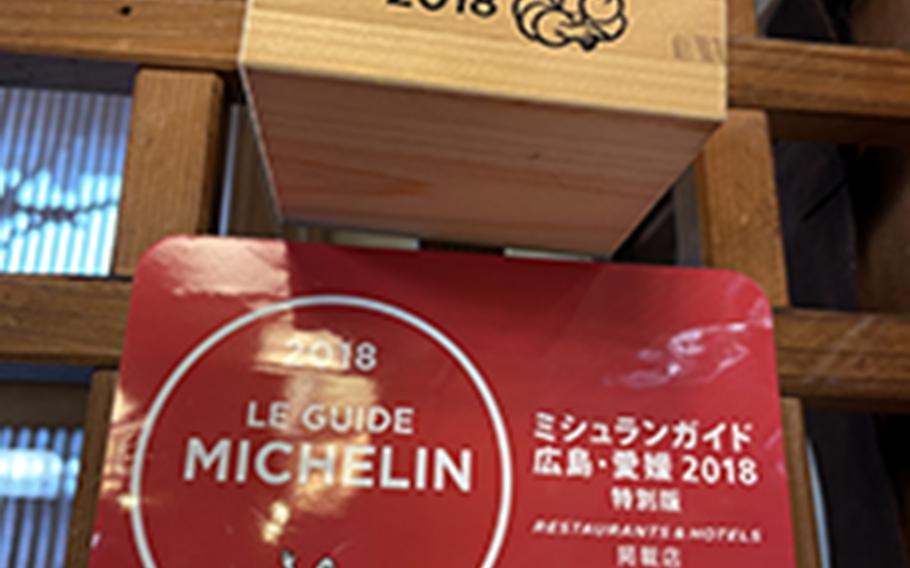 FUJITAYA
Location: 125-2 Miyajimacho, Hatsukaichi, Hiroshima 739-0588
Directions: A short walk from the Daishoin Temple.
Hours: 11 a.m. to 5 p.m. Friday through Tuesday, but may close early if the eel sells out
Prices: About $22 for the main dish; $7 for appetizers
Dress: Casual
Information: Phone: 829440151
---
---
---
---