Taste pole-fished bonito on Kyushu island in Japan's Miyazaki prefecture
by
Seth Robson
Stars and Stripes
November 26, 2021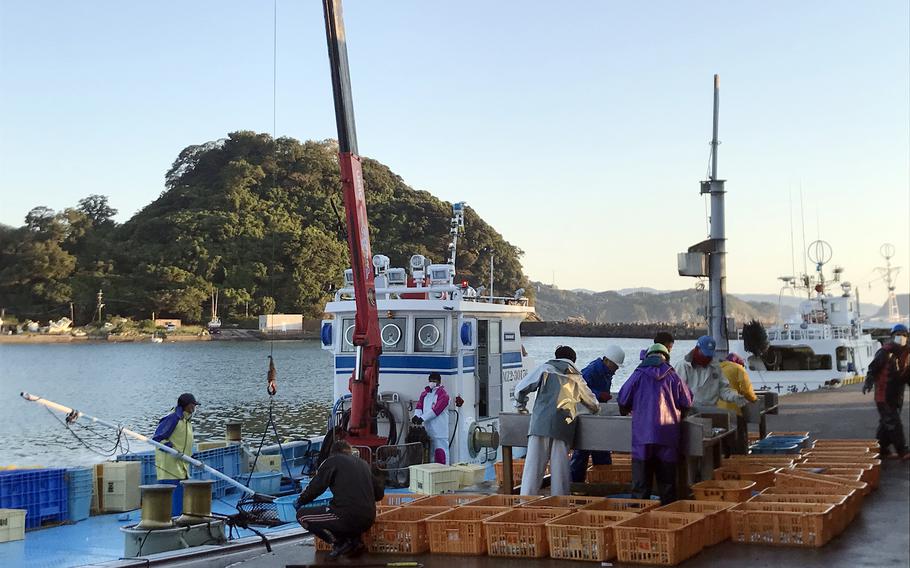 Meitsu Port in Japan's Miyazaki prefecture is the home of pole-fished bonito, known locally as katsuo.
Early each weekday morning, local restaurants and hotels send staff to bid on freshly caught fish at a dockside market. Seabirds flutter about the boats as they unload their bounty pier side before an auctioneer starts the bidding on the day's catch.
The market has everything from snapper to lobster, but the port's most famous fish is bonito, also known as skipjack tuna.
A dockside museum is devoted to the bonito fishery and includes old navigation equipment and bamboo fishing poles that were used before fiberglass and carbon poles were introduced a few decades ago.
Visitors can put on a pair of virtual reality goggles and see what it's like for fishermen catching bonito from boats that follow the fish north to Hokkaido along Japan's east coast.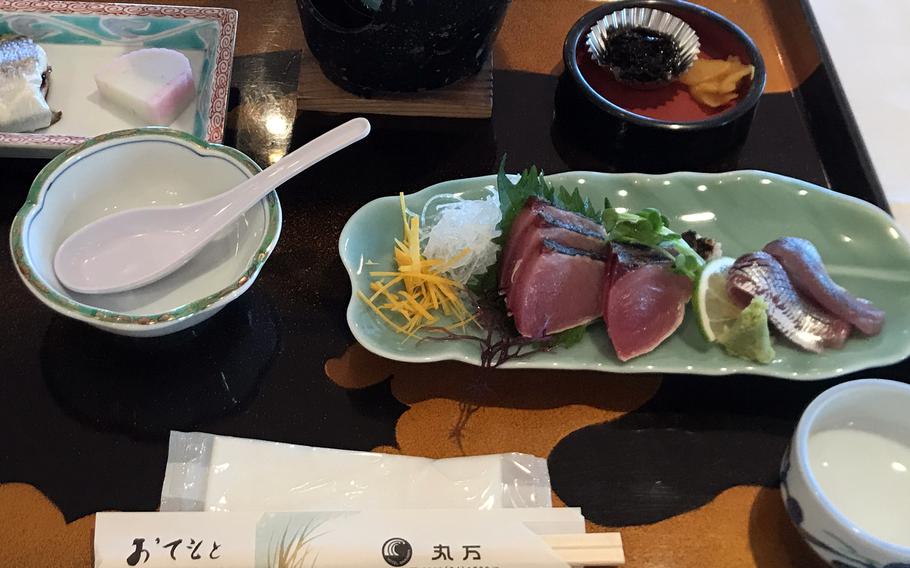 Bonito fishing boats typically have a crew of 20 to 25. The crew uses binoculars and sonar to track schools of fish and lure them close to the vessel by dropping bait and spraying water to simulate jumping anchovies.
When the bonito are close, the fishmen can haul them in on hooks decorated with rooster feathers. The hooks don't have barbs on them, which allows the fishermen to flick fish into the boat and snap the line back into the water in a matter of seconds.
Visiting the fish market and museum requires approval from local officials, but anyone can taste bonito sashimi, along with other locally caught seafood, for lunch at Hotel Maruman, a short walk from the pier.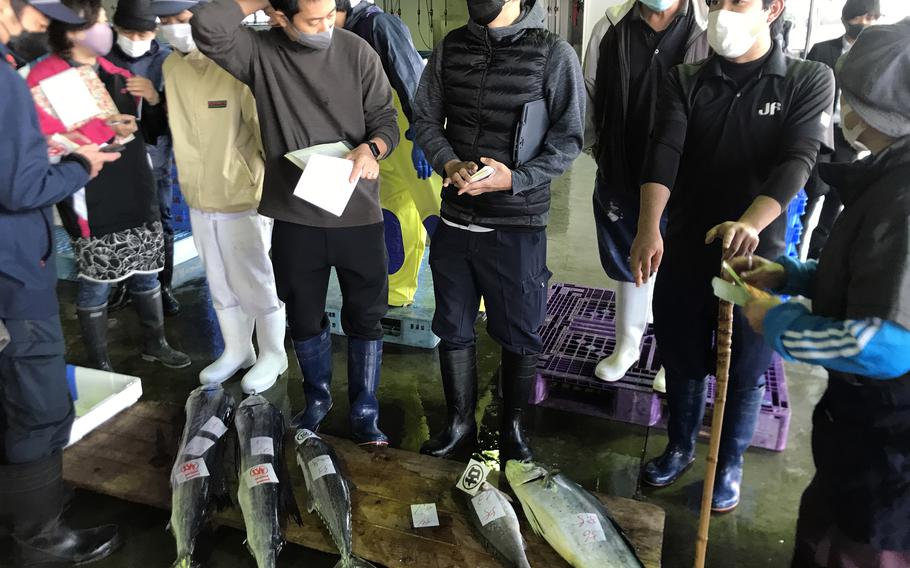 During my recent visit to the port, I ordered a 1,100-yen (about $9.65) meal that included bonito. The reddish fish tastes a little like fatty tuna.
The fish is usually caught in Miyazaki only from February to early May. Bonito travel north along the Japanese east coast following the Kuroshio current during the year.
Local seafood features in most of Hotel Maruman's meals, including Gyoudon Teishoku for 1,650 yen.
HOTEL MARUMAN
Location: Otsu-4893 Nangocho Nakamura, Nichinan, Miyazaki 889-3204
Directions: A 15-minute walk from Nango Station.
Lunch hours: 11:30 a.m. to 1:30 p.m.
Prices: 1,100 to 1,650 yen
Dress: Casual
Information: Phone: 0987-64-1788; Online: hotel-maruman.com/daymeal.html
---
---
---
---