Turtle power: Try tasty reptile ramen at a rest stop in Hiroshima prefecture
by
Jonathan Snyder
Stars and Stripes
November 11, 2021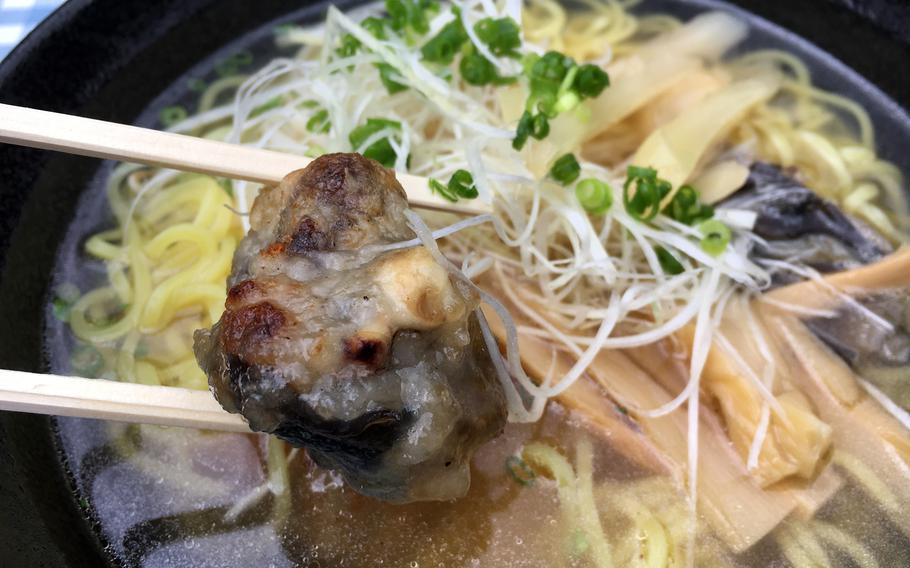 Along the Kose River, on a winding road on Mount Rakan in Hiroshima prefecture, sits Spa Rakan, a scenic rest stop boasting a small restaurant, convenience store and onsen.
You'll more than likely see high-performance vehicles on your way there; it's a popular route for car and motorcycle enthusiasts. And the trip is only about an hourlong drive from Marine Corps Air Station Iwakuni.
The restaurant, called Rakan Shokudo, offers a decent selection of udon, ramen and curry, all of which are easily ordered from a ticket vending machine.
If you're feeling adventurous, I recommend the softshell turtle ramen for 1,100 yen (about $9.90) or the softshell turtle hot pot for 1,500 yen.
Make sure you bring yen; the restaurant's ticket machine accepts only Japanese currency, though the convenience store and onsen will take credit cards.
Insert enough yen into the machine and the menu buttons will illuminate the items you are able to purchase.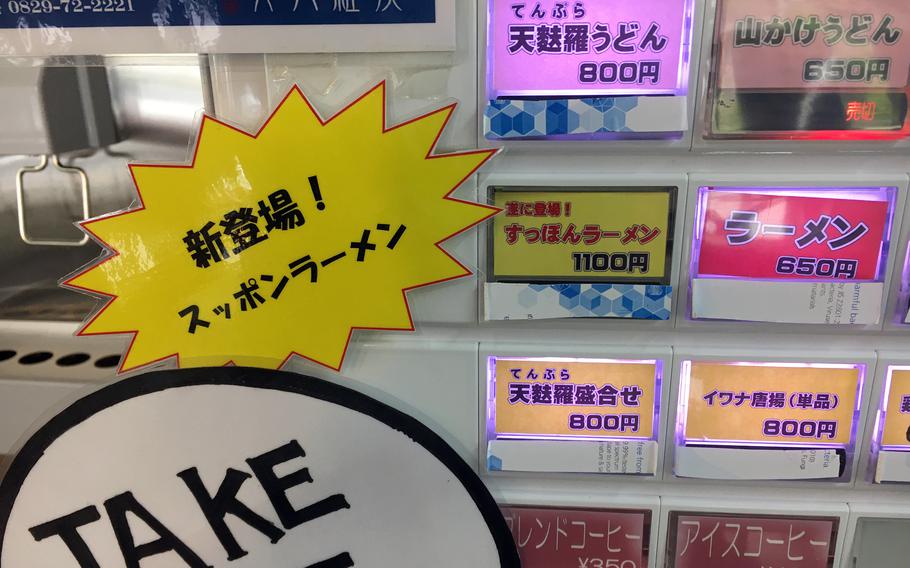 My turtle ramen came out in a large bowl. The broth was clear and light, with three good-sized pieces of turtle meat, lots of bamboo shoots, chunks of fresh ginger and, of course, the noodles.
The turtle has a texture and flavor similar to venison, and the meat includes some bones.
The ramen was tasty and filling, though it lacked something. Adding an egg and some seaweed at a minimum would have helped round out the dish.
The restaurant has limited seating inside, about five spots along the countertop and three tables, some traditional Japanese dining rooms near the spa entrance and, when the weather is right, a large patio dining area.
For dessert, go to the convenience store counter and order one of 19 flavors of ice cream for 350 yen each. My favorite is green tea, a flavor I don't see very often outside of Japan.
If you're interested in relaxing in the onsen, the entrance fee is a bargain. Adult admission is 650 yen and 250 yen for children age 3. A towel rental will set you back 150 yen.
Parking is free and more than 20 spaces are available, along with a large, separate area for motorcycles.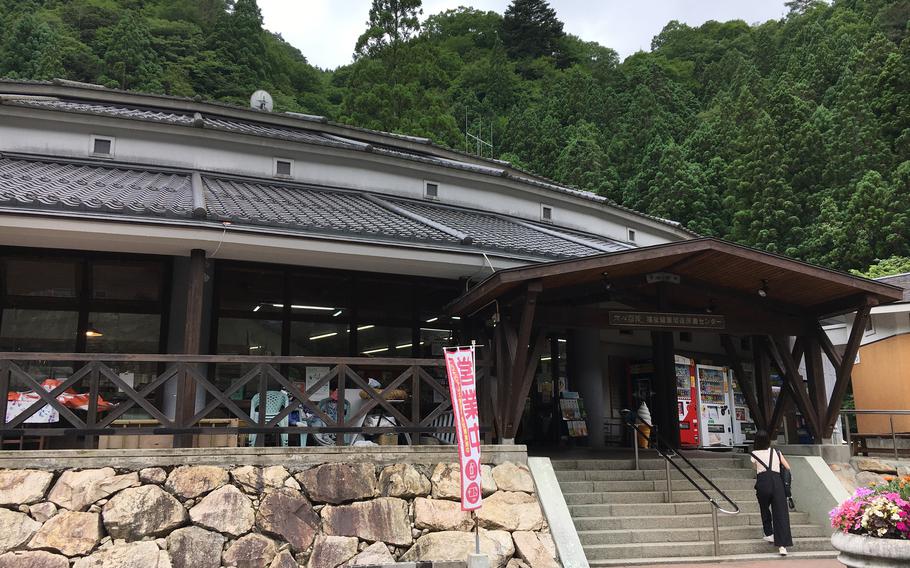 RAKAN SHOKUDO
Location: 21-5 Iinoyama, Hatsukaichi, Hiroshima 738-0226
Hours: 11 a.m. to 6 p.m., Thursday through Tuesday.
Prices: About 500 yen to 1,500 yen.
Dress: Casual
Directions: From the MCAS Iwakuni main gate take Route 2 then take Route 186 up Mount Rakan.
Information: Phone: 0829-72-2221; online: sparakan.com