Eat like a samurai at Obi Hattori-tei in Japan's Miyazaki prefecture
by
Seth Robson
Stars and Stripes
November 4, 2021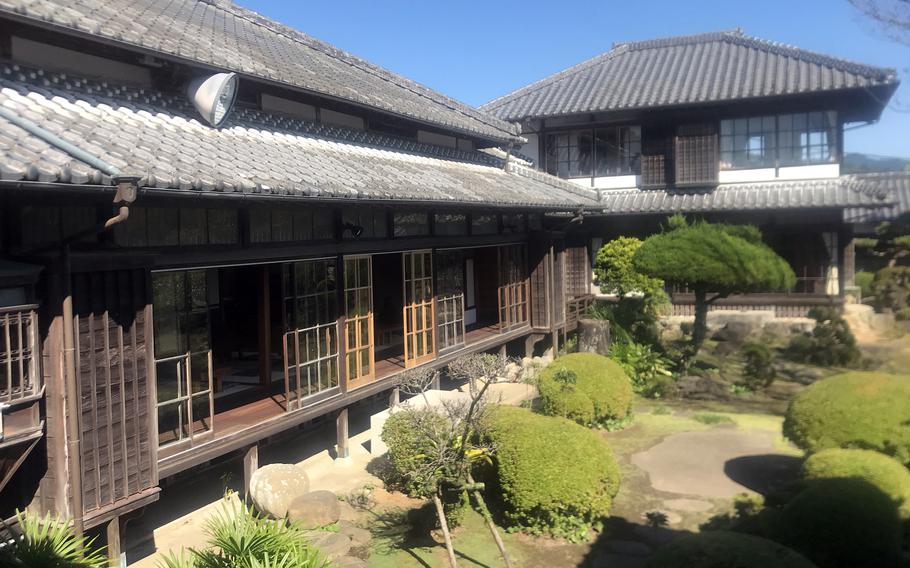 Gazing out at the Japanese-style garden and surrounding countryside from Obi Hattori-tei, it's easy to imagine you're at a samurai feast.
The restaurant operates in a wooden building more than a century old that was once home to a prominent family in Nichinan City, Miyazaki prefecture, on Japan's southern island of Kyushu.
It's only a short walk from Obi Castle, said to have been built of 51,000 stones and which flourished from 1588 until Japan's Meiji era, 280 years later.
Obi Castle Town, where Hattori-tei is located, was designated one of Japan's "Preservation Districts for Groups of Traditional Buildings" in 1977.
There are numerous old wooden homes that visitors can check out along with the castle's famous Ote-mon Gate, rebuilt in 1978.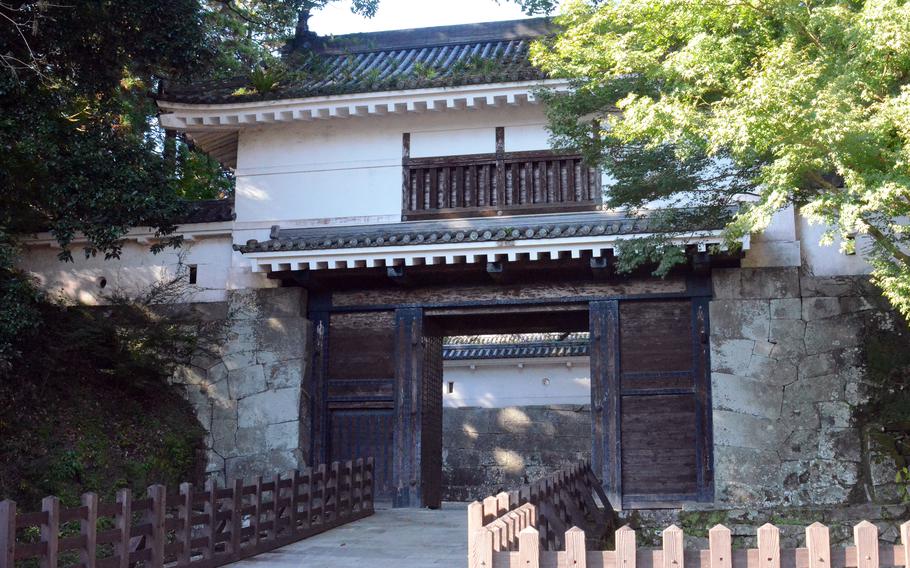 Hattori-tei is a short walk from the gate, past an empty moat and along a street that has retained its Edo-period atmosphere with old-style buildings and verdant gardens.
Some of the homes are open to tourists. For 620 yen (about $5.45) you can check out four of them, including a former samurai residence and a teahouse with a view of an ancient battlefield.
Stepping inside a stone wall, diners remove their shoes and enter Hattori-tei, which includes a pair of wooden halls arranged in an "L" shape around a garden of more than 3,500 square feet.
The garden, filled with shrubbery that looks like it could be the work of Edward Scissorhands, sits atop a sloping hillside giving diners an impressive view of the surrounding green countryside.
There's also some impressive Japanese traditional art hanging inside.
The staple Hattori-zen meal (1,650 yen) includes sashimi, sushi, savory egg and dengaku roasted dishes. Cake-sets and other deserts are available.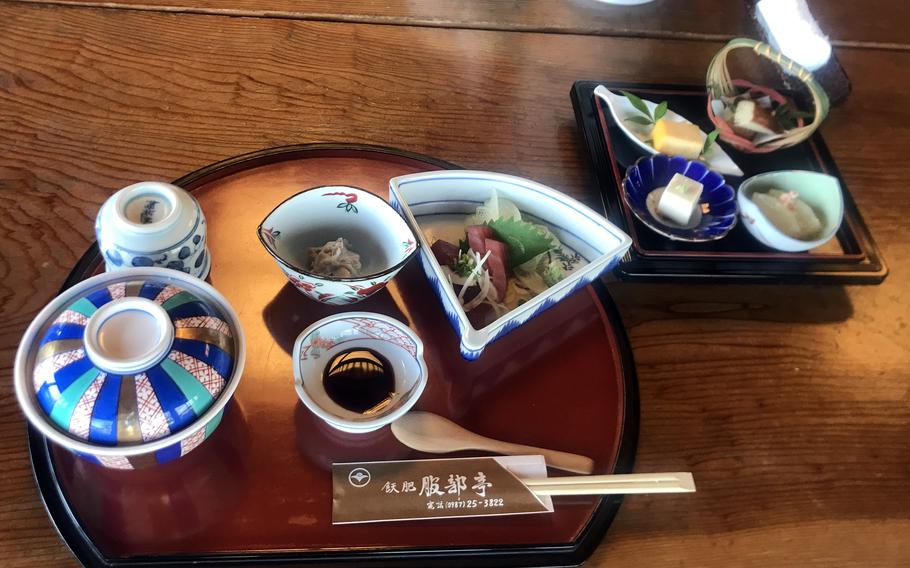 The restaurant has an English-language menu. It doesn't take credit cards but provides free Wi-Fi.
It's the perfect place to refresh your energy while exploring the castle and town.
OBI HATTORI-TEI
Location: 4-3-19 Obi, Nichinan, Miyazaki 889-2535
Direction: Follow the street that runs past Obi Castle's Ote-mon Gate for about 150 yards. Hattori-tei is on the opposite side of the street from the castle.
Hours: Open daily, 11 a.m. to 2 p.m.; reservations required for dinner hours.
Prices: Lunch, including dessert, will cost about $20.
Dress: Casual
Information: 098-725-3822