Japan
Vegan eatery near Yokota Air Base offers 'healing' food in a cozy atmosphere
by
Ray McIntosh 
For Stars and Stripes 
July 15, 2021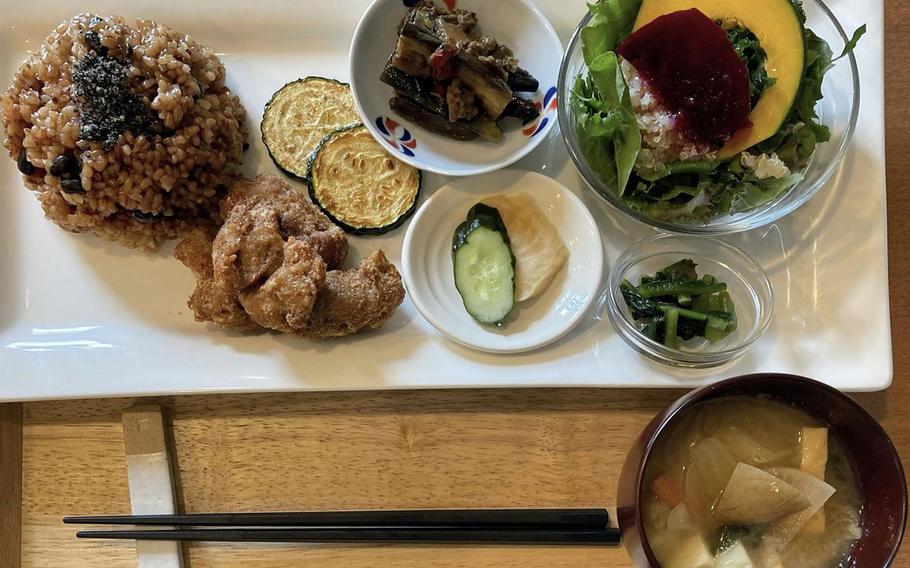 Vegan restaurants can be hard to come by in Japan outside central Tokyo, but a café near Yokota Air Base offers meat eaters and strict vegetarians alike a chance to try plant-based cuisine in a cozy, botanical environment.
Organic Café koto-koto near Fussa specializes in healthy, organic vegan meals that are heavily influenced by Japanese dishes. According to its website and pamphlets around the store, the restaurant was founded with the intent to feed people nutritious, "healing" food without using animal products.
As a person who tries to eat more plant-based foods, it was nice to know that the entire menu at koto-koto is vegan. Whether it be the soy yogurt parfait or lentil curry, I knew that no animals were harmed for my enjoyment.
I tried many of their dishes and found the overall taste earthy and savory, such as the Nagaoka enzyme, brown rice, lentil spice curry plate when I went in late June. Fermented brown sticky rice is a staple in all koto-koto dishes. It takes them more than four days to prepare the rice with their organic red beans, and the earthy, hearty taste is unforgettable.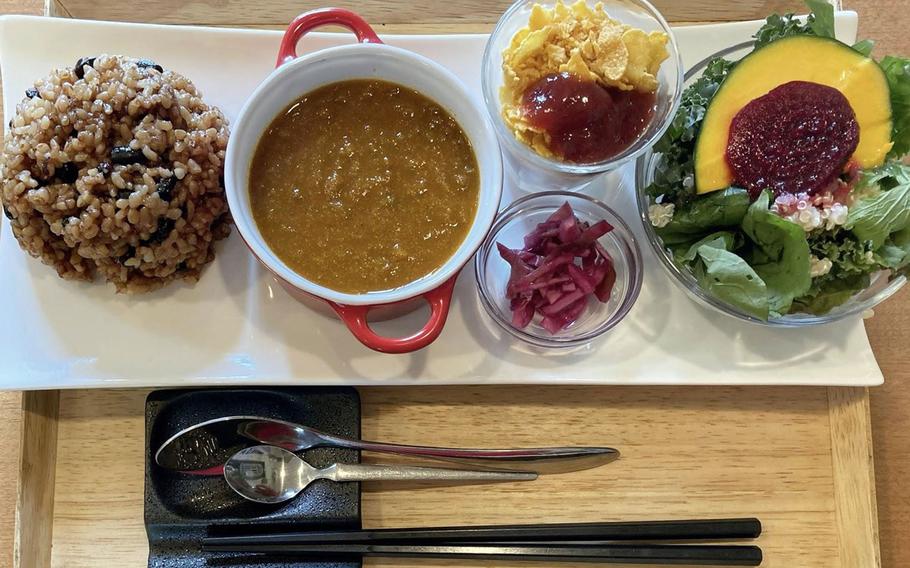 The fermented rice tastes unusual to my American palate, but it is a dense, filling side to contrast the other lighter items such as their pickled side dishes or their fresh citrus and beet salad. They also carry a variety of baked goods, so if you're not in the mood for curry, you can instead get a latte and a cookie and listen to their soothing music while enjoying the quiet cottage atmosphere.
The meals on average cost around 1,300 yen, or about $12, and come with rice, a main dish, miso soup or a salad, and many pickled side dishes. The portions are large enough to share or eat on your own, and they have a kids menu and drinks such as juice for children who might not be as adventurous.
For adults, there is a menu exclusively for coffee and teas. On this menu, the history and health benefits of each blend is explained. The café offers soy and oat milk as dairy-free alternatives.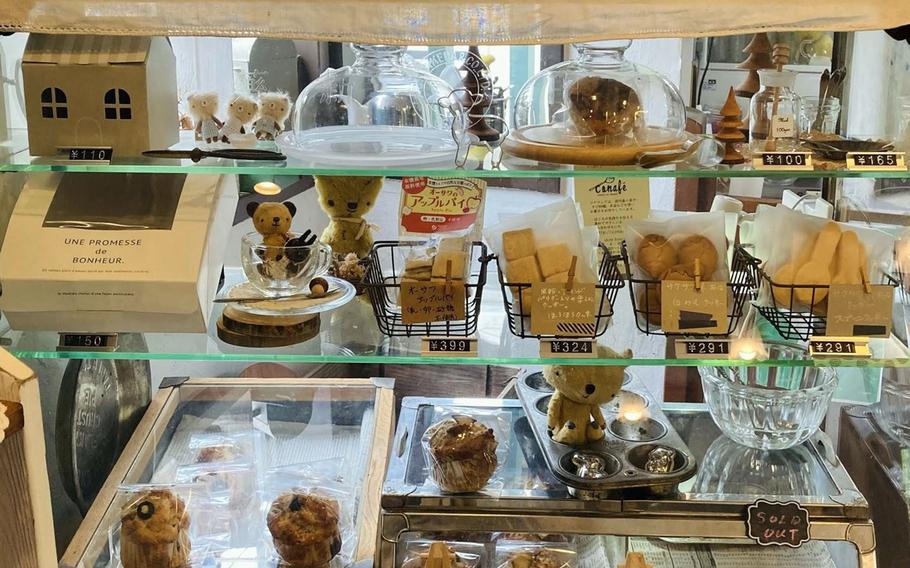 Koto-koto is in a small building surrounded by nature, a vast departure from the mega mall across the street. The dining environment is cozy and homey. Koto-koto can seat about 10 people indoors, three people on a pet-friendly terrace, and four in a private rental room, which is closed amid the coronavirus pandemic.
The interior is decorated with dried flowers, small figurines of bears and other creatures, antiques and plenty of wooden accents, giving off a cozy cabin feeling.
A garden behind the shop holds events such as flea markets, and the store regularly sells vegan goods such as dried beans, baked goods, jewelry from Lu Antique and other miscellaneous items such as aromatherapy.
Though the shop does not have an English menu or an English-speaking staff, the inviting atmosphere and pictures on the menu make it easy for those who are not yet fluent or knowledgeable in the Japanese language.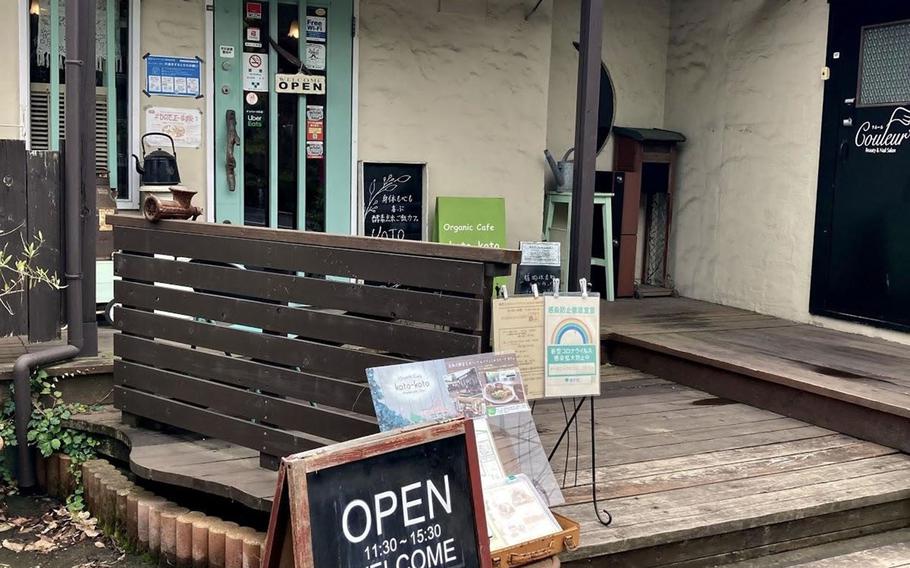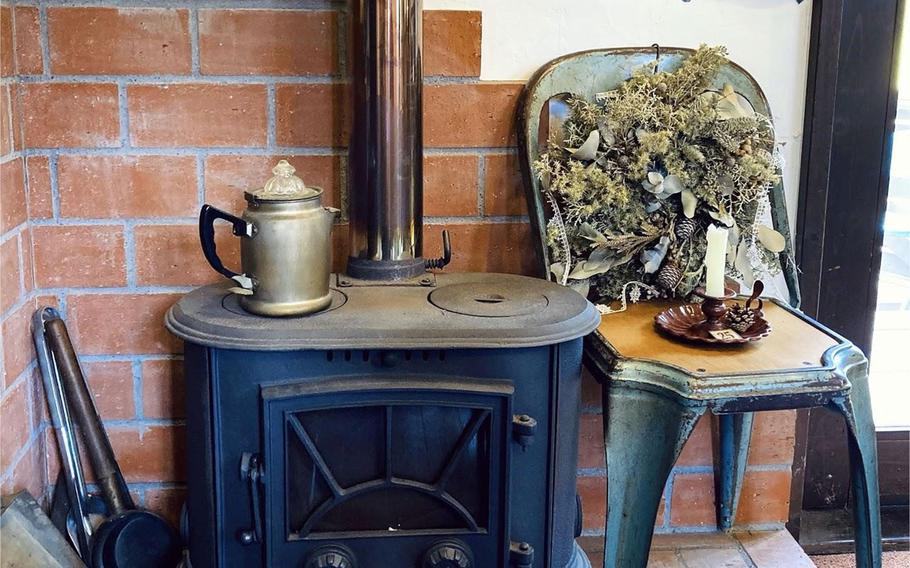 Location: 226-5 Hirai, Hinode, Nishitama district, Tokyo 190-0182
Directions: A 15-minute walk from Akigawa Station or a 10-minute walk from Musashi-Hikida Station. It is across the street from Aeon mall Hinode.
Hours: 11:30 a.m. to 3:30 p.m. Tuesday through Saturday
Prices: 400 yen for drinks 1,300 yen for meals (accepts credit card as well as Uber eats and Go To Eat Tokyo for delivery/takeout)
Dress: Casual
Information: Online: koto-koto.com