Berry picking farm and cafe offers quaint family fun near air base in western Tokyo
by
Ray McIntosh 
For Stars and Stripes
September 2, 2021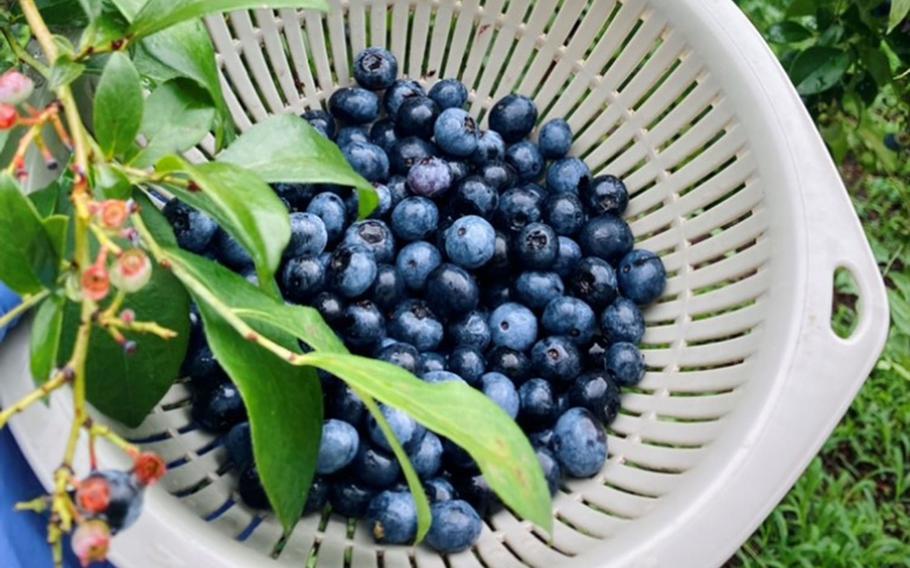 Just a 15-minute drive from Yokota Air Base in western Tokyo can bring you to a family-friendly garden that gives visitors a chance to pick their own fruit and try seasonal baked goods in an ethereal cottage environment.
An ideal day trip amid the ongoing coronavirus pandemic, Berry Cottage is a unique stop that allows for family fun while social distancing and staying within protective health guidelines.
Guests can enjoy the pure and simple activity of roaming the gardens to pick, or "hunt," as they call it in Japan, fresh seasonal fruits. After a quick tutorial on how to identify the most desirable berries and properly pluck them, visitors get 30 minutes to pick as much fruit as they want. Patrons pay by the weight of their pickings.
The entry fee for adults is 500 yen (about $4.60) and 300 yen for children in elementary school and younger. Berries cost around 216 yen per 100 grams.
Kiwi-picking season at Berry Cottage is October and November. Kiwis cost 600 yen per kilogram. The farm also has a raspberry picking season in June and July but had to cancel this year because of a lack of sufficient crops.
The cafe portion of Berry Cottage is a wood cabin-style building where guests can relax and enjoy baked goods made fresh from the property's seasonal produce. The café seats around 20 people.
During blueberry season this summer, the Berry Cottage menu included a blueberry tart that resembles an almond blueberry coffee cake for 660 yen; a rich and gelatinous blueberry cheesecake for 550 yen; and drinks like the creamy blueberry yogurt smoothie for 760 yen and their fresh blueberry juice for 660 yen. Outside the cafe, blueberry and raspberry ice cream was for sale for 350 yen per cone.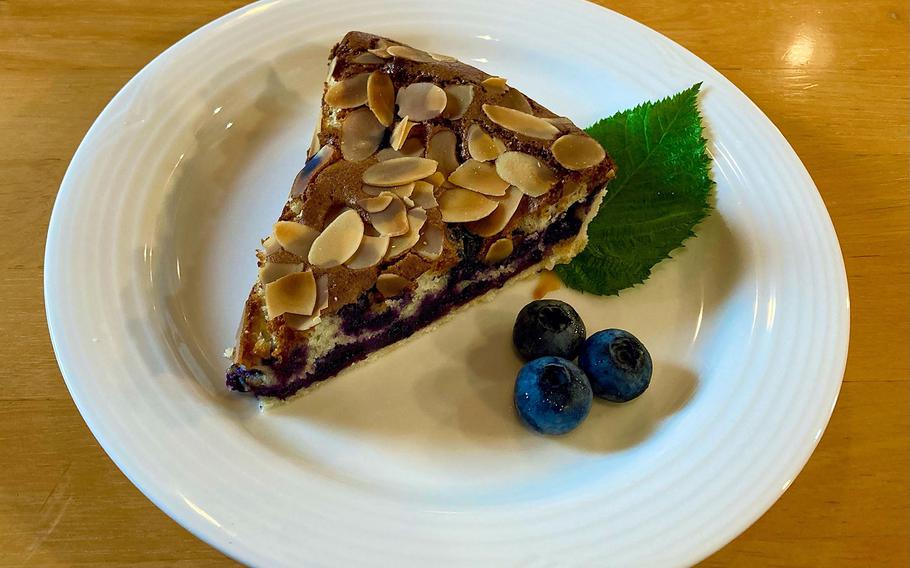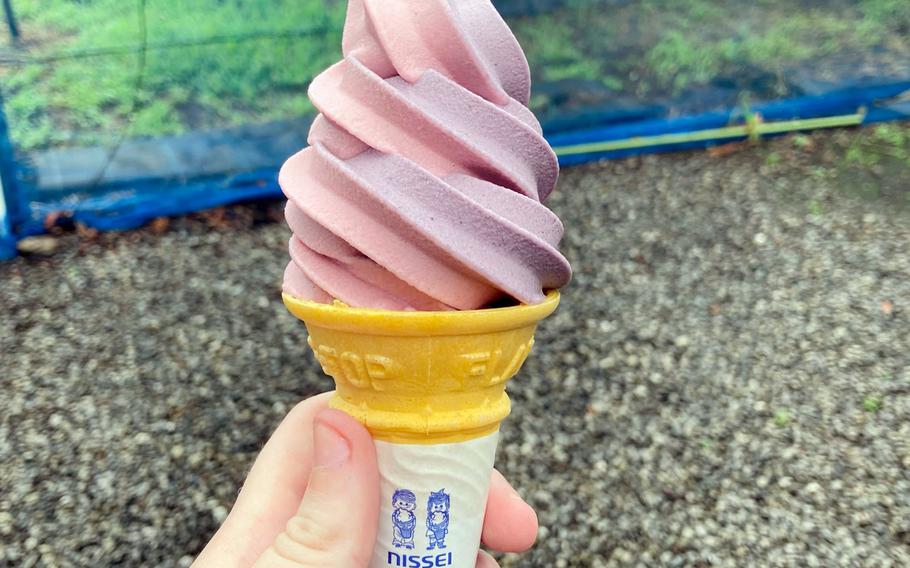 Below the cafe, they sell specialty candles for around 1,000 yen, bottles of blueberry wine for 3,000 yen, and various fruit or nature-themed knickknacks.
Reservations are required for berry picking and can be made by phone. They are not required if you just wish to dine at the cafe, but keep in mind that groups larger than four people will most likely not be able to sit at the same table due to limited space and coronavirus safety regulations.
The cafe and garden are kid-friendly but not stroller or wheelchair-friendly, and there are steep stairs to get to the café and cottage.
Berry Cottage is cash-only, and you must take off your shoes and change into provided slippers upon entering. There is no English on the menu, and the staff does not speak much English, but a translation app can help you maneuver ordering with ease.
Berry Cottage uses organic fertilizer and cultivates without chemical pesticides, according to signs and pamphlets around the store and garden. They claim that blueberries are the "most nutritious summer fruits (compared to peaches, pears and grapes)," rich in vitamins and antioxidants.
If you hope to make a homemade pie or cake with your berry loot, most recipes call for three to five cups of blueberries. When kiwi season starts in October, the adventurous can try a traditional Japanese confection called daifuku, a juicy dessert made by stretching mochi over a whole kiwi.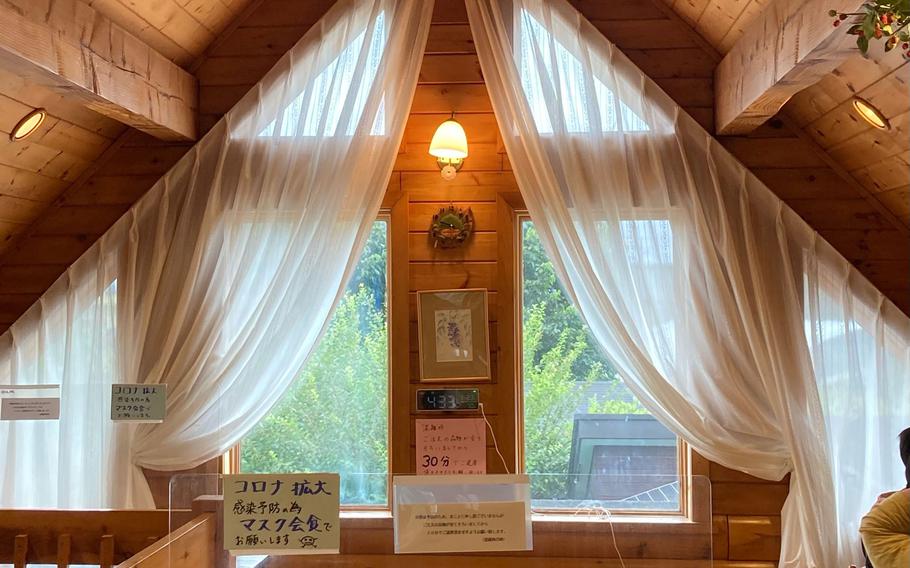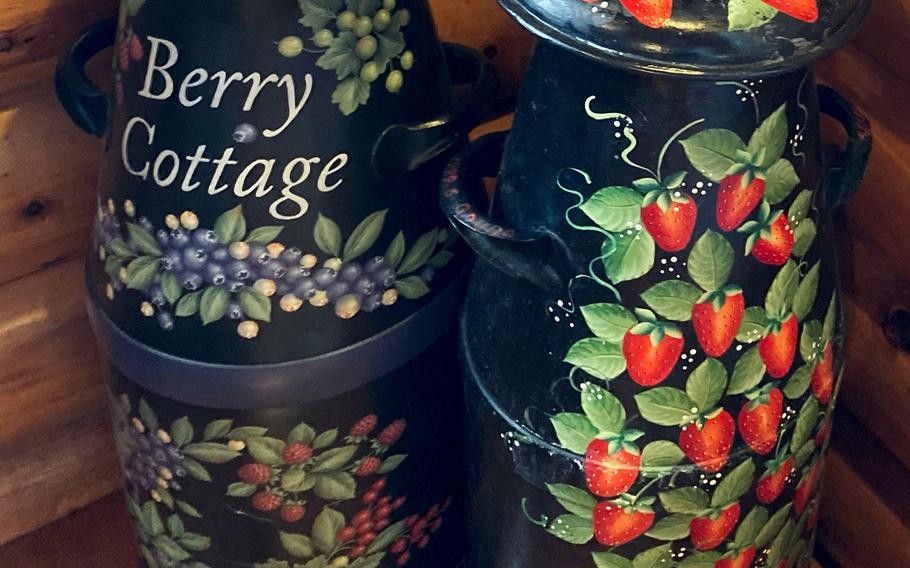 Location: 2-11-5 Shinmachi, Ome, Tokyo 198-0024; Google Plus code: Q8P2+JG Ome, Tokyo
Directions: From the Higashi-Fussa Station entrance, turn left. At the Higashi Fukusei intersection, turn right onto Metropolitan Road 249. Stay on this road for 3.1 miles. Turn right onto Metropolitan Road 181. After 700 yards turn left, the farm will be on your right.
Hours: Open 10 a.m. to 5 p.m., Tuesday through Sunday.
Prices: $5 admission for adults, $3 for children, fruit by weight
Dress: Wear casual shoes you don't mind getting a little dirty.
Information: phone: 0428-31-3810; online: berry-cottage.com