Lisse, Netherlands: Through May 20, Keukenhof hosts its annual floral extravaganza
by
Michael Abrams
March 14, 2012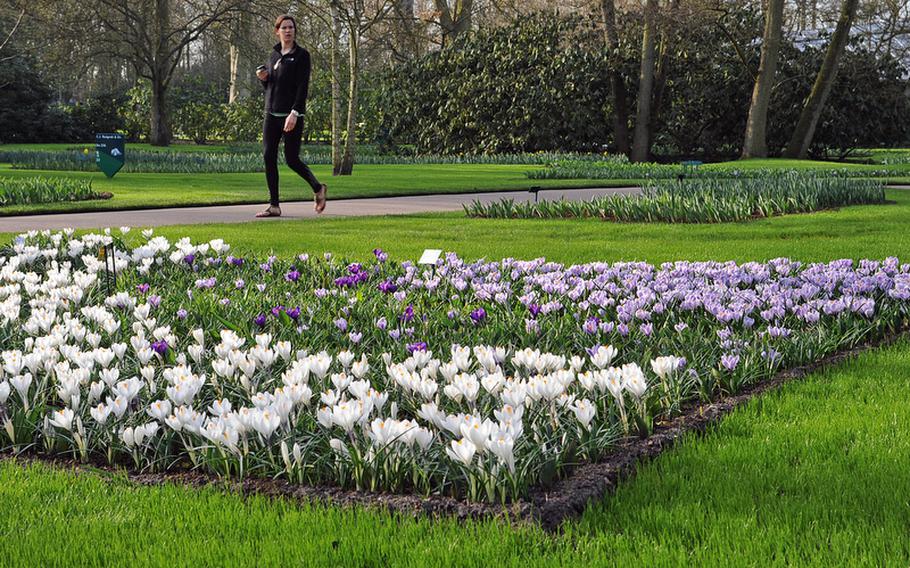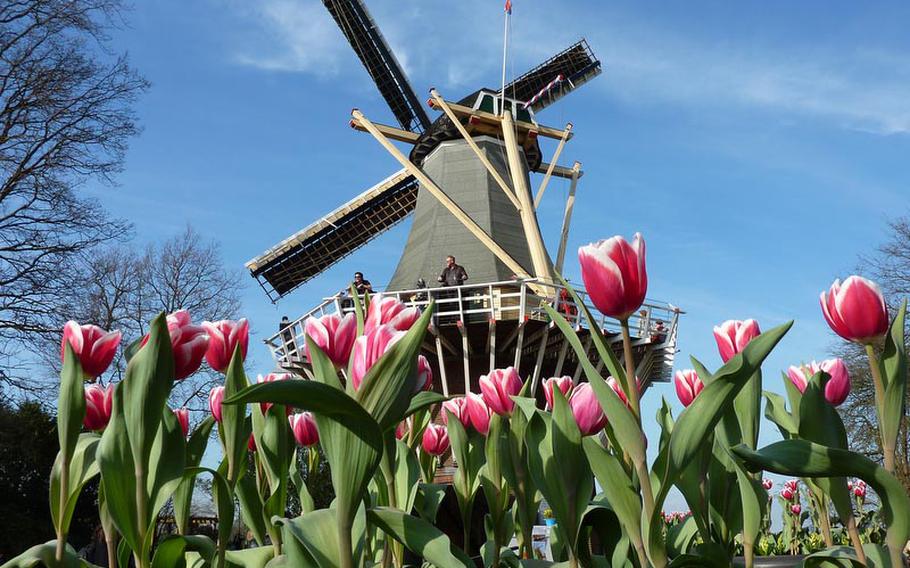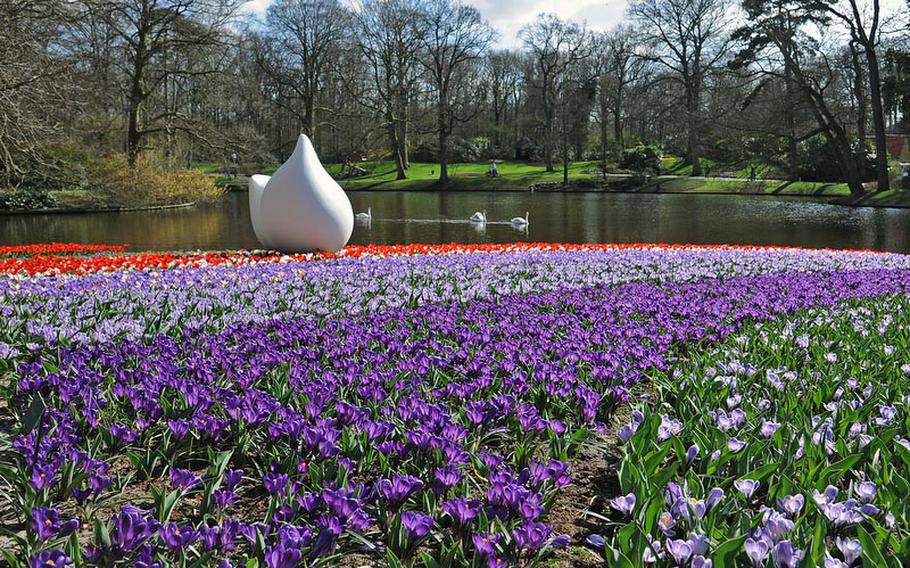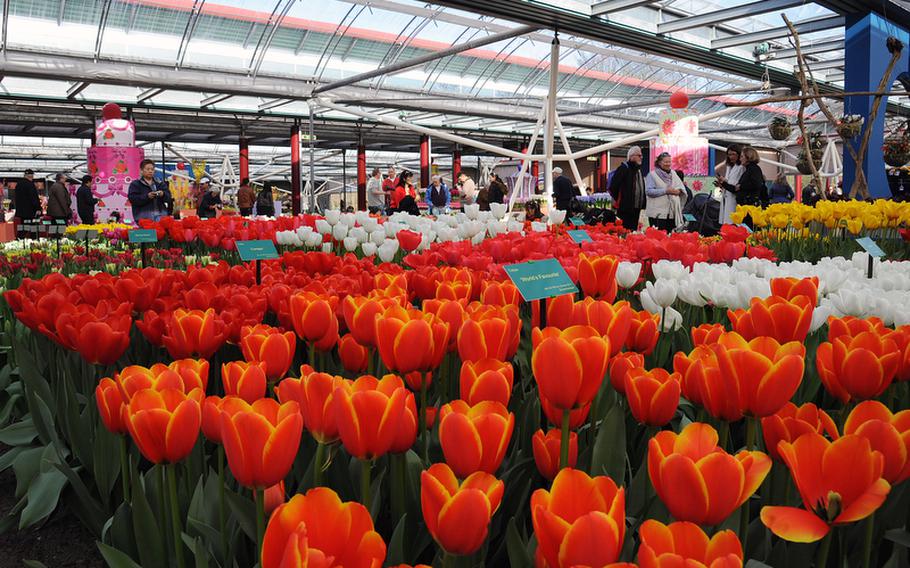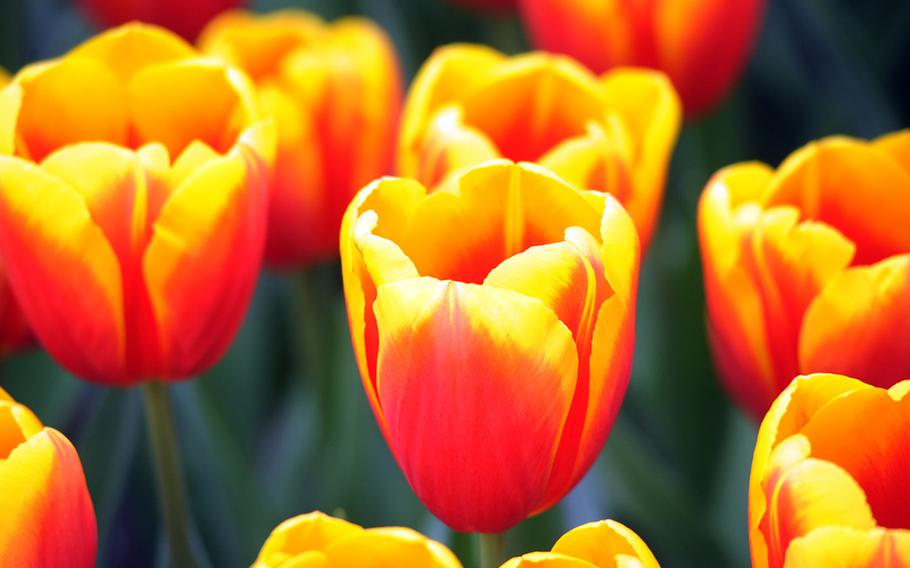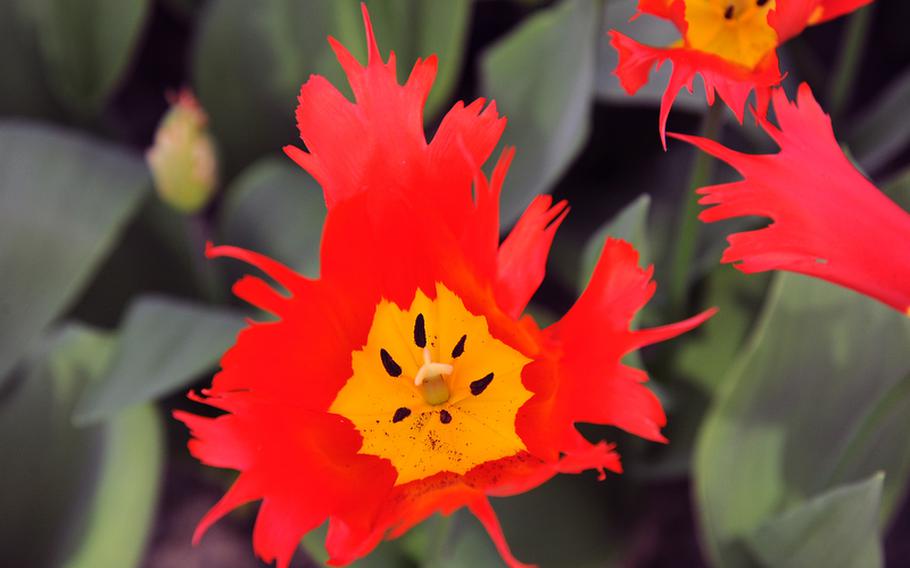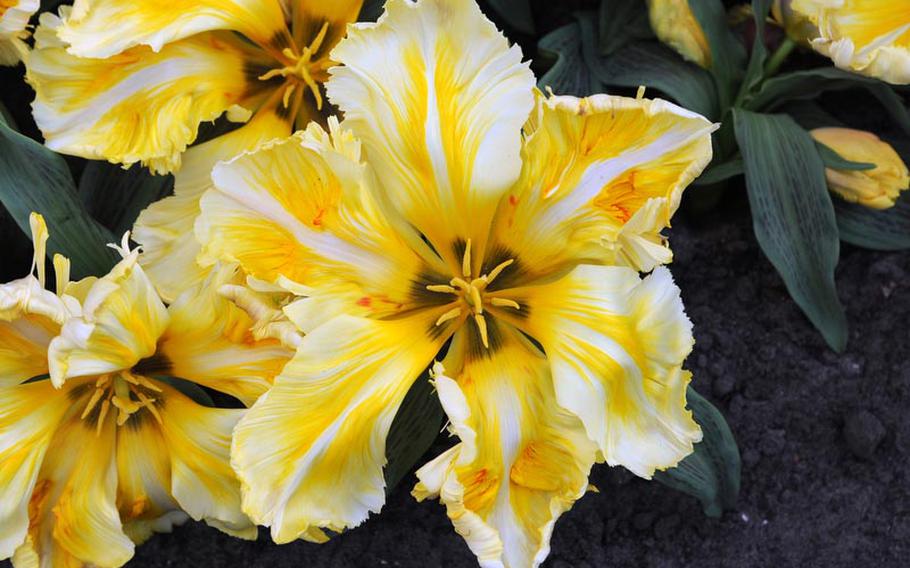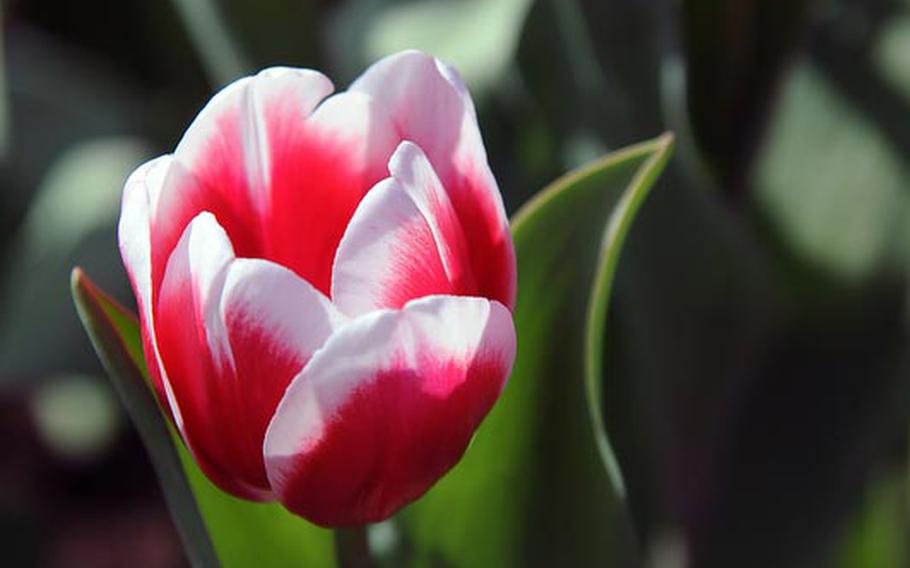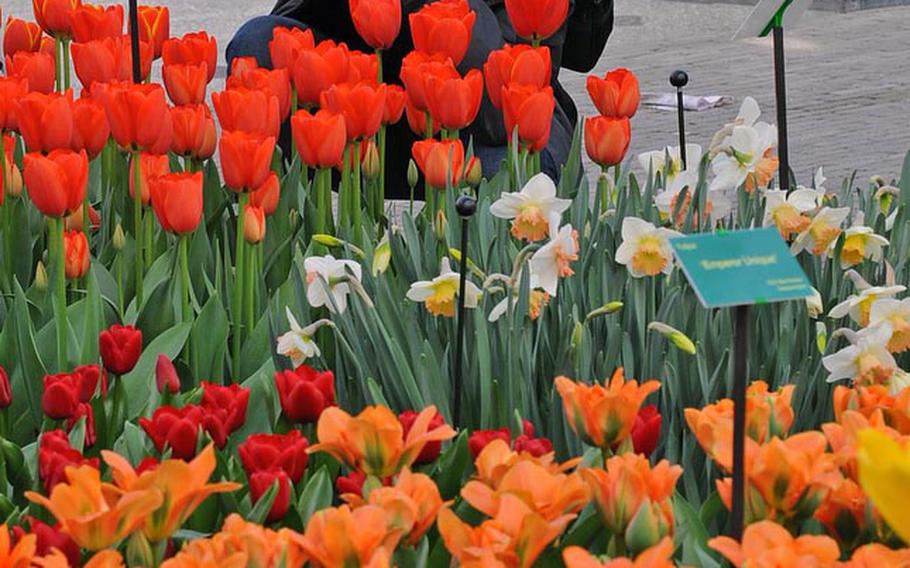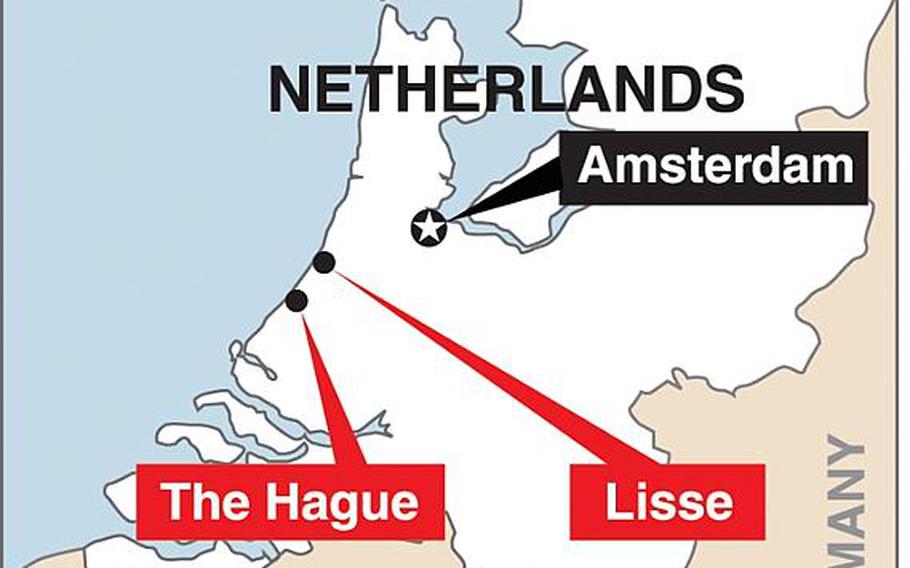 It's time to tiptoe through the tulips again. For the 63rd time, Keukenhof gardens in Lisse, Netherlands, has opened its gates as the Dutch bulb growers show off their treasures.
Through May 20, fields of tulips, crocuses, amaryllises and hyacinths — to name a few of the flowers — will bloom in myriad colors.
Once upon a time, tulips were truly a treasure. Introduced to Europe from Turkey, the tulip first appeared in Holland in 1593. The bulbs were expensive and only the rich could afford them for their gardens.
By the 1630s, a "tulip mania" had gripped the Dutch. Supposedly, an Amsterdam canal house — worth the equivalent of more than $500,000 today — was once traded for a single bulb.
Like bull stock markets, it couldn't last forever. In 1637, when more bulbs were produced than sold, the bubble burst. Fortunes were lost, and the tulip became just another flower, except during World War II, when eating them saved the Dutch from starvation.
In 1949, a group of 40 bulb growers from the Lisse area got together to create an open-air flower exhibit at nearby Keukenhof, once a hunting ground and garden for herbs and vegetables.From there, it blossomed. More than 90 growers now plant 7 million bulbs at Keukenhof annually, and more than 50 million visitors have come to see the flowering spectacle.Visitors can spend hours walking the nine miles of paths that crisscross the gardens past flower beds, ponds and fountains. Works by various artists line the paths making it an art, as well as a flower, exhibit.Climbing the old Keukenhof windmill offers a different perspective of the gardens, and later in the season, an outstanding view of the blooming tulip fields outside the park.At the windmill you can also catch a boat that plies canals running through the tulip fields.There are four indoor pavilions, one of which — the Queen Beatrix Pavilion — has a wonderful orchid exhibit. In the largest, the Prince Willem Alexander Pavilion, 80,000 tulips will be on display in more than 600 varieties along with 120 varieties of daffodils.Gardening fans, inspired by the visit, can even order bulbs to give their own garden a blooming Keukenhof look next spring.abramsm@estripes.osd.mil
WhenMarch 22 to May 20, daily from 8 a.m. to 7:30 p.m. Ticket office closes at 6 p.m.Cost: 14.50 euros for adults and 7 euros for children ages 4 to 11. Parking is 6 euros. Admission and parking tickets can be bought in advance at keukenhof.nl. A ticket for the boat ride is 7.50 euros.
Getting thereThe park is on the outskirts of Lisse, Netherlands, between The Hague (Den Haag) and Amsterdam. From The Hague, take A44 toward Amsterdam, exit at Sassenheim and take N208 toward Lisse. From Amsterdam, take A4 toward The Hague and exit at N207 toward Lisse. Signs will direct you to Keukenhof.Bus 197 leaves Amsterdam from the Leidseplein/Museumplein to Schiphol Airport. There are direct buses to Keukenhof from the airport (bus No. 58); Leiden Central Station (No. 54) and The Hague Central Station (No. 89, weekdays only).
TipsThere are restaurants and snack stands on the grounds. The prices, while not cheap, are not unreasonable. You can bring food and eat outside on benches and tables throughout the park.Dogs are allowed on the grounds but not in the flower pavilions and restaurants.Bikes are available for rent at Keukenhof for tours through the bulb fields.The annual Flower Parade from Nordwijk to Haarlem takes place April 21. It starts at 9:30 a.m. and passes Keukenhof at about 3:45 p.m.
---
---
---