Harput Restaurant in Wiesbaden kicks Turkish up a notch
by
Dan Stoutamire
February 16, 2016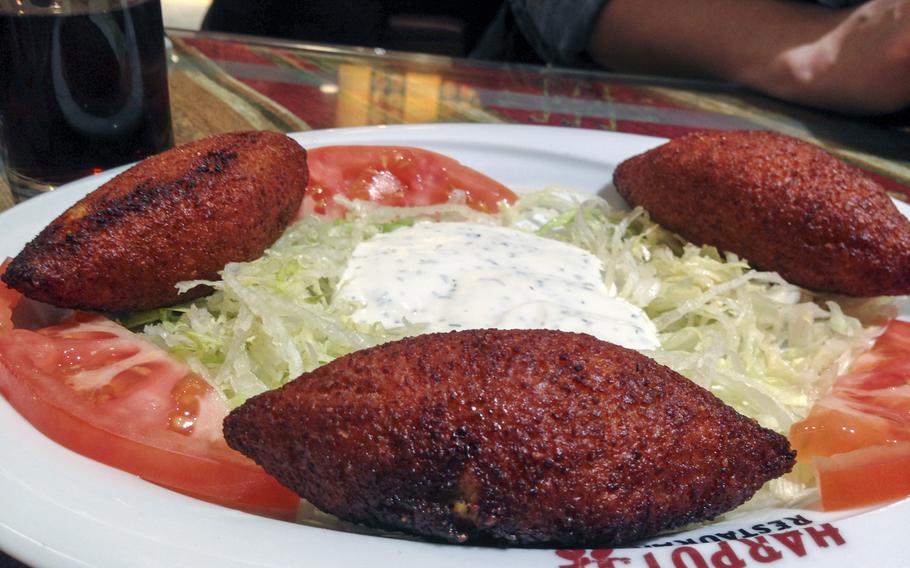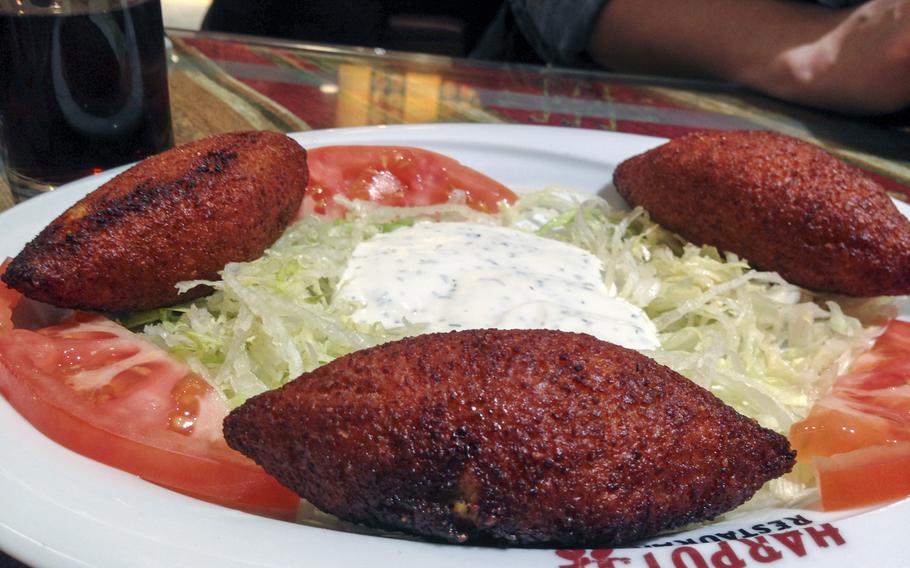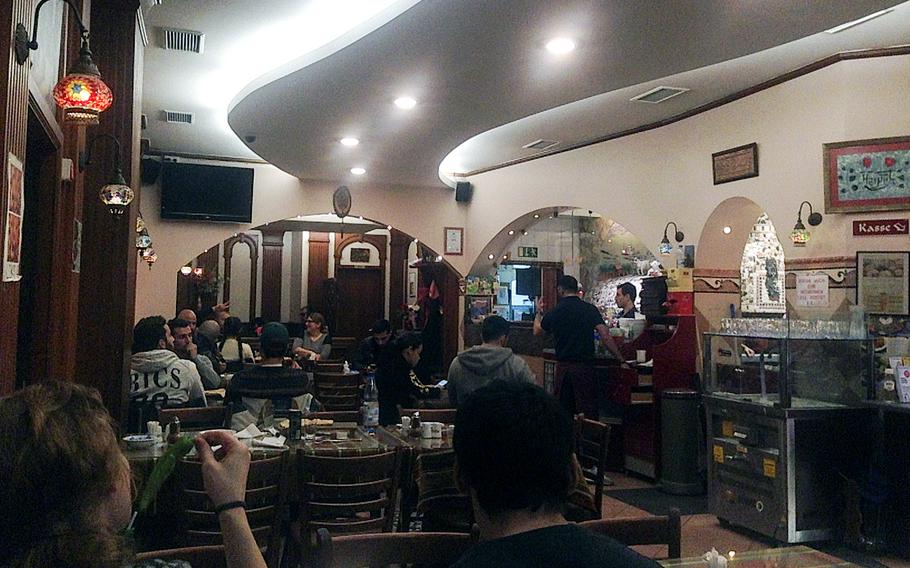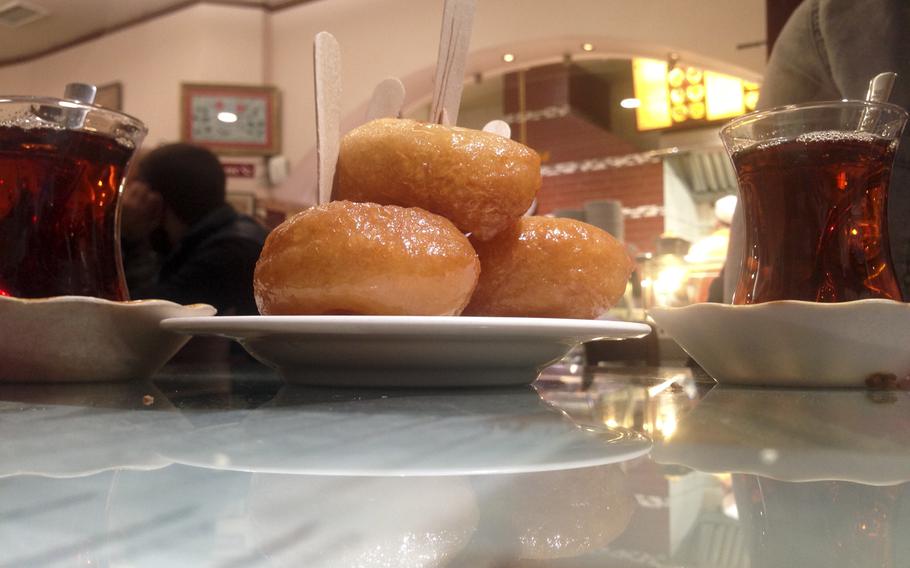 For Americans living in Germany, doner kebabs from small shops and stands can be a revelation. Harput Restaurant, in downtown Wiesbaden, takes that model and dials it up a notch.
From 7 a.m. until past midnight daily, the restaurant's stone ovens and grill produce outstanding Anatolian cuisine, from a simple kebab to a family-style chicken and rice meal to little deep-fried ovoids of perfection, known as lokma.
Even on a Tuesday night, the large dining room was packed, so making reservations is advisable, especially on the weekend. The food is prepared in the open kitchen, which is part of the dining room.
There are no English menus, but there are pictures of most of the dishes on the extensive menu. The main ingredients of Turkish cuisine are lamb, rice, bread and spices. Turkish flatbread daubed with olive oil is complimentary, and delicious.
To drink, I ordered ayran, a cold yogurt concoction that's considered a national drink in Turkey. It's tasty, but thick and a little sour, so I would recommend ordering water to drink alongside.
Probably my favorite dish was an appetizer called icli kofte, which was a bit like a football-shaped hush puppy filled with minced beef, vegetables and just the right amount of spices.
For the main course, my friend and I ordered a chicken durum, grilled chicken and vegetables inside a warm flatbread; and a shish kebab, or grilled lamb over rice with a salad. Both were excellent, and it was easy to tell the meat had just been cooked over an open flame.
For dessert, the restaurant offers, for free, the aforementioned lokma, this version being a sort of fritter covered in a sugary syrup. They come with hot tea — just right for after a big meal.
Harput RestaurantAddress: Wellritzstrasse 9, Wiesbaden
Hours: 7 a.m.-1 a.m. Monday-Thursday and Sunday, 7 a.m.- 2 a.m. Friday and Saturday.
Prices: Salads and appetizers go for 2-4 euros ($2.25-$4.50), sandwiches 4-6 euros and main courses 8-12 euros. Visa/Mastercard accepted.
Menu: German and Turkish, but pictures of most items are on the menu and wait staff are patient with non-German speakers. The restaurant also packs orders to go.
Dress: Casual
Information: Telephone: (+49) (0) 611 406196 Website: www.harputrestaurant.de (click the U.K. flag at top right to get the English site) Facebook: www.facebook.com/HarputRestaurant. Reservations accepted (made online).