Factory keeps Okinawan beekeeping tradition humming
by
Jessica Bidwell
May 4, 2017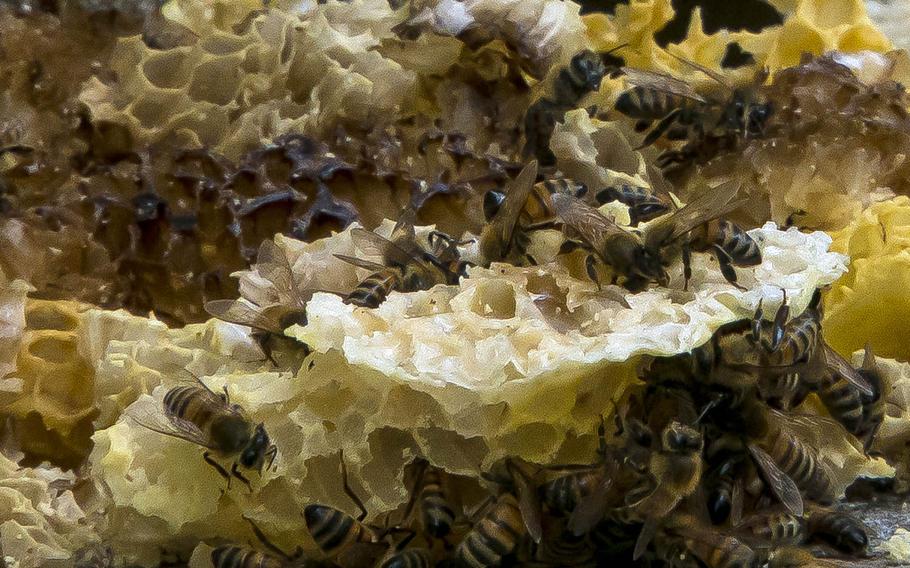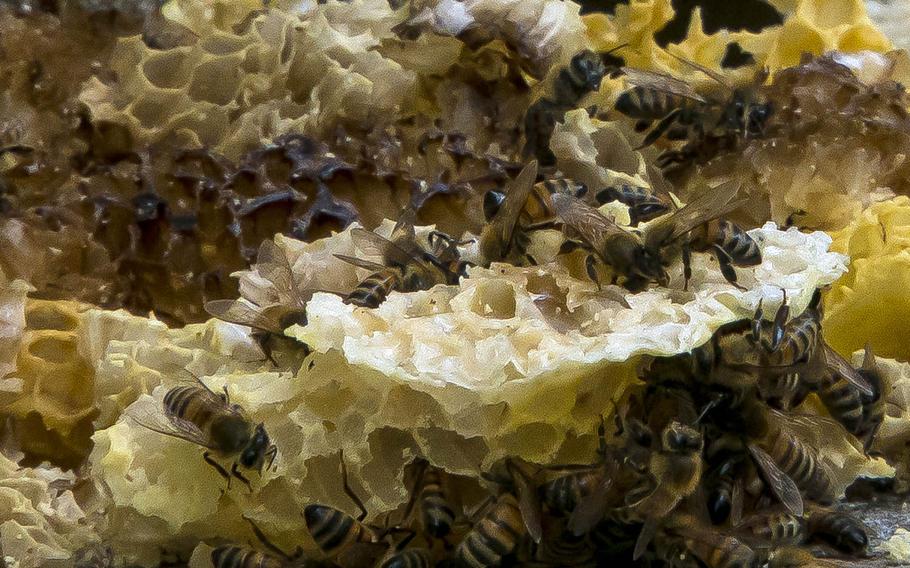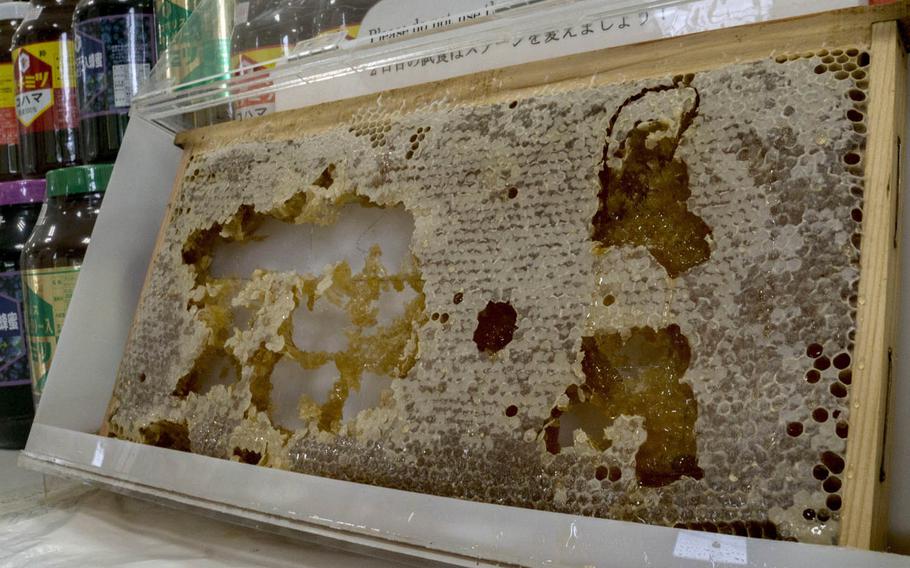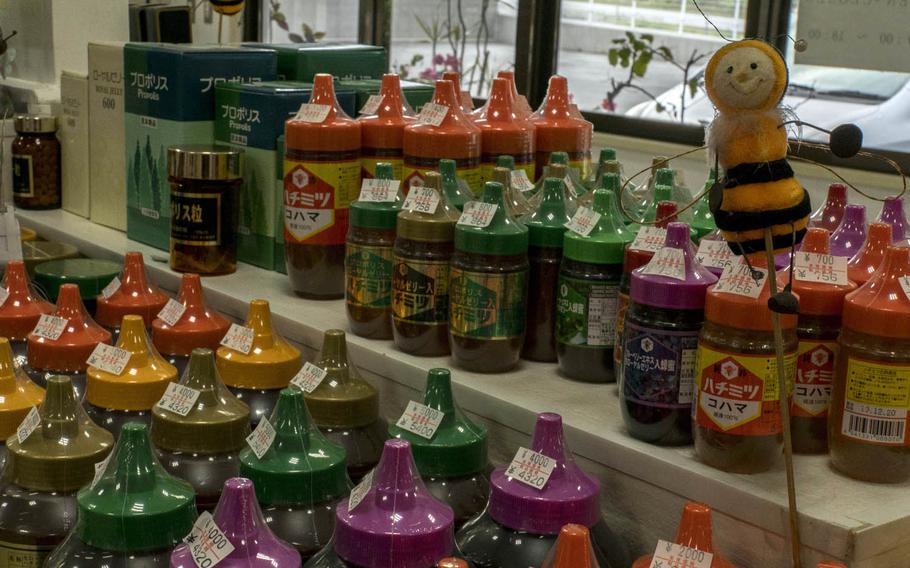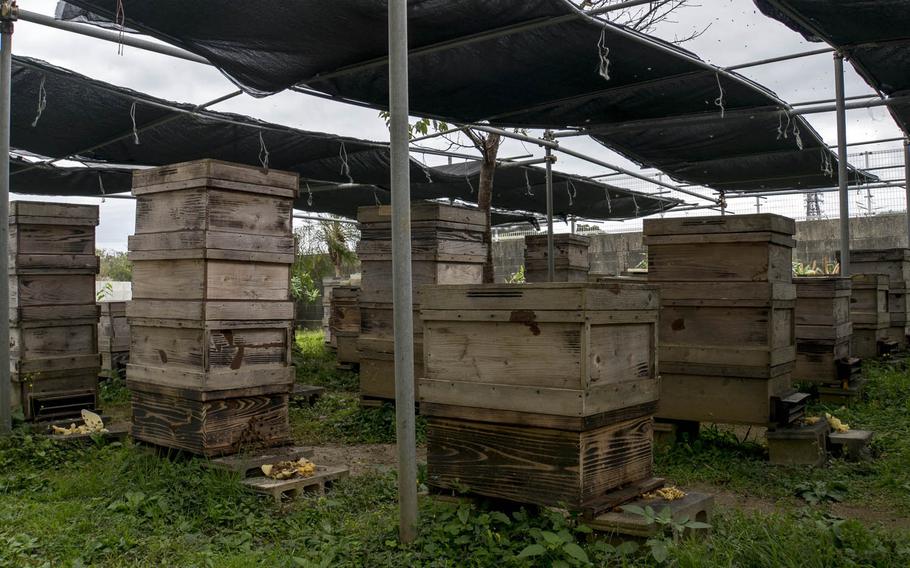 Beekeeping was introduced to Okinawa in the 1960s with the help of the U.S. military. Half a century later, the industry is still buzzing along quite nicely.
Servicemembers can taste Okinawan honey and get some insight into how it's made at Kohamas Honey, a factory and shop just outside Kadena Air Base.
Kohamas sells a range of bee- and honey-related products, such as soft-serve honey-flavored ice cream. It also encourages visitors to sample comb honey and tour its hive collection.
The beekeepers are following the lead of Okinawa City mayor Choyo Oyama, who, with the help of the U.S. military, established beekeeping on the island in 1964. Two hundred pounds of clover seed was imported from America and planted on military bases around Okinawa, allowing the industry to prosper.
Today, more than 7 million bees can be found in Okinawa City alone.
Kohamas, in business since 2001, farms hives populated by 1,400 queens and countless worker bees throughout the island. The bees' labors result in a wide range of valuable products, including honey, beeswax, beauty and wellness supplements and royal jelly. All of these items are made at Kohamas Honey.
A tour of the factory costs 1,000 yen (about $8.90) for adults and 600 yen for children. Although the tour is offered only in Japanese, it is relatively simple to follow along. At the end of the tour, visitors get a small bottle of Okinawa honey.
An English guide is available for Americans sorting through the merchandise at Kohamas' shop.
The honey it sells tastes great on toast. It's also touted as a cure for local allergies.
Each bottle in the store is color-coded. Orange labels indicate 100 percent Okinawan honey and gold-label bottles contain the "Royal Honey of Okinawa." A mix of royal honey and regular Okinawan honey can be found in green-labeled containers. There are two fruit-and-honey mixes. Red-capped containers include pomegranate, while the purple-capped ones mix in blueberry.
Kohamas Honey, Okinawa DIRECTIONS
37-32 5-Chome, Chibana, Okinawa-shi, Okinawa. From Kadena Air Base, drive straight out of Gate 3. Continue for approximately 1 ¼ miles. The factory, a white building with green window sills, will be on the right.
TIMES
9 a.m. to 6 p.m. Monday through Saturday
COSTS
Tours, which are by appointment only, cost 1,000 yen (about $9) for adults and 600 yen for children.
FOOD
A variety of honey products are available for purchase.
INFORMATION
Phone: 098-938-4183; web: http://kohamahachimitsu.ti-da.net (in Japanese only)