Cheaper ticket to ride makes German summer train travel more accessible
By
Stars and Stripes
May 19, 2022
---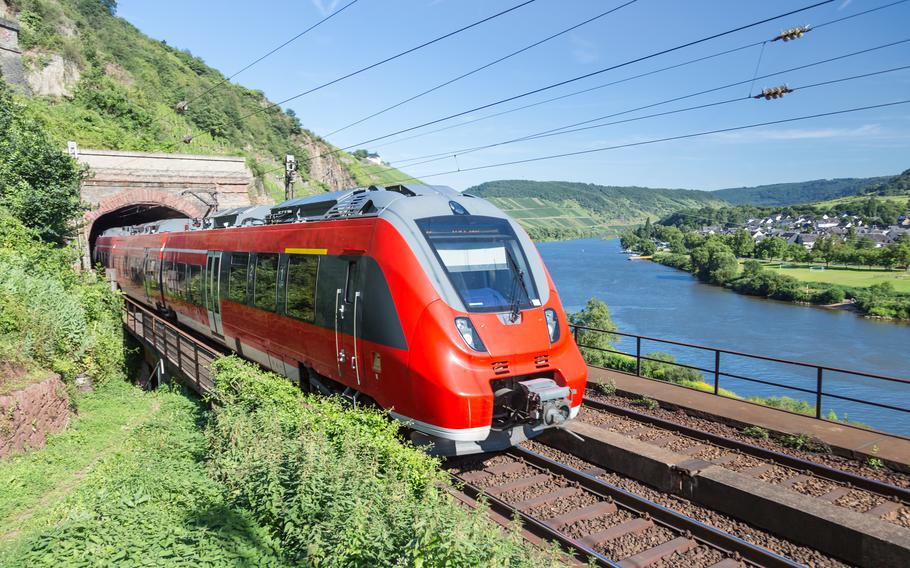 Since learning of its government's plans to offer a reduced price on the cost of train tickets during the summer of 2022, residents of Germany have been eagerly awaiting the details of the offer to come. Although some of the technicalities have yet to be hammered out, the homepage of German Rail now provides us with insight as to what form the discount will take.
From June 1 to Aug. 31, a new form of ticket will be available at a cost of just 9 euros. It will allow travel over the course of one calendar month.
These tickets, which are being offered as part of a plan to study the effects of reducing the costs of public transportation, will be valid for journeys on regional trains throughout the country, as well as on public buses and local transportation networks. They will be good for travel only in the second-class cars.
While bringing along a bicycle will be possible in theory, the German Rail website seems to be attempting to dampen enthusiasm toward this idea somewhat by noting the trains are likely to be very full during the time of the offer, and the carriage of cycles may be subject to a surcharge.
Children under the age of 6 can travel with their parents without tickets of their own, whereas youth 6 and older must have their own tickets.
The 9-euro tickets can be purchased online in advance of travel or from one of the counters or automated machines at the stations. Online: bahn.de
Suitably armed with your discounted ticket, where within Germany will you go? Here are a few events you might find worthy of investigation.
Fränkisches Bierfest: What makes Nuremberg's Franconian Beer Festival so special is its setting: the now-dry moat surrounding the city's castle. Here, some 40 brewers of the region serve up more than 100 delicious types of beer as the bands play on. The fest takes place June 15-19, and entry is free. Online: bierfest-franken.de
Schützenfest: The world's largest festival centered around the skill of shooting takes place in Hannover, where marksmen engage in competitions as visitors look on and drink the festival's signature beverage, a mix of beer and grain alcohol. One of the program highlights is a parade made up of some 12,000 costumed marchers. The fest runs July 1-10. Online: schuetzenfest-hannover.de
Annafest: The city of Forchheim, located in the part of Bavaria known as Franconia, is known far and wide for a fest that takes place in a forested setting known as the Kellerwald. In the shadows of ancient oaks, the crowds gather to take in beers brewed by 18 different breweries of the region. Tasty local specialties and a variety of attractions round out the offerings. The Annafest takes place between July 22 and Aug 1. Online: forchheim-erleben.de
Stuttgarter Sommerfest: The lush gardens of a centrally located palace make an elegant backdrop to this fest that's all about dressing up, sipping wines and sampling the specialties of dozens of the city's top restaurateurs beneath white tents. Some 25 bands on stage provide the soundtrack. Mark diaries for Aug. 4-7. Online: stuttgarter-sommerfest.de
Rheingauer Weinwoche: For 10 days, Wiesbaden is transformed into what is billed as the world's longest wine bar as more than 100 winemakers from the highly rated Rheingau region set up their stands in and around the city's market square and live music plays late into the night. The event takes place Aug. 12-21. Online: rheingau.de
Museumsufer Festival: The banks of the Main River in Frankfurt am Main are transformed into a massive festival scene at which music, cultural events and the chance to try food and drink from around the world are the orders of the day. The festival is slated for Aug. 26-28. Online: museumsuferfest.de
---
---
---
---