Archaeological sites across Europe help visitors learn more about prehistoric man
By
Stars and Stripes
January 20, 2022
---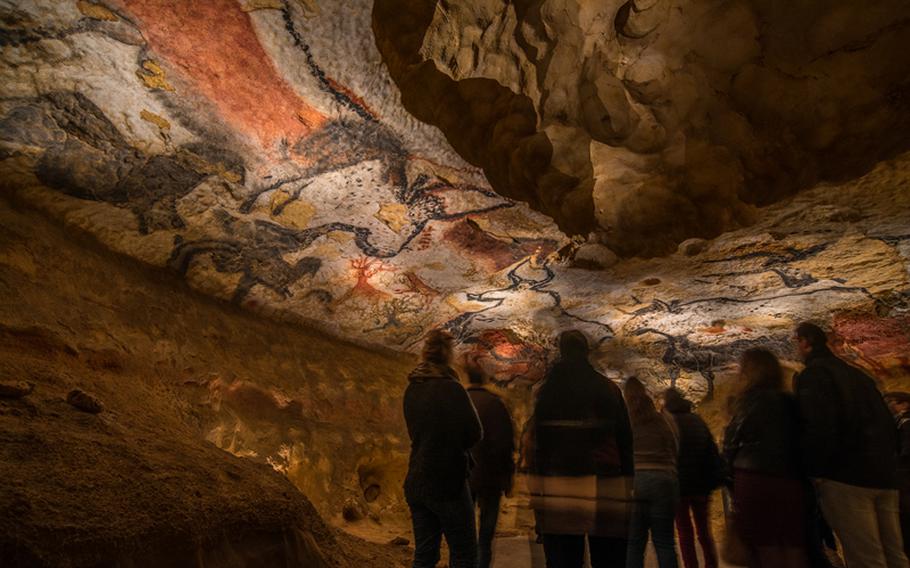 The term prehistory is generally used to refer to the time in human history when the ancestors of modern man were using stone tools, but writing systems had yet to be invented. With some research suggesting that the earliest humans in Europe could have arrived more than 50,000 years ago, scientists have plenty of ground to cover when exploring this time span. And our knowledge is constantly changing. Breakthroughs in genomics and archaeology have prompted scientists to revisit many commonly held assumptions.
Recent findings suggest, for example, that Neanderthals and modern-day humans coexisted much longer than previously thought, with a time overlap of some 8,000 years, during which they interbred and produced viable offspring. And stone tools recently discovered in Portugal attest to the arrival of modern humans in Europe's most western reaches about 5,000 years earlier than previously thought.
Exploring museums, caves and other archaeological sites is a wonderful way to discover more about the way of life and artistic accomplishments of our ancient forebears.
Flémalle, Belgium: In the valley of the Meuse, on the archaeological site of the Ramioul Cave, the expansive Préhistomuseum weaves adventure and culture into one. The museum's heart is a Neolithic ossuary and cave that has yielded tools from the Paleolithic period and the remains of ice age species including bears, lions, cave hyenas, wolves, mammoths and others. A second archaeological layer dating as far back as 70,000 BC contains tools characteristic to the Neanderthal. Outside of the buildings preserving these remarkable collections, visitors can set off through a reconstructed ice-steppe with realistic 3-D sculptured images of prehistoric animals and simulate hunting them with a bow, observe some of the earliest plants and animals domesticated by mankind or get lost in a labyrinth exploring 7 million years of evolution. Workshops guided by archaeologists transform visitors into flint knappers, prehistoric painters, engravers, sculptors and fire makers, and the onsite restaurant serves a menu mapping the history of food. Entry to the museum costs 15 euros adults, 14 euros for students age 13-17, and 9 euros for ages 3-12. Online: prehisto.museum
Montignac, France: Since their discovery in 1940, the Lascaux Caves in the Vèzére Valley of the Dordogne region of southwest France have fascinated researchers and captured the public's imagination. Narrow passages lead to larger rooms upon which charcoal and ochre were used to paint around 6,000 figures, including some 900 images of horses, stags, aurochs, ibexes, bison and other animals, creating a record of the abundant large wildlife species that once roamed the area and the esteem in which the artists held them. The images are thought to date back some 17,000 years. From 1940 to 1963, the caves were open to the public, causing irreparable damage to the fragile environment. A replica cave called Lascaux IV re-creates the site; this can be visited throughout the year by means of a 90-minute guided tour. Visitors can purchase tickets for this site only or various combination passes offering access to the Centre of Prehistoric Art in Le Parc du Thot and other archaeological sites of the region. Online: lascaux.fr/en
Blaubeuren, Germany: Several caves within the Swabian Jura mountain range in Baden-Württemberg are considered among the most important Paleolithic sites in the world. Both Neanderthals and early modern man dwelled in these caves during the last Ice Age. The Museum of Prehistory Blaubeuren displays many of the original items their ancient occupants left behind. Sculptures carved from ivory, bone and stone depict mammoth, rhinoceroses, lions and horses. Around 50 hybrid creatures known as lion men are estimated to be somewhere between 33,000 and 40,000 years old. The use of a phallus carved of a finely grained stone up to 30,000 years ago is open to different interpretations. The Venus from Hohle Fels, a statuette carved from mammoth ivory up to 40,000 years ago, is considered the world's oldest figurine of a female figure. Flutes made of bird bone and mammoth ivory date back to a similar time period. The museum is open daily except for Mondays year round; winter hours are greatly reduced. Adult entry costs 7 euros; ages 7-17 pay 3 euros. Online: urmu.de
Mettmann, Germany: The Neanderthal Museum traces the history of mankind from his beginnings in the African savannah more than 4 million years ago until the present day. This modern museum near Düsseldorf is close to the site where in 1856, quarry workers in the Neander Valley discovered the bones of an Ice Age human. A permanent exhibition offers lifelike Neanderthal and hominin models, while the ArchaeoWonderland illustrates how archaeologists work to reconstruct our past. A visit to the museum can be combined with a visit to the site of the original find, the "Human Traces" art trail, and an animal park in which tarpan, aurochs and European bison are kept and bred. A workshop allows young visitors to engage in crafts of the Stone Age. The museum is open daily except for Mondays. Adult admission costs 11.50 euros; ages 6-16 pay 6.50 euros. Entry to the temporary exhibition "Mummies," running through May 1, costs 7 euros adults and 3.50 euros for children. Online: neanderthal.de/en
Fumane, Italy: The Grotta di Fumane is a karst cave set on the outskirts of the Veneto Pre-Alps in northern Italy. Excavations there have resulted in a dated sequence of the climatic events of the last ice age and their effect on human settlement. Well-preserved remains in finely stratified archaeological layers make it possible to investigate evidence of the last Neanderthals and the first anatomically modern humans. Flints, hammers, teeth and other items prove that Neanderthals lit fire, made stone tools, butchered birds and animals and worked hides and pelts. The arrival of the first anatomically modern humans into the region is illustrated by a completely new array of tools, painted stones and dwellings. Visitors are allowed to the entrance of the cave to observe the ongoing archaeological fieldwork and to view the sections showing the finely layered Paleolithic sequence. While workshops and guided tours of the cave itself have been suspended temporarily, many of the most relevant findings are on permanent exhibition at the Palaeontological and Archaeological Museum in the nearby village of Sant'Anna d'Alfaedo. The museum is open from June through September. Online: grottadifumane.eu/en
---
---
---
---