Traditional music festivals display the soul of a nation
by
Karen Bradbury
Stars and Stripes
October 1, 2021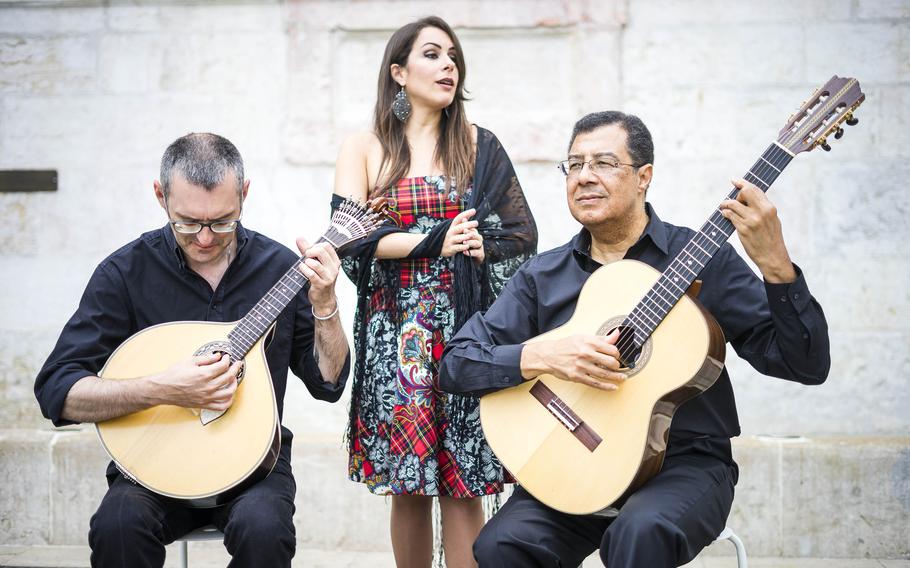 An encounter with the sounds that move a nation is one of the absolute joys of travel. From unexpectedly stumbling upon locals singing and dancing in a leafy park to attending a highly anticipated concert by a well-known artist, music is one of the few languages we all speak. Here are just a few of Europe's traditional styles of music.
Bosnia and Herzegovina
Sevda or Sevdalinka is a genre of music likened to a Bosnian version of the blues. The genre's name derives from an Arabic word to describe a melancholy state of mind, and its lyrics speak of forbidden love, love affairs gone wrong and other forms of suffering. Originally accompanied by a gentle, lute-like instrument known as the saz, its role was gradually taken over by the more boisterous accordion. Following decades of decline, young artists are now breathing new life into the genre.
The Sevdah Art House is a museum dedicated to sevdalinka and the artists who have performed it. In a renovated storehouse in Velike Daire, one can see items that once belonged to the great masters and the instruments they played, along with old concert posters, archived recordings and costumes the artists wore while performing. Online: tinyurl.com/ne4ajxk6
Croatia
The Klapa singing tradition traces its origins to southern Dalmatia. Multi-part, a cappella songs led by a tenor voice sing of life, love and an attachment to one's natural environment and native soil. Skilled amateurs inherit the tradition from seasoned performers, resulting in many groups in which members are of vastly different ages. Once a tradition for males only, a handful of all-female groups now perform as well. Famous Croatian pop stars will often collaborate with klapa groups to add an element of tradition to their songs.
Since 1967, a festival of Dalmatian klapa groups has taken place annually in the resort town of Omiš. Held over four weeks in June and July, it attracts a cappella choirs from around the world.
Italy
The Canzone Napolitano is a generic term for a traditional form of music sung in the language of Naples. It is most often sung by a male soloist, although females perform it as well. Many songs reflect nostalgia for the Naples of old. Well known songs of the genre include O sole mio and Funiculì, Funiculà, a song composed in 1880 to commemorate the opening of the first funicular railway on Mount Vesuvius.
The Napulitanata concert hall in the Galleria Principe di Napoli is dedicated to traditional Neapolitan folk music. Shows run an average of an hour and are offered on most days of the week. Online: napulitanata.com/en/show
Portugal
The melancholy sounds of fado can trace their roots back to the 1820s and reflect a certain social context. Lisbon's fado was the music of fallen and restless souls, from sailors to prostitutes, and reflects the emotion of the Portuguese word "saudade," one of loss and longing for that which is not to be. Voice is accompanied by one or a pair of guitars and violas, and occasionally by a small bass.
A second fado tradition hails from the university city of Coimbra. Within this context, it is sung by those costumed in the robes, capes and leggings of academics. Exclusively male musicians perform in the streets or squares of the pretty town once darkness has fallen. In contrast to the fado of Lisbon's working-class appeal, the fado of Coimbra belongs to a more sophisticated class of listener.
Lisbon's fado is associated with its bars and restaurants, meaning it is not necessary to time a visit to coincide with a festival in order to catch a memorable performance. The Tasco do Chico in Bairro Alto is a popular venue; other neighborhoods where one can go to hear fado include Alfama and Mouraria.
Spain
The musical traditions of Spain are a rich tapestry sewn from the roots of its diverse regions. The ancient Guanche culture shows itself in the music of the Canary Islands, while the bagpipes in the Galician tradition speak of Celtic ties.
Flamenco, Spain's best known musical style, is much more recent, tracing back to the early 19th century. This passionate form of music and dance is attributed to Andalucía's persecuted gypsy culture and influenced by Moorish and Jewish musical tradition. Its oldest and most profound form, the cante jondo, is characterized by profound emotion and deals with themes such as death, despair or religious insecurity.
Cities that celebrate flamenco with vibrant festivals include Jerez de la Frontera, Madrid and Murcia. The Bienal de Flamenco in Seville is a spectacular music festival that takes place every second year in September. It is next scheduled to take place in 2022, although exact dates have yet to be determined.