Some foreign environments beckon in familiar nearby places
by
Karen Bradbury
Stars and Stripes
September 17, 2021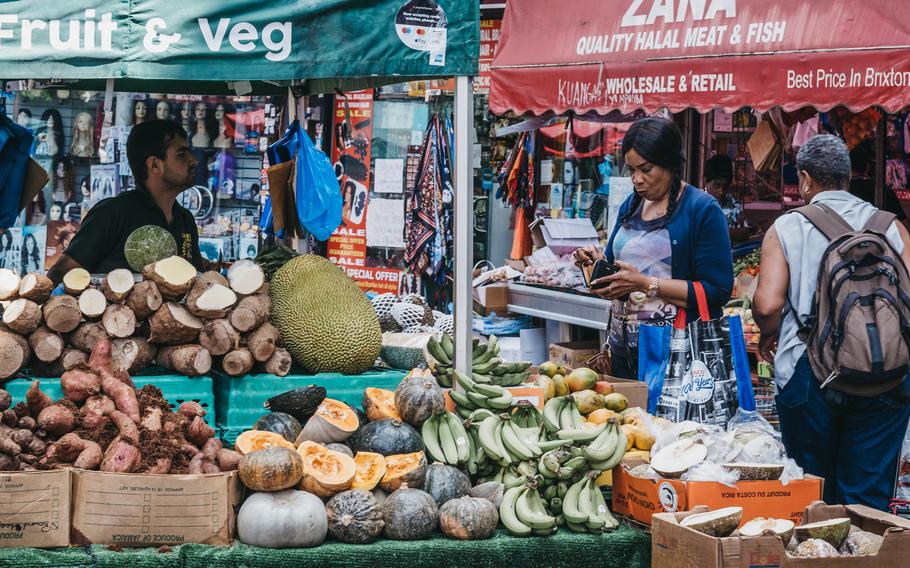 While dreams of traveling to distant continents remain just that, the relative freedom of movement for vaccinated, recovered or tested travelers within much of Europe presents them with the luxury of exploring a variety of settings at a relaxed pace. Visiting urban environments transformed by the presence of immigrants and ex-pats can add a touch of the exotic to any city break. Here are some places where cultures of the world come together in a convivial way.
Japan in Düsseldorf: This modern yet laid-back city by the Rhine is home to the largest Japanese community in Germany. More than 8,000 Japanese residents give the city's "Little Tokyo" its unique flavor. Visitors can enjoy restaurants, ramen bars, bakeries, supermarkets, bookshops and "izakaya" style pubs in the neighborhoods stretching along Immermannstrasse and Klosterstrasse. Other cultural hotspots include the Japanese Garden in the Nordpark and the EKŌ-Haus in Düsseldorf-Niederkassel, the site of a Buddhist temple.
Each year in spring, the city celebrates this culture in its midst with Japan Day, an event that culminates in a massive fireworks display. Should large-scale events become a thing again, its next edition will take place on May 21, 2022.
Turkey in Berlin: Germany's capital is home to the largest Turkish community outside the country, with many residents calling the Kreuzberg and Neukölln districts home. The Turkish who came over in the 1950s as temporary guest workers in support of Germany's economic miracle and stayed on, their descendants and newcomers are all pillars of Berlin's multicultural identity.
Experience the culture with a scrub and a peel in a hamam, a shave and a haircut from a Turkish barber, a "meze" plate of tapas-like fare meant for sharing, a perusal or purchase of the works of up-and-coming creatives from photographers to fashion designers, and a night out dancing to the latest Turkish beats at a club.
Caribbean culture in London: The multiethnic community of Brixton in south London is an enclave for those who can trace their roots to Jamaica, a British colony between 1655 and 1962. Fruits and spices evoking the essence of the island are sold at the Brixton Market, clubs feature reggae artists, and restaurants serve jerk chicken at all hours. Many of the borough's vibrant street murals make reference to island culture.
To experience London's Caribbean flair at its loudest and proudest, plan to attend the Notting Hill Carnival, a parade and street festival held on the last Sunday and Monday in August.
Asia in Leicester, England: A once-prosperous industrial area that had fallen into decay got a new lease on life with the arrival of immigrants from India, Pakistan and other lands. The Golden Mile refers to a stretch of Belgrave Road known for its glittering jewelry shops, interspersed with boutiques selling sequined sarees and fresh market stalls. The area is also known for its excellent restaurants and confectionery shops.
Time a visit for October or November, when festivities in connection with Diwali play out. In what is billed as the biggest Festival of Lights celebration outside India, the street is brightly illuminated and fireworks dazzle onlookers.
North Africa in Marseille: Due to its geographical proximity to North Africa and France's colonial history in the region, Marseille is closely linked to Morocco, Tunisia and Algeria, three countries collectively known as the Maghreb.
Near the Old Port and Le Panier, visitors can slip into these worlds as they sip mint tea, relax in hamams, sample tagines, couscous, pastillas and chick pea soup, or shop for spices at the Marché Noailles Arab market.
To experience the sounds of Marseille, plan to attend the Fiesta des Suds, a world music festival featuring artists from the Maghreb and beyond; this year's edition is slated to go forward Oct. 7-9.