Europe Traveler
Less populated countries provide ideal socially distanced vacation locations
by
Karen Bradbury
Stars and Stripes
June 3, 2021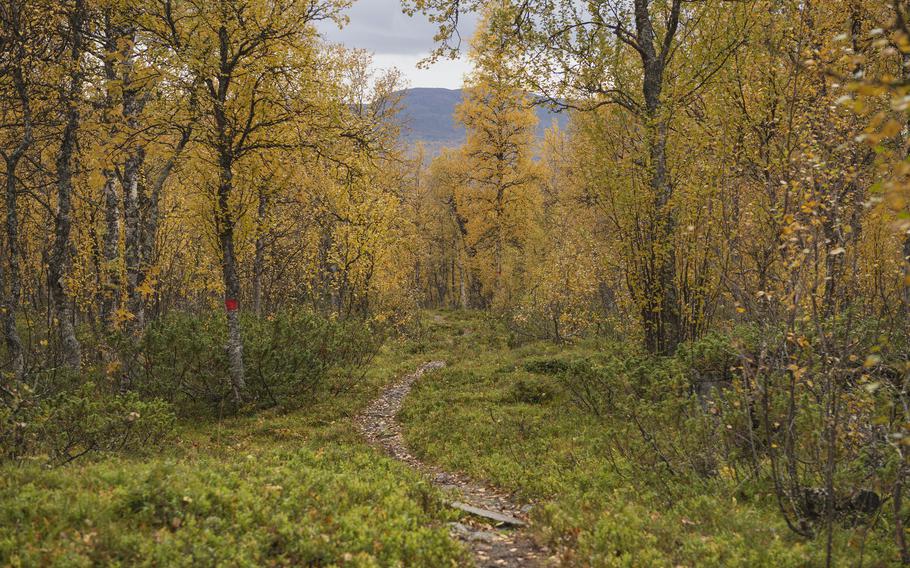 As we stand poised to welcome the return of travel, there are many different notions as to how a vacation should look in times not yet fully back to normal. While some can't wait to sip café au lait on a crowded sidewalk café in Paris, others are longing for open spaces offering more solitude than socializing. Here are a handful of ideas for vacations on less-trodden terrain.
Iceland
It's lonely at the bottom for Iceland, which ranks last in terms of population density amongst European countries. Tourism has been an important part of the Icelandic economy since the financial crisis of 2008 led to a sharp drop in the value of the Icelandic krona and the eruption of the Eyjafjallajökull volcano two years later turned a spotlight on the awesome force of its nature. Within the space of a decade, tourism morphed from a negligible part of the national economy to its major driver. The intrepid adventurer will find no shortage of offerings here.
A favorite means of exploring this rugged land is upon the back of an Icelandic horse. Much loved for their compact size, friendly character, intelligence and unique gait, the rugged animals transport riders across lava springs, black sand beaches and pristine streams. Farm families across the land offer single or multi-day tours and often offer accommodation in rustic cabins. An eight-day, all-inclusive tour of the eastern fjords on horseback, rated as challenging, offers mountains and seascapes by day, storytelling and farm stays by night, and dining like a local. A tour slated for August goes for $2,489. Online: tinyurl.com/262mv9mc
Norway
The second-least densely populated nation of continental Europe following Russia has its longest coastline. With its abundance of fresh air and unspoiled waters, fishing in both the sea and freshwater lakes is popular with locals and international tourists alike. Icy lakes teem with brown trout, perch, pike, grayling and Arctic char, delighting fly fishermen. Salmon fishing here is legendary, although questions about its long-term sustainability have been raised. A visit to the far north in midsummer carries the bonus of constant light, but hardier types might wish to time their visits between January and April, when a large species of cod known as skrei migrate past the coasts of Lofoten, Senja and Vesterålen.
For those on a budget in a country where nothing comes cheap, chipping in with friends to rent a rustic wooden cabin makes good sense. Self-catering facilities allow guests to cook their own meals, including their catches of the day. While a license is a must to fish in freshwater, these are readily obtained for a fee. Fishing for salmon, sea trout or Arctic char incurs additional charges. Fjord and sea fishing require no license. Online: tinyurl.com/y2bdd4pf
Sweden
Throughout much of Europe, camping in the wild is either outright illegal or falls into a gray area. In Sweden, Norway, Ireland, Estonia, Latvia and Spain, pitching a tent on public lands is permissible. Hikers, cyclists and horseback riders in Sweden can set up camp outside towns for not longer than two days. Campfires are not permitted.
The Kungsleden, or King's Trail, is a long-distance hiking route running some 270 miles between Abisko in the north and Hemavan in the south. The trail is divided into four portions, each of which takes about one week of hiking to complete. The northernmost stretch between Abisko and Kebnekaise is the most popular, and peak hiking season runs between mid-June to late September. While manned huts along the routes provide shelter for some, others opt to camp as they hike. Wet trails, snow, mosquitoes and a constant light that can throw off one's internal clock are hazards of the trail; spotting reindeer and crossing lakes with rowboats are among its rewards. Online: tinyurl.com/wj7nf357
England and Wales
The some 2,000 miles of canals, rivers and reservoirs that formed the backbone of the transportation network during the industrial revolution now provide green spaces to humans and wildlife alike. These waterways are used for a number of recreational purposes, including holidays aboard a longboat. These sturdy craft with bunks, shower facilities and a galley can be piloted by novices, and there's no license required for captains of parties less than 12. With one gear to go forward and one for reverse, a crash course is all that's needed before one sets off.
Vacationers can opt to hire a canal boat for an afternoon or weeks on end. Itineraries range from circular routes in which nature is the main focus to courses taking in the sights of a city or other attraction. Ample moorings, many of which are free, make stopping to pick up supplies, checking out historical sights or dropping by the local pub a dawdle. Boat hire companies abound along the country's most scenic routes. One such company, Drifters Waterway Holidays, suggests novices stick to routes with few locks including those in Brecon Beacons, the Peak District or the Kennet & Avon Canal in the southern foothills of the Cotswolds. The company operates out of 45 bases in England, Scotland and Wales. Online: drifters.co.uk