Amusement area of beloved Stuttgart park charms with nostalgic diversions
By
Stars and Stripes
September 22, 2022
---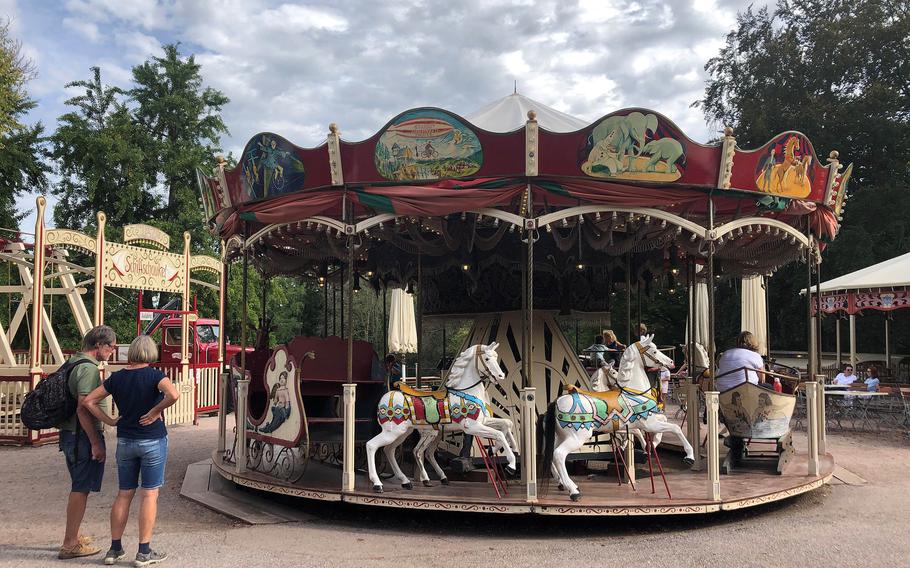 Wide-ranging appeal is one of the hallmarks of the old-time fun fair at Killesberg Park, where young and old can kick back at one of Stuttgart's most scenic locales.
For about 30 years, the Eliszis Jahrmarktstheater has been a mainstay at the park, located on the northside of Stuttgart and just a 10-minute drive from the Army's Robinson Barracks. The amusement site sits along a paved area just beneath an eye-catching 130-foot observation tower that's worth a visit in its own right.
Between April and November, the theatrics at Eliszis bring a nostalgic atmosphere to Killesberg that harkens to a bygone era.
For several years, I've marked the season during walks through the park by their springtime arrival and late-fall departure. And now, with the autumn months upon us, there's still time for a visit before they pack up for the winter.
The setting is quaint, and at the center of it all is an antique wooden merry-go-round that's popular with children. There's also a small swing boat ride and simple amusements where kids can pass the time.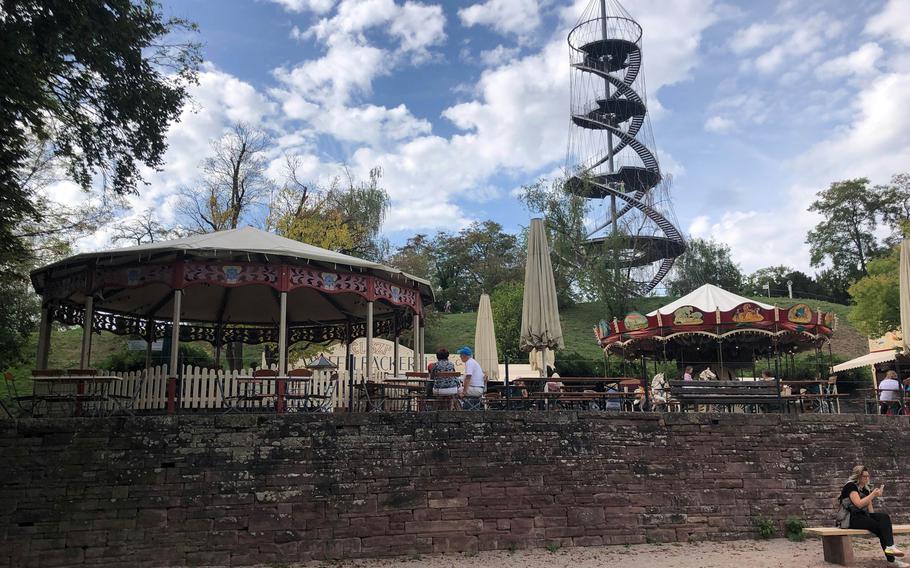 The place is run by a family that is involved in the performance arts, and various puppet and clown shows are regularly held inside a circular tent.
In the evening, Eliszis is also a destination for amateur tango dancers, bringing a more adult flair as they dance into the night under the pavilion.
The food is typical of the fair scene, with homemade potato chips, waffles and flammkuchen, an Alsatian version of pizza, on the menu. And there are plenty of adult averages to choose from.
Any visit to Eliszis, though, would be incomplete without taking a chance to explore the rest of Killesberg Park, which is arguably the most spectacular in a city that is known for its extensive network of parks and green spaces.
From Eliszis, a short walk brings you to Killesberg Tower, which offers a view of the surrounding area. The park also is a destination for flower lovers, with large beds tended to year-round by park gardeners.
With a big playground, a small petting zoo and a steam train that courses around the grounds, activities abound to keep things interesting during a visit.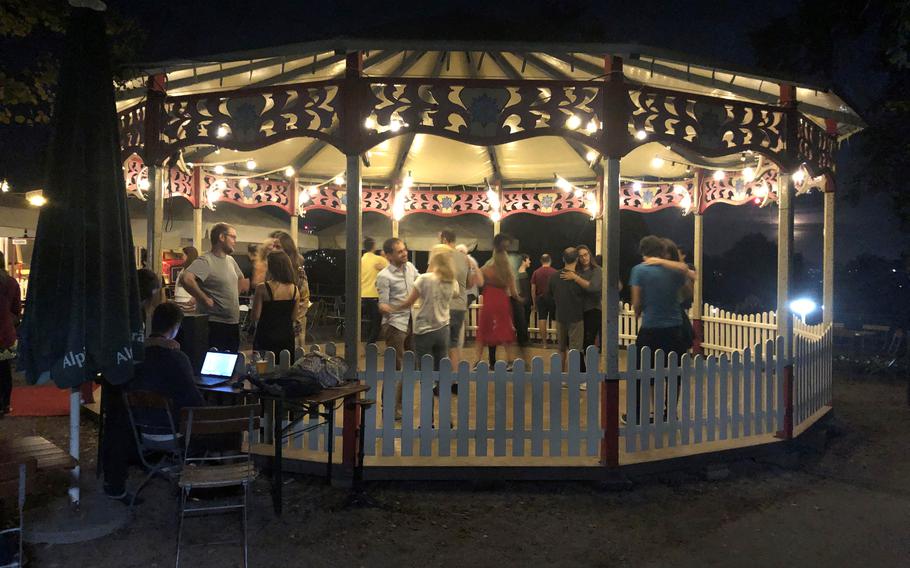 But visitors should be sure to let Eliszis take center stage in their enjoyment of the park while they have the chance. Although fun is always in season, the park's theatrical entertainment isn't.
vandiver.john@stripes.com Twitter: @john_vandiver
Eliszis Jahrmarktstheater
Address: Am Kochenhof 16, Stuttgart, Germany.
Hours: Monday-Friday, 2 p.m.-7 p.m.; Saturday and Sunday, 11 a.m.-7 p.m. (stays open later when the weather is nice).
Cost: Entrance to the park is free, but tickets must be purchased for shows at the theater. They are $6 for children, $8 for adults. All menu items are under $10.
Information: Online: eliszis.de
---
---
---
---