Renowned Venice art expo becomes dreamy experience in 2022
By
Stars and Stripes
July 28, 2022
---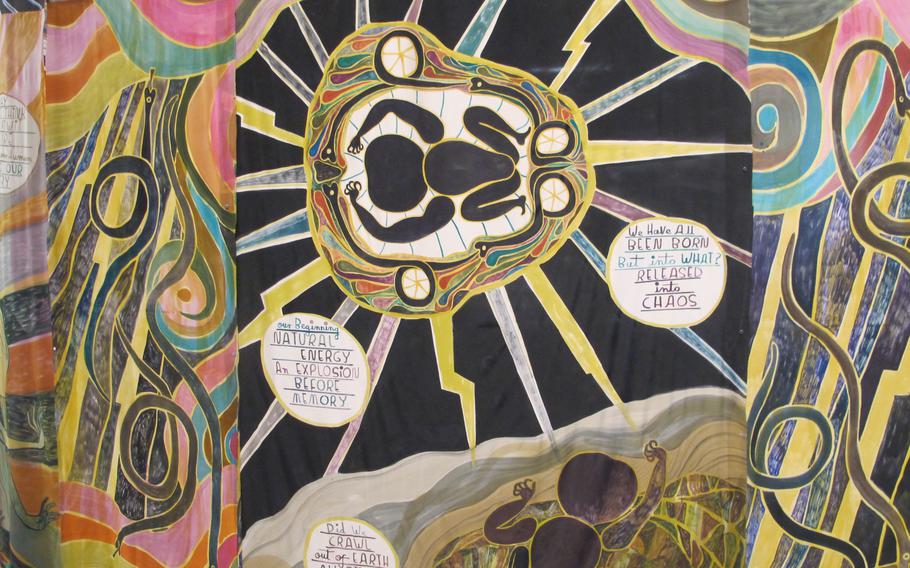 The grand visual festival known as the Venice Art Biennale borrowed its theme this year, the Milk of Dreams, from the title of a children's book by surrealist painter Leonora Carrington. 
What is the Milk of Dreams? It's a magical, colorful, ever-changing world where everyone can become someone or something else, its curator says.
Venice has been hosting the festival, considered the world's most prestigious international art exhibition, every other year since 1895. COVID-19 interrupted it for a year, the only time that had happened since the two world wars. 
Now it's back, a seven-month-long, exhaustive exhibition with 1,433 artworks and objects on display, 80 of them conceived specially for the festival. 
As usual, the art show takes place at the Arsenale, a huge walled compound on the island's east side that for centuries built ships and trained sailors for war and mercantilism.  
But something's different this year. The event traditionally featured mostly male artists, although by 2019, for the first time, about 50% of the artists were women, according to The Guardian newspaper.
This year, under the direction of curator Cecilia Alemani, some 90% of the show's 213 artists from 58 countries are women, along with some who are nonbinary.
"I don't care about quotas," Alemani told The Guardian. "But it's striking that people are obsessing about my exhibition and never found the dominance of men (in past Biennales) shocking."
The first thing visitors see is a monumental bronze sculpture by American artist Simone Leigh. Originally presented at the High Line in New York City in 2019, it is a Black woman whose skirt resembles a clay house, registering as a vessel, a home and a site of sanctuary, according to the curation. With perhaps a wink to the Commodores' 1977 hit song lauding well-built women, it's titled "Brick House."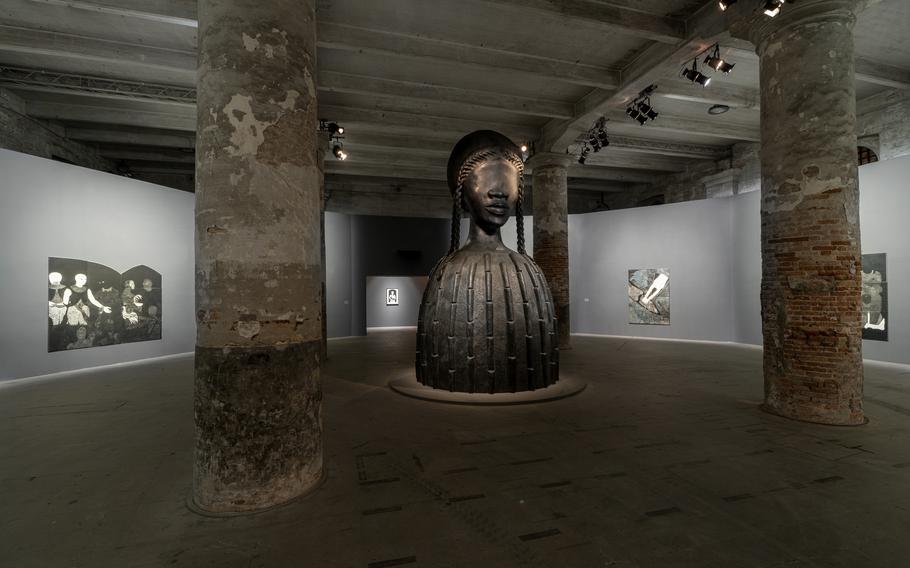 The United Kingdom, the U.S., France and Switzerland selected Black and North African women to show in their national pavilions for the first time, according to Elle magazine, and Cameroon, Uganda and Namibia launched their first ever national pavilions.
One of the many showstoppers is a gorgeous wall-sized tapestry by Igshaan Adams, who was born in apartheid-era South Africa.
For the piece, Adams wove bits of rope, string, tiny beads, stones and seashells into a glowing composition depicting both geometric patterns of linoleum floors in friends' homes and "desire lines," footpaths used by Black people during apartheid.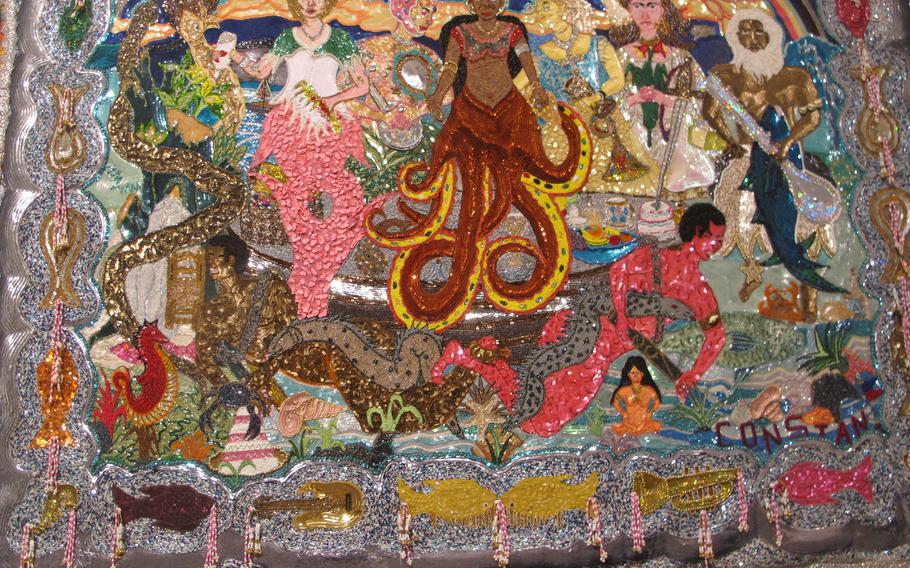 The Milk of Dreams is an enthralling experience in more than a visual sense. One of the more magical works is a pitch-black room with a caged area in which golden orbs randomly drop from the ceiling and explode into sparks. 
In another room flooded with a queasy green light, huge, hooded figures clad in what looks like woven armor transport you to, say, "Game of Thrones." You feel like you might be flayed.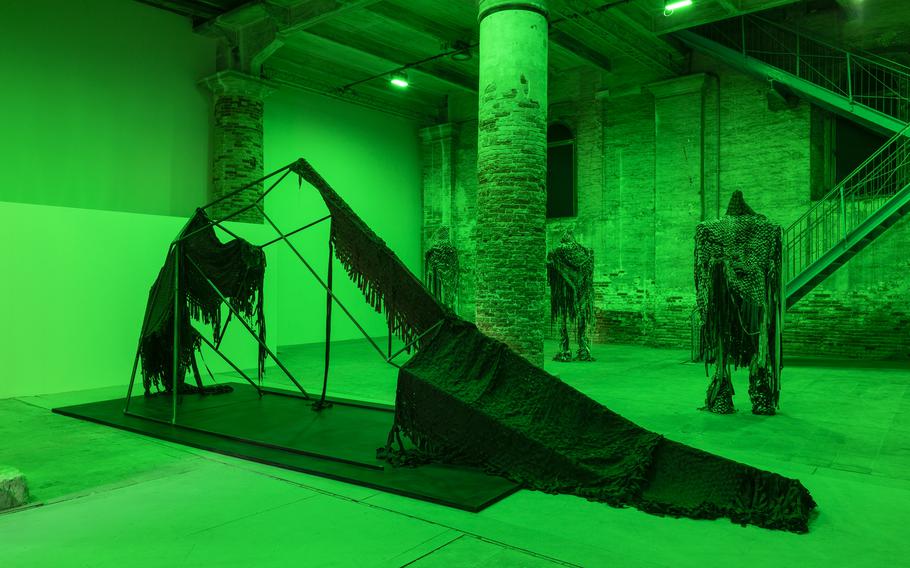 Then in the next room you'll see some vividly colored dancing flowers or cartoon characters, or a critique of patriarchal and racial oppression. In another, a maze to get lost in.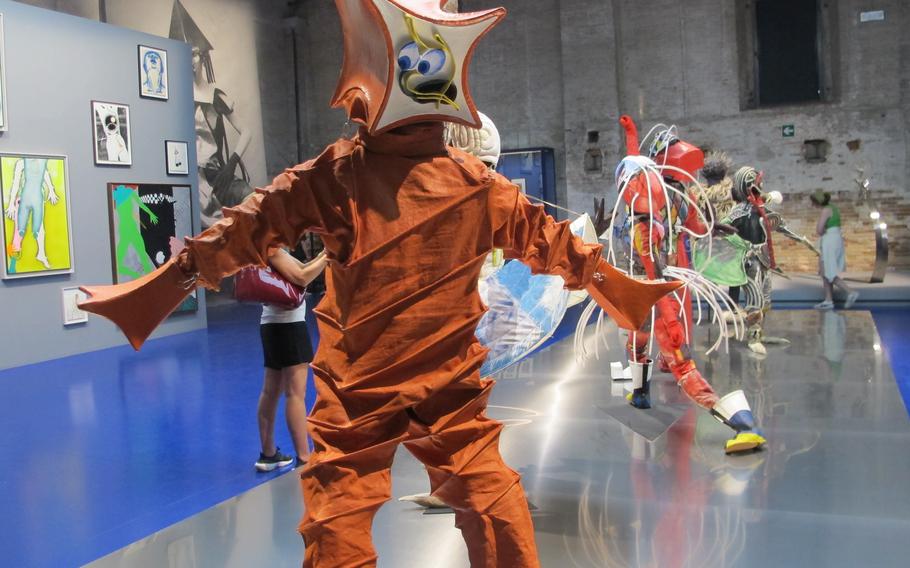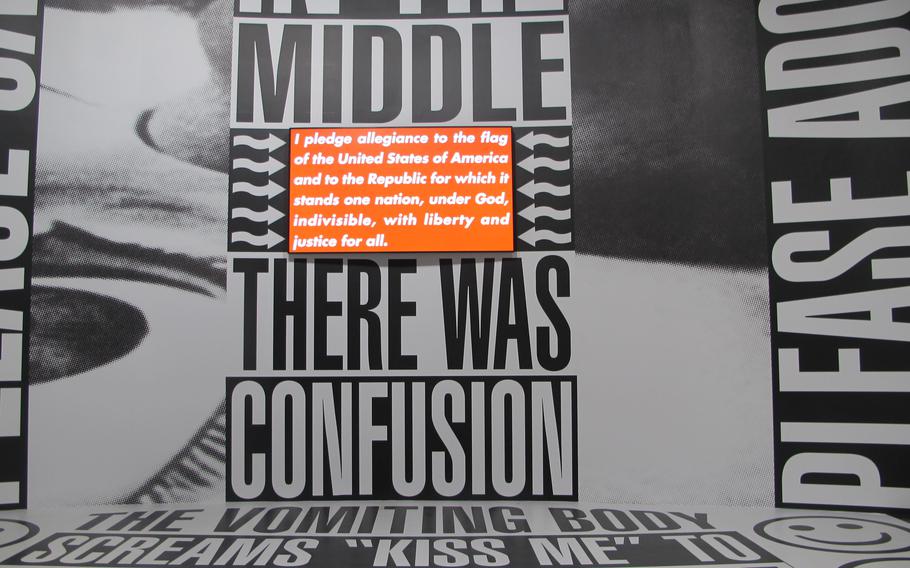 There is so much to experience that it's impossible to describe even the tiniest fraction of it. Suffice it to say the Venice Art Biennale is full of wonders waiting to be found.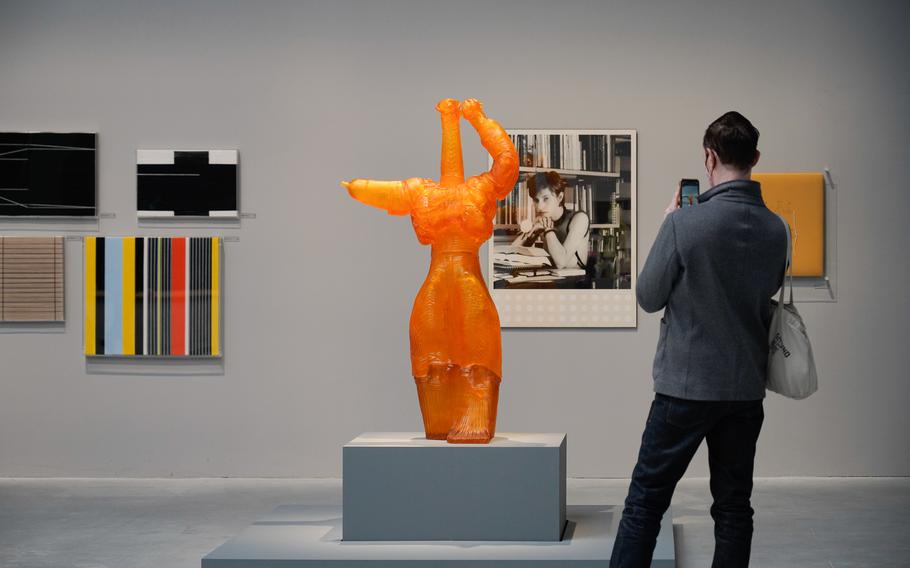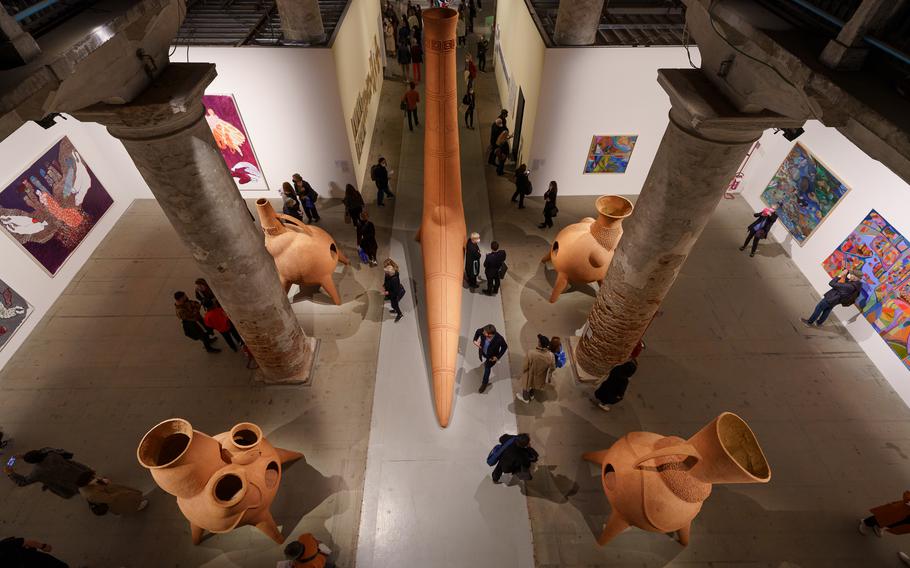 On the QT
Venice Art Biennale runs through Nov. 27
Hours: 11 a.m.-7 p.m. through Sept. 25; 10 a.m.-6 p.m. Sept. 27 through Nov. 27.  
Tickets: 25 euros, good for two days. Tickets may be purchased online at labiennale.org/en/art/2022/information#tickets
Information: Online: labiennale.org/en/art/2022; email: info@labiennale.org; phone: (+39) 041 521871
---
---
---
---