Bahrain Fort a blissful behemoth offering bountiful history and respite from city bustle
By
Stars and Stripes
June 30, 2022
---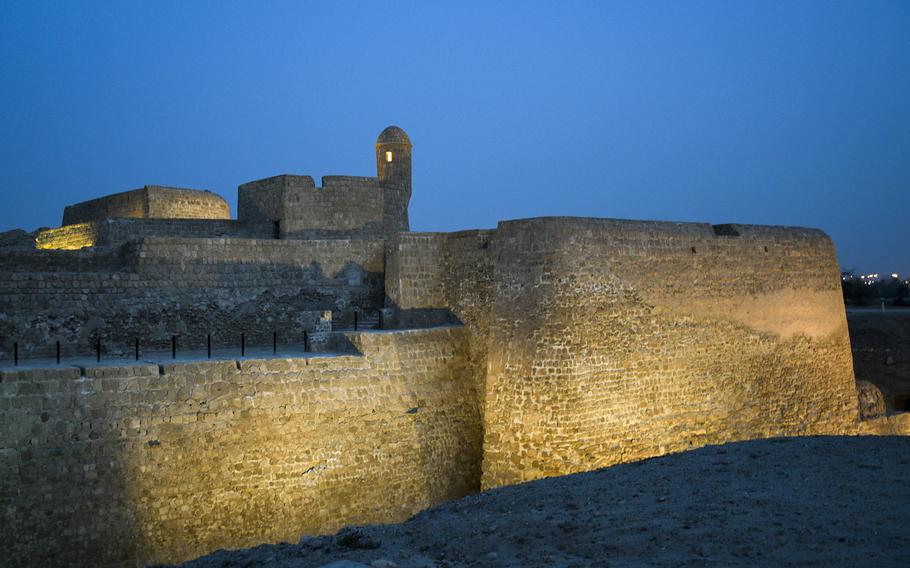 Just a short trip from the bustle of downtown Manama, Bahrain, an ancient seaside fortress offers visitors a chance to walk the same grounds as people from seven previous civilizations.
Qal'at al-Bahrain, also known as Bahrain Fort, is a UNESCO world heritage site often described as a must-see. I visited the fort at sunset and found it a calming escape.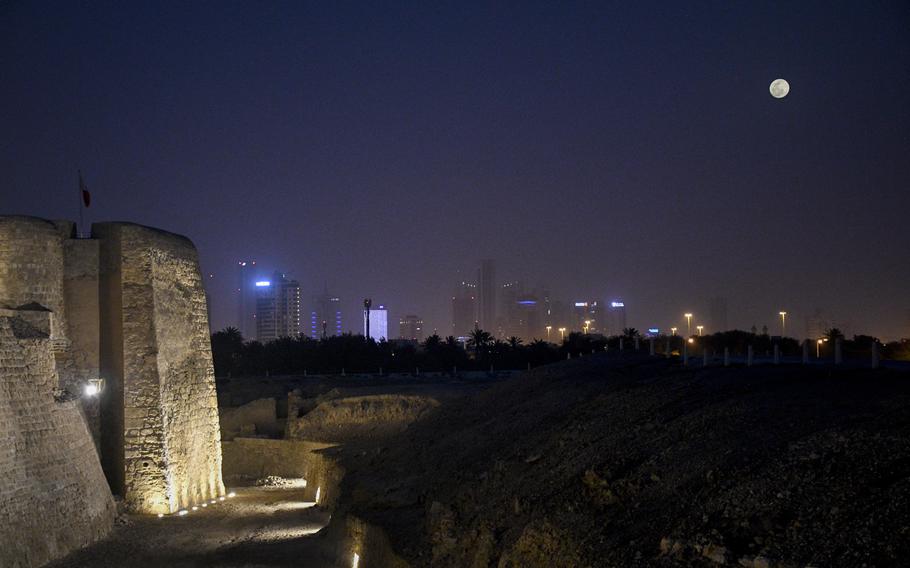 My Uber dropped me off at the fort's museum. The sleek and modern galleries showcase the history of the site, which archaeologists began excavating in the 1950s.
The museum has a cafe and a nice courtyard for watching the waves come in. A well-paved walking path winds from the museum past some ruins to the imposing 40-foot walls of the fort. Built by the Portuguese hundreds of years ago, they remain in good shape.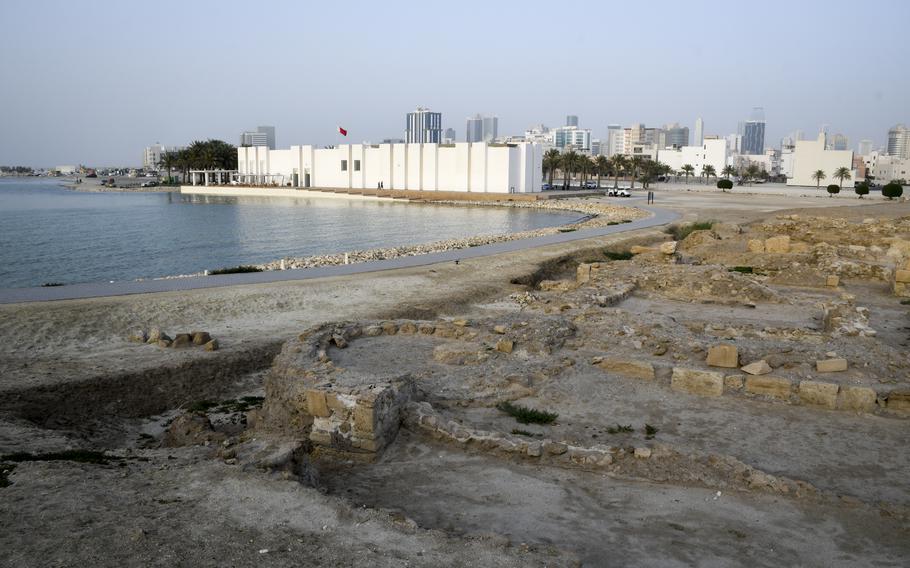 The fort stands on an artificial hill. Every civilization built its settlement on top of what came before, so what we see today is like a wedding decoration on top of a layer cake.
The Dilmun were an ancient civilization that the Sumerians spoke of as if they inhabited a paradise. Other eras saw Greeks, Arabs, and Portuguese calling the area home.
And now, modern tourists like me are taking their turn. As I walked around the castle, I saw whole families enjoying a stroll. The area seemed like a nice diversion from city life.
For kids, well, anything having to do with forts is all but guaranteed to stoke the whimsy of childhood, and this fort is so large that youngsters can run around to their heart's content. The museum offers another avenue for exploration.
There is also an air of romance that calls to couples looking for a complementary scene. As sunset neared, I even saw two people on horses trot past me.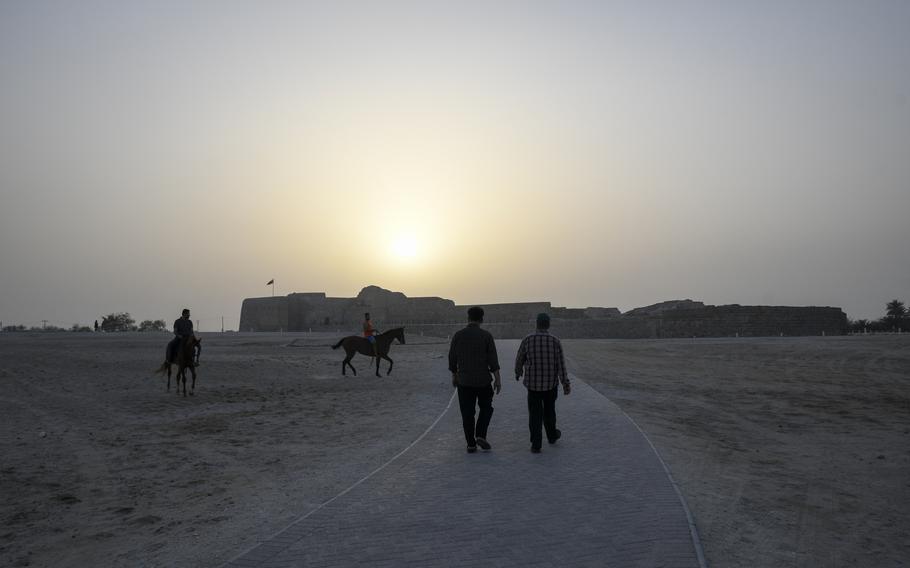 As the sun descended over the city, I watched spotlights beam up from the base of the fort's walls, illuminating the stone facade. A red-and-white Bahraini flag fluttered in the cool marine breeze.
In the distance, past an expanse of sand, I could see palm fronds, and then beyond that the city skyline with its blinking lights. A full moon shone over everything. Modernity seemed to stay at a respectful remove from the remnants of the past at Qal'at al-Bahrain.
Maybe in 500 years, someone will dig up what our civilization left behind.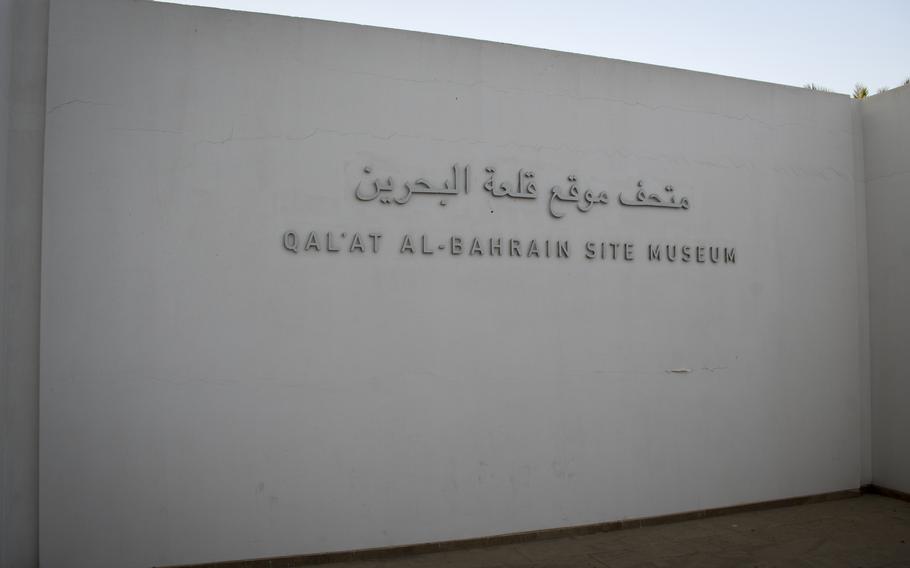 On the QT
Directions: The Qal'at al-Bahrain is about 30 minutes from NSA Bahrain. The parking lot of the museum is accessible by Uber.
Hours: The fort and the museum are open from 8:00 a.m. to 6:00 p.m. The museum is closed Mondays.
Cost: Walking around the fort is free. Museum admission is 2 dinars.
Food: There is a cafe at the museum
Information: Online: culture.gov.bh/en/authority/cultural_sites/QalatAl-BahrainSiteMuseum
---
---
---
---