Medieval hell and haven: Venice's former ghetto still exalts Jewish culture
By
Stars and Stripes
May 20, 2022
---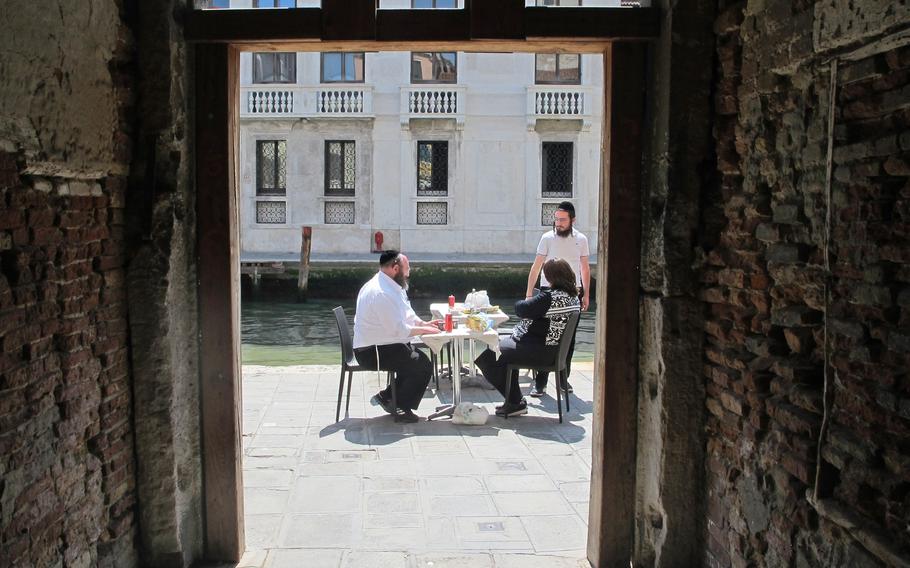 Tucked away in a corner of Venice's Cannaregio district is what was once both a thriving center of Jewish life and a prison.
In 1516, its ghetto became one of the first places in Europe where people were forcibly segregated because of their religion. The gates of the Jewish quarter were locked at night.
But the Venice ghetto also served for centuries as a center for Jewish culture as Jews from Spain, Germany, France, the Levant and southern Italy fled even worse conditions: expulsion, forced baptism and the Inquisition.
At its height in the 17th century, the ghetto was home to 5,000 people living in an area of 1.25 acres.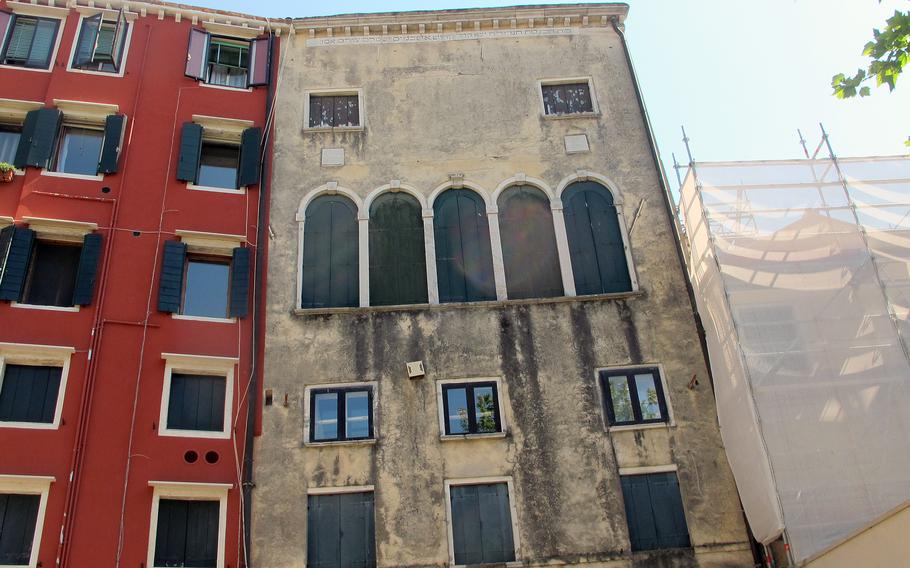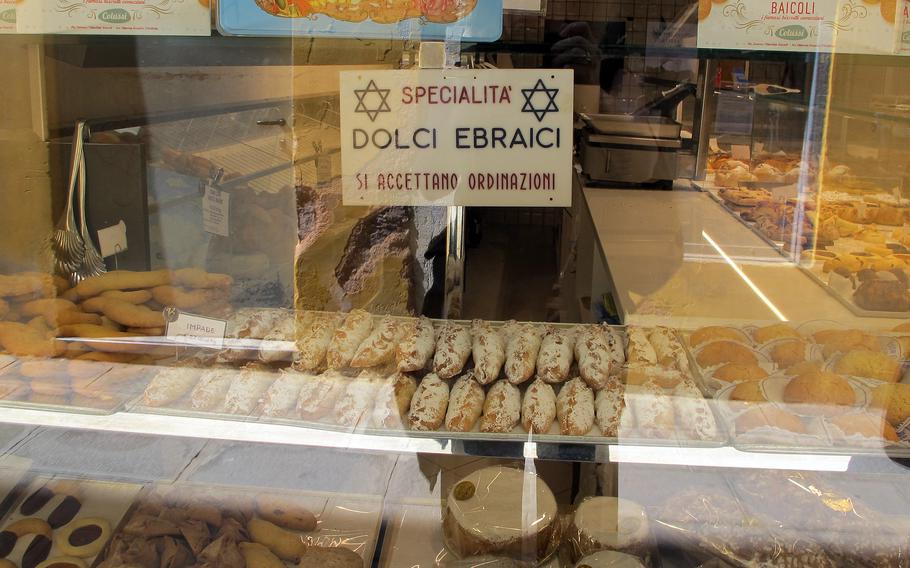 The gates are gone now, torn down by Napoleon in 1797. Few Jews still live there. But the Jewish quarter remains, along with kosher restaurants, bakeries, a museum and five Renaissance-era synagogues, unprepossessing from the outside yet majestic within, where the various original nationalities worshipped.
Exploring the synagogues — German, Levantine, Spanish, Canton and Italian — requires being part of a guided tour, which costs 10 euros and is provided by the Jewish museum, the Museo Ebraico. 
But when I arrived on a recent weekday, I learned that the museum and all but one synagogue were closed for restoration. Our group, as well as a number of school groups, bought tickets for the 40-minute tour anyway.
First we walked around the Campo del Ghetto Nuovo, the area's main plaza, where our guide described the history of the ghetto, its inhabitants' relationship to other Venetians and its five synagogues.
Jewish merchants and others were allowed outside the gates in the daytime, but they had to wear identifying yellow hats, he said. Highly prized Jewish doctors, some of whom ministered to royalty and popes, wore black hats, he continued.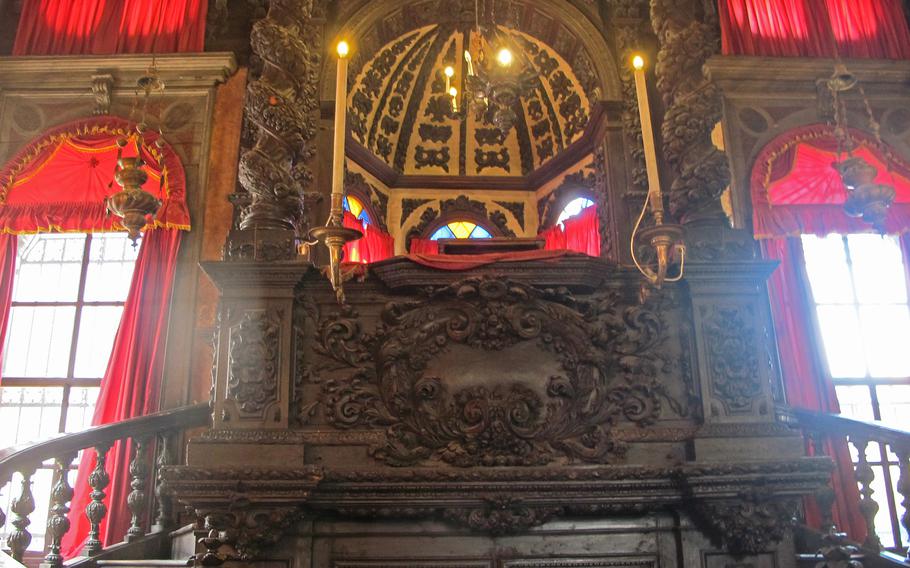 The temples were built on the top floors of tenements to align with rules that synagogues be the tallest buildings in a given area, the guide said. They were plain on the outside so as not to draw attention to themselves, the guide said.
By the time German troops occupied the city in 1943, about 1,200 Jews were living in Venice. Between Nov. 9, 1943, and Aug. 17, 1944, 205 people were deported to extermination camps; eight returned, according to the Virtual Jewish Library.
Our guide opined that many Venetian Jews were spared from the Nazi death camps because Mussolini's mistress was a Venetian.
But according to Yad Vashem, Italy's Jews received comparatively more protection from their Italian neighbors than their counterparts in other countries.
They were also helped by the fact that by 1943, the Allies were already fighting and winning on Italian soil, according to Yad Vashem. What's more, one story is that beloved, secular Jewish doctor Giuseppe Jona helped save Venetian Jews by destroying lists of patients and committing suicide before the Nazis could interrogate him.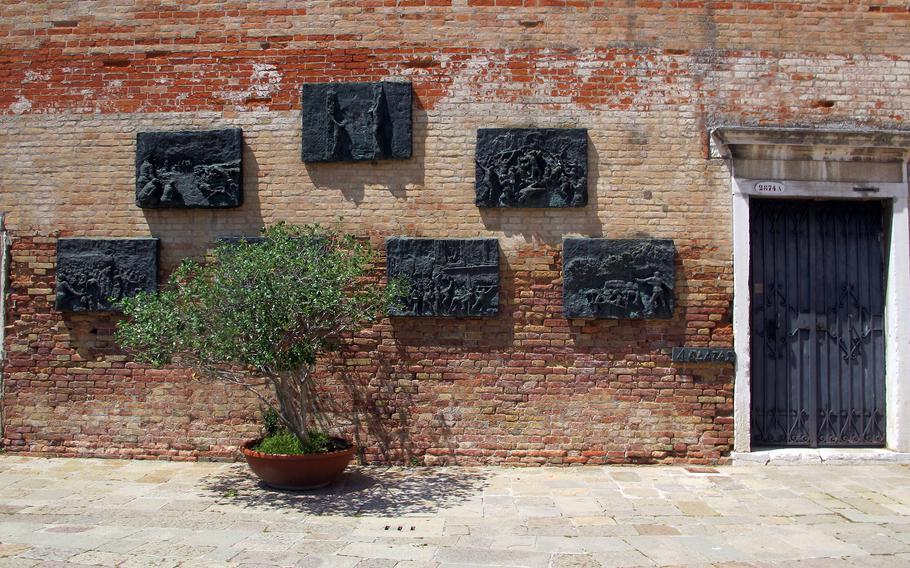 Also, Mussolini's mistress was Roman, according to historians.
Near the end of the tour, we ventured into the Levantine synagogue, a nondescript yellow stone building. Its top-floor temple was bathed in the glow of candelabra, with red-curtained windows, a marble floor, an ornate ceiling and dark, finely carved woodworking.
Founded in 1541, it was the first in the ghetto that was a new building and not an adaptation of a preexisting structure.
It was rebuilt more grandly in the 17th century to compete with the Spanish synagogue, and according to our guide, it is the most beautiful of the five. 
It was an interesting way to spend time in the city, one I'd be happy to repeat when the restorations are complete.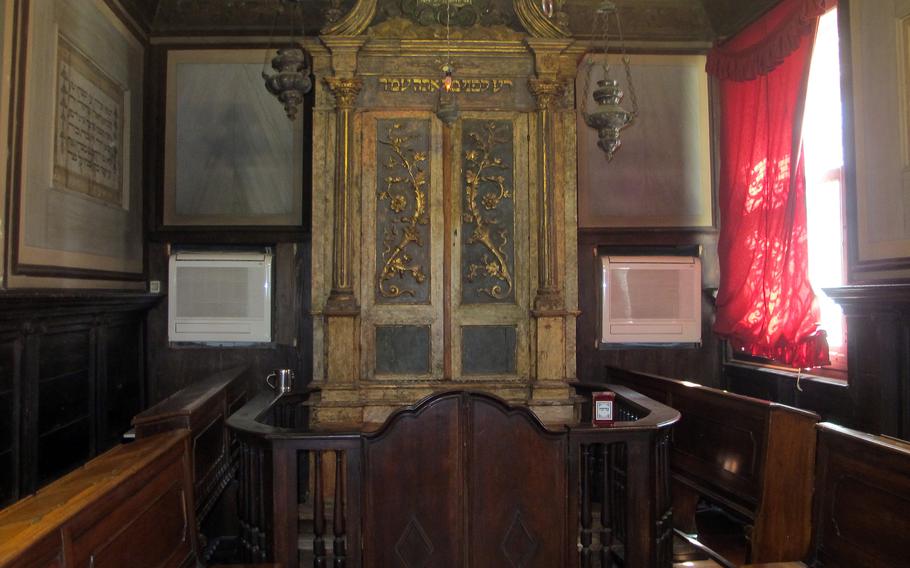 On the QT
Address: Campo di Ghetto Nuovo, 2902, b, Venice, Italy
Cost: 10 euros
Hours: Museum ticket office and bookshop, Sunday through Friday, 10 a.m.-5:30 p.m.; guided tours in English: 11 a.m., 12 p.m., 2 p.m., 3 p.m.
Contact information: +39 041715359; http://www.museoebraico.it/en/museum/
---
---
---
---