British theme park 5-pack can put some Peppa in visitors' step
By
Stars and Stripes
April 14, 2022
---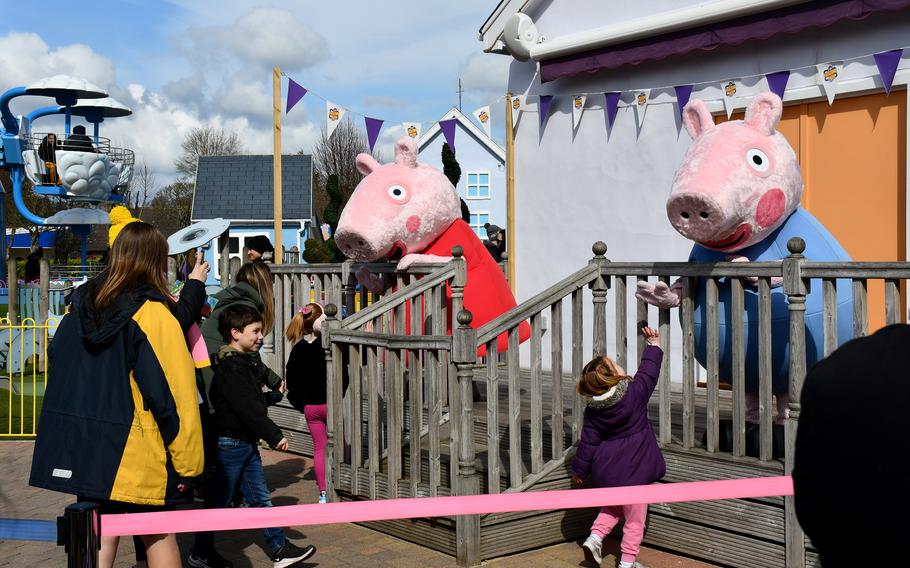 When I moved my wife and kids to the U.K., I figured we would experience a new culture, new foods and memories to last a lifetime.
What I didn't expect was how much my kids would love British cartoon character Peppa Pig in a way that rivaled the love my wife and I had for Mickey Mouse during our childhood.
Peppa Pig has taken families by storm since her introduction to the world in March 2004, even making an impact in countries outside the one where she originated.
The moment that my daughter, now 4, heard that there is a theme park dedicated to the world of Peppa Pig, she made it clear that's what she wanted more than anything for her birthday.
The drive there was just under three hours. We made a weekend out of it, staying in a hotel and also getting to know the area around the park. For our family of four, the total cost of the hotel stay, park tickets, food and gas was a little over 500 pounds.
Peppa Pig World is one of five theme worlds in the constellation of attractions called Paulton's Park. This layout lets families decide between devoting their time to the individual parks they like best or taking on the challenge of visiting them all.
We spent an entire day at Peppa Pig World, which shows how much there is to do there.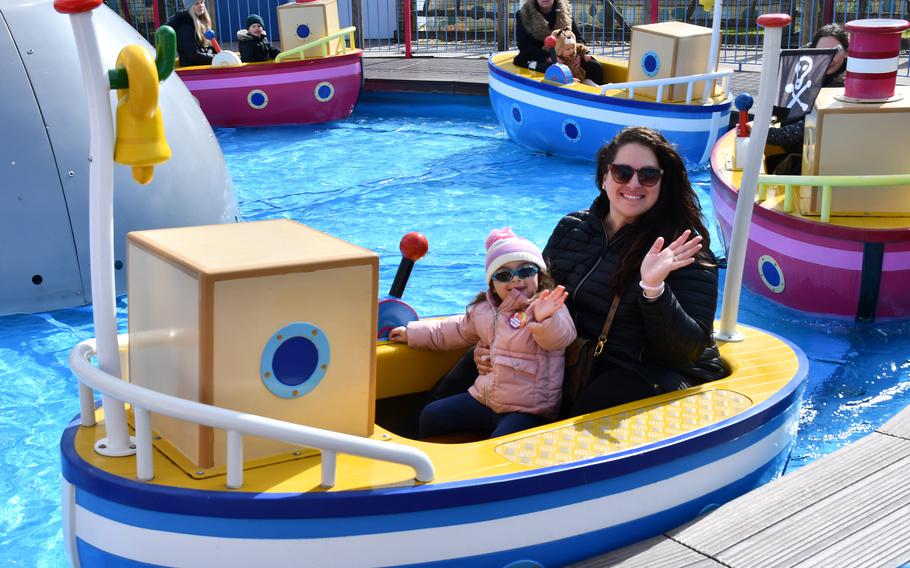 If Peppa isn't your cup of tea, the other options do have more mature sides and roller coasters like Tornado Springs, a 1950s American Midwest-themed world, and Lost Kingdom, a dinosaur-themed world. Little Africa is a mini zoo with animals and birds of the savannah; and Critter Creek is described as a world of strange animal hybrids called "curious critters."
We walked through Tornado Springs and Lost Kingdom, and I would say they are your best bet for older kids, as their rides are more adrenaline-filled.
Seeing my kids happy and outside alongside other families running around still feels like a luxury these days, despite the fact that we've been living with the COVID-19 pandemic for a couple of years now.
My daughter was in Peppa Pig fandom bliss, every few moments calling out the characters she recognized from the show, from the namesake porker and her family to side characters like Suzy Sheep and Pedro Pony.
The park even had some life-sized versions of characters who greeted visitors. It was a fun reminiscence for me of my trips to Disney World when I was a child.
The happy-go-lucky music set the tone for the entire time, immersing us in the world of Peppa. We couldn't help but have a skip in our step as we walked through the park.
All the rides were easygoing and fun to do with my kids. Grampy Rabbit's Sailing Club is a boat ride. Ms. Rabbit's Rescue Helicopter, which is a mini Ferris wheel, gives a good view of the entire park, and the popular Queen's Flying Coach goes around the Queen's Castle.
Yes, in the world of Peppa Pig, Britain's Queen Elizabeth II is one of only two humans, I learned that day in the park. Santa Claus is the other.
Despite all the enjoyment we derived from the park's diversions, however, the food left much to be desired. It was run-of-the-mill theme park grub: sandwiches, pizza, fries, potato chips and desserts.
I had a chili-and-coleslaw burrito, and I did not enjoy it but scarfed it down anyway since the money had been spent.
All in all, it was a great day, and being able to see my daughter live in the world of her favorite show was well worth the trip.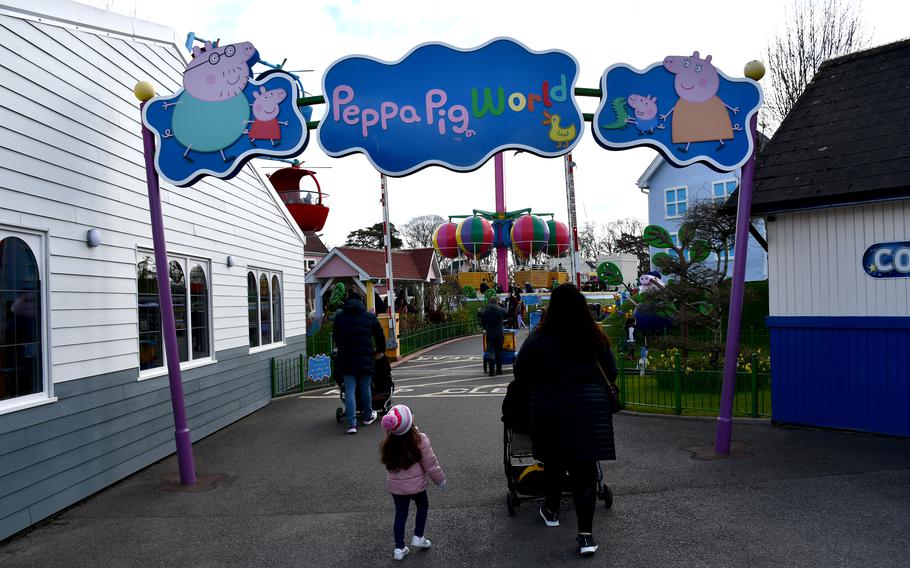 On the QT
Address: Paulton's Park, Romsey, S051 6AL, England
Hours: Monday, 10 a.m.-4:30 p.m.; Tuesday-Thursday, closed; Friday, 10 a.m.-4:30 p.m.; Saturday and Sunday, 10 a.m.–5 p.m.
Cost: People 3 feet tall and up, 48.50 pounds. Children under 3 feet tall do not require a ticket. Family of three, 143 pounds; family of four, 190 pounds; family of five, 237 pounds. Tickets include admission to all themed worlds in Paulton's Park. Each ticket is a one-day pass unless you purchase a two-day package, which includes hotel and free admission on your second day.
Information: Phone, +44 0 23 8081 4442; Online: paultonspark.co.uk
---
---
---
---