Under green hills and grapevines, a Cold War secret awaits 
By
Stars and Stripes
February 24, 2022
---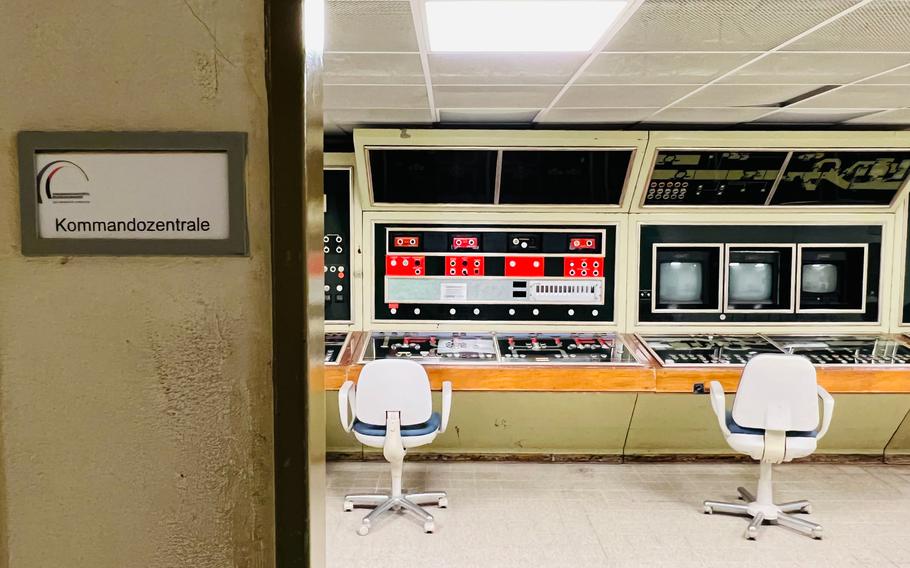 A vineyard road snakes along the wooded hill in Germany's Ahr Valley that hides what was once the biggest of state secrets: a vast doomsday bunker.
After the chaos of World War II, a Germany that had barely crawled out from the rubble found itself at the nuclear front line between East and West.
The leaders of the fledgling country of West Germany needed a place of escape should the next war erupt on their doorstep. In 1950, they identified a location for an alternate emergency seat of government.
The safe harbor is a 30-minute drive from the West German capital of Bonn and was built in an old railroad tunnel in the picturesque spa town of Bad Neuenahr-Ahrweiler.
My wife and I embarked on the two-hour journey from Kaiserslautern to see this fortification for ourselves. Even from the parking lot, it was hard to spot until we saw the ominous-looking entrance of concrete block and rusted iron.
A guided tour is required to visit the underground complex. Tours are offered in German and English by appointment.
We learned that the bunker was originally conceptualized in 1913 as a railroad tunnel connecting Germany and France. Later, it became part of plans to support German troop movements during World War I.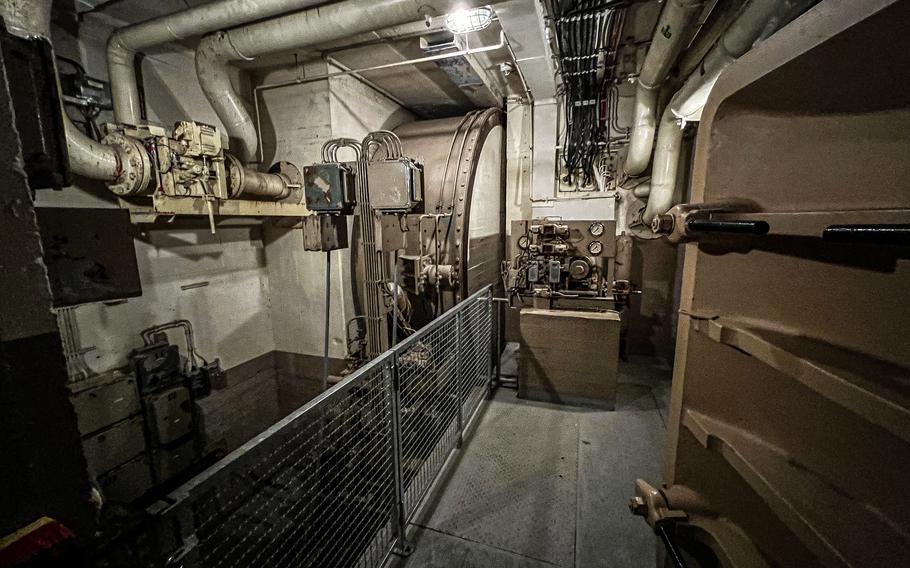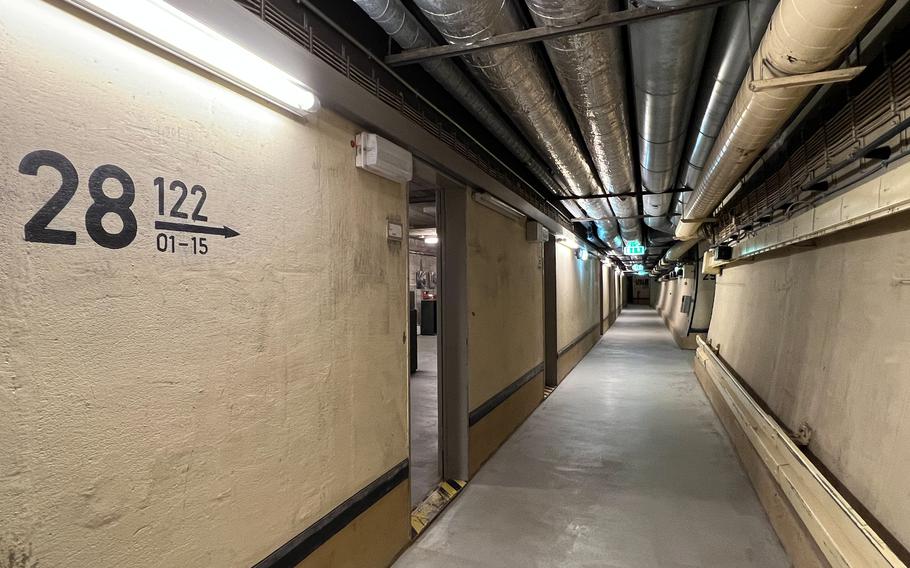 After the war, the costly and unfinished railroad project was abandoned. The cold, damp and dark tunnels were used for mushroom cultivation.
During WWII, the tunnel again reverted to military use. For a while, portions of Werner von Braun's V2 rocket were manufactured there, and it later served local citizens as an air raid shelter.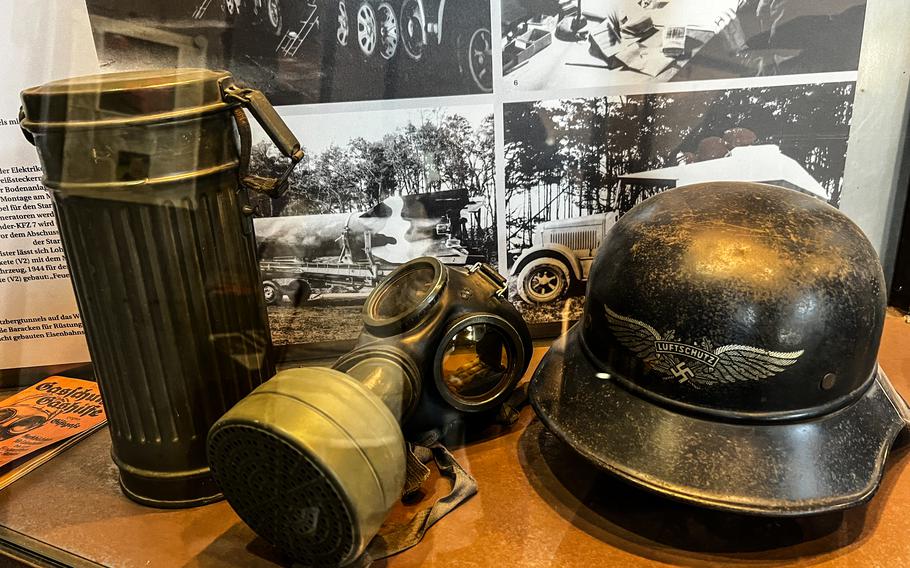 As the Cold War launched new fears of a nuclear disaster, a top-secret underground bunker was designed to shelter all important political and military leaders.
For years, the bunker's construction was kept from the public. It was considered the most secret building in West Germany, even while winemaking continued uninterrupted in the surrounding hills.
Eventually, journalists and spies alike picked up on the clandestine activities — literally through the grapevine.
After German reunification the bunker was abandoned. Yet public curiosity remained.
Since 2008, a 600-foot-long restored portion of the bunker now bears witness to the horrors that West German leadership once contemplated.
Our tour proceeded through tiled decontamination showers that line the entryway. Here, Germany's top leadership would have stripped and washed themselves of any nuclear fallout before entering an elaborate airlock path of two security layers, separated by 25-ton round bombproof doors.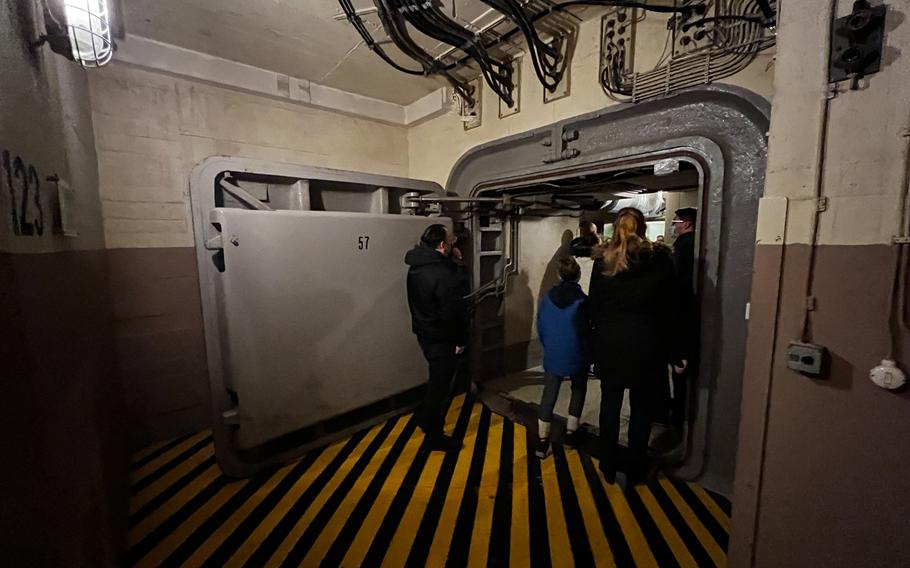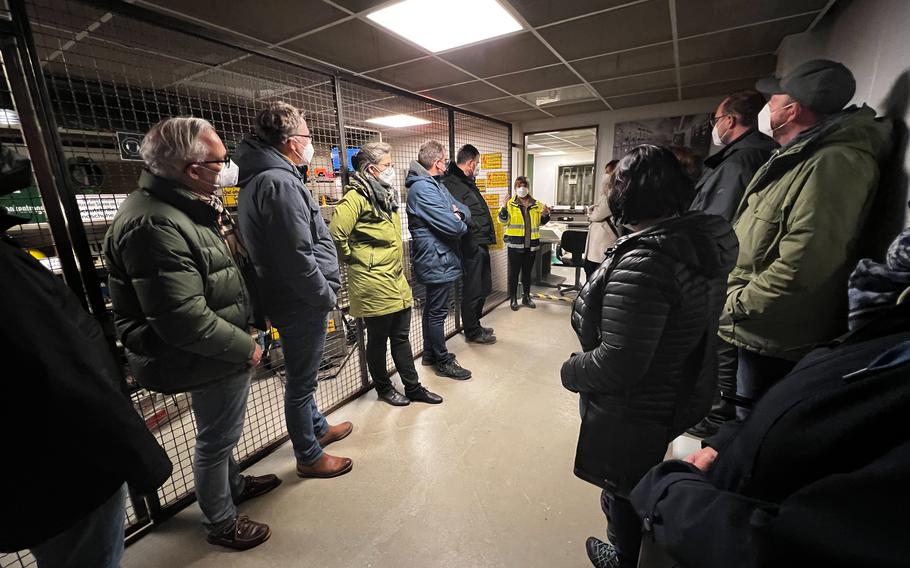 Visitors can see rooms where war planners would have tracked troop movements and political developments. A small television studio offered the ability to record messages for survivors above.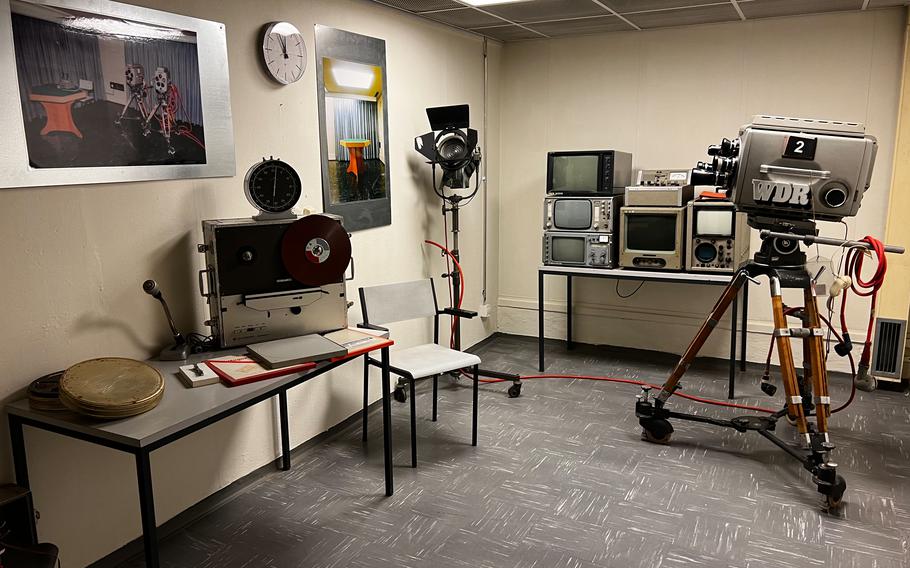 An adjacent barber workspace enabled the chancellor, ministers and generals to maintain a proper hairdo and trim before appearing on screen.
A meeting area was outfitted with magenta chairs and a white table against decidedly clashing mint green walls, the few dashes of bright color in a vast sea of beige and forest green tones intended to calm the anxious minds of the entombed.
In another room, once-cutting-edge communication and encryption machines stood ready to transmit orders and messages to military units and friendly governments.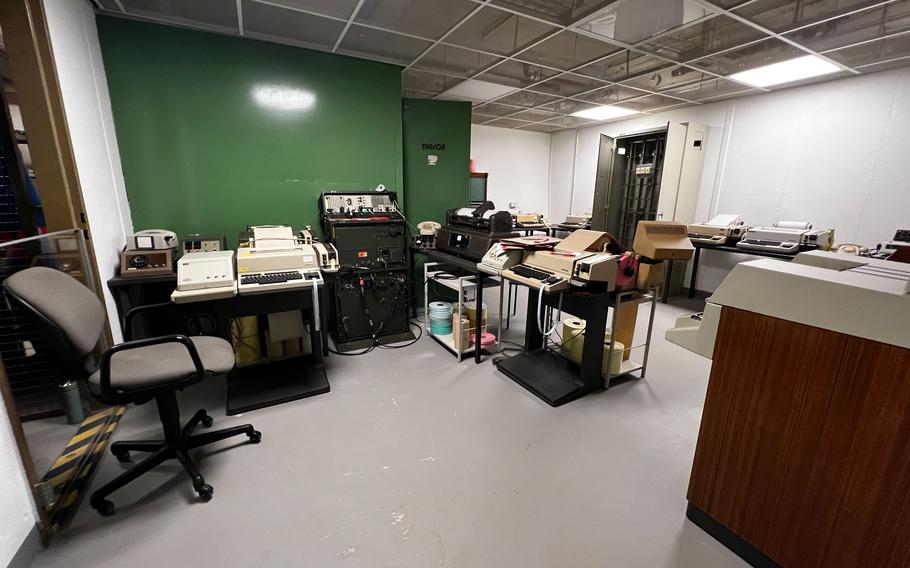 The upstairs consisted mostly of 936 military-style bunk rooms and bathrooms. Only the president and chancellor had private rooms. Notably, there was no planned space for families.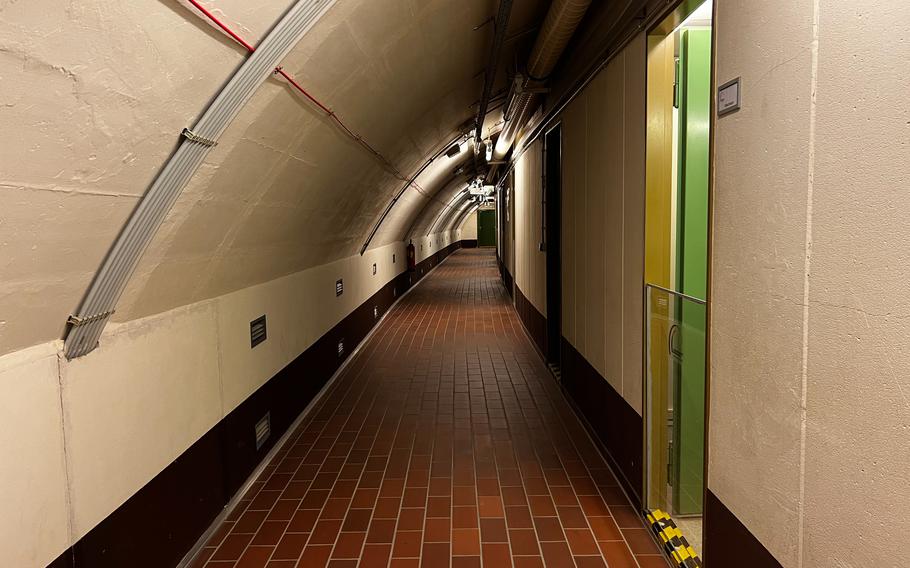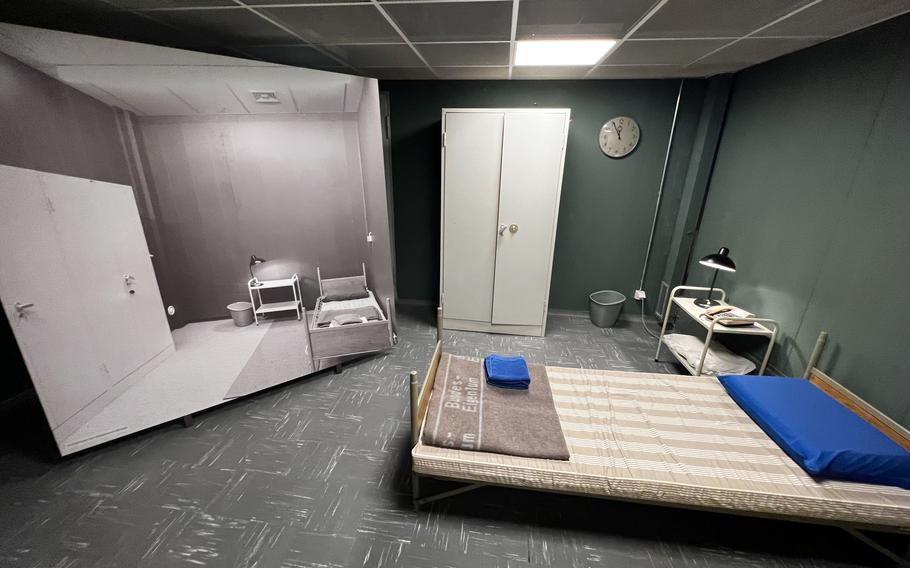 Downstairs, the amenities included offices, medical facilities and multipurpose rooms.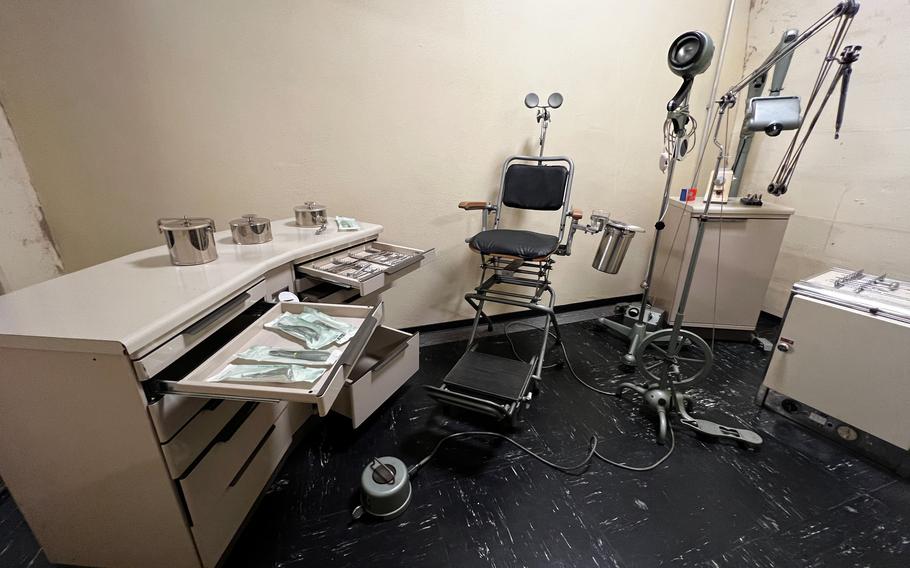 From the control room, crew members managed gate access, as well as a aquifer water and a filtered air supply. Kitchens and store rooms holding provisions and thousands of meal-ration kits would sustain as many as 3,000 people for up to 30 days. When asked what the plan was after day 30, our guide said one would just hope for the best.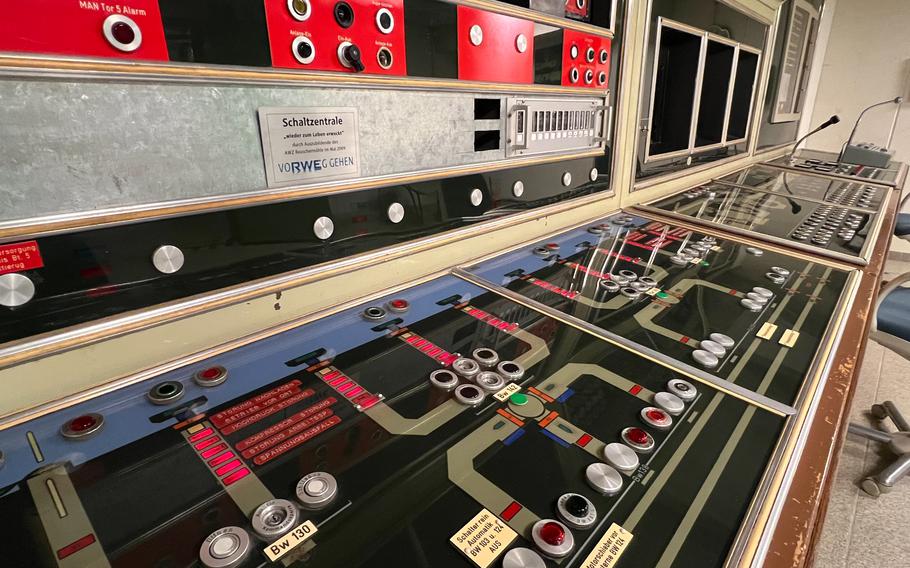 After the collapse of the Eastern Bloc, the $14 million cost of annual upkeep and the development of more powerful bombs made the bunker obsolete.
Most of the sprawling system was demolished down to its railroad tunnel origins or allowed to be flooded by groundwater.
Our tour ended at a towering metal gate that separated the museum space from the once-again bare and empty railway tunnel nearly 120 feet underground.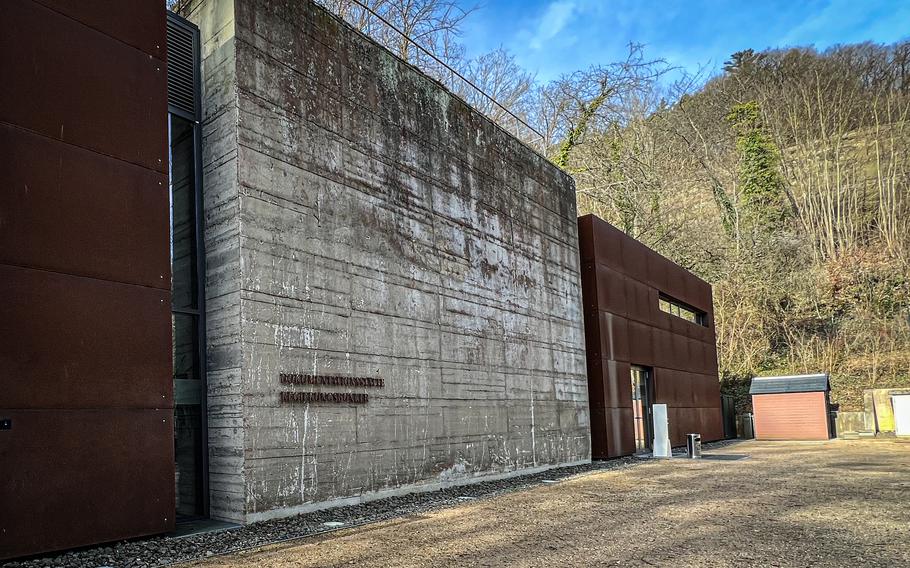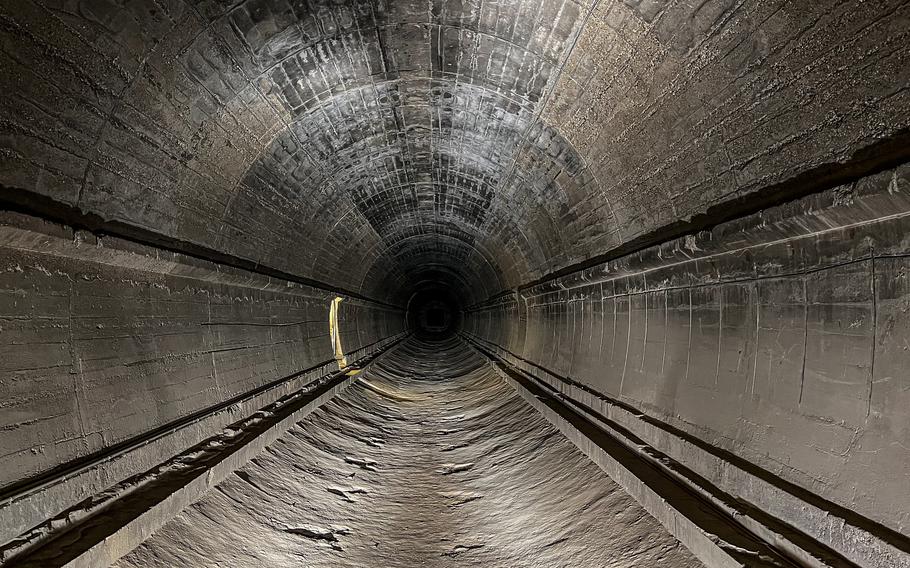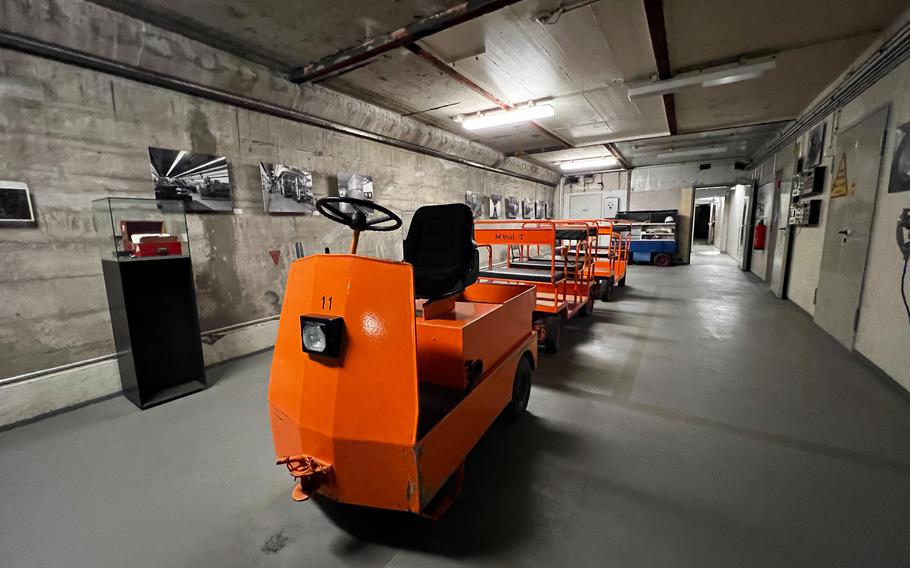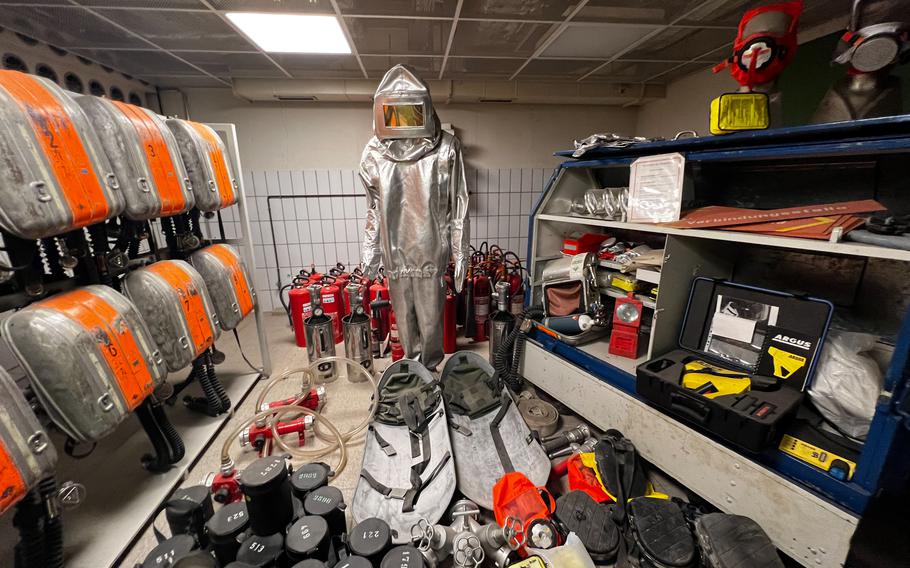 On the QT
Address: Am Silberberg 0, Bad Neuenahr-Ahrweiler, Germany
Getting there: From Kaiserslautern, follow the A63 and the A61 north. At Bad Neuenahr-Ahrweiler, take the exit to the A573. Take the exit to the B267 toward Altenahr and follow signs to the museum. The site offers free parking for 65 cars, but spots fill quickly during the summer tourist season. By train, the nearest stops are Ahrweiler Markt and Walporzheim. The closest bus stop is located at the Roemervilla Museum. From there, it is an 800-yard uphill walk to the bunker site.
Hours: Starting in April, tours for individual visitors take place on Wednesdays, Saturdays, Sundays and public holidays from 10 a.m. to 4:30 p.m.
Costs: 12 euros for adults, five euros for children ages 8 through 13 and 7 euros for students 13-16 years of age.
Food: The small museum cafe will reopen in the summer.
Information: Online: regbu.de; group visitors are asked to register their guided tour with the Ahr Valley tourist office by phone at 0264-191-7175 or email at regierungsbunker@alt-ahrweiler.de. Signage and daily tours are in German, but an English-language tour can be scheduled for 30 euros per group, in addition to the ticket prices.
---
---
---
---