Museum Wiesbaden dons a bit of sparkle with a mesmerizing mineral exhibit
By
Stars and Stripes
February 10, 2022
---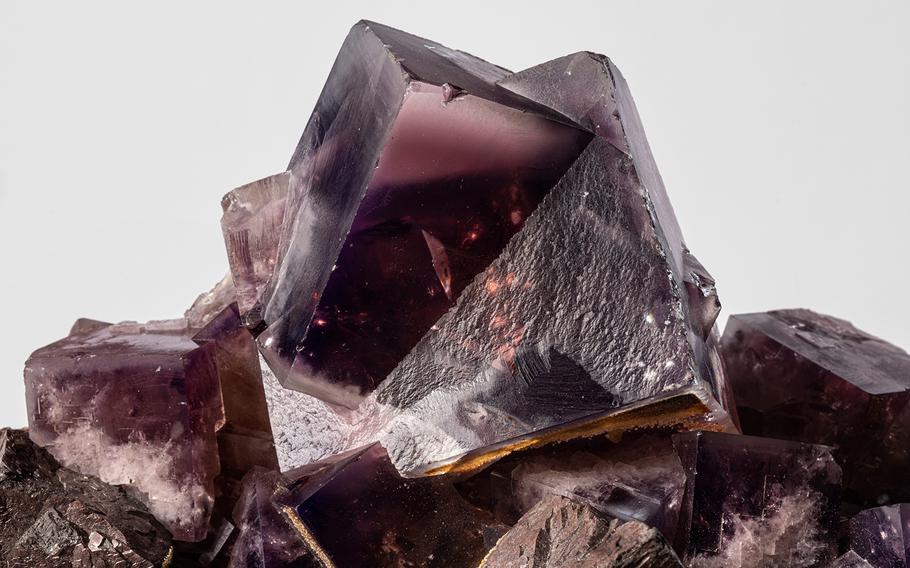 Germany isn't exactly the most colorful place in February, unless you count shades of gray.
It's a good time of the year to add a little sparkle to life in the way of gems, minerals and crystals. They're on display and, in many cases, available to touch at Museum Wiesbaden.
The temporary exhibit of "Fritz Geller-Grimm's Crystals: From Diamond to Gypsum" ranges from the stunning to the kid-friendly, which is impressive. A 3D exhibit even allows people to experience walking through the caves where some of the geological wonders on display can be found.
There are a number of exhibits that I really enjoyed, the first being a stunning piece of petrified wood that I initially thought was quartz. It was dark on the outside with blue and white rings in the center.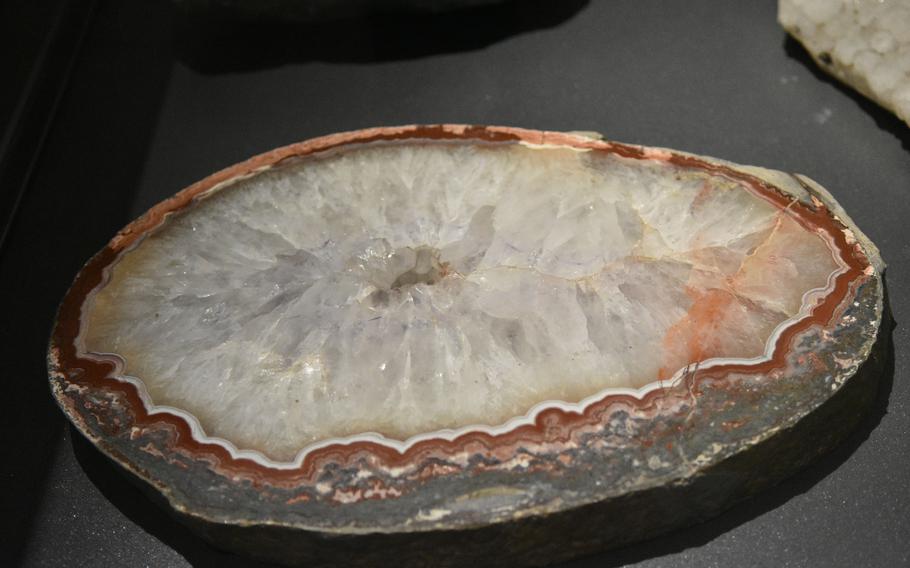 Another piece that caught my attention was a bone-white piece of coral. It was eerily beautiful, with what looked like skeletal figures extending out like a hand trying to grab something. Yet another was a high geode rock, whose plain exterior hid some mesmerizing deep purple crystals inside.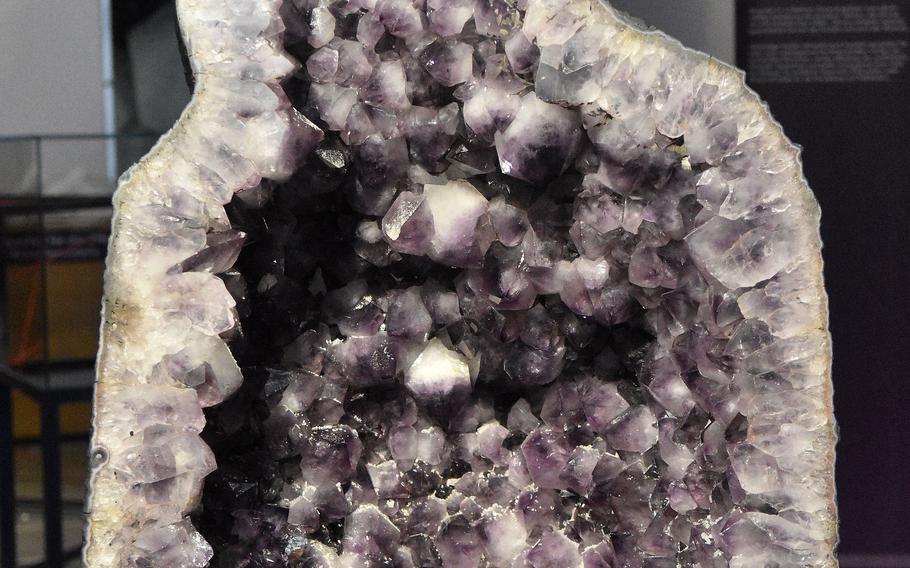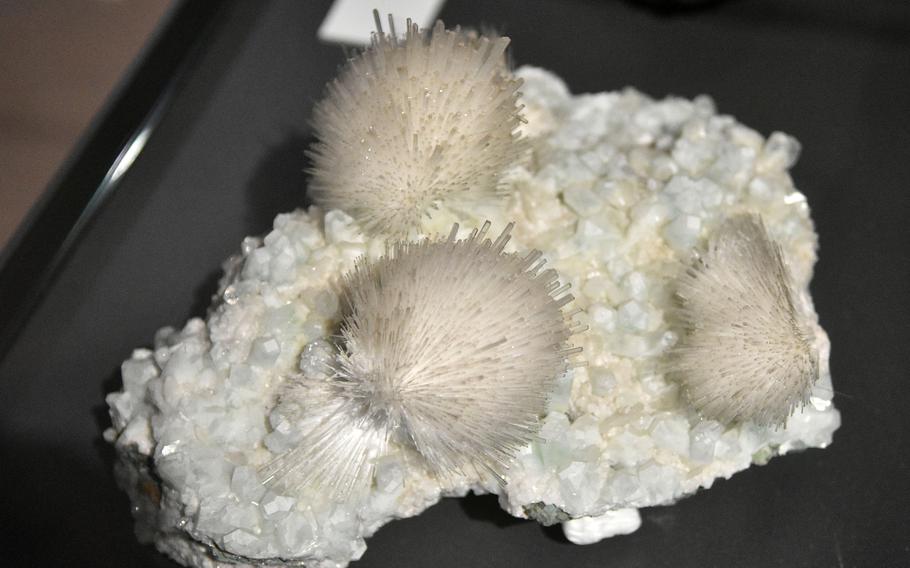 As much as there is for the adults to look at, kids have it best here. They can go on a treasure hunt to find gems hidden among the pebbles and take something home as a souvenir. Did I say kids? Actually, this is one some adults couldn't resist.
There is also a game-playing table for building mock crystals and other amusements. Another table allows patrons to explore the properties of minerals, such as hardness, gloss, line color, magnetic reaction and electrical conductivity.
It would be easy to spend a lot of time at this exhibition, but there are normally two or three more, along with the museum's permanent pieces.
That includes sculptures, a fine collection of paintings from the 19th and 20th centuries in particular, and a natural history component that make for a good family outing.
Because of the downtown location, there is no free parking, but there are many spots within a couple of hundred meters of the museum.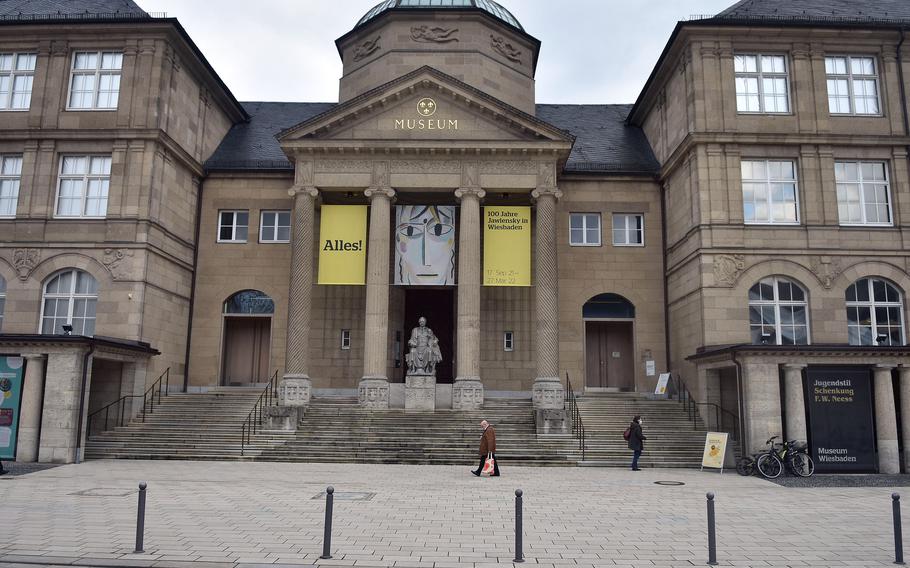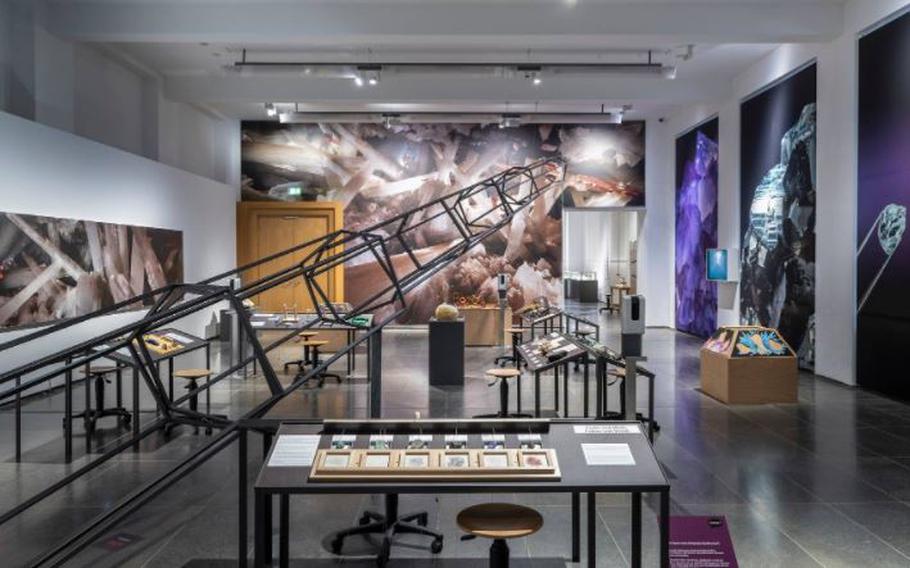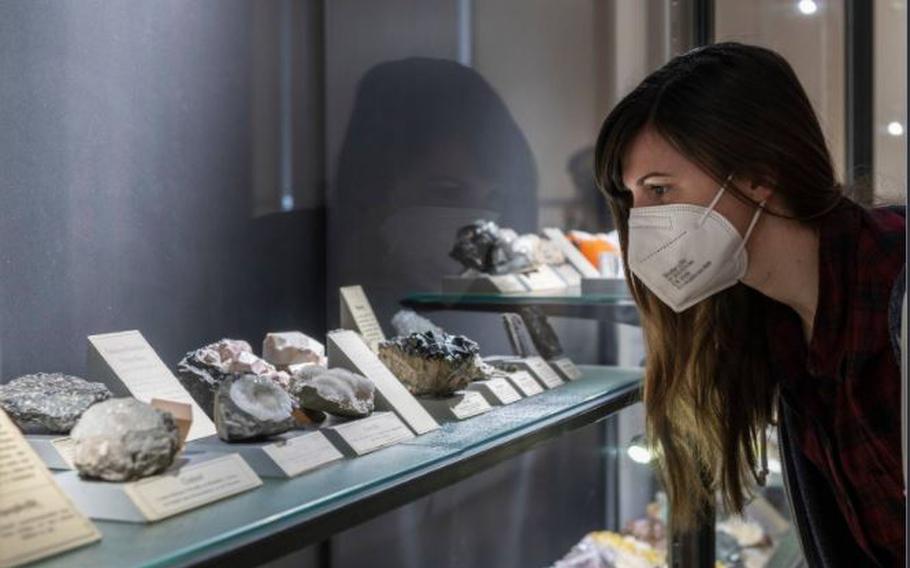 Museum Wiesbaden
Address: Friedrich-Ebert-Allee 2, Wiesbaden, Germany
Cost: Six euros for the permanent collection, 10 euros for all collections; 18 and under get free admission. Also free for adults on the first Saturday of each month. Tickets and appointment times available online at tickets.museum-wiesbaden.de.
Hours: Saturday and Sunday, 10 a.m.-6 p.m.; Tuesday, 10 a.m.-6 p.m.; Wednesday, 10 a.m.-5 p.m.; Thursday, 10 a.m.-8 p.m.; Friday, 10 a.m.-5 p.m. Closed Mondays. Check the website for any changes.
Information: Online: museum-wiesbaden.de or by phone at 0611 335 2250.
---
---
---
---