Stunningly decorated Dresden dairy products store is a feast for the eyes
by
J.P. Lawrence
Stars and Stripes
January 13, 2022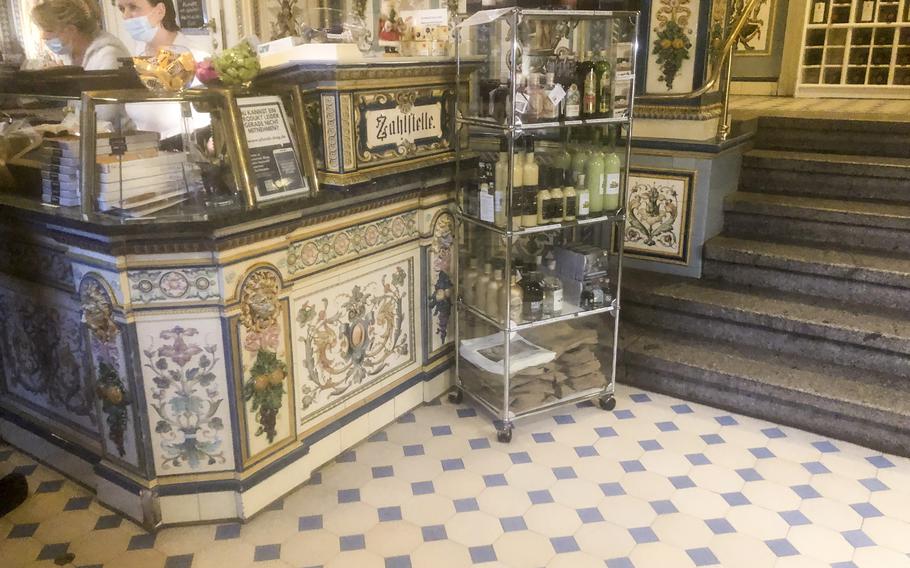 Driving through Dresden on a gray winter's day had me feeling grim.
But when I visited "the world's most beautiful dairy shop," things brightened up.
The Pfunds Molkerei is like an ornate palace that happens to sell cheese, among other things. Its walls are covered with hand-painted porcelain tiles in floral accents and golden moldings, emblazoned with images of angels, mythical beasts and cows. Chandeliers hang above the cheese counter.
Pfunds provided the real-life setting for the whimsical pastry shop in director Wes Anderson's 2014 movie "The Grand Budapest Hotel."
Tourists, of whom there are thousands in normal years, wander around the shop, partly to buy fancy cheeses and bottles of wine but mostly to view the decor, whose beauty has become famous.
That the cheese shop still exists is a miracle. Built in 1892 by the Pfund brothers, it survived the American and British firebombing during World War II that killed approximately 25,000 people.
The attack destroyed the city's famously beautiful architecture, which was replaced by Soviet block housing: imposing, impersonal and so very, very square.
Some 35 other cheese shops owned by the Pfund brothers were destroyed during the firebombing, according to a history posted on the company's website.
Local cheeses, chocolates and wines are for sale. Shoppers can also buy gift baskets with soaps and jams as well as touristy items, such as mugs and hand-painted tiles like the ones on the walls.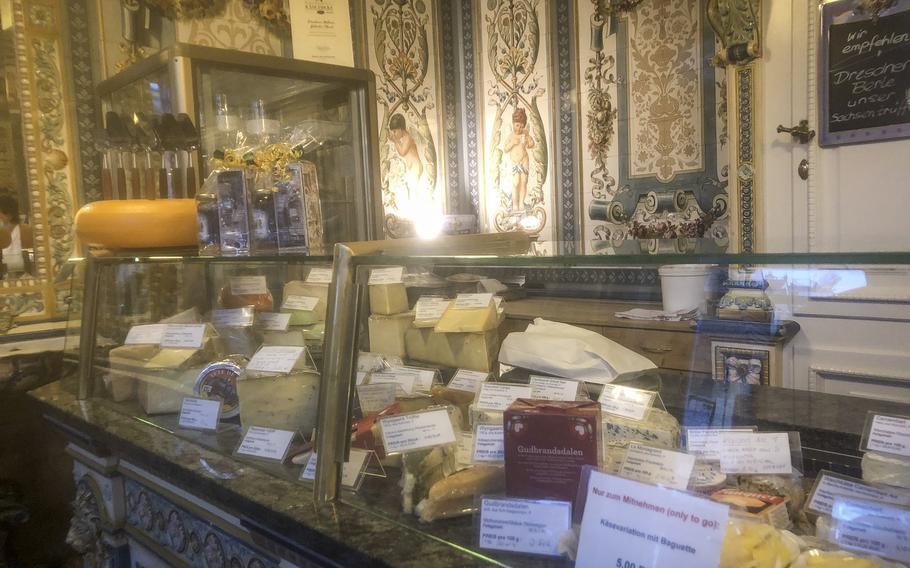 In one corner by the window, a ceramic cow, hand-painted in garlands of green leaves and orange flowers, bellows for eternity, frozen in mid-moo. It goes for 18.90 euros.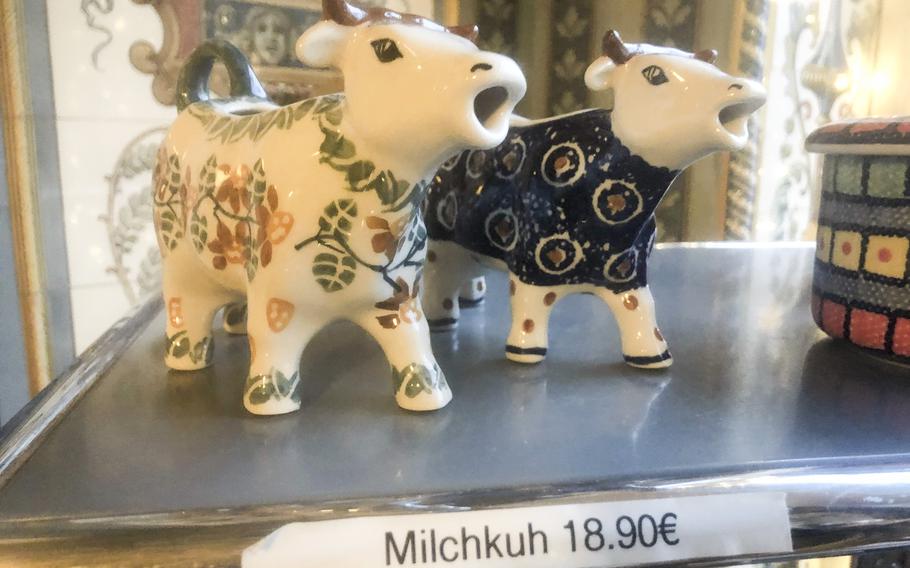 The shop's kitsch is juxtaposed with its aesthetics of regal luxury, and also with the fact that people there are buying cheese, a food whose most notable fans include mice.
The shop, formally known as Dresdner Molkerei Gebrueder Pfund, is near Dresden's city center, a morning's drive away from Grafenwoehr Training Area.
Many years before, I had read about the destruction of Dresden by the "good guys" in World War II, as told in Kurt Vonnegut's book "Slaughterhouse-Five." After my visit, the destruction no longer seemed so abstract.
Dresden rebuilt, though, and preserved what survived. The milk shop was restored decades later, after the reunification of Germany.
As I left Pfunds Molkerei, I noticed that even the paper bag that came with my purchase had elaborate Baroque art.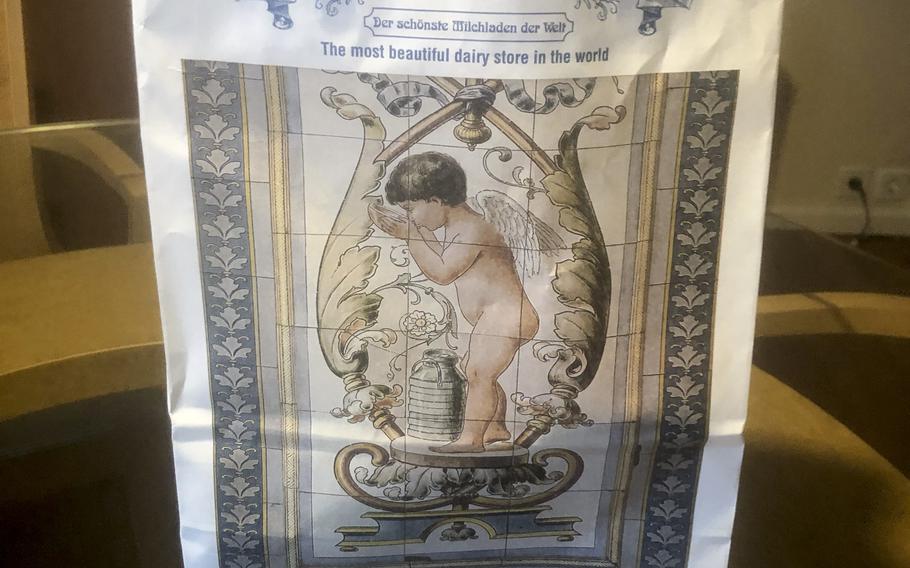 That realization added to my appreciation for those who try to make their small part of the world — even a dairy products shop — a bit more beautiful.
Address: Bautznerstrasse 79, Dresden, Germany. Public parking available at two nearby lots and one garage. Accessible by tram from the city center via the Plusnitzerstrasse stop.
Hours: Monday through Saturday, 10 a.m.-4 p.m.; Sundays and holidays, 10 a.m.-3 p.m. Check the website for disruptions stemming from COVID-19.
Cost: Admission is free. Items for sale range from 2 euros to 40 euros.
Contact info: Phone, +49 (0)351 80 80 80; website in English, pfunds.de/en
---
---
---
---