Drop in to Sorrento to experience Italy's good life
by
Alison Bath
Stars and Stripes
December 23, 2021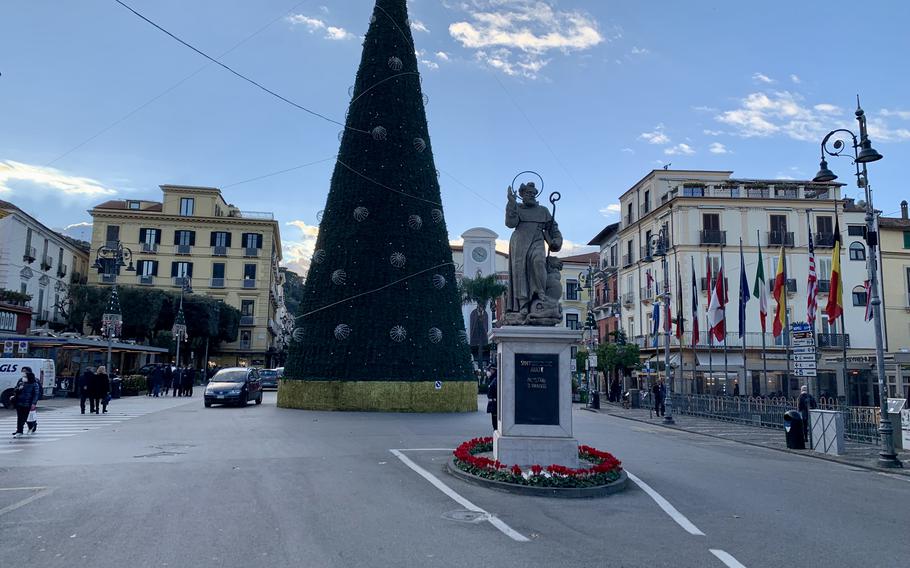 If you're looking for a getaway full of high-energy pursuits or a laundry list of sightseeing, Sorrento probably isn't for you.
Yes, you can easily sunbathe on the beaches of Capri or Positano, take a day trip to Pompeii or hike along the Amalfi Coast, all by way of Sorrento.
But that's not what the quaint Italian town of about 16,000 situated on the craggy cliffs of the Sorrento Peninsula does best. Sorrento is a chance to take a breath.
It's in Sorrento that you can enjoy a dramatic sunset view of the Gulf of Naples while sipping limoncello, dive into some of Italy's best seafood and spend an afternoon leisurely shopping or walking the charming streets of its historic district or seaside village.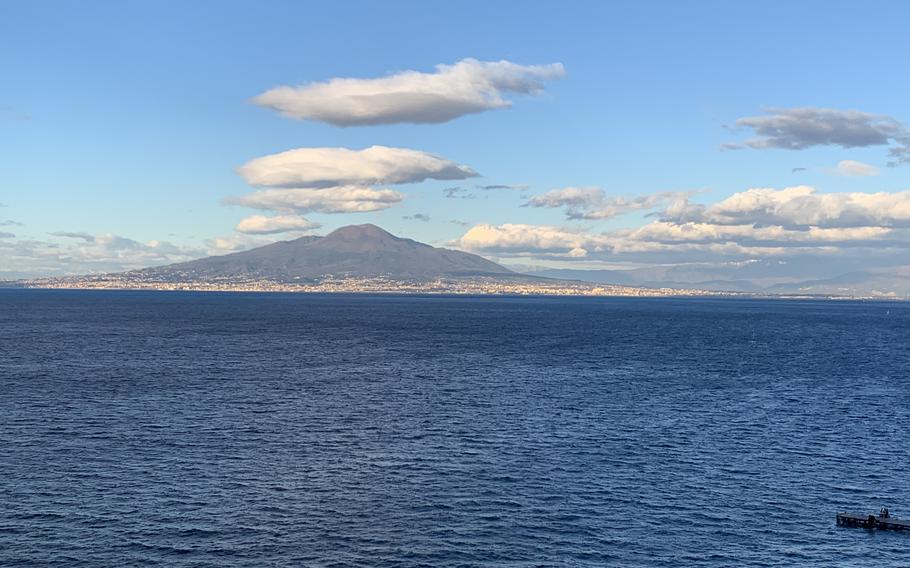 About 30 miles from Naples, Sorrento is easy to reach by car, ferry or train.
If you arrive by train, it's a short walk to the Piazza Tasso, named for the 16th-century Italian poet Torquato Tasso, who was born in Sorrento. At this bustling central square, you'll find busy cafes and, during December, the town's Christmas tree.
The Y-shaped intersection also offers two pathways by which to explore.
To the left, Corso Italia offers a selection of bars, cafes and chain store shopping as it skirts Sorrento's historic district. It's also along this street you'll find Parco di Villa Fiorentino, with its gardens and children's play area.
After you've taken in the crowds and, possibly, holiday decorations, do yourself a favor and step off the main drag onto one of the side streets to explore the narrow passageways where many residents make their homes.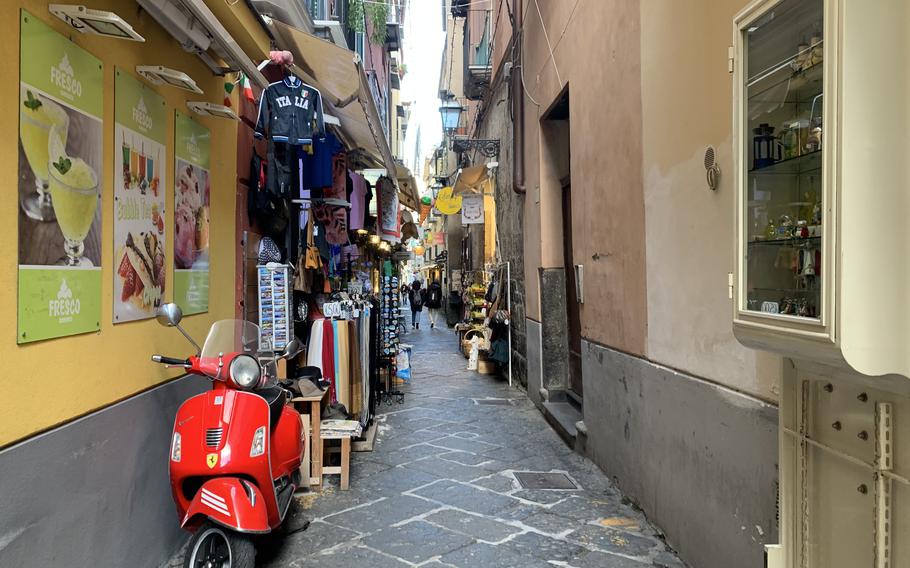 You'll find shops offering typical tourist trophies of refrigerator magnets, lemon-flavored candies and limoncello, but there's also restaurants, clothing boutiques, art galleries and shops offering ceramics and other locally made artisanal goods.
If you want a traditional Italian garden lunch, try O'Parrucchiano La Favorita, where attentive, English-speaking waiters expertly attend to your needs while serving regional dishes such as gnocchi alla Sorrentina.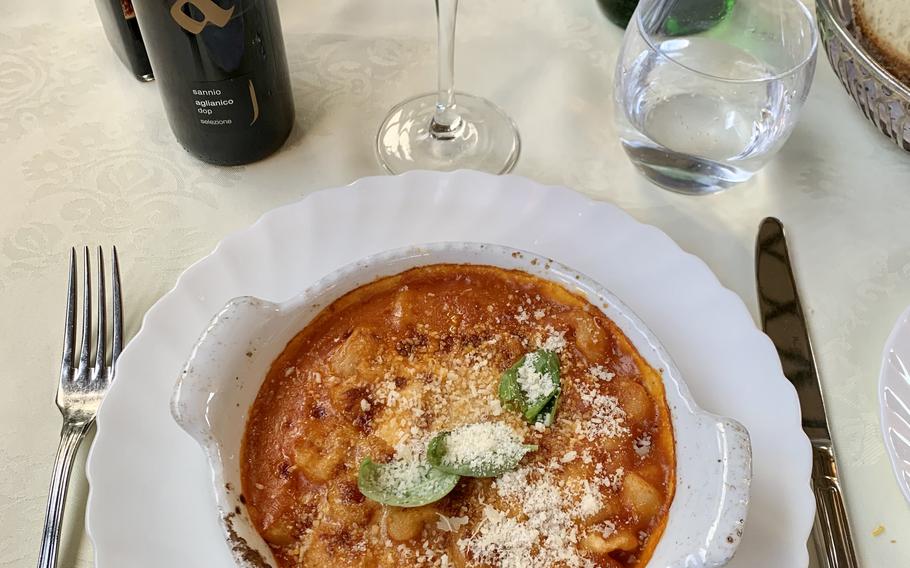 It can be pricey. Lunch for one with half a bottle of wine and dessert is about $45, but it's worth the experience.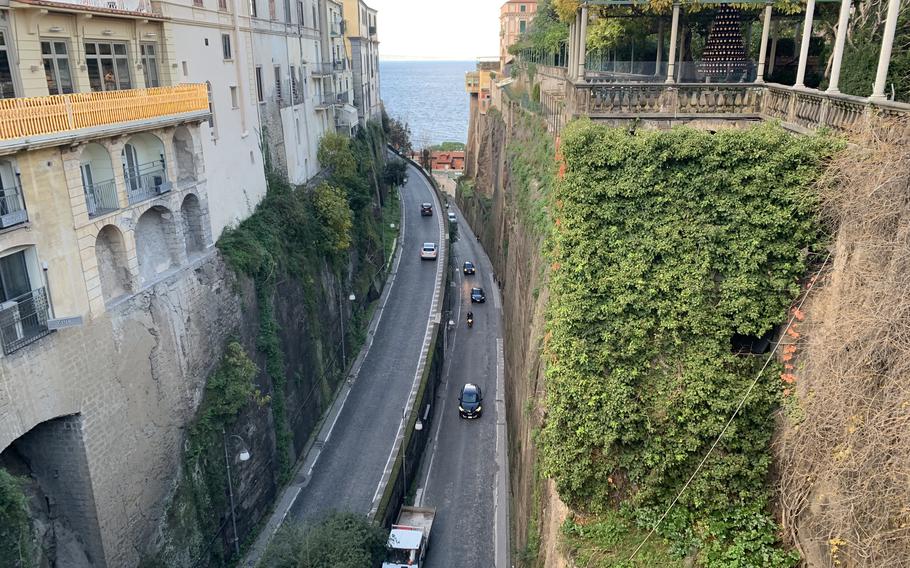 Back at Piazza Tasso, head to the right down Via Luigi de Maio. You'll travel past Piazza Sant'Antonino. Take a minute and step into the Basilica di Sant'Antonino to admire its frescoes before finding Villa Comunale di Sorrento.
These are the famed gardens that offer those spectacular views of the Gulf of Naples and Mount Vesuvius. During the crowded summer season, getting the perfect sunset selfie can be bit of a challenge, so continue down the street to Piazza della Vittoria, where the view is every bit as good but not as crowded.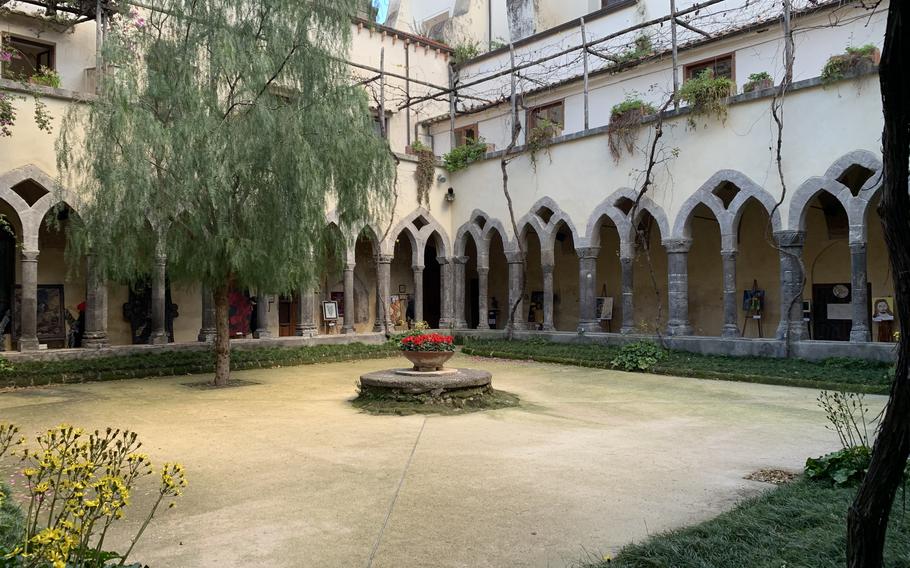 Before you go, pay a visit to Chiostro di San Francesco. The tranquil 14th-century monastery situated just before Villa Comunale is free and open to the public.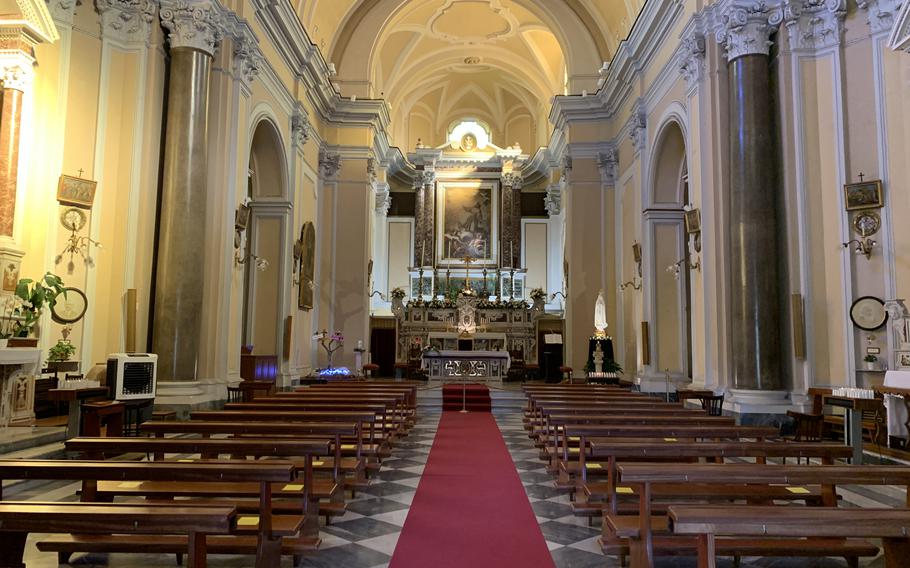 Other places to visit include Sorrento's Marina Grande and Marina Piccola, which feature pastel-colored buildings, shops, restaurants and a sandy beach.
Sorrento isn't a place to get an adrenaline rush, but it's the ideal location to experience la bella vita (the good life).
IF YOU GO
How to get there: From Naples, take the Circumvesuviana train departing Naples Central Station at Piazza Garibaldi. Tickets (about $9 round trip for a 75-minute ride) must be purchased at the station, but you can check timetables online at sorrentoinsider.com/en/naples-to-sorrento-train-schedule. Ferries also are available for about $15 one way (45-minute ride) at alilauro.it/en or navlib.it/en.
What to wear: Sunscreen, comfortable shoes and sunglasses. If you visit during the winter, a warm coat, and possibly a hat and a scarf are needed.
Food: Seafood is the way to go, with talented chefs offering fresh takes on traditional offerings such as octopus, sardines and shellfish. Limoncello is the must-have for sunset or after dinner.
Pro tip: Make reservations for cocktails at one of the many hotels with outdoor terraces that offer beautiful seaside views. It's worth the cost to enjoy an Italian aperitif.
Online: comune.sorrento.na.it
---
---
---
---