Through lens and time: German museum brings history of camera, cinema and TV to life    
by
Alexander W. Riedel
Stars and Stripes
December 9, 2021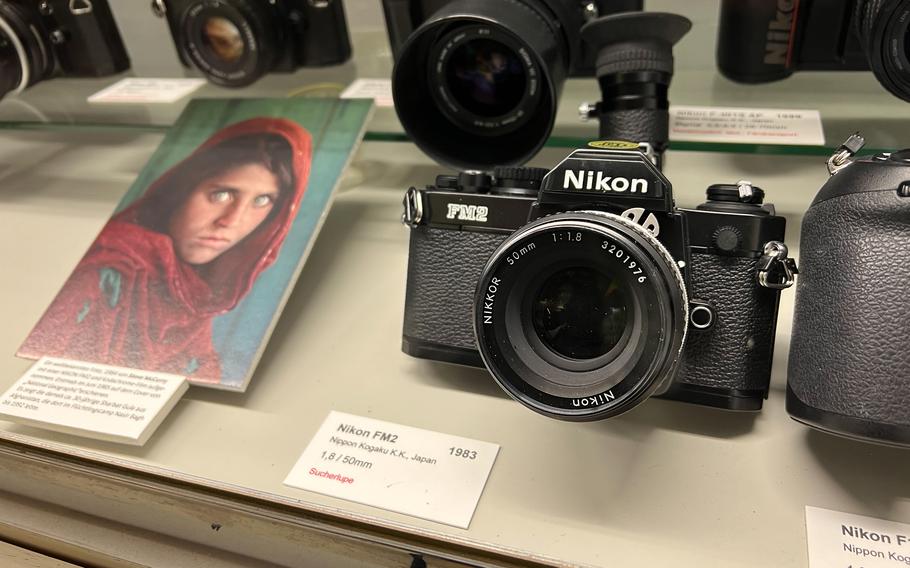 Today, cameras are ubiquitous. Many of us carry them in our pockets as standard built-in features of our smartphones. 
And for a huge swath of humanity, barely a day goes by without social media documentation of their lives in snapshots, selfies and video clips.
It can be easy to forget that not long ago, photography and especially moving images were marvels of technology and required painstaking work to produce.
A small museum near Kaiserslautern, Germany, offers visitors a look back at the development of technologies that allowed us to record memories large and small. 
Located right off the fittingly picturesque cobblestone streets of downtown Deidesheim, the 3F German Film and Photo Technology Museum is named after the three types of imagery it preserves: "foto, film und fernsehen," or photo, film and television. 
From the camera obscura to the latest digital point-and-shoot technology, a comprehensive history can be found spread over two floors totaling 400 square meters of exhibition space.
The museum is directly opposite the old Town Hall in the middle of historic Deidesheim. The metal sign of a camera operator shows the way to the museum, which is tucked away off the main street.
The 3F Museum opened in 1990 and began with the camera caches of two local collectors, Wolfgang Immel and Udo Zink. Both had amassed collections of more than 400 items each when they decided to share their enthusiasm for audio-visual equipment.
The museum found its current home in the rooms of what used to be a medieval charity hospital, which provides cavernous spaces for the technological time travel. 
The upper floor houses a chronology tracing camera development from the first photo ever taken, by Nicephore Niepce in 1824, to late-generation DSLRs.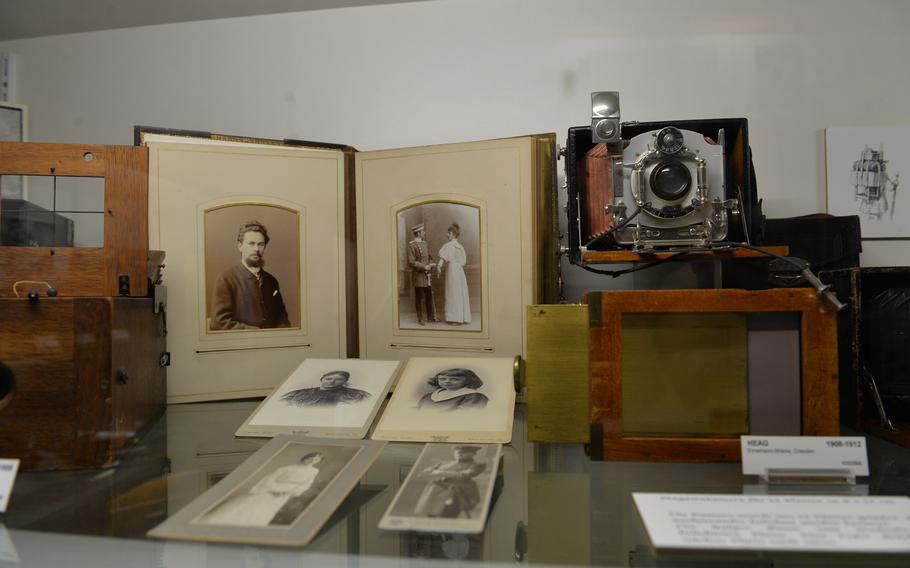 Props and accessories used in famous films accompany iconic photos recognized around the world and the tools that made them possible.
Downstairs, you travel forward in time to the entrance of film and television. Stations offer glimpses of the physical relationships behind the creation of an image, through optical glass, film and digital sensors and their transmission to print or the silver screen. 
The staffers at 3F regularly update exhibits, a true challenge amid today's fast-paced technological changes. The collection now holds more than 5,000 individual artifacts, large and small, according to the museum's curators.
While fascinating in its own right, the history of photography hits home for many of us at Stars and Stripes. Wherever they roam, our journalists carry a camera to support their reporting.
An interest in cameras and other audio-visual equipment can therefore be considered an occupational hazard, and I found myself browsing from shelf to shelf.
A few items especially caught my eye, including military curiosities such as a small pigeon-mounted camera used for experimental aerial reconnaissance, and a World War I machine-gun camera that enabled German air crews to record pilot training and aerial gunning practices in flight.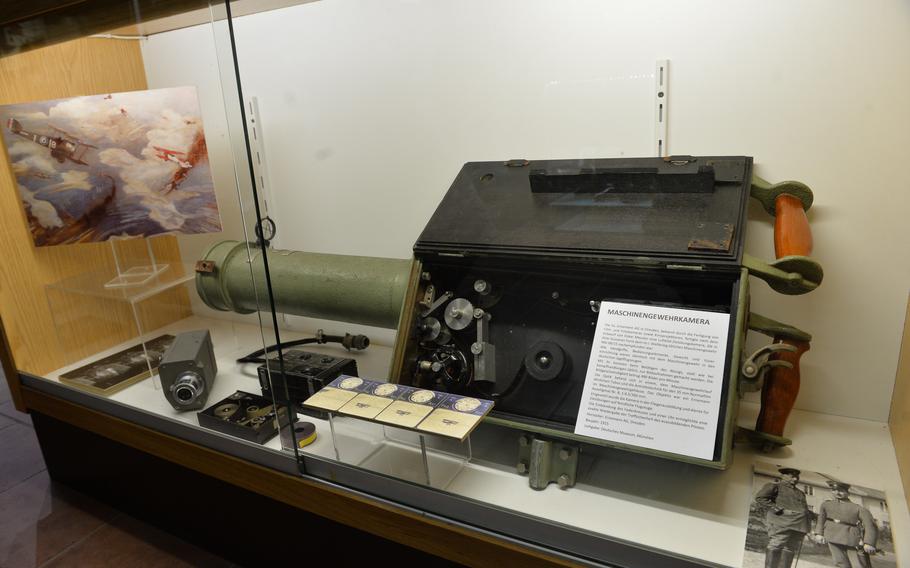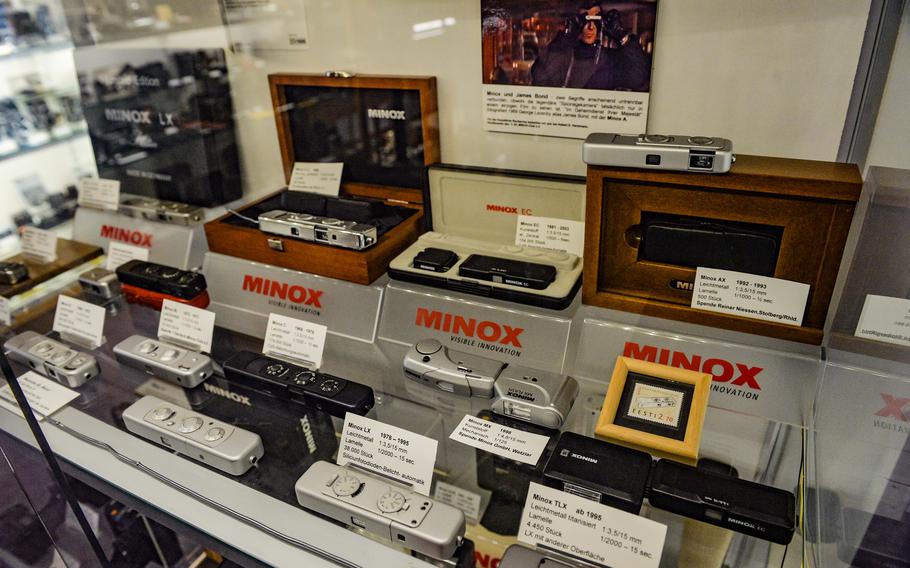 Also featured are artifacts of early moviemaking in the 1930s and '40s and a staggering amount of camera models.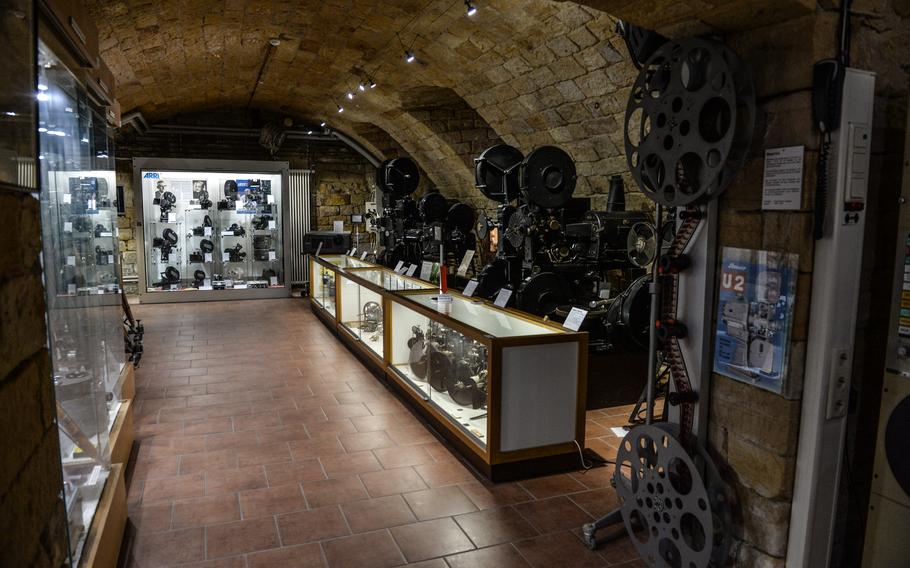 The famous German Leica is well-represented, from its early prototype to the Leica Ms, which recorded many well-known images in the hands of luminaries such as Henri Cartier-Bresson and war photographer Robert Capa. 
Easily recognizable pieces include the first iPhone, which sported a 2 megapixel camera, a surprisingly impressive option for a phone when it was released 14 years ago. 
Unfortunately, the museum's guided tours have become a casualty of the pandemic, but it plans to resume them as soon as public health guidance allows.
In the meantime, visitors are encouraged to experience the exhibits at their own pace.
While items are labeled exclusively in German, the exhibits are easy to follow and offer a rewarding trip back in time at one of Rheinland-Pfalz's least-publicized treasures.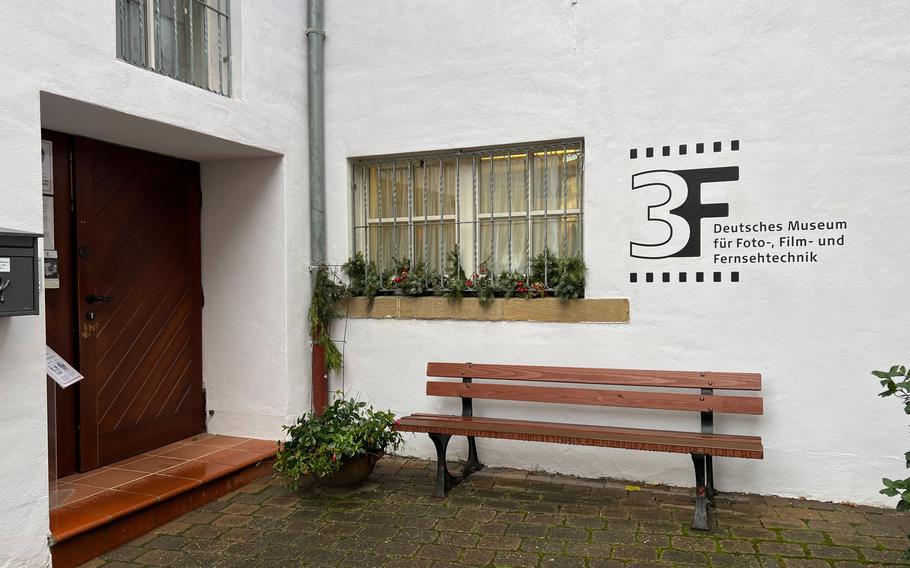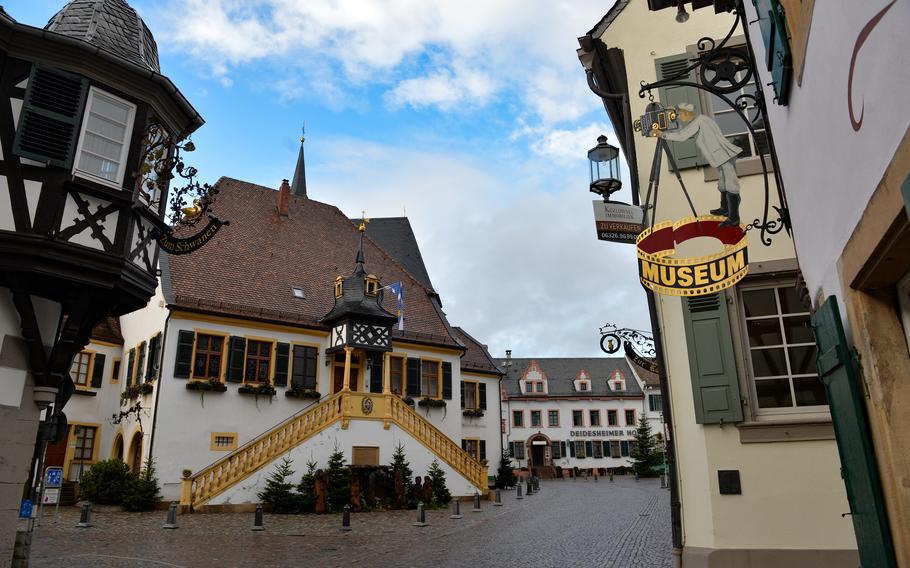 On the QT
Address: Weinstrasse 33, in downtown Deidesheim, Germany, about 40 minutes from Kaiserslautern.
Getting there: Parking spaces are limited in the historic old town core. The best option for drivers is the large parking lot at the train station. From there, the museum is a five-minute walk. Alternatively, the museum can be reached from Kaiserslautern via the S1 train and a transfer to regional train line RB48 in Neustadt-Bobig.
Hours: From 10 a.m.-4 p.m. on Thursdays. On Fridays, Saturdays and German holidays, from 2-6 p.m.; Sundays from 11 a.m.-6 p.m. Closed from Monday through Wednesday.
Costs: Admission is 4 euros. Children up to 17 years old and college students with ID get in free. 
Food: While there is no food service in the museum, Deidesheim's downtown offers various German and contemporary restaurants, including three Michelin-starred establishments.
Information: Online at 3f-museum.de. The museum does not offer English signage, but tours in English can be booked in advance as COVID-19 precautions allow. Call beforehand to get updated information on tours.
---
---
---
---