Grape escape: Visitors will find Stuttgart wine museum just vine
by
John Vandiver
Stars and Stripes
November 26, 2021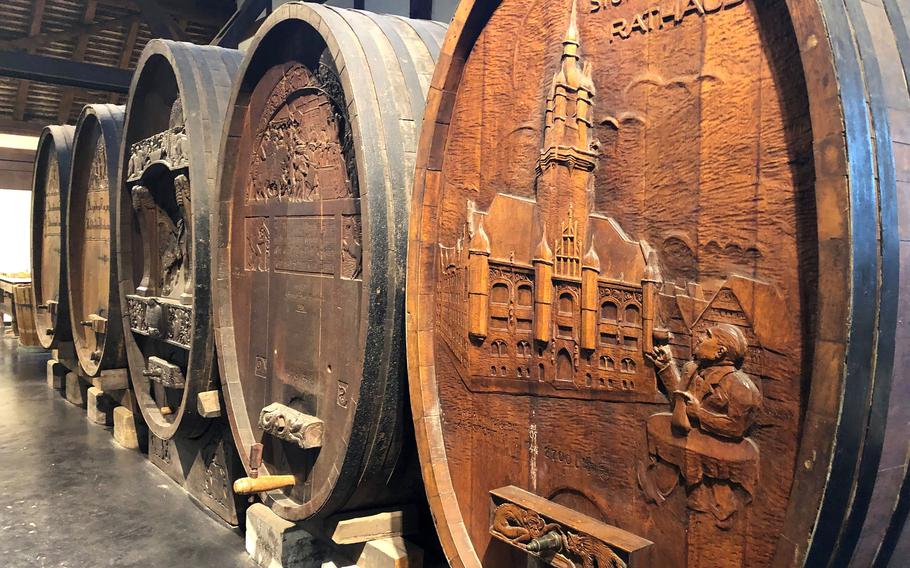 Statistics are hard to come by, but it seems unlikely that any big German city drinks more wine per person than Stuttgart.
In a country renowned for its beer, Stuttgart, with its own municipal winery and surrounded by vineyards, is all about the grape.
But if some outsiders turn up their noses at the local trollinger or lemberger wines consumed in the region — and not many other places — Stuttgarters can't seem to get enough of the stuff.
To better appreciate the overlooked history of winemaking in Stuttgart, the place to go is the museum dedicated to celebrating it. In nearby Uhlbach, which is at the heart of area grape-growing, the Stuttgart Museum of Viniculture puts you in touch with tradition.
The museum is quite small, and there isn't a ton to see. But for just 3 euros, it's worthwhile for wine buffs and can be navigated in under an hour.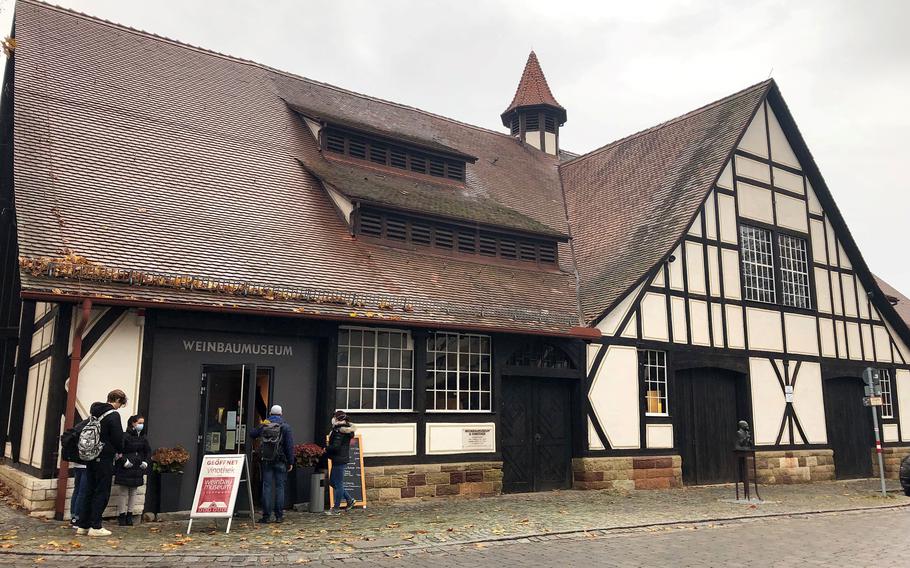 Luckily, there are English explanations at exhibits to provide details. Wooden winemaking tools of generations past, such as grape pressers, are among the items displayed.
There also are interesting informational tidbits. Apparently, some historians believe that wine production, and the profits that came from it, was a reason Stuttgart become a home for medieval royalty.
It was possibly even more of a reason than the wealth brought by horse breeding and the stud farms from which Stuttgart got its name, according to the museum. The winemaking tradition in Stuttgart is believed to go back some 2,000 years, thanks to the Romans.
Massive wine barrels from more than 100 years ago, including one with a carving of Stuttgart's old city hall, also are showcased. There are explanations about soils in the area and how they contribute to the character of various vintages and the unique aspects of local wine.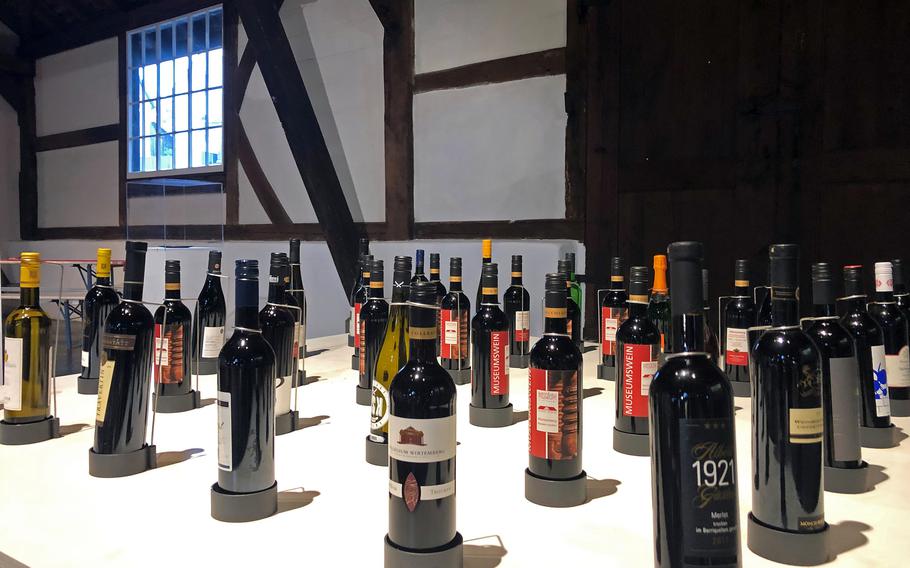 Best of all, visitors can sample local offerings at the wine cafe on site.
While I'm no expert, I would say that the wine that most comes to mind when thinking of Stuttgart is the red known as trollinger. It is Germany's fourth-most-planted red wine vine.
Virtually all trollinger production is in the state of Baden-Wuerttemberg, notes the Oxford Companion to Wine. Stuttgart is the state capital.
"An astonishing statistic when one considers that virtually all of the resultant pale red is drunk by Wuerttembergers," the book says.
It was all the more reason on my recent visit to the wine museum to try the maligned yet locally cherished trollinger. My review: light and easy to drink and not a thing wrong with it if appreciated on its own terms.
But while bottles of local wine can be purchased for takeaway, I decided to leave empty-handed.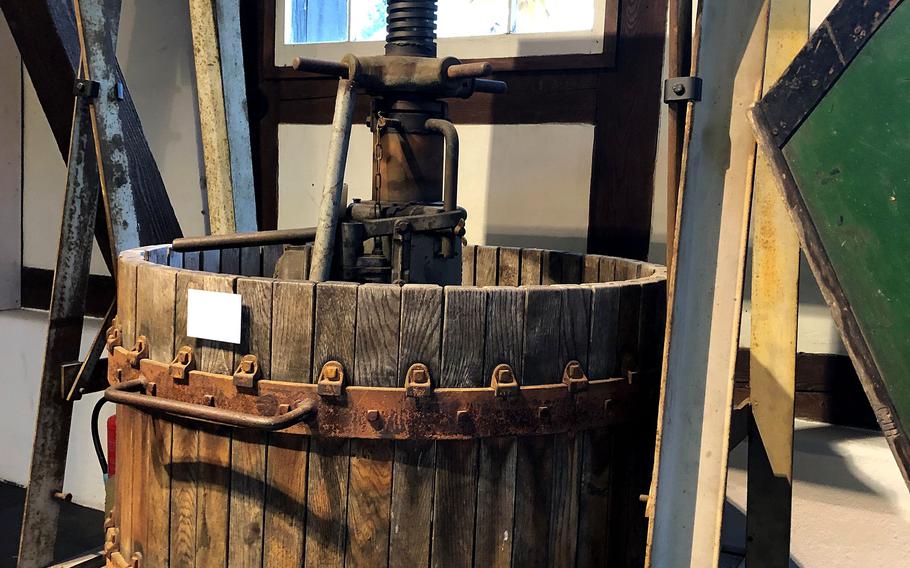 Address: 4 Uhlbacher Platz, Stuttgart
Hours: November to March, 2-6 p.m. on Friday and Saturday; Sunday, 11 am.-6 p.m. April to October, 11 a.m.-6 p.m. Thursday-Sunday.
Cost: Admission is 3 euros. The wines cost between 2.50 euros and 5 euros per glass.
Information: Phone: 0711-325718; Online: stuttgart-tourist.de/en/a-viniculture-museum-stuttgart
---
---
---
---