English farm goes beyond typical petting zoo experience
by
Kyle Alvarez
Stars and Stripes
November 11, 2021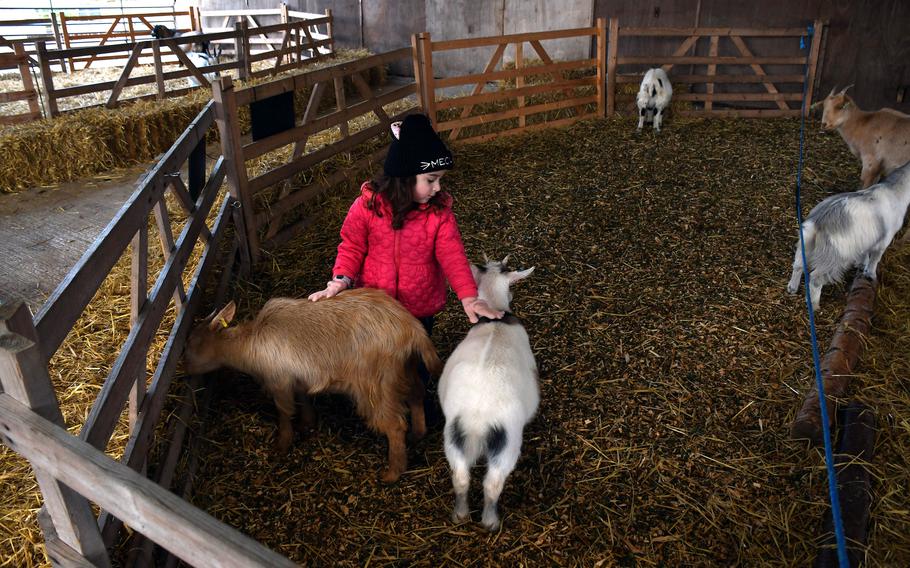 With the weather in England getting colder and the days shorter, my wife and I have been looking at daytime activities that our 3-year-old might enjoy.
Our search led us to a farm about 30 minutes from RAF Lakenheath with outdoor and indoor play areas.
Church Farm Rare Breeds Centre in Stow Bardolph, Downham Market, has a fascinating history. It was once a working dairy farm, and the owners have done a nice job keeping the original architecture throughout the animal enclosures.
Upon entering, we were welcomed by the smell of freshly baked breads and cakes wafting from the tea room. We made our way through the gift shop and entered the farm area, where pigs, sheep, goats and chickens live.
While visitors aren't allowed to feed the animals, they may enter most enclosures and pet them. My wife and daughter were particularly excited to play with a mother pig and her week-old piglets.
After we explored the animal enclosures, my daughter ran straight to the outdoor playground with its trampolines, seesaws, giant sand pit and pedal-tractor racecourse. From the play area, we could see draft horses and sheep grazing nearby.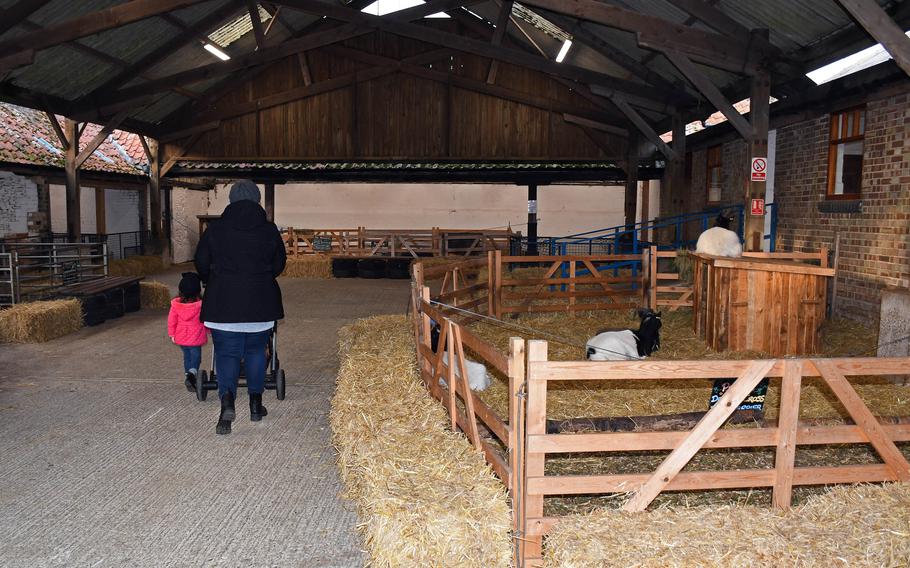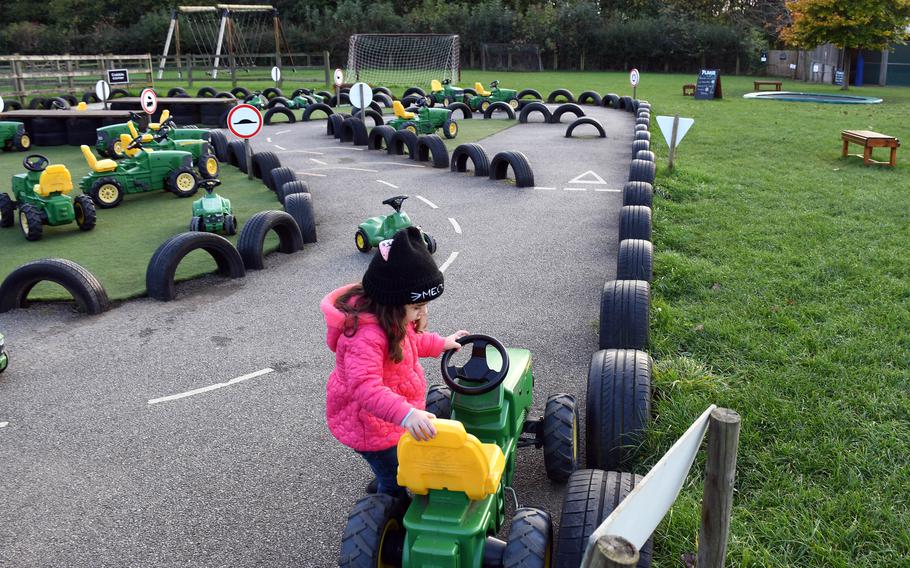 As the temperature started to drop, we went inside to the indoor treehouse play area, where dozens of children were playing while their moms enjoyed cake from the tea room.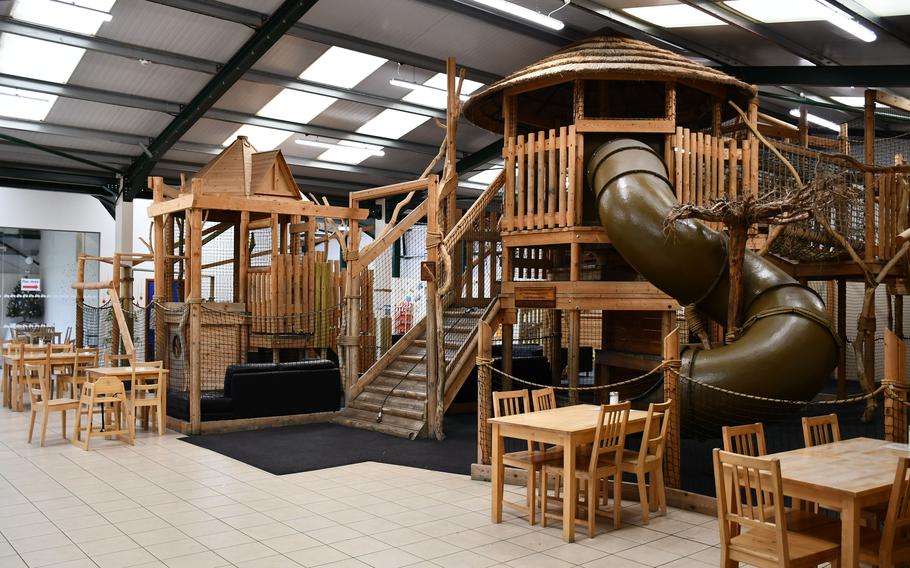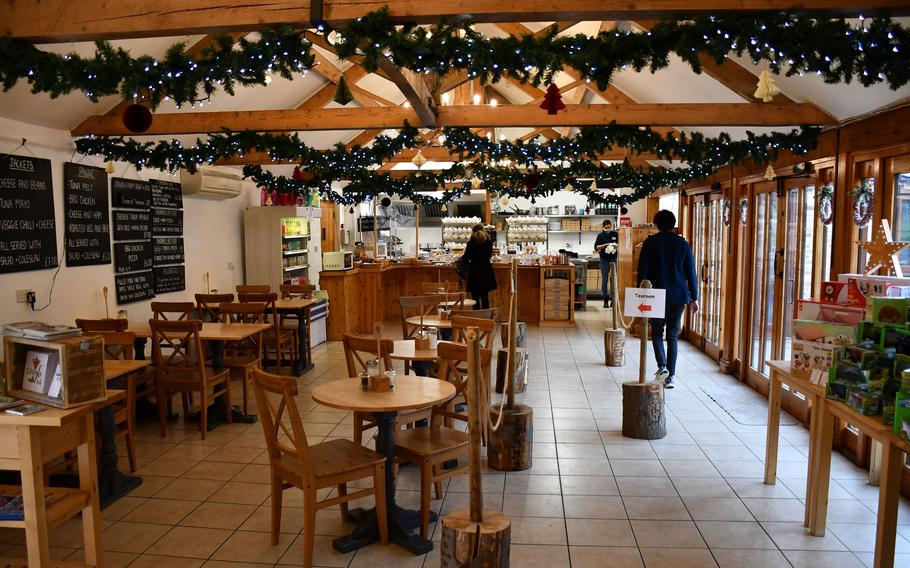 We followed suit, and my daughter had a great time exploring the "under 5" play area. My wife then showed up with delicious cakes and coffee, and we had a nice, quiet moment while watching our daughter go "shopping" in a play area with a grocery store theme.
Church Farm also offers other activities with animals besides petting them, including donkey and goat grooming.
We made it in time to watch the pig feedings. It was quite a spectacle seeing a 600-pound Tamworth pig jump up onto the gate of its enclosure when it saw the farm staff approaching with dinner.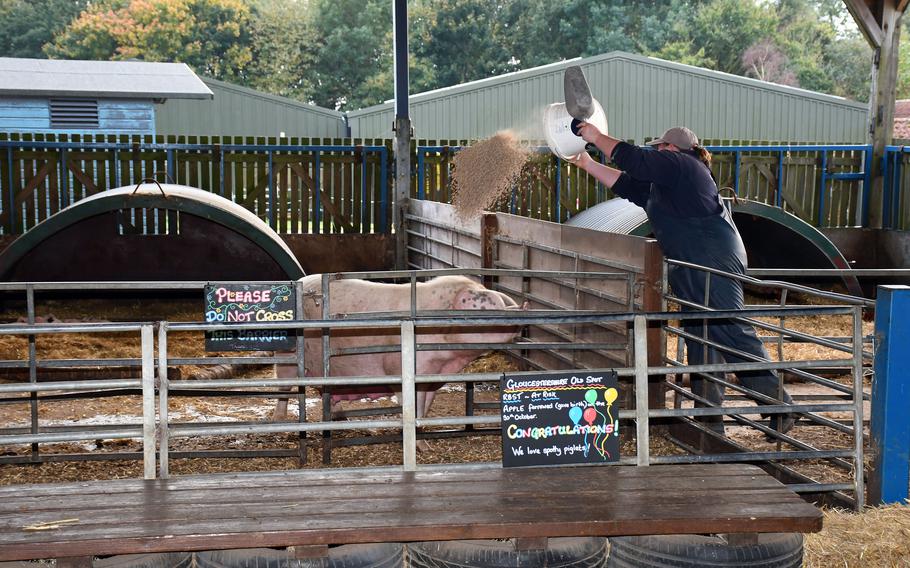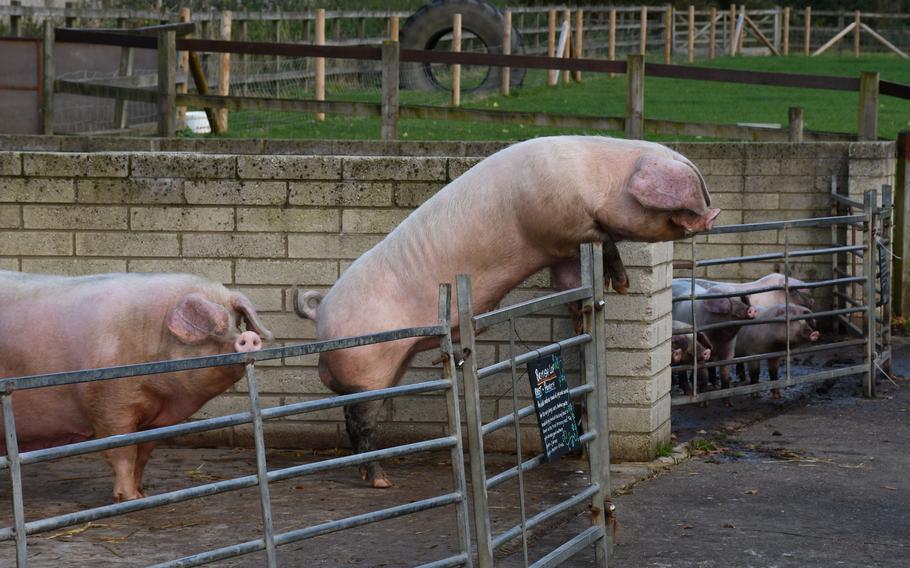 In addition, the farm has pig racing, tractor rides and nature walks on the property.
The price of admission provides access to everything on the farm, although a tractor ride costs an additional 1 pound.
The tea room serves lunch from 11:30 a.m. to 2:30 p.m., offering a selection of sandwiches, baked potatoes, salads and soups. Cakes, coffee and tea are available all day.
On the QT:
Address: Stow Bardolph, West Norfolk, PE34 3HT, England
Hours: Fall and winter season, Nov. 1-Feb. 9: Thursday-Sunday, 10 a.m.-5 p.m.; spring and summer season, Feb. 10-Oct. 30: open every day, 10 a.m.-5 p.m.
Admission: Adults, 8.10 pounds; children 2-16, 8 pounds; children age 1, 5 pounds; children under 1, free; adults 65 and over, 8 pounds.
Food and drink: Food items range from about 5 to 7 pounds. Children's menu items cost between 3 and 5 pounds. Coffee, tea and hot chocolate are from 1.50 to 3 pounds. Homemade pastries, cakes and cookies start at 1 pound and go to 2.50 pounds.
Information: +44 0 1366 382162; Online: www.facebook.com/ChurchFarm; www.churchfarmstowbardolph.co.uk/