Vogelburg's exotic birds retire in style
by
Erik Slavin
Stars and Stripes
October 14, 2021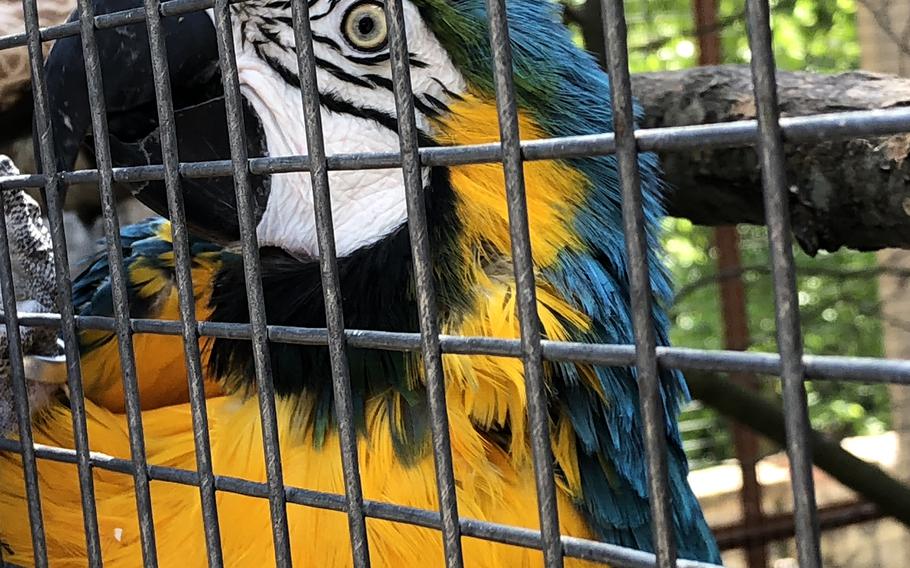 Much like German-speaking parrots everywhere, I envision spending my retirement in a castle atop a hill with a view of nearby forests and farms, where I eat at my whim from the hands of delighted strangers.
It's a leisurely existence at Vogelburg, an expansive refuge for exotic birds located in the hills of the Taunus Nature Park in Weilrod. The refuge even offers birds "a species-appropriate and varied animal life by finding mates and giving them the necessary freedom to live," according to its website. That's a better deal than most people get.
Unfortunately, exotic birds kept as pets don't often have it this good as they age — and some parrots can live for 80 years. They might be kept for decades in small cages, passing to different owners and developing behavioral disorders along the way.
For many of these birds, Vogelburg is both a refuge and a fresh start. For people, it's a colorful display at each turn of this mazelike complex built with tons of slate and stones from the nearby hills and mountains.
The cobblestone paths and enclosures give it the medieval feel of castle grounds, but with accents of modern life. Street signs hang on the sides of people-sized bird homes with arches, windows frames and other materials repurposed from demolished houses.
Most of the birds live in small groups. If one spots a human with a bag of seeds purchased at the park's vending machines, the others soon follow. The neighbors sometimes get jealous, leading to a variety of squawking and preening among the macaws of the Amazon, the cockatoos of Australia and the African jungle parrots, to name a few.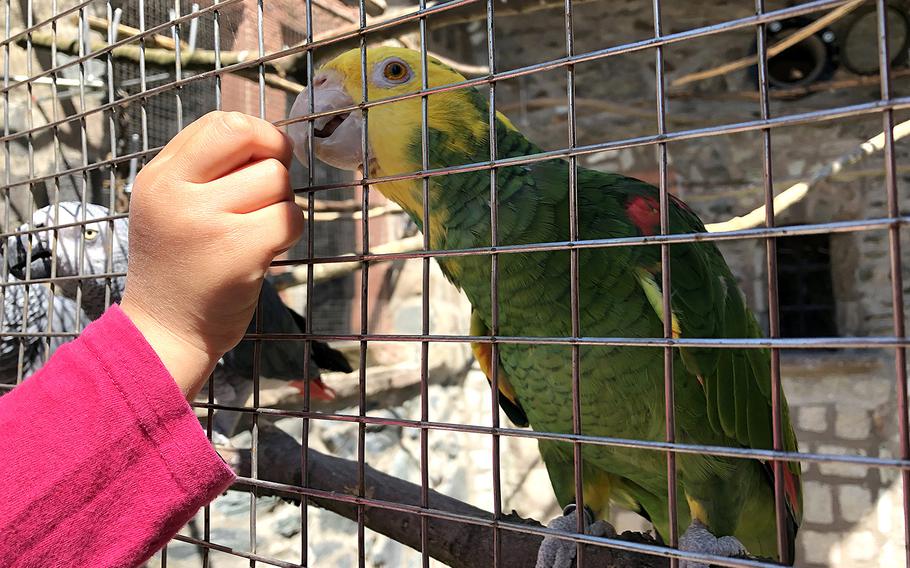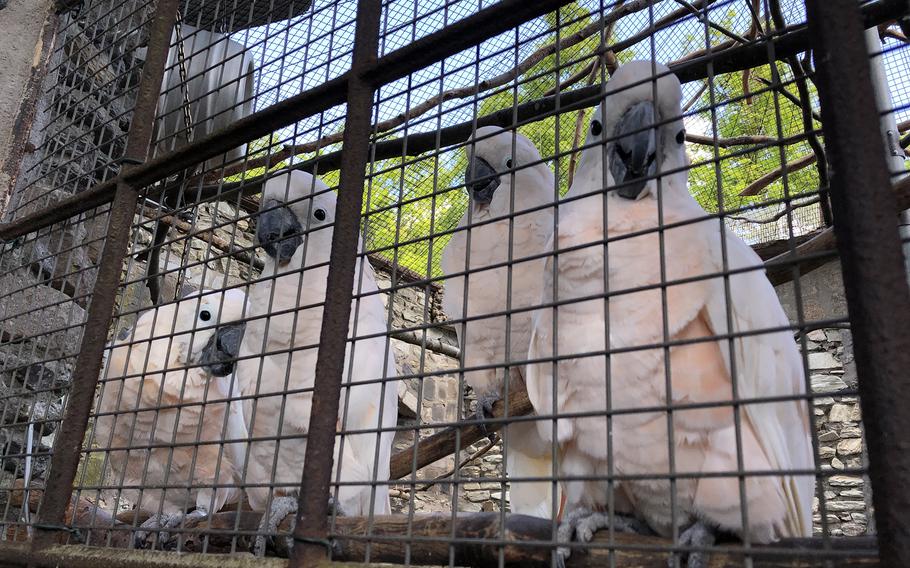 While most of the birds remain in their homes, there is an area where visitors can meet a few up close. I've held smaller birds before, but it's another experience entirely to have a large parrot on your arm.
When you're ready for a bird break, head to the restaurant.
The spiessbraten, pork shoulder and onions grilled on site over beechwood, is the signature dish and a great value.
The bratwurst and other sausages are handmade, as are the salads and desserts. Unless you have special dietary needs, don't bother packing a lunch.
A trip to Vogelburg can be paired on a short vacation with excursions through the Taunus park's many hiking trails or a paddling trip down the Lahn River.
But I was surprised, as someone who likes birds but isn't a fanatic about them, at just how much time I spent at Vogelburg. There's something to be said for a nice day out with good company who seem happy to be there, living out their golden years.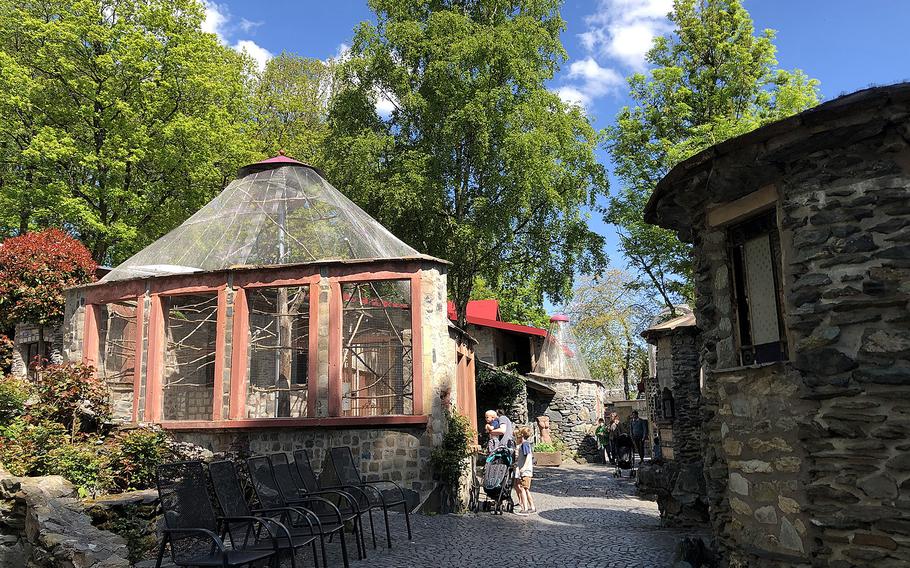 Vogelburg
Address: Vogelpark 1, 61276 Weilrod-Hasselbach
Hours: 10 a.m.-6 p.m. daily from March 15-Oct. 31; open same hours from Nov. 1-March 14 but only on Sundays and holidays.
Cost: 8 euros for a single adult ticket, 6 euros for children ages 2-14; discounts for groups of 20 or more are available.
Food: A good restaurant on site for people; for birds, they're allowed to be fed only the mix from the park's vending machines.
Information: Online: vogelburg.de; email: info@vogelburg.de; Phone: +49 6083-1040