Charming Wissembourg is an easy and enjoyable escape to France
by
Heather Benit
Stars and Stripes
October 7, 2021
While Wissembourg's history is steeped in German culture and influence, today the town is a charming French escape for Americans looking for an easy day trip from Kaiserslautern. 
Wissembourg was founded by monks, who built an abbey there in the seventh century. With its Lauter River canals, pots of red flowers and late medieval buildings, it's a delight to take in the scenery.
The town was the site of battles during the Franco-German wars and spent long periods as a German city before becoming French, then German again and, finally, French in 1944. 
Wissembourg is in the Alsace wine region and is about 90 minutes by train from Kaiserslautern's main station, with a transfer in Neustadt an der Weinstrasse. The train trip offers scenic views of vineyards and rolling hills.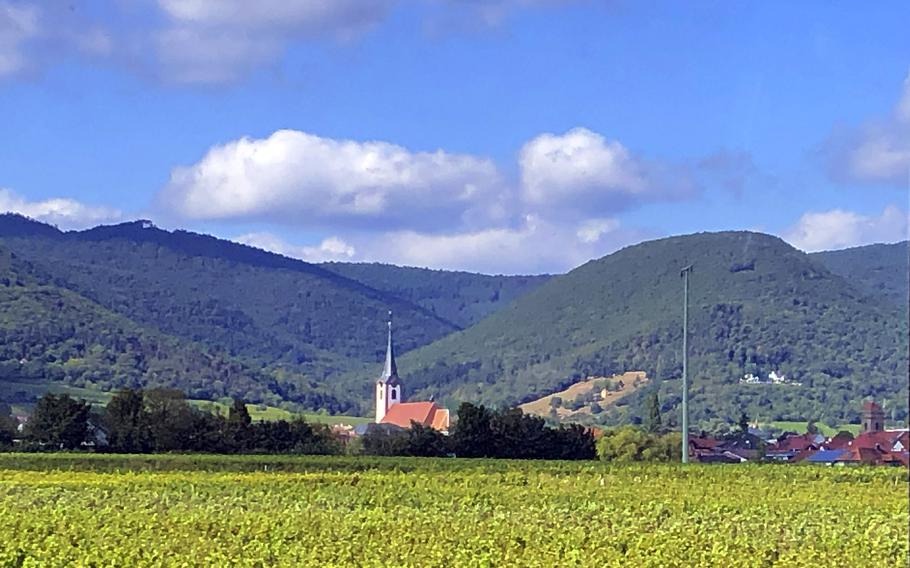 Wissembourg is quaint, with a population of about 8,000, and it's small enough to walk around in a single day.  The city is known for its heavenly bakeries, so exploring the city by foot is a good way to burn some calories before hitting up the sweets. 
Start with a slow walk from the train station to the city center. It's easy to navigate the half-mile route. The walk passes a pet-friendly park, a playground and a footbridge that crosses the Lauter River, which gives Kaiserslautern its name.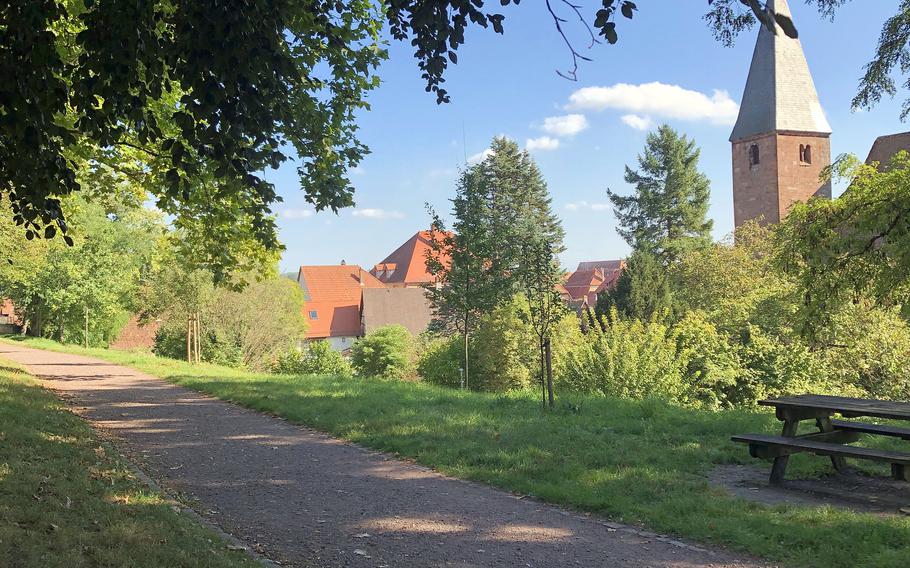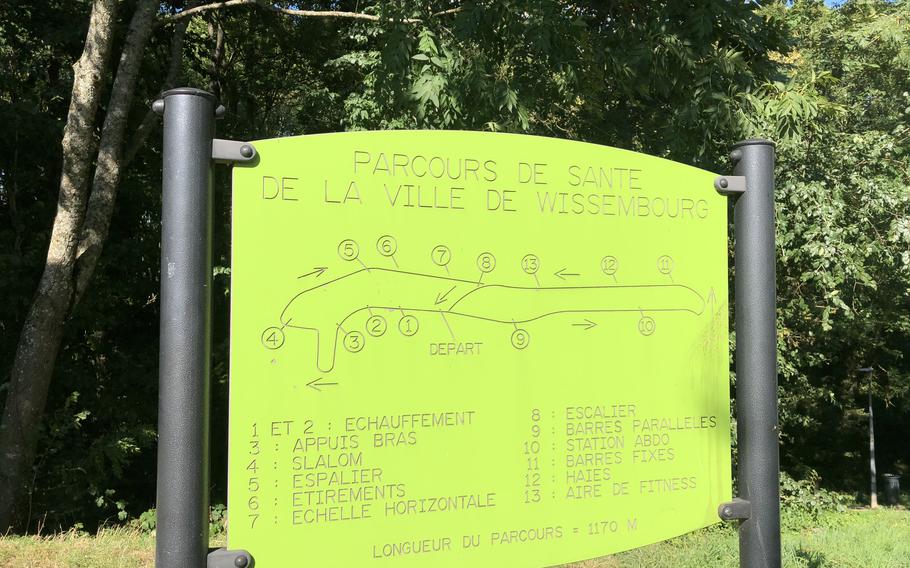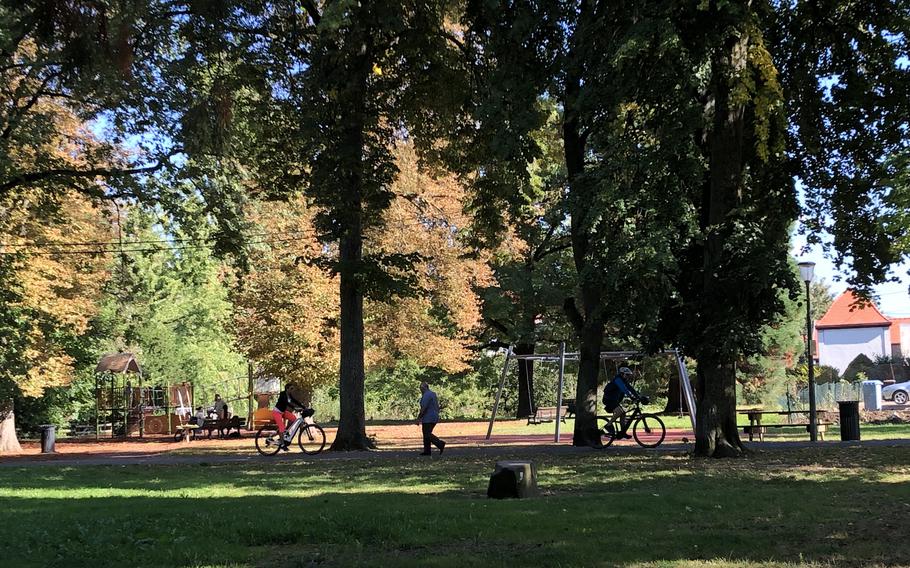 Across the bridge is a paved path leading toward the city center. The walkway exits under what remains of the town wall, believed to have been commissioned by monks in the 13th century. 
Signs lead to Rue Nationale, one of the city center's two main streets, lined with small shops, restaurants and two of Wissembourg's famous patisseries, Roulangerie and Laurent Criqui. 
Roulangerie sells delicious meringues for only 90 cents. Laurent Criqui makes a praline pastry and eclairs that alone justify a trip from the Ramstein area.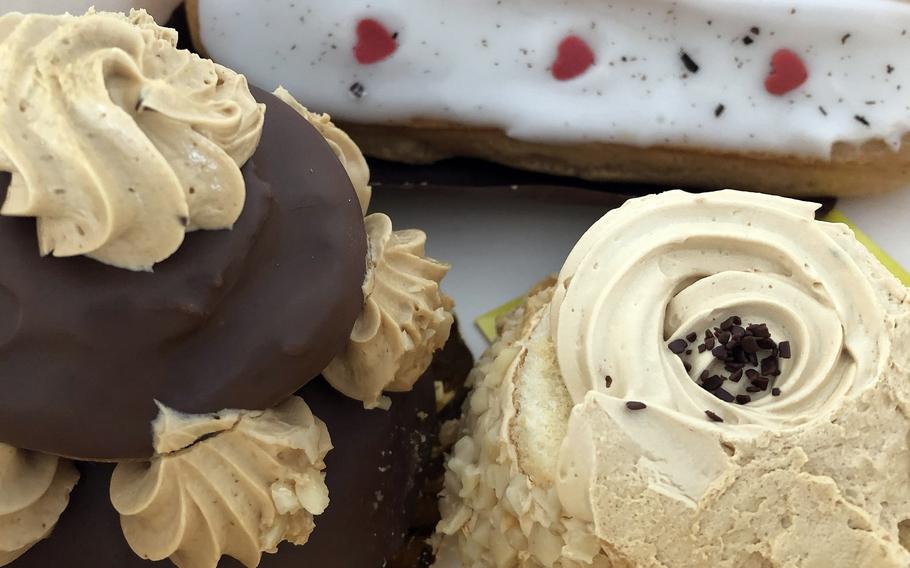 West of Rue Nationale is the Church of Saints Peter and Paul, the second-largest church in Alsace after the cathedral of Strasbourg. The Gothic church dates back to the 13th to 15th centuries and features stunning stained glass. It is a calming place to reflect.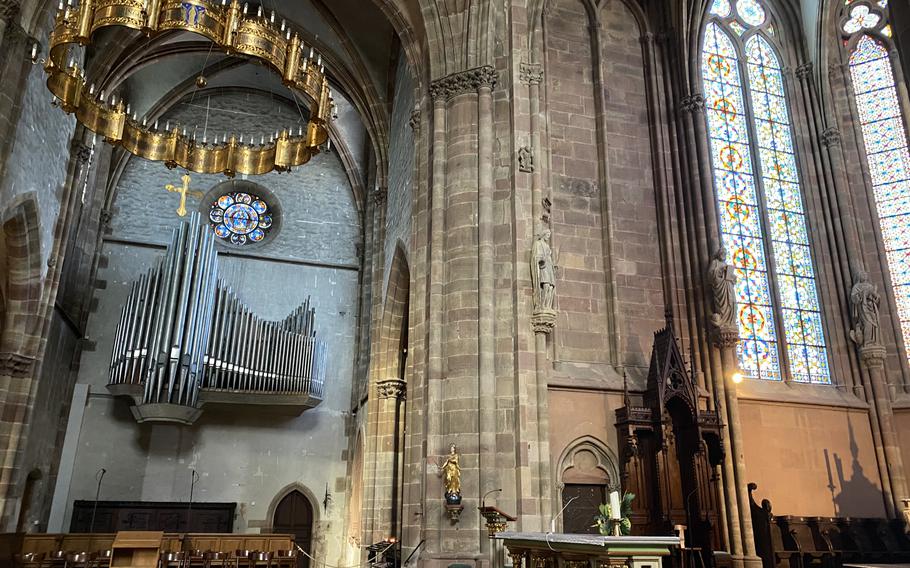 One of the gems of Wissembourg is the ramparts trail, which traces what remains of the city's fortification walls. It has a parcours, or training course, with fitness obstacles and smooth trails for more leisurely walking.
Wissembourg is worth a day trip to France in and of itself. But if you have the time, traveling the 40 extra miles to Strasbourg would be worth it for more more sights and French culture to supplement the pleasure of Wissembourg's bakeries.