Seaside family fun at Great Yarmouth
by
Kyle Alvarez
Stars and Stripes
September 16, 2021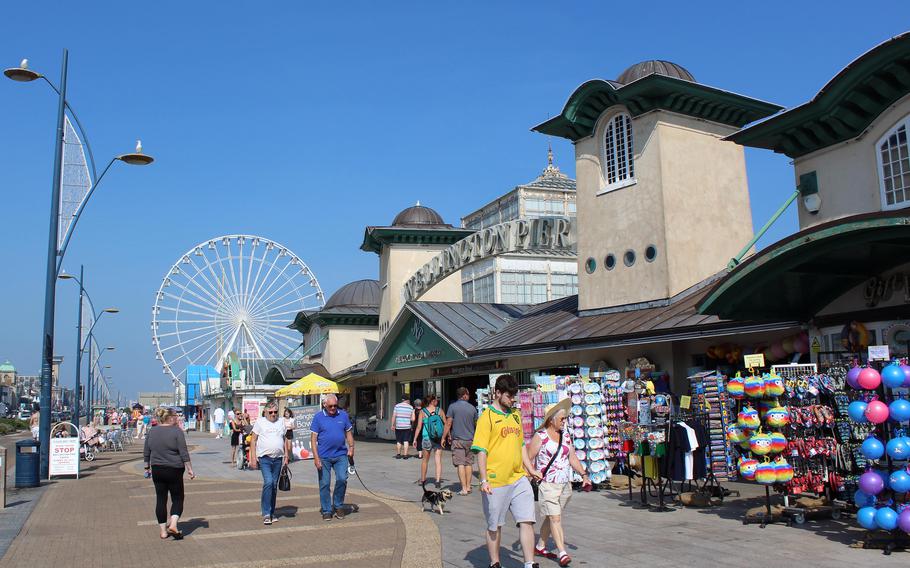 Moving to a new station can be a difficult and trying time for any family, especially overseas. But with the bad comes the good and a chance to explore new locations you might not have been able to experience otherwise.
For those stationed near RAF Lakenheath, Mildenhall or Feltwell, visiting the seaside resort town of Great Yarmouth could be a great place if you're looking for an experience similar to Coney Island in New York or Myrtle Beach in South Carolina, but with that English charm.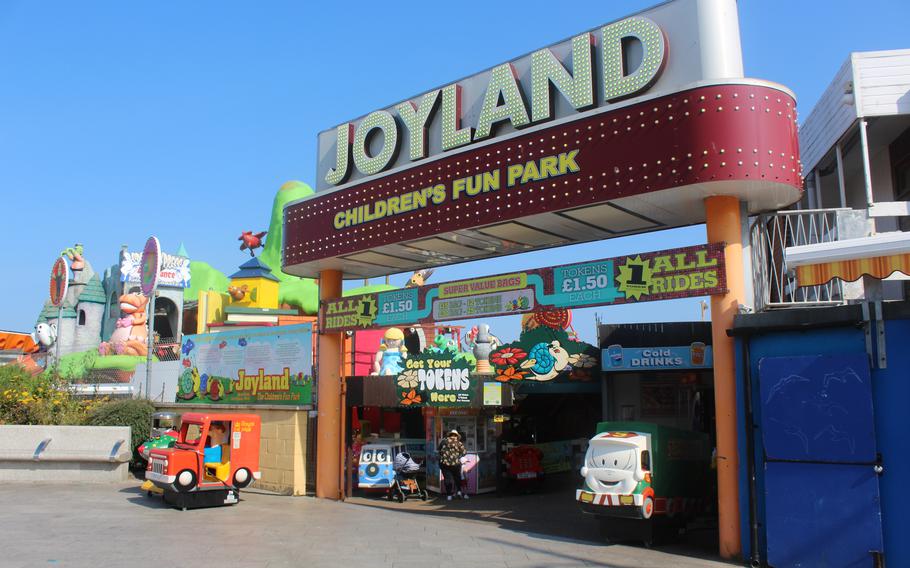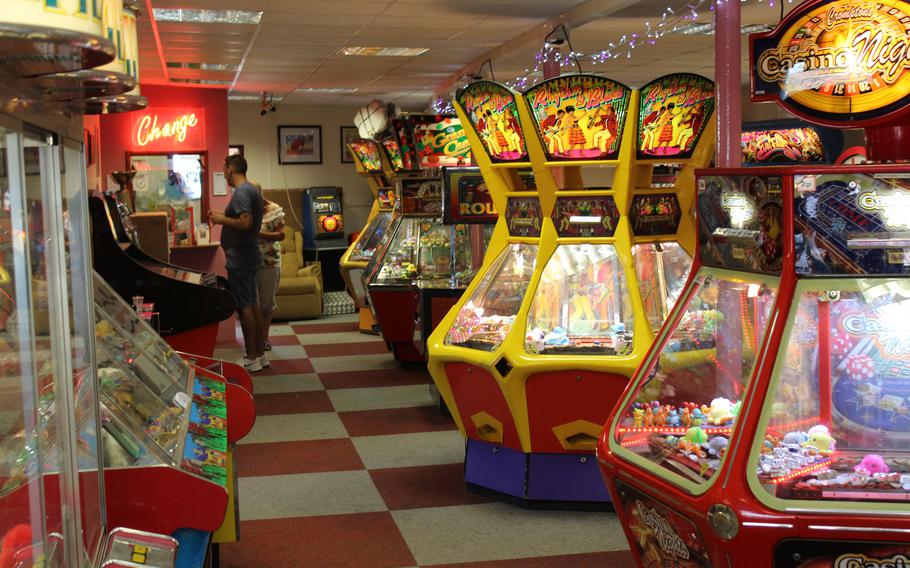 A little over an hour drive from the bases, my wife, toddler, newborn and I had a fun getaway and got to enjoy the warm August weather.
While there is a wide choice of lunch and food options on South Beach Promenade strip by the ocean, we decided to check out Sara's Tearooms for a sit-down lunch overlooking the ocean. The salt air was a welcome smell as we're from Miami and grew up on the beaches there. It is surprising what you miss when you are taken away from what you are familiar with.
We enjoyed a traditional afternoon tea that came with an assortment of sandwiches, scones, cakes and tea. The menu had a variety of options from burgers to salads and breakfast options, and of course the quintessential fish and chips. My toddler and I had the fish and chips and it was quite tasty. The food is reasonably priced between 4 and 9 pounds.
After our bellies were full, we started our walk down the strip and came across an assortment of entertainment options such as mini amusement parks, mini golf, a vintage penny arcade, a giant ferris wheel, an aquarium and a circus.
My toddler loved the two mini amusement parks, Pleasure Beach Gardens and Joyland, as they cater to children with kiddie rides and bumper cars. She particularly loved the snail rollercoaster and rode it three times. The number of mini golf options was impressive, and we enjoyed the Merrivale Model Village mini golf that showcased model towns and historical scenes.
The SEA LIFE Aquarium was much smaller than we expected and so we skipped it this time. Our favorite attraction was the Great Yarmouth Giant Wheel. My fearless toddler had an absolute blast there. The one attraction we look forward to checking out next time we visit is the Hippodrome Circus. It was built in 1903 and is Britain's only surviving circus building. We finished the day with some delicious ice cream from one of the shops on the strip, and my daughter enjoyed a fun donkey ride on the sand.
This day trip was the perfect way to recharge our batteries. Being away from our extended family and all things familiar is hard, but being able to go to a beach town like Great Yarmouth is a small victory that can go a long way to a healthy and successful time during this assignment.