France
Simserhof in France offers a glimpse into WWII troops' lives and the folly of war
by
Karin Zeitvogel
Stars and Stripes
July 22, 2021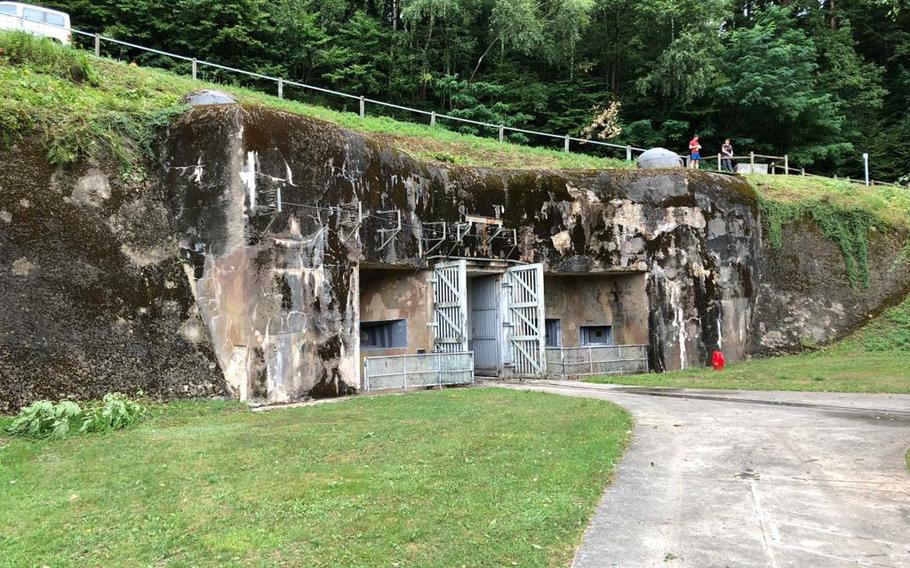 There's nothing like a visit to France to get away from a German summer of nonstop rain or unairconditioned buildings during a heat wave. The escape is even better when the attraction in France is free or inexpensive, and full of history — like Simserhof this summer.
An hour west of Kaiserslautern, and two hours from Spangdahlem, Simserhof was built between 1929 and 1938 as part of the Maginot Line, a string of fortifications along France's eastern border, which were supposed to protect against another invasion by Germany after World War I.
Today, it's a museum where visitors walk through miles of well-preserved tunnels, mess halls, barracks, kitchens and medical facilities. They look at World War II weaponry, electrical and air filtering systems, the tables French troops dined at during their long months underground, the rough beds they slept on, even the toilets they used.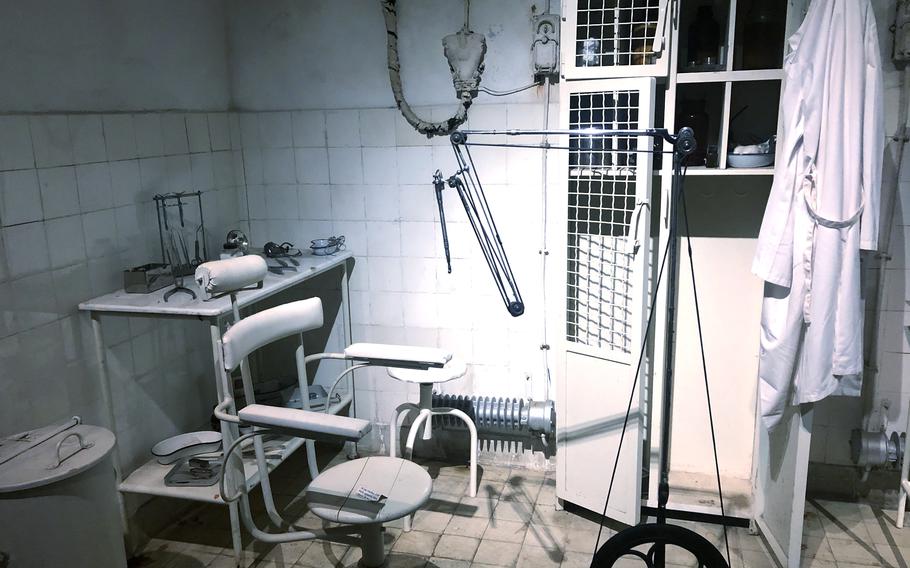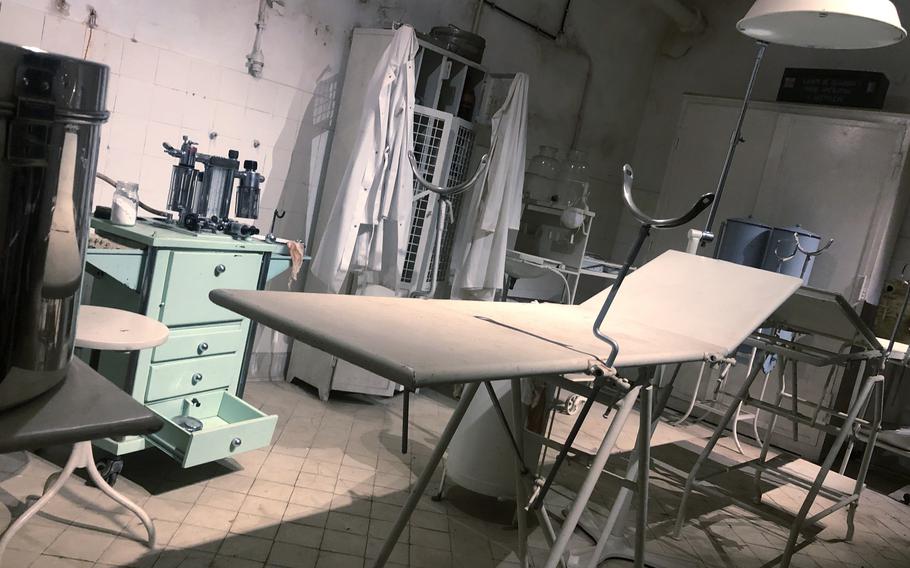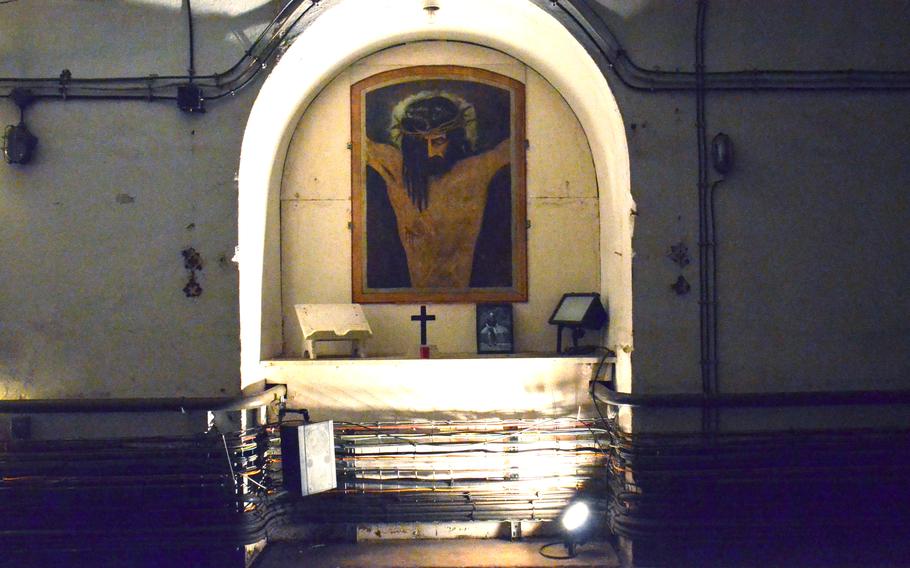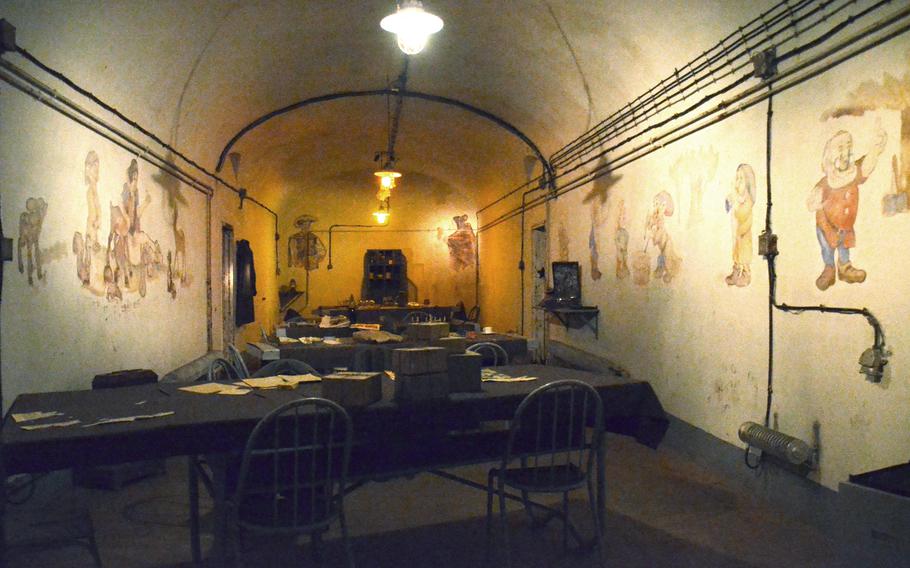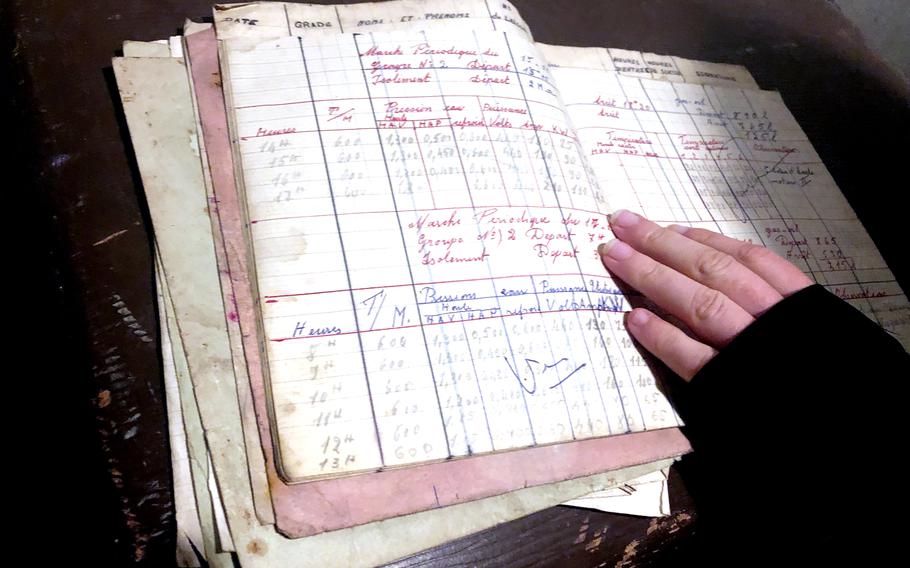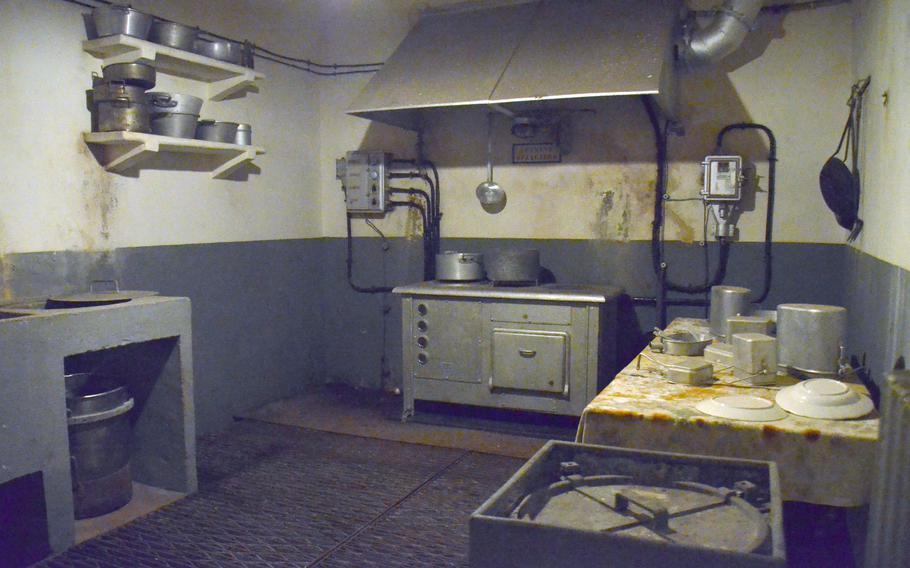 Simserhof's website says it's still closed, more than a year after it went dark as the coronavirus swept across Europe. But a call to the museum found that it had quietly reopened, with tours available in English, French or German. And they're free, for the moment.
Writing on a travel website, one visitor described a tour of the fortification as a lesson in masterful engineering and "the madness of war."
The temperature in the tunnel complex in mid-July was around 50 degrees. A musty smell hung in the air, and damp pierced the fleece tops and leather jackets of a group of 12 French and American visitors who descended into the Simserhof to get a sense of what hundreds of French soldiers lived through, 90 feet underground, in the early months of WWII.
Pre-coronavirus tours included a ride on a narrow-gauge train, but since the museum reopened at the end of June, tours have been entirely on foot. They start with a video showing how French jubilation at the end of World War I shifted a few years later to fear and an effort to bolster defenses, as fascist governments came to power in neighboring Italy in 1922 and later in Germany.
The Maginot Line was a key part of the French government's defensive strategy. It cost tens of millions of dollars in today's money.
Gen. Charles de Gaulle, who led Free France against Nazi Germany during the war and was elected president in 1958, was against the project, arguing that France would do better to invest in armor, aviation and reconstruction.
"But we were leaders in building fixed fortifications," Simserhof guide Benjamin Bellott said during a two-hour tour of the site on Bastille Day. "Our big mistake was believing that the fortifications would hold."
Soldiers from France's 153rd Fortress Infantry Regiment, the 155th Position Artillery Regiment, and three engineering units went into the Simserhof on Sept. 3, 1939, after the German invasion of Poland started WWII.
For nine months, those soldiers slept, showered, were treated by dentists and doctors, and, during the one-month Battle of France in 1940, tried to hold off the Germans.
One of the soldiers painted Snow White and the seven dwarfs on the walls of the mess hall, adding a little gaiety to life underground.
At Christmas, the troops drank champagne and lit sparklers.
A menu on a table in the kitchen featured beef every day and included a 35-minute recipe for potatoes cooked with onions and bacon.  
Germany got around the Maginot Line defenses by invading France via Belgium, where there were few fortifications — the French believed Germany would respect Belgium's neutrality.
But France did not heed de Gaulle's exhortation to develop aviation capabilities, focusing instead on technologies of the previous war. Germany, on the other hand, had built the Luftwaffe, and used its superior air power and airborne infantry to quickly capture or take out fortifications like Simserhof.
The soldiers inside the Simserhof were the last in a Maginot Line fortress to surrender when France fell in June 1940.
Germany occupied the fort for nearly five years after that, until the 44th Infantry Division captured it in December 1944, according to the Army's Center of Military History. It was retaken by the Germans a few months later, before being liberated in March 1945, two months before the war in Europe ended, by the U.S. 100th Infantry Division.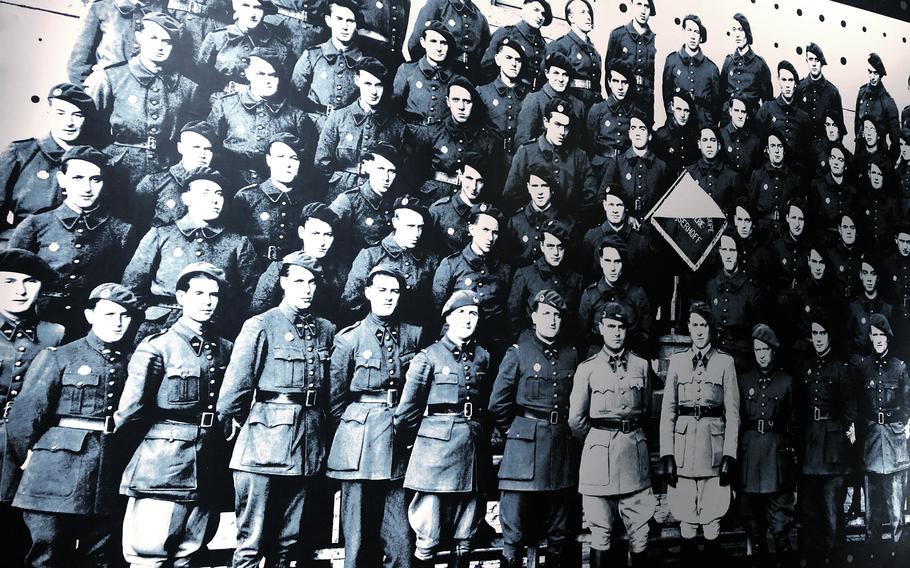 Address: Simserhof, Rue André Maginot, Le Légeret, 57410 Siersthal, France
Hours: Open for guided tours in English, German or French from Tuesday to Sunday, 10 a.m. to 5 p.m.
Cost: Tours are usually 13 euros for adults, 9 euros for children aged 6 and up, free for kids 5 and under. In July, they were free of charge for everyone.
Food: Coffee and other beverages are available in the cafe in the reception area, which also has a souvenir shop (currently closed) and restrooms. Ample dining opportunities are available in the French town of Bitche, 10 minutes away, or in Zweibruecken, Germany, about 20 minutes away.
Information: For information and to book a tour, call +33 (0)3 87 96 39 40.