Family-friendly fun with dinosaurs awaits nearby RAF Lakenheath
by
Kyle Alvarez
Stars and Stripes
July 8, 2021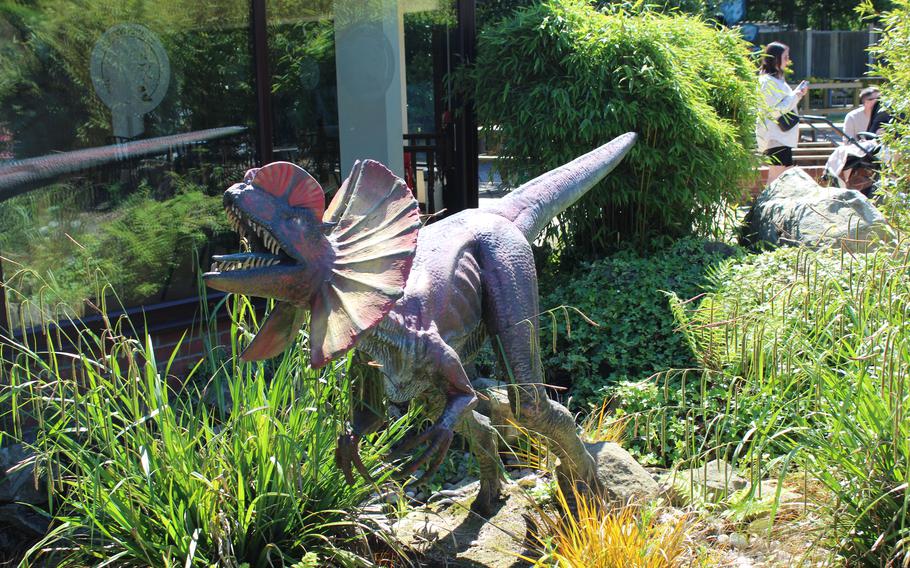 After more than a year of distance from others, it was nice to hear kids laughing on a recent trip to the ROARR! Dinosaur Adventure theme park, about an hour's drive northeast of RAF Lakenheath.
I could also see in my 3-year-old's eyes a sense of wonder, as this was the first time she had seen so many children playing in one place. There was a skip in her step as she saw kids whizzing by in excitement to climb the many slides, swings and rope bridges in the Outdoor Adventure Play area.
For me, it was the first time I'd seen this sense of normalcy in Britain since arriving in the midst of the pandemic.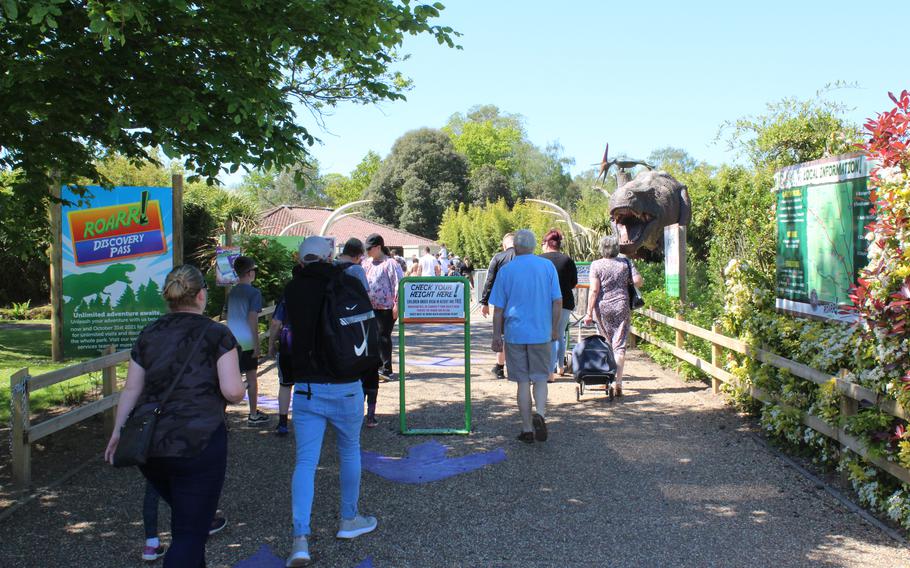 Our first stop was The Explorers, a steampunk-themed restaurant based on the Jules Verne adventure story "20,000 Leagues Under the Sea," with copper pipes and pulleys decorating its walls. It offers the usual park foods: sandwiches, burgers, fish and chips, and cold sodas.
It was good quality food without the price gouging I normally expect from theme park dining. Protip: arrive early for the restaurant because the line forms quickly. The park features several other eateries, but we noticed many families brought picnic lunches.
The weather was too chilly for the Splash Zone water park, and the fact that my daughter is a toddler and my wife is seven months pregnant ruled out any chance we'd get to enjoy the more adventuresome attractions, such as Predator! High Ropes. The ropes course is billed on the park's website as East Anglia's largest and the first in the world with parallel "sky rail" zip lines.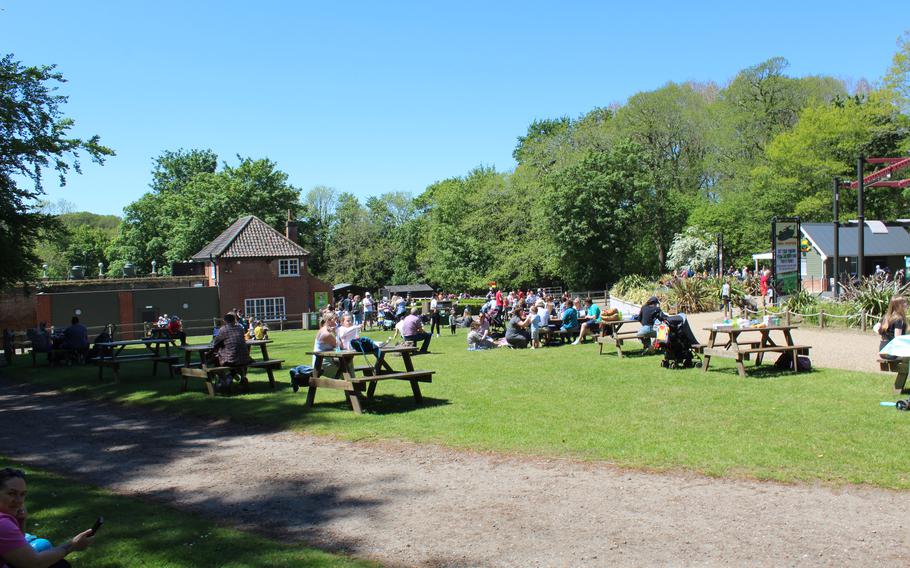 With adrenaline-seeking out, my daughter got a thrill from our visit to the Secret Animal Garden, where she saw chickens, some adorable guinea pigs, a ridiculously large turkey, bunnies, wallabies, large pigs, donkeys and ducks. She was giddy at the sight of each animal and called out the names of the ones she knew.
We then strolled through two of the main hiking trails that showcase different prehistoric eras, the aptly named Neanderthal Walk and the meandering Dinosaur Trail. They both featured large statues of the many ancient beasts. I learned a thing or 10 from the signs next to the towering creatures, since I haven't brushed up on dinosaur knowledge since middle school.
In all, we walked a total of about 2 miles and took in the entire park. We also enjoyed the indoor play areas.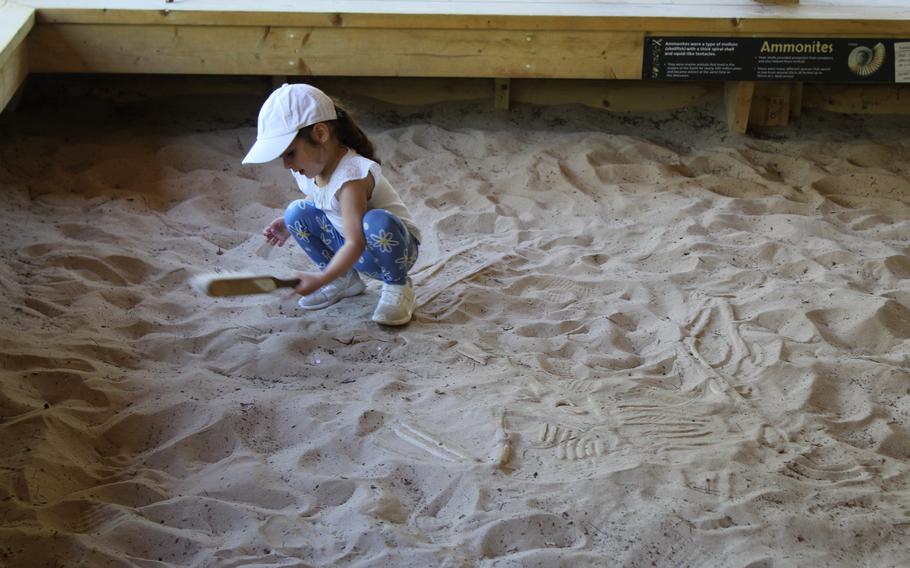 My daughter's favorite parts were the X-tinction Fossil Dig — essentially a large sandbox where kids can unearth simulated fossils — and the Jurassic Putt mini-golf.
As with most theme parks, visitors spend a lot of time on their feet. Comfortable shoes, some weather preparation and a little planning — especially if you have young children — should make this a fun day outing for families.  
alvarez.kyle@stripes.com
Twitter: @Kal2931
Address: Wenston Park, Lenwade, NR9 5JW
Hours: Daily 10 a.m. – 5 p.m.
Costs: 16.95 pounds for a standard ticket. Children under 90cm free, registered disabled person or caregiver 8.48 pounds.
Food: Several restaurants, open from 10 a.m. – 5 p.m., with two exceptions. The Explorers is open weekends and holidays 11 a.m. – 2 p.m., and Nautilus Fish and Chips is open weekdays from 12 p.m. – 3 p.m. and weekends from 11 a.m. – 4 p.m.
Information: Online: roarrdinosauradventure.co.uk; Phone: +44 01603 876310