Smoked beer and medieval history make Bamberg a memorable destination
by
Immanuel Johnson
Stars and Stripes
July 1, 2021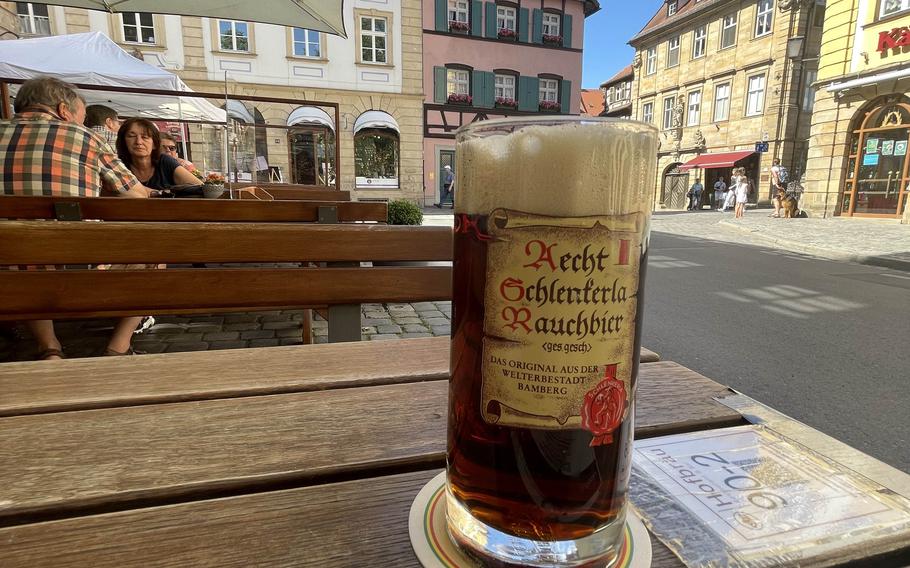 Germany's fame as the land of beer has been safely established for hundreds of years. But one town in particular is famous for a very special brew that attracts visitors from far and wide.
Bamberg, an agricultural and tourist center in northern Bavaria, is home to the Aecht Schlenkerla Rauchbier. Lore has it that this smoked beer dates to the Middle Ages, when the malt was accidentally smoked before being added to the brewing process.
The smoked malt results in a very distinctive taste, which is best sampled at Bamberg's historic Schlenkerla brewery. It's located directly beneath the cathedral, which opens for visitors as early as 9:30 a.m. At the brewery tavern, the beer is tapped directly from wooden barrels in keeping with an old tradition.
You will likely see a decent-sized crowd gathered outside. With coronavirus restrictions easing, you can make conversation with some of the locals or tourists who hang outside the brewery as well.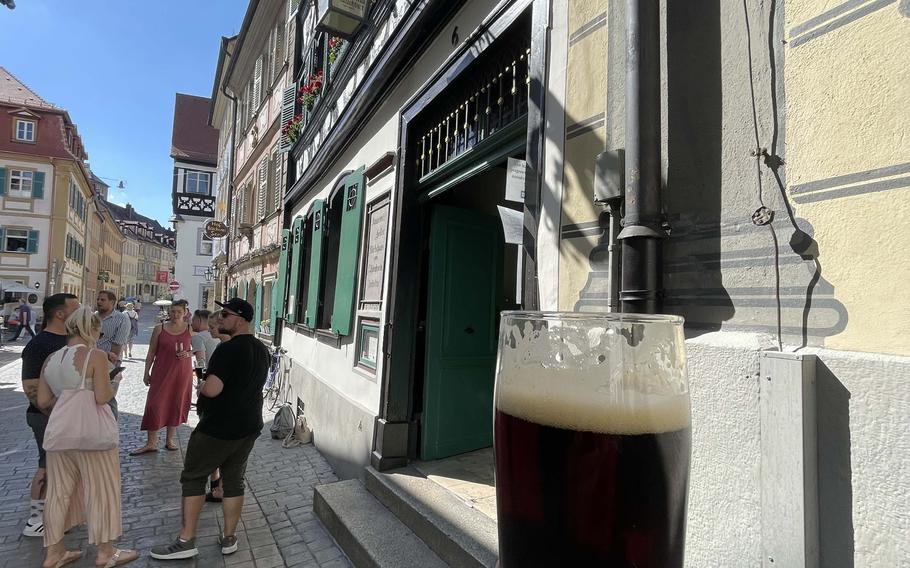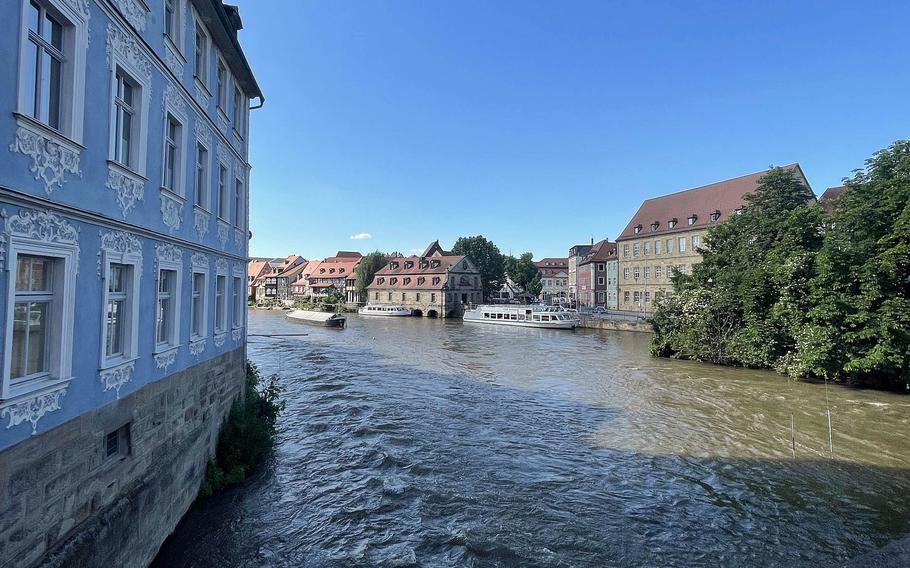 But if you're a beer enthusiast, don't end your tour at Schlenkerla. Bamberg, which dates back to the 9th century, has many more breweries to discover — at a leisurely pace, of course.  
Have something to eat to soak up the brew and between strolling over the bridges that overlook the Regnitz River. The old town is considered one of the best-preserved in Germany and its city hall, perched on a small island in the middle of the river, is a breathtaking sight.
When you're ready for that next round, the Hofbrau restaurant has pleasant outdoor seating, along with all the beer, wursts, schnitzels and traditional German foods you can imagine.
Bamberg was home to a U.S. Army garrison for 69 years, until its closure in 2004. The Army first arrived in April 1945, when after a short fight it occupied the town.
It takes just under two hours to arrive to the city by car from the Grafenwoehr and the Vilseck training areas. If you drive there and want the best beer experience, there are a number of affordable room options — please don't drink and drive. A train tacks on a bit more time.
I would also recommend grabbing some smoked beer in bottles, as keepsakes to bring back home.
johnson.immanuel@stripes.com; Twitter: Manny_Stripes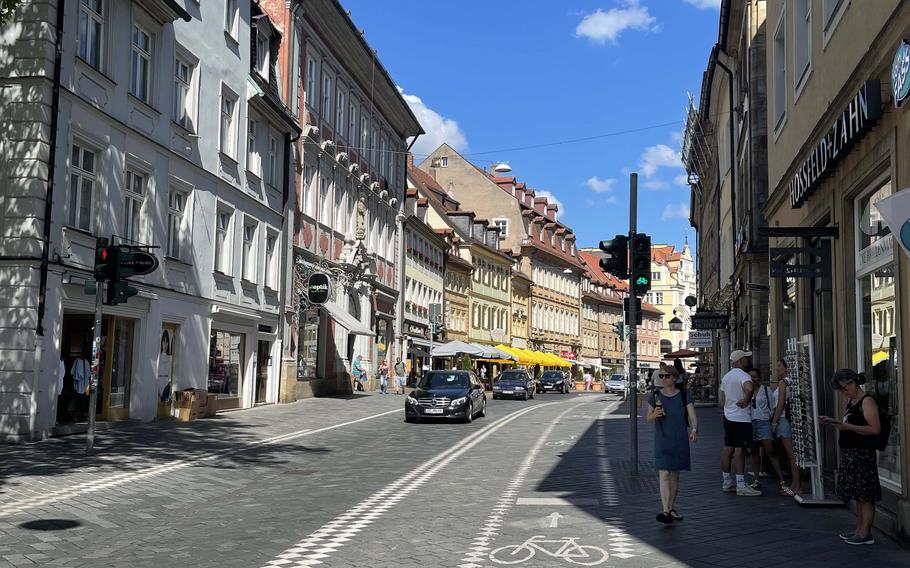 Address: Schlenkerla Brewery, Dominikanerstrasse 6, 96049. Hofbrau, Karolinenstrasse 7, 96049. Bamberg is about 60 miles from both Grafenwoehr and Vilseck.
Hours: Schlenkerla Brewery is open daily from 9:30 a.m. to 11:30 p.m. Hofbrau is open Sunday-Thursday from 11 a.m. to 11 p.m., Friday and Saturday from 11 p.m. to 12 a.m. Hours may vary on holidays.
Information: Schlenkerla: online: schlenkerla.de. Phone: +49 0951 56050. Hofbrau: Online: hofbraeu-bamberg.de, Phone: +49 0951 53321.