Italy
Parco Giardino Sigurta stakes claim as Italy's top garden park
by
Norman Llamas
Stars and Stripes
June 10, 2021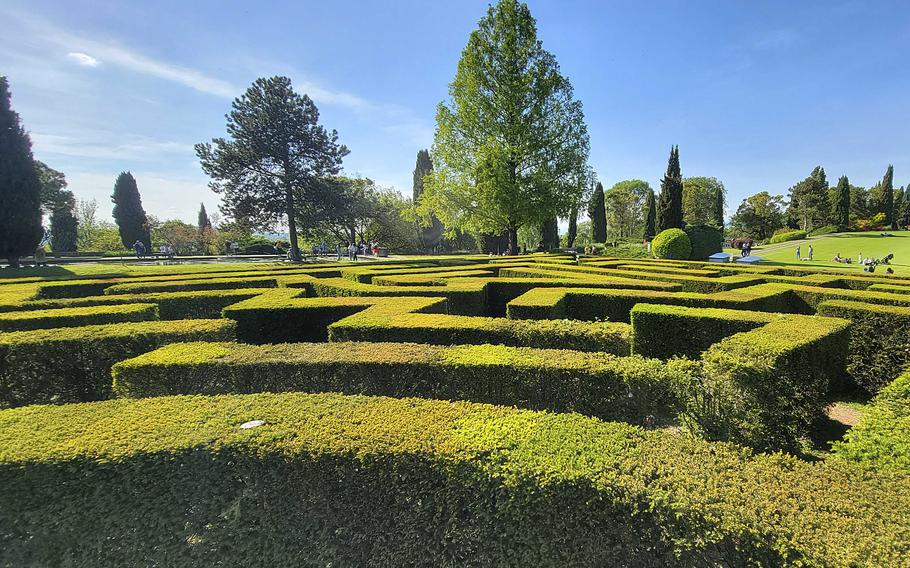 My wife and I took our two kids on a long-awaited trip from our home near Aviano Air Base to Parco Giardino Sigurta, arguably the most beautiful garden park in Italy, as soon as the Italian government relaxed its coronavirus restrictions.
Its history dates back to 1407, when Nicolo Contarini bought the property near Verona and farmed it. In 1792, a new owner came up with a plan for building a romantic English-style landscape garden. Several of the buildings in the 150-acre park, including the neo-Gothic Casteletto, date to this time.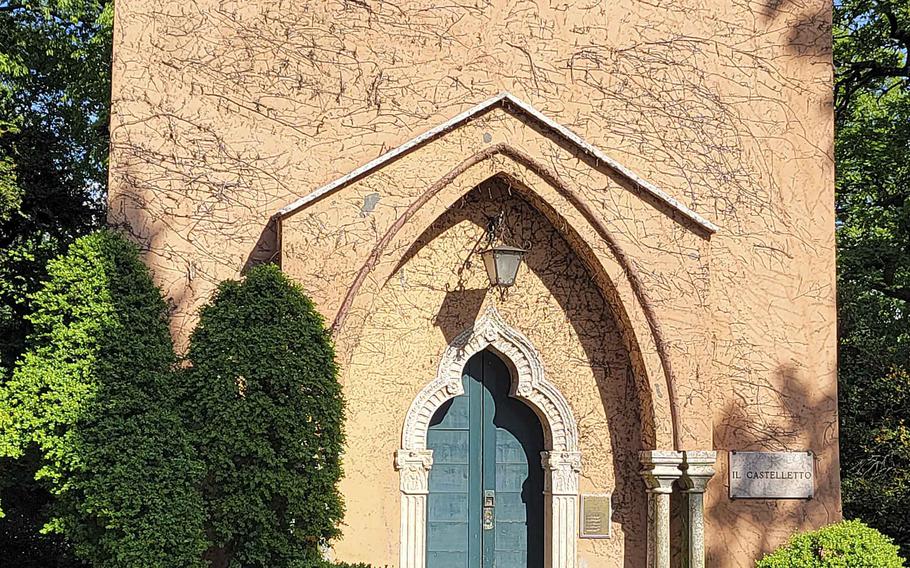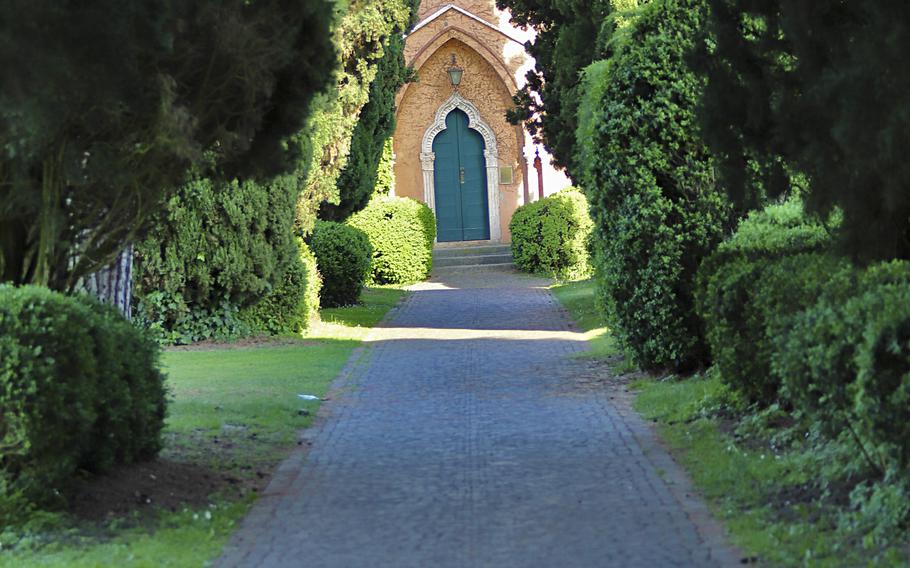 It passed between owners and into ruins until local doctor and businessman Giuseppe Carlo Sigurta bought it in 1941. He restored it, tripled its size and passed it on to his family members, who still run the park.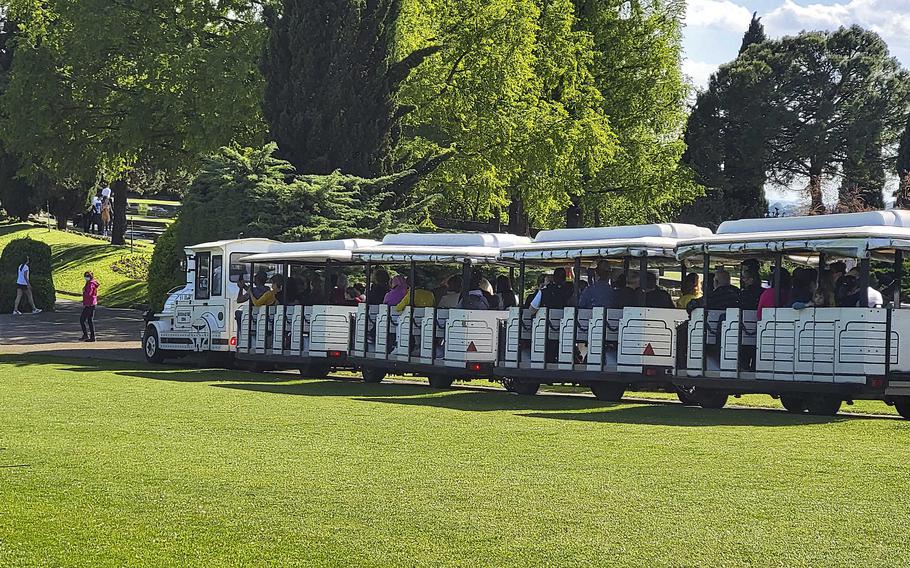 Walking along the paths and taking in the abundant flowers and greenery are great ways to experience the park if you're up for the hike. Hourly bike rentals and a train ride help cover more ground, or splurge on a golf cart for 18 euros an hour, complete with an English-language recorded guide.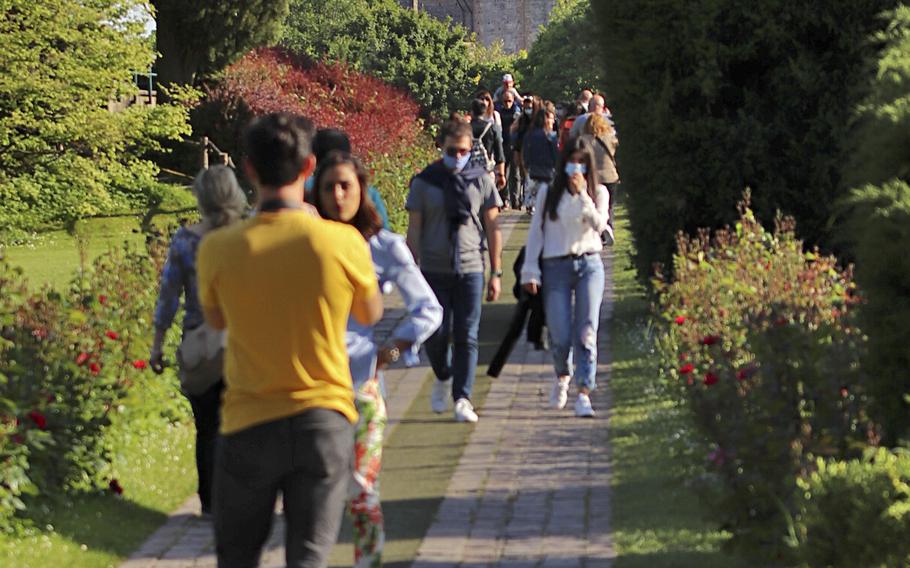 Among the highlights is the avenue of roses, where bushes full of the flowers line the walkway. If you're traveling south, you'll get a beautiful view of the Castello Scaligero, a castle dating back to the Middle Ages, located in the nearby town of Villafranca di Verona. Some scenes from William Shakespeare's "Romeo and Juliet" used this castle as a setting. The castle is also open for visitors and provides beautiful views of Verona.
All along the western edge of the park are grazing deer at the appropriately named Deer Valley. A farm with Venetian poultry breeds, donkeys, goats, chickens, turkeys and ducks is a great educational opportunity for children. Perhaps another life lesson for kids awaits at the dog cemetery, where decades of Sigurta family pets are buried.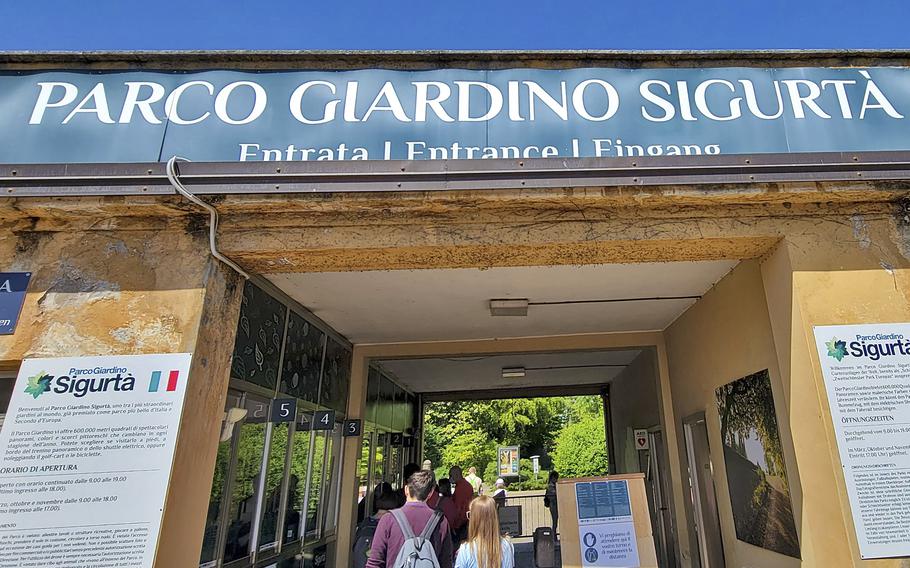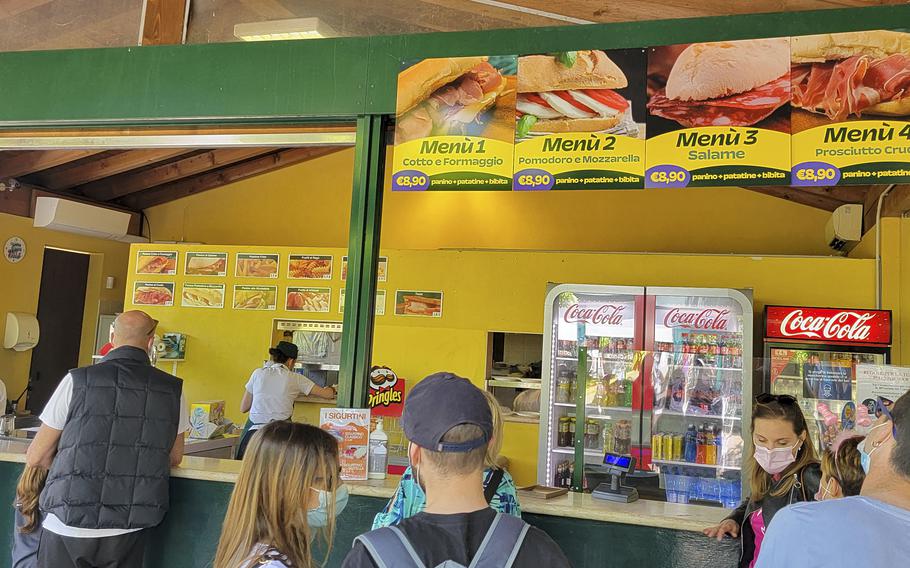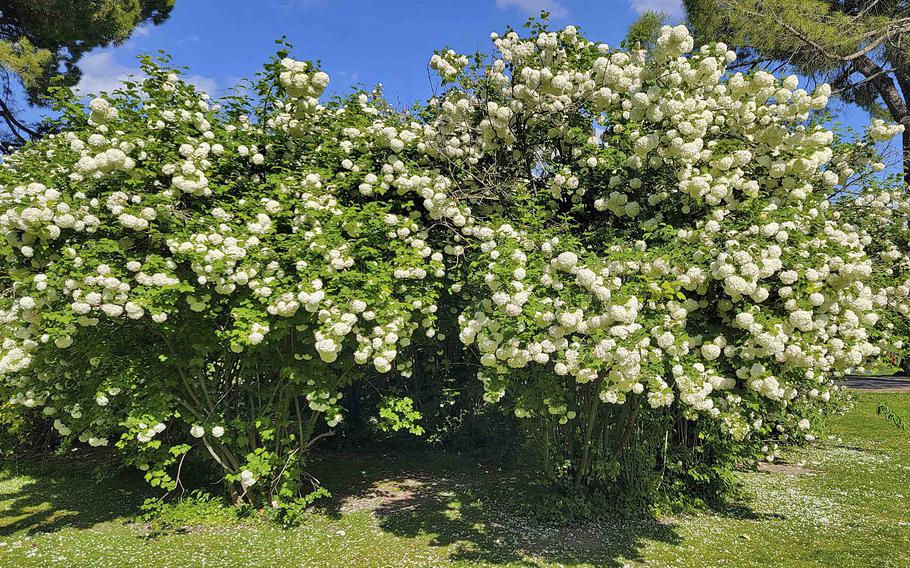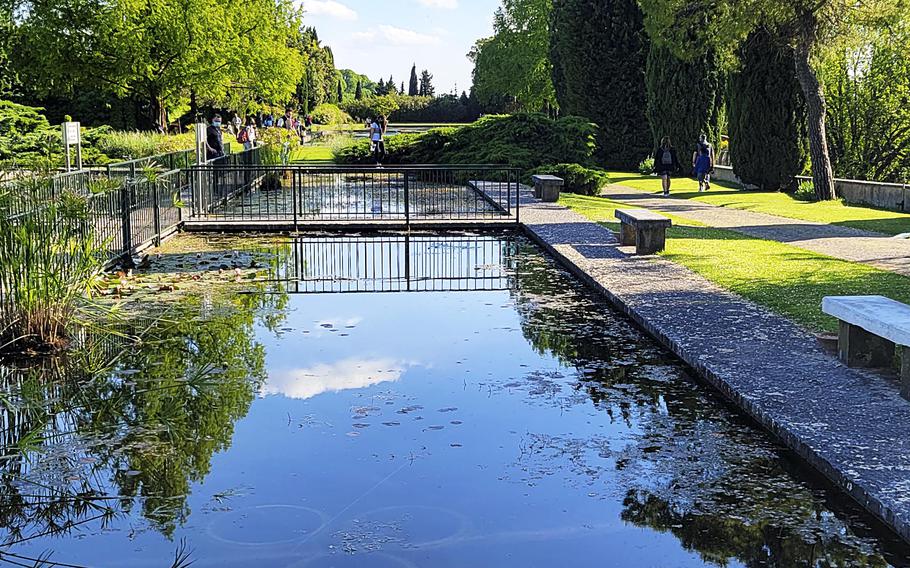 The horizontal sundial, designed to work for 26,000 years, was built in 1990. Then in 2011, after six years in the making, the maze was inaugurated.
The maze hedges include 1,500 yew trees and encompass more than 27,000 square feet. The maze is a huge hit and it seems to be busy all the time. My kids couldn't wait to go through it.
There are also several seasonal events, such as a tulip exhibition in the spring, that are expected to resume as the pandemic situation improves. The hour trip from the Army garrison in Vicenza and even the two-hour haul from Aviano are well worth making to see the park and the greater Verona area.
Address: Via Cavour, 1; Valeggio sul Mincio, Verona 37067
Cost: 14 euros for adults, 7 euros for children aged five to 14.
Opening hours: 9 a.m. to 7 p.m. daily, from March to November.
Food: Five snack bars, with meal combos at about 9 euros
Information: Phone +39 045 6371033; Website sigurta.it
llamas.norman@stripes.com; Twitter: @normanllamas