Recently announced concerts and events for Oct. 15 and beyond
by
Marcus Klöckner
Stars and Stripes
October 14, 2021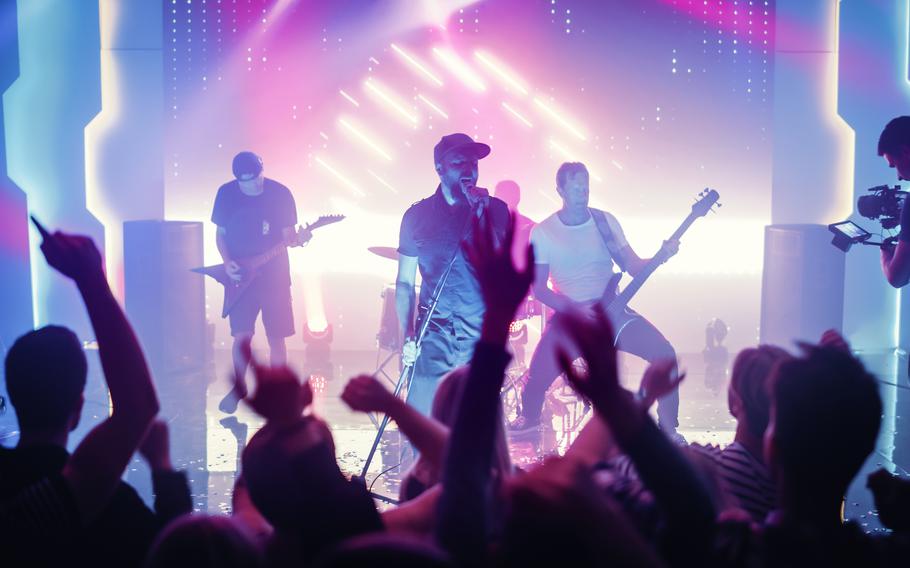 Recently announced concerts
Events are from the websites pollstar.com; eventim.de; and euroteam.info.
BONFIRE
Germany: Mannheim (7-er Club) Oct. 21.
DRUG STORE ROMEOS
U.K.: Manchester (The Deaf Institute) Nov. 15.
FISH
U.K.: Sheffield (O2 Academy) Nov. 19, Liverpool (O2 Academy) Nov. 20, Leamington Spa (Assembly) Nov. 24.
KEIYAA
U.K.: Glasgow (Broadcast) Nov. 15.
LAWSON
U.K.: Newcastle (University Students Union) Oct. 30.
LEWSBERG
U.K.: Edinburgh (Sneaky Pete's) Nov. 15.
RINA SAWAYAMA
U.K.: Glasgow (SWG3) Nov. 13.
SOFT CELL
U.K.: London (Apollo) Nov. 15 and 16.
THE RIFLES
U.K.: Norwich (The Waterfront) Nov. 26.
Special concerts and shows
CORNBURY MUSIC FESTIVAL 2022
U.K.: Chipping Norton (the Great Tew Park) July 8-10.
DOWNLOAD FESTIVAL 2022
U.K.: Derby (Donington Park) June 8-10.
KUBIX FESTIVAL
U.K.: Herrington (Country Park) Oct. 2.
NOCTURNE FESTIVAL 2022
U.K.: Oxfordshire (Blenheim Palace) June 17-19)
NEIGHBOURHOOD WEEKENDER
U.K.: Warrington (Victoria Park) Sept. 3-4.
PUNKROCKFEST
Germany: Hamburg (Jazzclub) April 9.
SPLENDOUR FESTIVAL 2022
U.K.: Nottingham (Wollaton Park) July 23.
TRNSMT Festival 2022
U.K. Glasgow (Greendyke Street) July 8-10.
VAINSTREAM ROCKFEST 2022
Germany: Muenster (Halle Muensterland) July 2.
On-base shows and theater
Grafenwoehr, Germany: Performing Arts Centre offers "Family Bowling" 1 p.m. Oct. 16 and Oct. 17 at B103 Gettysburg Avenue Tower Barracks. CIV +49(0)9641-83-6426, DSN (314)475-6426.
Kaiserslautern, Germany: KMC Onstage presents "Rocky Horror Shadow Show" at 11 p.m. Oct. 29 Bldg. 3232, Kleber Kaserne. DSN 314-483-6626.
Vicenza, Italy: Soldiers' Theatre presents "Unforgetable Laughter – a hilarious collection of short adult comedies" at 7:30 p.m. Oct. 15, 16 and 2 p.m. Oct. 17 at Bldg. 11, Caserma Ederle. DSN 634-7281, CIV (+39) (0) 44-471-7281.