Recently announced concerts and events for July 8 and beyond
by
Marcus Kloeckner
Stars and Stripes
July 8, 2021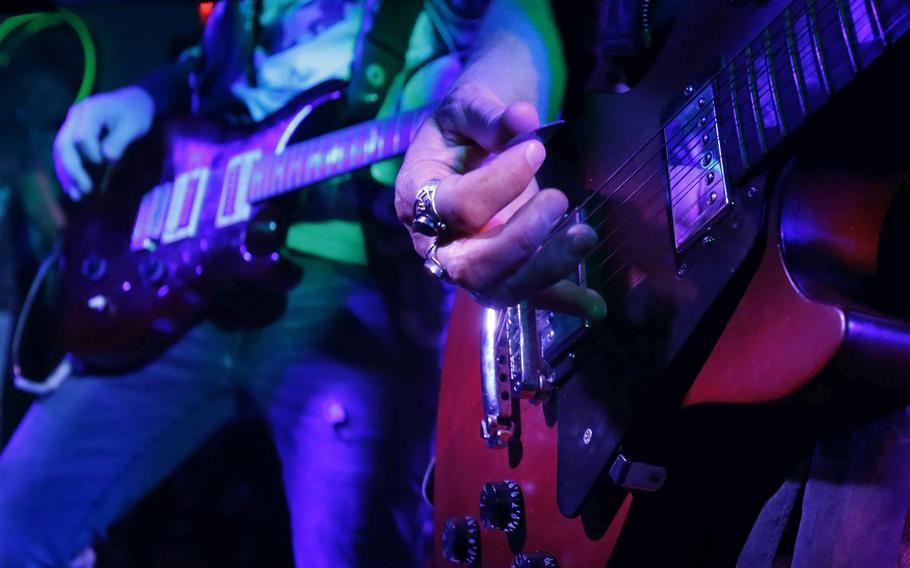 Recently announced concerts
Events are from the websites pollstar.com; eventim.de; and euroteam.info.
BLIND GUARDIAN
Germany: Memmingen (Kaminwerk) Sept. 18.
BOBBY GILLESPIE AND JEHNNY BETH
U.K.: Manchester (Cathedral) Nov. 13.
DO NOTHING
U.K.: Worthing (The Factory) Aug. 16, Hull (Social) Sept. 17.
GANG OF YOUTHS
U.K.: London (Lafayette) Aug. 12, Bristol (Trinity) Aug. 28, Nottingham (Rescue Room) Sept. 2.
FRANK CARTER AND THE RATTLESNAKES
U.K.: Cardiff (Biffy Clyro) Sept. 16, Birmingham (O2 Academy) Nov. 19.
PETE TONG
U.K.: London (The O2 Arena) Dec. 3, Dec. 4.
SIMON AND GARFUNKEL TRIBUTE SHOW
U.K.: Newcastle (Upon Tyne) Sept. 3.
SUMMER OF PERFORMANCE
Germany: Berlin (Revier Suedost) July 23, 24.
Special concerts and shows
ALL POINTS EAST FESTIVAL
U.K.: London (Victoria Park) Aug. 27-29.
CORNBURY MUSIC FESTIVAL 2021
U.K.: Chipping (The Great Tew Park) July 9-11.
HIGHFIELD FESTIVAL 2021
Germany: Groesspoesna (Stoermthalersee) Aug. 13.
JAZZ OPEN 2021
Germany: Stuttgart (Eventcenter) July 8.
LATITUDE FESTIVAL 2021
U.K.: Suffolk (Henham Park) July 22.
TRENTHAM LIVE
U.K.: Trentham (Estate) Sept. 3-5.
WIRELESS 2021
Germany: Frankfurt (Alter Rebstock Park) July 16-17.
On-base shows and theater
Ansbach, Germany: Terrace Playhouse presents "movie night" 7 p.m. July 28 at Bldg 5091, Bleidorn housing; DSN (314) 467-1780, CIV +49 (0)9802-83-1780.
Kaiserslautern, Germany: KMC Onstage presents "Summer Youth Drama Camp," July 19-30 Bldg. 3232, Kleber Kaserne; DSN 314-483-6626.