The Boardwalk Café Bar offers fish with a view of where it came from in England
By
Stars and Stripes
September 15, 2022
---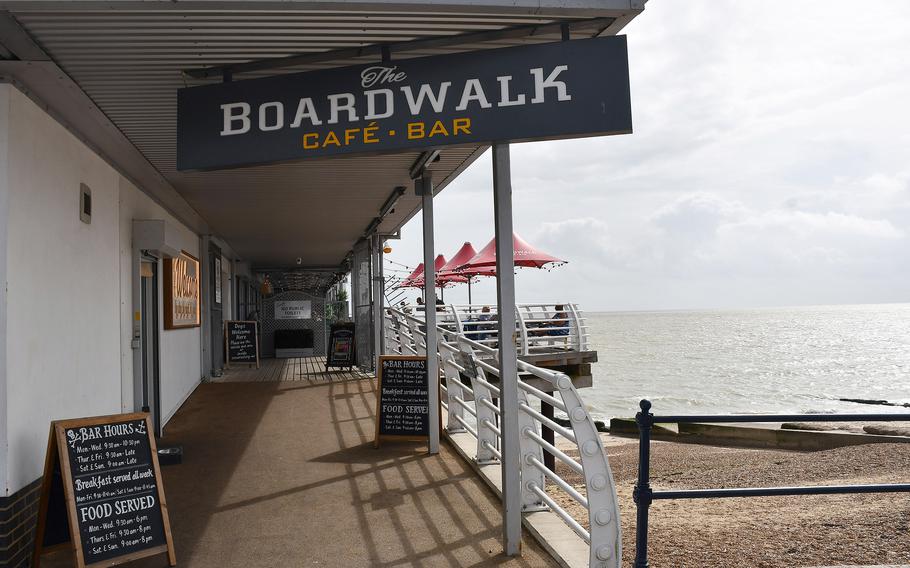 My wife and I grew up on the beaches of Miami and whenever we get a little homesick and miss the saltwater air, we venture down to the English port town of Felixstowe.
The Felixstowe Pier is a lovely location that has a tasty restaurant right by the water called the Boardwalk Café Bar. Being that we wanted to make the hourlong trip from RAF Mildenhall to take in the beachside view, it seemed the perfect place to grab some lunch and enjoy the sounds of the ocean.
We have two kids who enjoyed being outside in the fresh air and my daughter loved pointing out all the boats that she saw passing by as we walked up to the restaurant.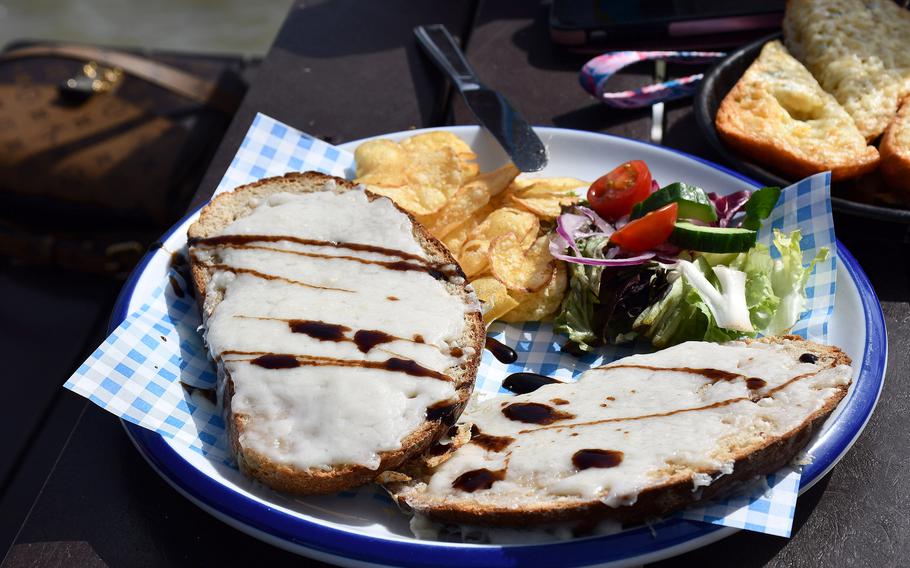 The Boardwalk, while serving a standard English menu of sandwiches, burgers and fish, really delivers on making the meals very delicious and full of flavor — making it a solid recommendation if you happen to be in the area.
We knew we wanted to sit outside and chose a table on the pier facing the ocean. It was a beautiful sunny day but cloudy enough for the sun to not to be overbearing.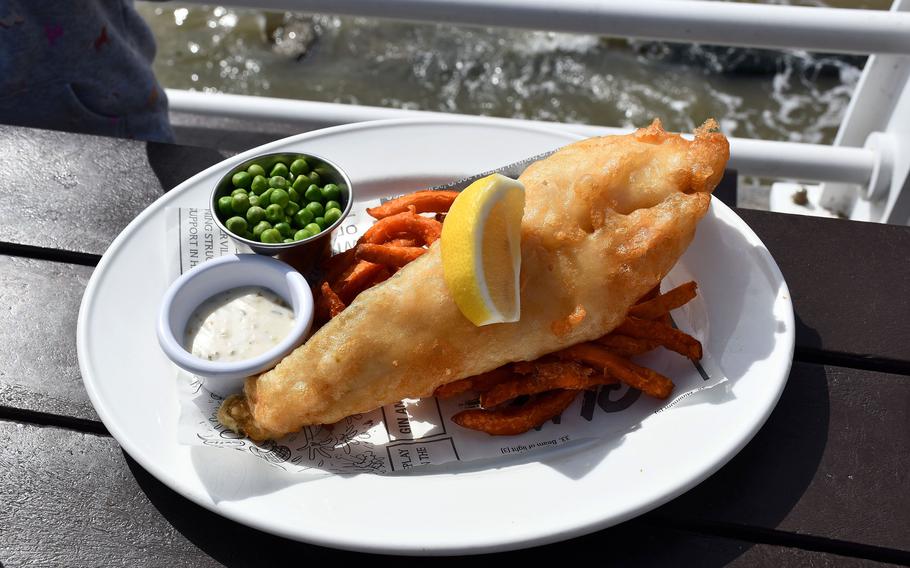 I ordered the beer-battered cod. It's a variation on the English fish and chips and, boy, was it tasty. Frying the fish in beer batter made it lighter and fluffier than the staple fish and chips I commonly find at other places. I ordered sweet potato fries and some peas to round out the meal and it all hit the spot.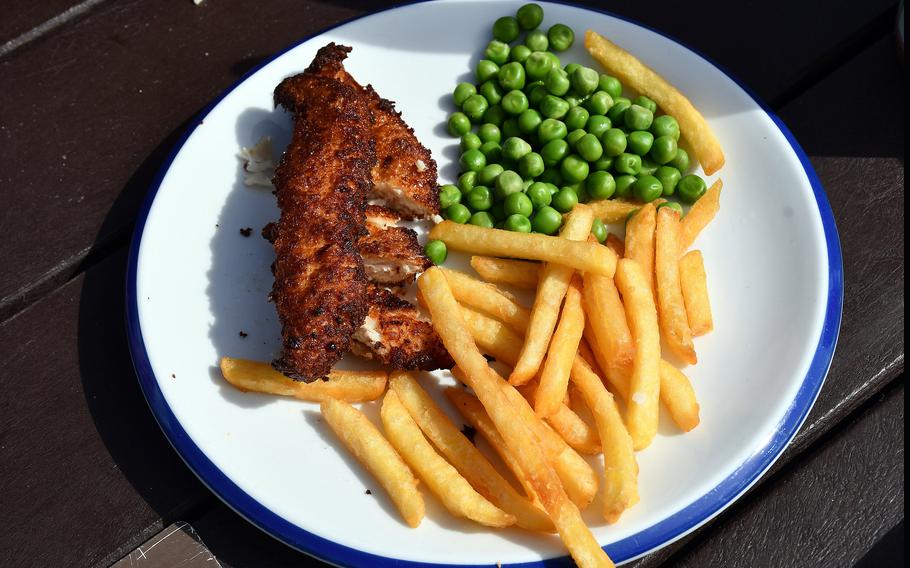 My wife ordered the grated hard goat cheese open-face sandwich on sourdough bread, which she enjoyed. We both didn't say a word for five minutes, which says something about how good the food was. My 4-year-old daughter had the kids mac and cheese and my 1-year-old son munched on some fried chicken tenders with peas and fries.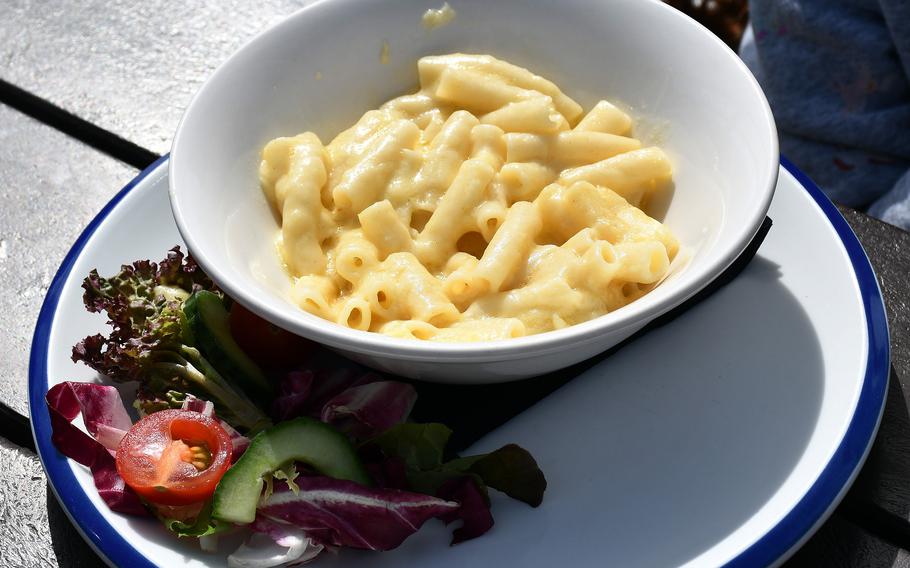 "Why is the mac and cheese so good here?", asked my daughter with enthusiasm as she took a big bite of food. A good indicator she was enjoying herself, I'd say. My son can't talk yet, but he kept reaching for food until he was full. Safe to say the Boardwalk Café has the approval of the Alvarez kids, which doesn't happen at every place we go. It is usually a hit with one of them, but rarely both.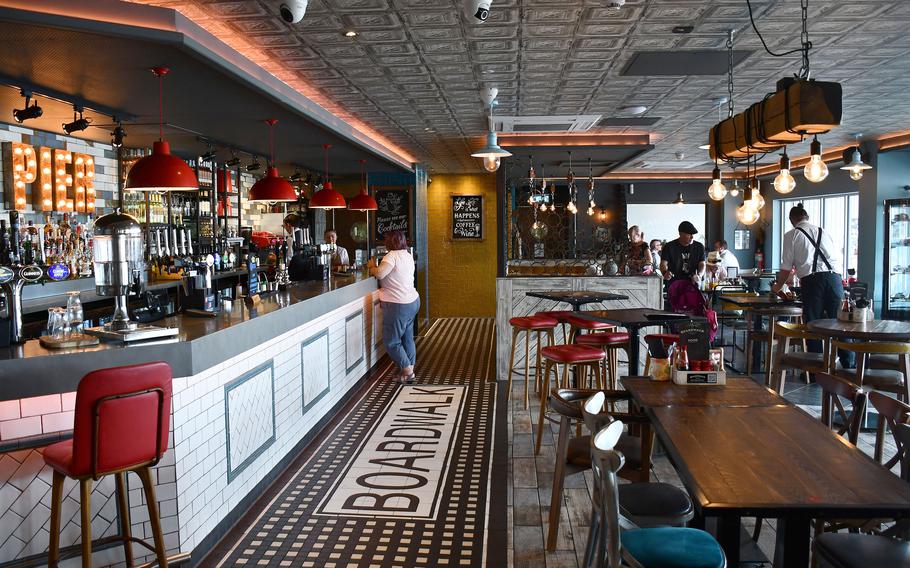 Boardwalk Café Bar
Address: Felixstowe Pier, UnderCliff Road West, Felixstowe, IP11 2AB, United Kingdom
Prices: Main dishes mostly from 13 to 16 pounds; lighter dishes for eight pounds.
Hours: Bar is open Mon.–Wed. 9:30 a.m.–10:30 p.m., Thurs. 9:30 a.m.–11 p.m., Fri. 9:30 a.m.–midnight; Sat. 9 a.m.–midnight; Sun. 9 a.m.–10:30 p.m. Food service is open Mon.–Wed. 9:30 a.m.–6 p.m., Thurs. and Friday 9:30 a.m.–8 p.m., Sat. and Sun. 9 a.m.–8 p.m.
Information: Telephone: (44) 01394 288029; Online: theboardwalkcafebar.co.uk
---
---
---
---