Kaiserslautern's Curry House makes a compelling case for Indian food
By
Stars and Stripes
September 8, 2022
---
When Naval War College professor and columnist Tom Nichols lit a culinary powder keg with his "Indian food is terrible and we pretend it isn't" tweet in 2019, I watched the ensuing brouhaha with no small amount of curiosity.
My experience with Indian cuisine was almost nil, so unlike Nichols, I hadn't formed an opinion about it. The uproar served as a catalyst, although my forays into the food scene of the subcontinent were sporadic for a time.
Fast-forward about three years to Kaiserslautern, Germany, where an unplanned encounter with Curry House became the first of three visits and counting. Consider this my belated rebuttal to Mr. Nichols' initial thought.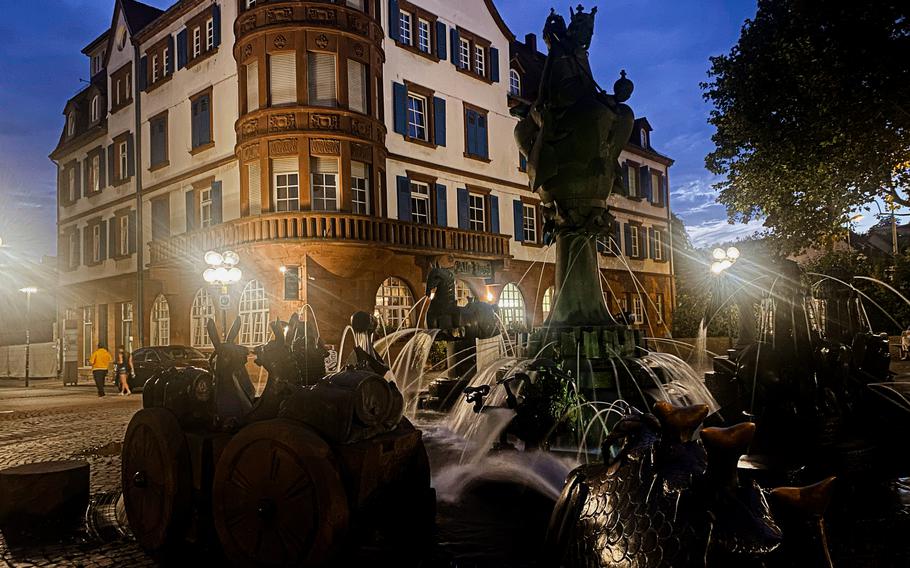 The location of the restaurant beside the landmark downtown fountain, the Kaiserbrunnen, and its menu laden with gluten-free dishes sealed the deal with Curry House for me.
I ordered a sweet lassi, which was served at the same time as papad, a thin, crispy bread made from lentil flour that is reminiscent of an angular tostada without toppings.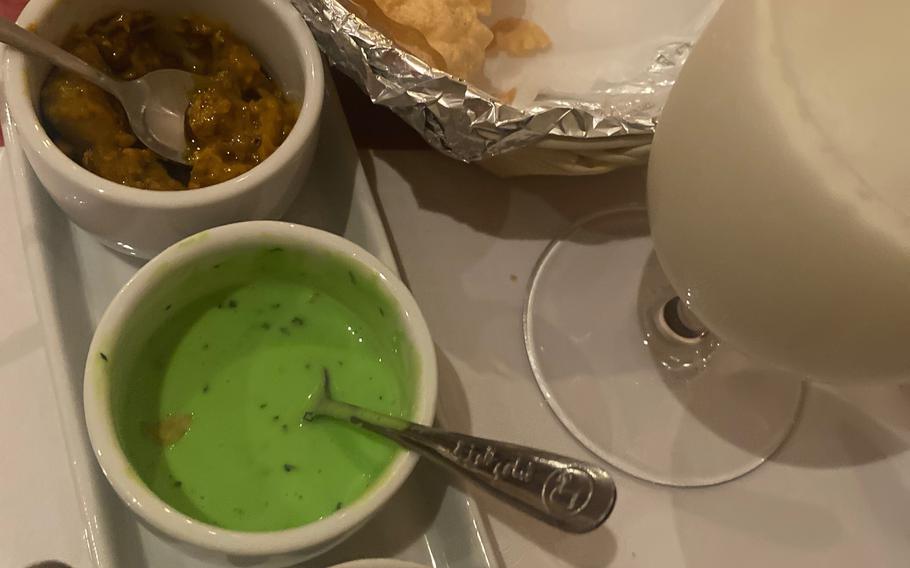 The papad was accompanied by three sauces: tamarind, yogurt with mint and one that looked like chutney. After trying all three, I stuck with the first two. The tamarind sauce was delicious, but the lime-green dip next to it was divine.
It's no exaggeration to say that papad and the two delectable sauces have become my favorite part of a meal at Curry House. I never would have guessed that so much enjoyment could come from the lowly lentil.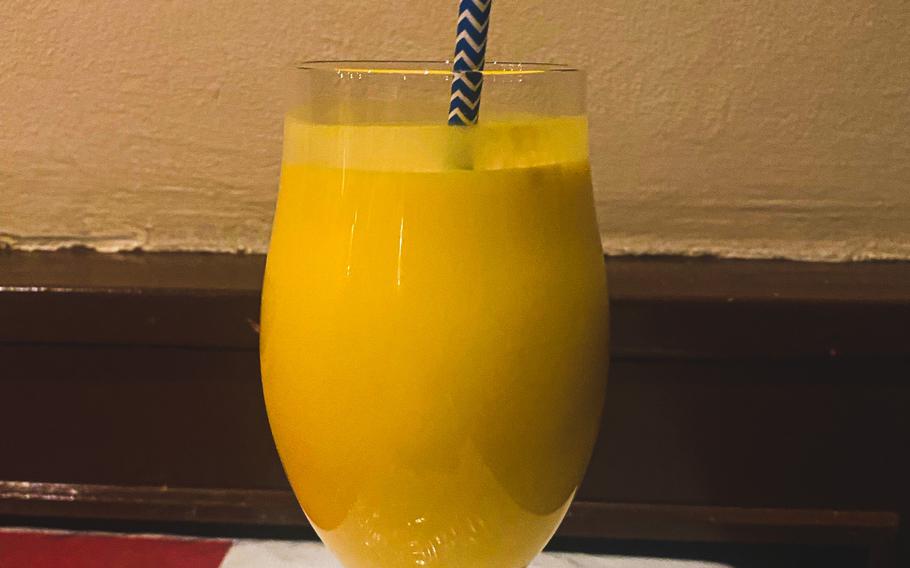 After trying the aforementioned sweet lassi for my initial dinner, I went with the mango variety on the subsequent two occasions. Both were quite tasty, although I think my preference would be for lassi No. 1.
There is also a third option, the salty lassi, which so far I haven't been able to bring myself to try. The standard assortment of soft drinks, juices and tea is available as well.
As for the entrees, my Curry House experience has been somewhat variable. But that's not to say I disliked anything I was served. Perhaps the best way to put it is that a spiciness level of medium for one dish can be different for another.
For example, the chicken korma's sauce is made from a blend of cream, almonds, coconut, cashews and spices. It surrounds the bite-size hunks of chicken with a robust flavor that I found pleasantly bold.
The medium-spiced chicken jalfrezi's sauce had much more kick. The combo of paprika, ginger, garlic, turmeric, lemon and tomato sauce was a little overpowering to my palate and made me grateful for the mango lassi.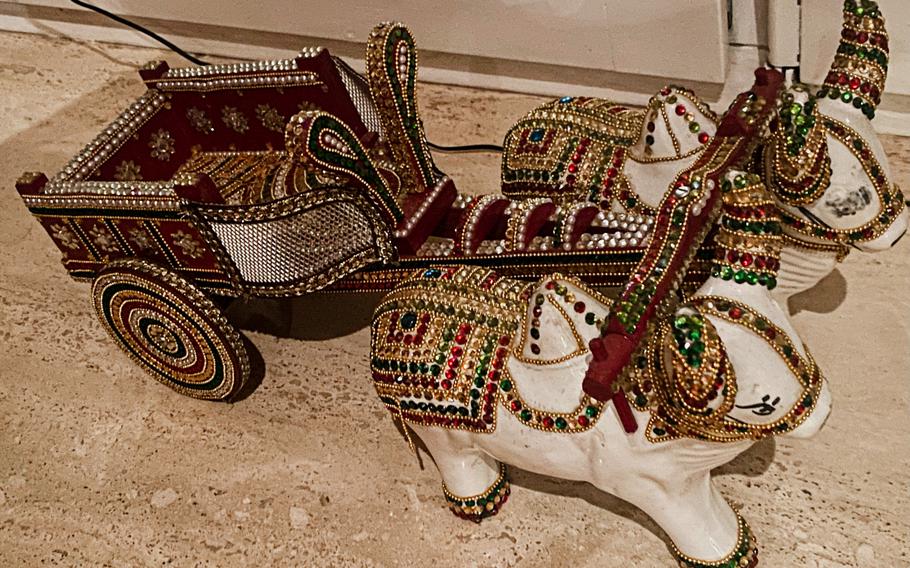 Colleagues who have frequented Curry House since its opening in 2016 say spice levels — and overall quality — have varied over the years and may depend on the chef working that day.
That said, they still recommend it above other local Indian restaurants. Favorites include the tandoori lamb; the palak paneer, which is a farmer's cheese in a spinach-based sauce; and the lamb dhansak, which features chunks of meat in a lentil curry with cumin and ginger accents.
A quick word about the basmati rice served with the entrees is in order. It's a ginormous helping, and I have yet to find room for all of it in the same sitting.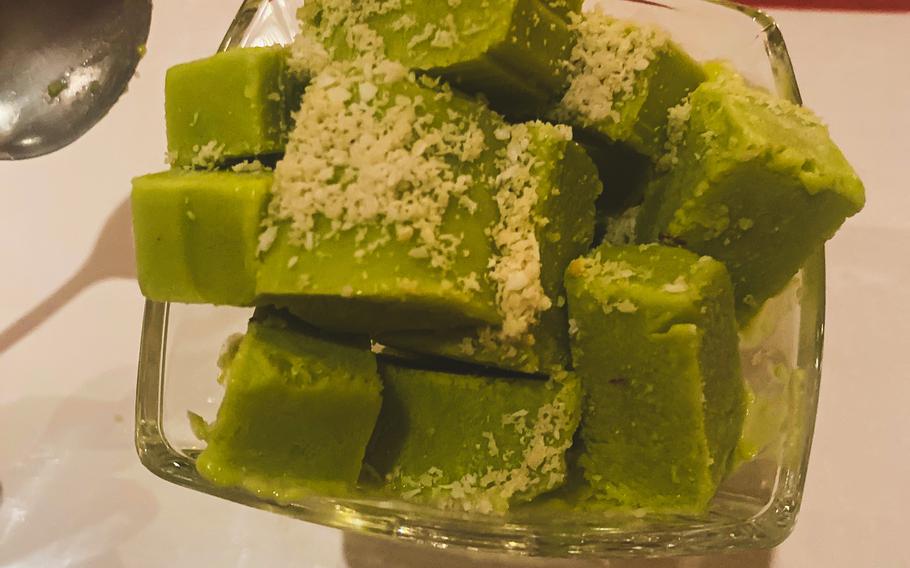 Curry House's dessert menu provides no shortage of temptation, to which I gave in all three times. On my first visit, I ordered kulfi, which is Indian-style ice cream made from milk, almonds, pistachios and cardamom.
But instead of scoops, it's a mound of block shapes. I was figuring it would be sweeter, but there was no taste letdown. It was so filling that I had to leave some behind. Such shame I felt at not being able to finish dessert.
The next time, I chose kheer, a piping hot rice pudding with pistachios, almonds and cardamom. It was very rich and very sweet.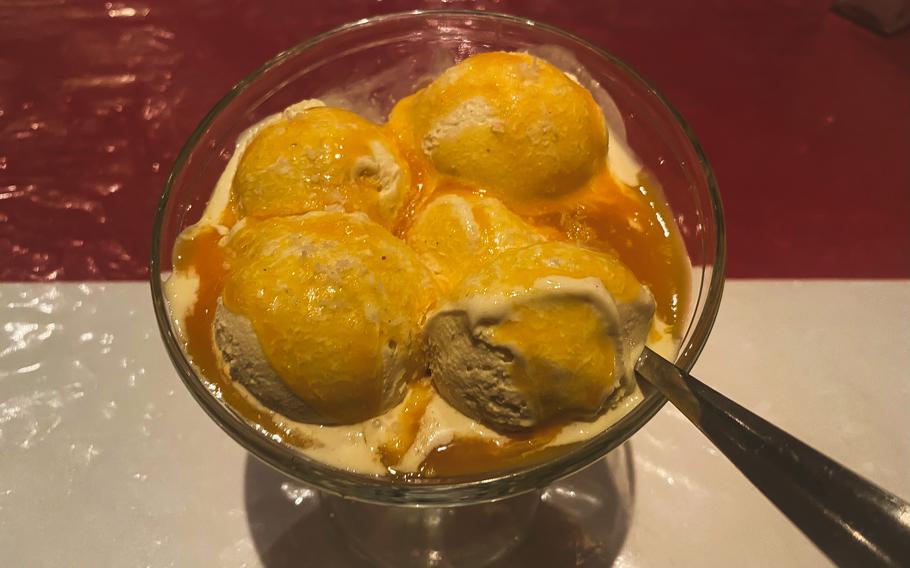 Not wanting to repeat the experience of a hot dessert in the summertime, I went with vanilla ice cream topped with a sweet mango sauce after my most recent meal. I savored each bite as the soothing sound of the fountain's gushing water, the strains of Indian music and a pleasant breeze wafted toward my table.
The waitstaff on my third visit told me that all the desserts except kulfi and the two ice cream selections are served hot. So word to the wise during this scorching spell for drought-stricken Europe.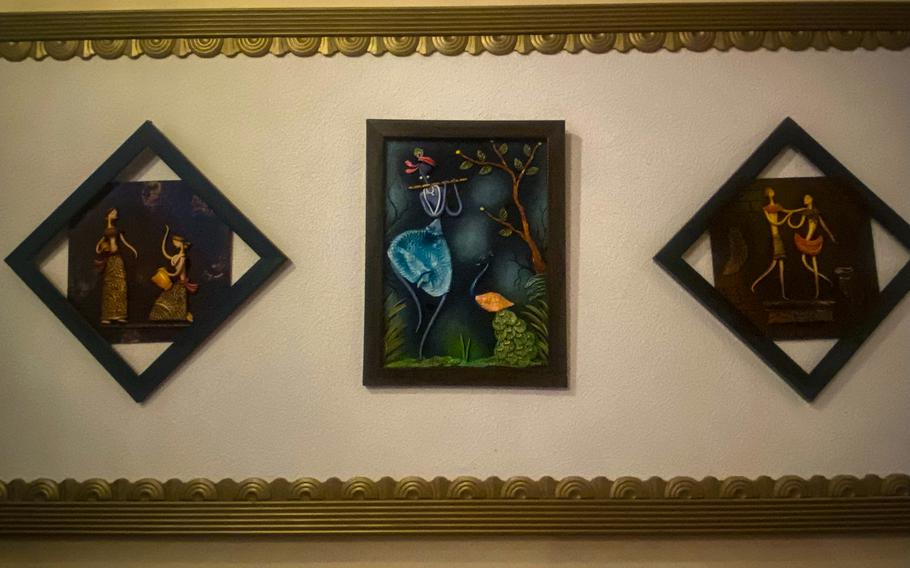 Tom Nichols eventually received his comeuppance when he took up a friend's invitation to have his mind changed over plates of Indian food. And in doing so, he helped raise about $90,000 to provide pandemic relief to India. Nichols still didn't care for the spiciest dishes but fell in love with lamb biryani.
If, by chance, he ever happens to be in Kaiserslautern and has a hankering for a repeat repast to confirm that Indian food isn't terrible, I will gladly steer him to Curry House.
Curry House
Address: Mainzer Tor 3, Kaiserslautern, Germany
Hours: Monday, closed; Tuesday through Sunday, 11:30 a.m.-2 p.m. and 5-10 p.m.
Prices: Appetizers, 3 to 6 euros; main dishes, mostly in the range of 15 euros to 20 euros; lassis, 4.50 euros; desserts, 3.50 euros to 6 euros
Contact info: Phone: 0631 36784267, Online: curryhousek-town.de
---
---
---
---