Delectable dishes, ambiance at Kaiserslautern's Pho Viet beg to be sampled
By
Stars and Stripes
August 18, 2022
---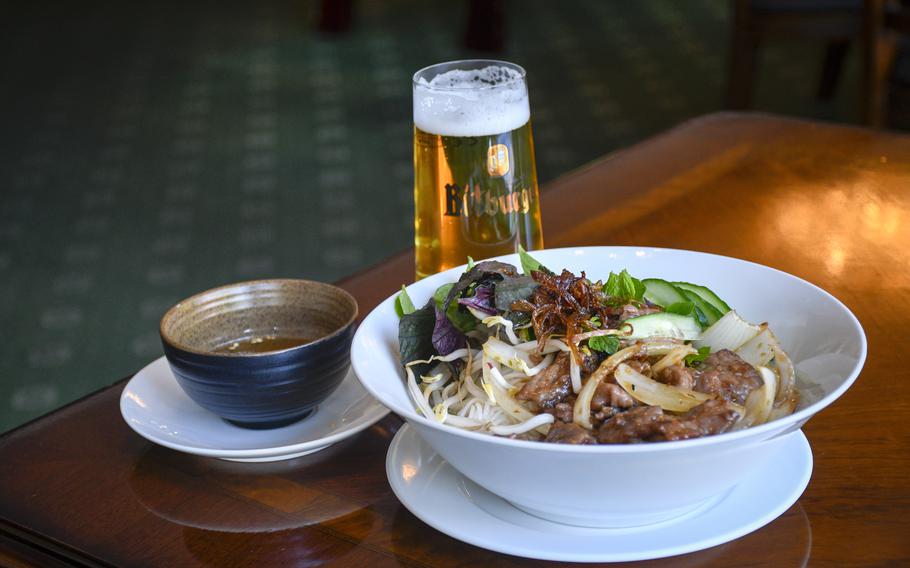 The tasty food and beautiful decor at Pho Viet in downtown Kaiserslautern, Germany, seem to have largely escaped the public's notice.
Occupying the space that once housed the China-Restaurant Pavilion and its highly popular buffet, the family-owned restaurant switched cuisine concepts in November 2021.
"We want to go back to our roots and mainly offer Vietnamese food and focus on our world-famous noodle soup, hence our new name," Pho Viet's website announced at the time.
It's unfortunate to see that the foot traffic hasn't been the same since the change.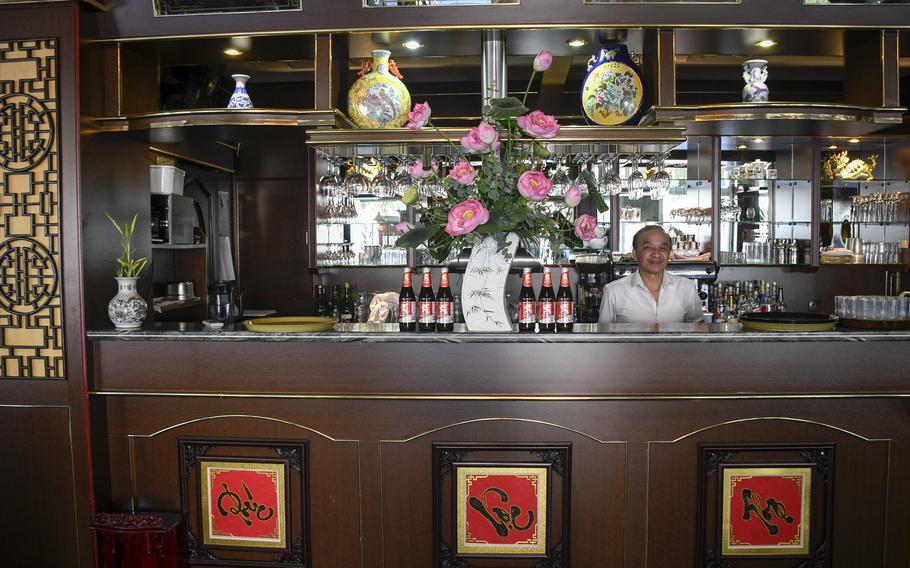 "Some people still think there is Chinese food," I was told during a recent visit by owner Tran Cong Nhan, who on most days is the sole server and used to own Restaurant Saigon near the Kaiserslautern train station.
His previous restaurant was short on space for its dedicated clientele. The new location, near the Kaiserbrunnen fountain downtown, has room for 180 guests.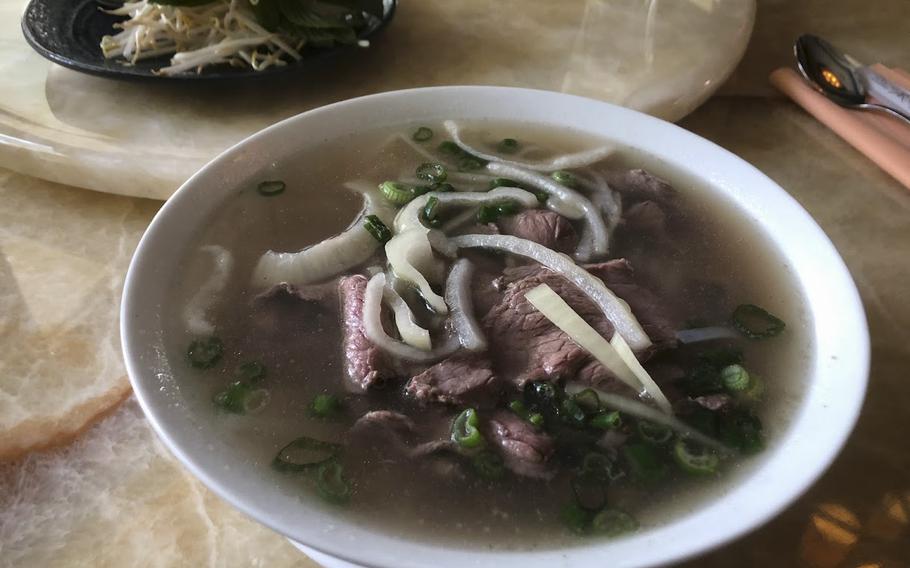 The restaurant's pho, which is properly pronounced more like "fuh," features soft, tender beef that is not overcooked, in contrast to what's been served to me at some other Vietnamese restaurants. The soup also includes enough fresh bean sprouts, mint, lemongrass and coriander to add crunch.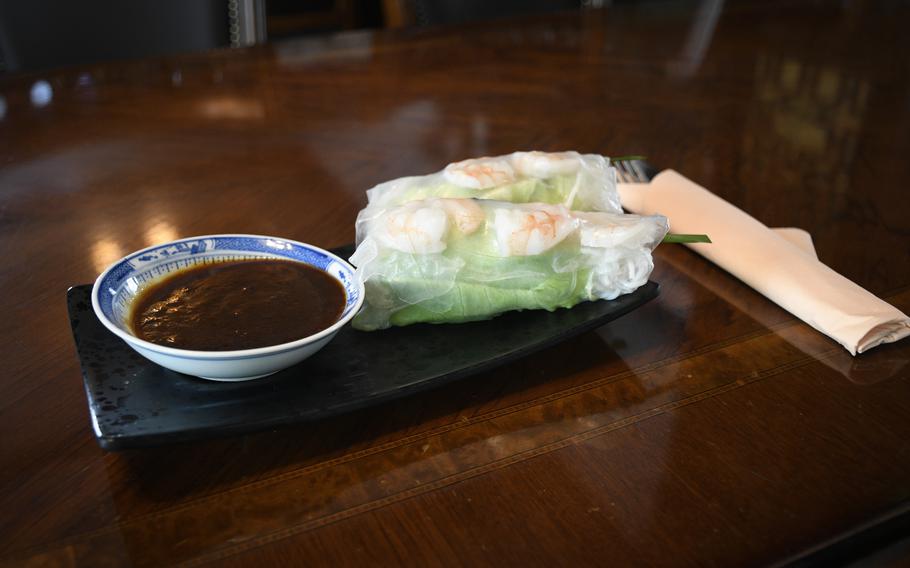 The fresh spring rolls — with shrimp, rice noodles, cilantro and mint wrapped in see-through rice paper — were crunchy, and the flavors of each ingredient were balanced.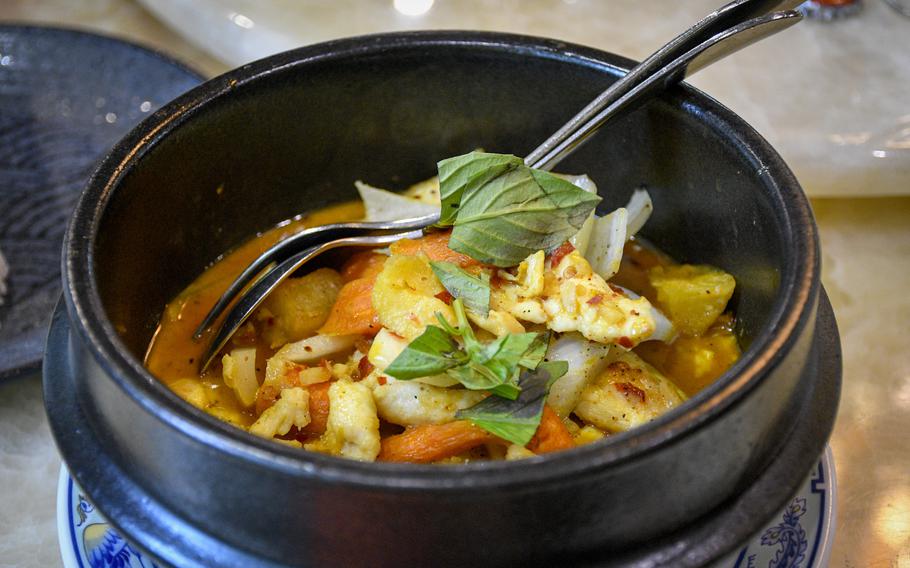 The dish that impressed me most was the thit ga xao cari, a chicken curry with potatoes, carrots and coconut milk. Again, each flavor was well-balanced, with the spices giving the dish a warm buzz on the tongue.
I also tried the bun thit bo xao, a dish consisting of rice noodles with fried beef, chili, herbs, bean sprouts and fish sauce. The tender marinated beef was complemented by the crunch of the vegetables, although I wish there had been some carrots. The fish sauce provided some sourness and kick that I found pleasing.
The service is a bit slow, but it's obvious the food is being made from scratch. The prices are comparable to those at most other Vietnamese restaurants in the area, except for Lila, which is much cheaper.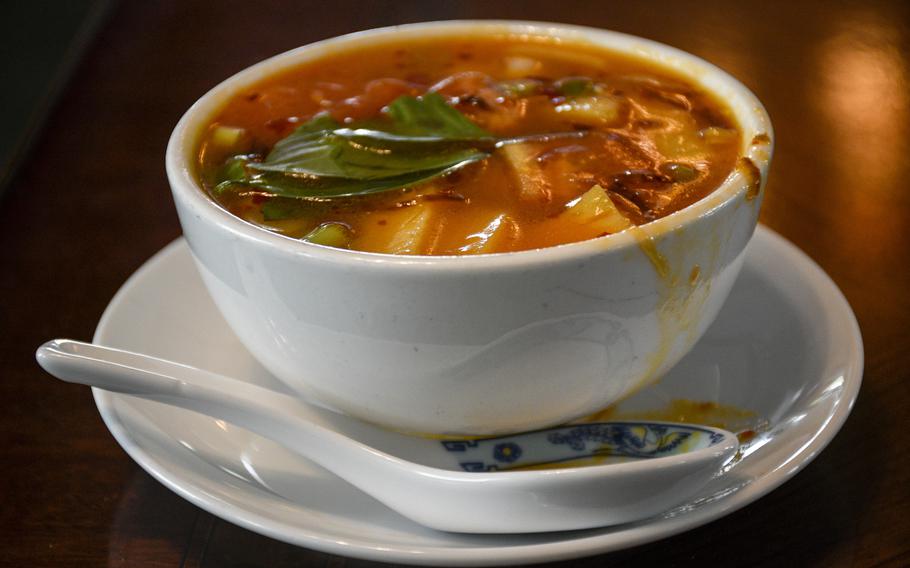 Pho Viet serves Saigon beer, a Vietnamese lager, for those who like to sample beverages from around the world. There are also traditional German beers as well as bar staples such as vodka and schnapps. 
Customers can pick up their food at Pho Viet or place orders for delivery through Lieferando if they live within range. For those who choose the in-house experience, there is limited street parking in front of the restaurant as well as a nearby parking garage.
Inside, there's a table in the corner with a Lazy Susan where I like to savor espresso and pho as well as the view onto a small courtyard on one side and a large Chinese boat made of stone on the other side.
The decor is charming and classy, although it still looks like a Chinese buffet. Usually, business is slow enough that I can chat with the owner.
Tran Cong told me on a recent visit that he thinks the COVID-19 surge brought on by the omicron variant last year affected traffic during the change from Chinese cuisine to Vietnamese.
He acknowledged that his heart wasn't in cooking Chinese food, which is why he made the shift. He said he might add a Vietnamese food buffet in the winter.
He also spoke about his life. He was one of the "boat people" who fled Vietnam in rickety watercraft after the collapse of the U.S.-backed government in Saigon in 1975. He spent a year in a refugee camp in Malaysia, eventually moving to Germany in 1988 with his brother.
As I waited for my order, a man walked in and asked Tran Cong whether the buffet was open. He said no, and the man got back into his car and drove away.
I'm sure he would have enjoyed a lovely meal had he stayed.
Pho Viet
Location: Steinstrasse 50, Kaiserslautern
Hours: Open every day except Monday. Lunch hours are 11:30 a.m.-3 p.m. Dinner hours are 5:30-10 p.m.
Prices: Lunch specials are 10 to 13 euros and come with a main dish, an appetizer and a dessert. Starters and soups are 5 to 6 euros and main dishes are 12 to 15 euros.
Menu: English and German.
Information: Online: phoviet-kl.de; (+49) 0631 67780
---
---
---
---