Unassuming Lakenheath restaurant scores with broad range of Chinese and Japanese fare
By
Stars and Stripes
August 5, 2022
---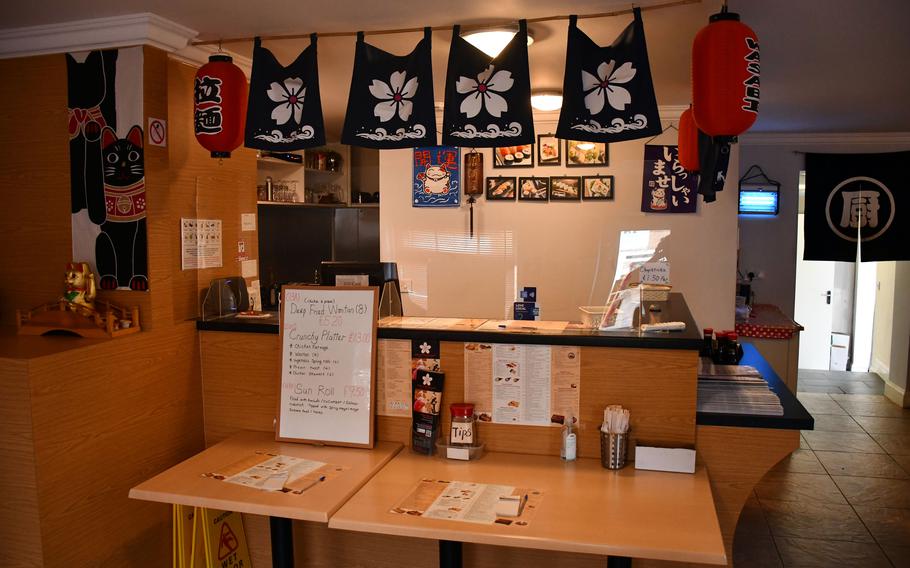 You'd be forgiven for missing Sakura Japanese and Chinese restaurant. With its simple two-tone color scheme, it blends into many of the surrounding buildings in Lakenheath, England.
However, its appearance belies the quality and variety of food. Just five minutes from RAF Lakenheath, Sakura has more than 160 items on its menu.
Though many COVID-19 restrictions were lifted awhile ago, I still find myself leaning toward takeout. But doing so takes away from the dining experience.
That's especially the case at Sakura, where the food you bring home loses freshness and crispiness quickly. I'd highly recommend staying there to eat, despite there being only six or so tables.
My wife and I recently took our 4-year-old daughter and 1-year-old son to the restaurant for dinner.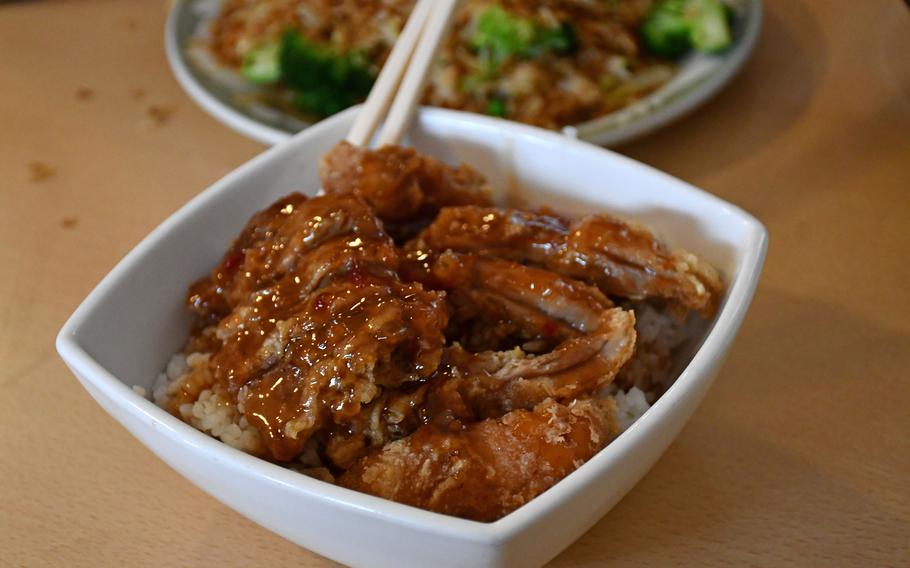 I chose the roast duck with plum sauce donburi. It was scrumptious. Duck meat in restaurants normally has a decent amount of fat, which can add to the flavor. But these slices were lean and fried well, which suits my preference. Each bite was crunchy on the outside and tender on the inside.
My only criticism is the chef went too heavy on the sauce. It was excellent on the duck but the white rice was drowned in it. If I want something more in my rice, I'll order it fried instead.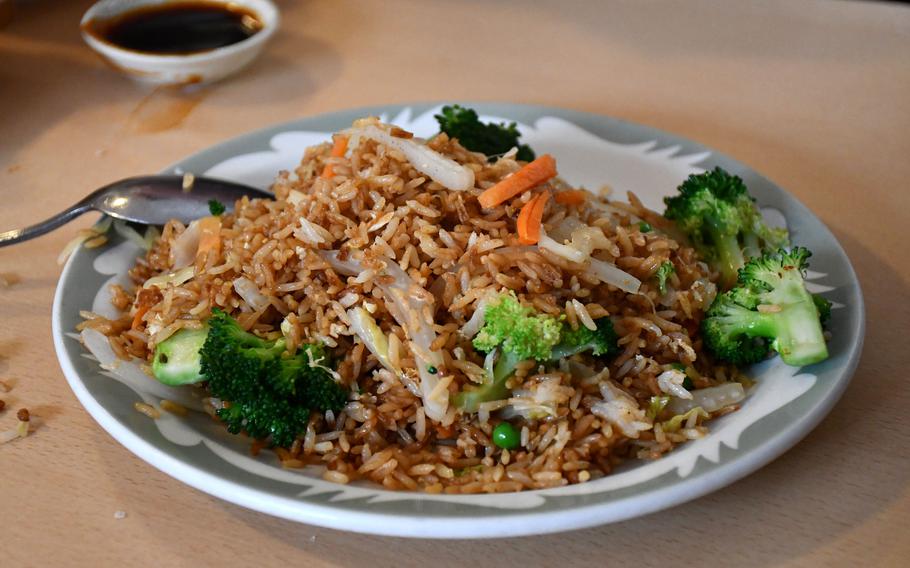 Speaking of which, we normally order fried rice for my son, who loves eating the vegetables and chicken with his hands, like one of the Lost Boys from the movie "Hook."
My wife and I tend to eat a few spoonfuls for ourselves. The fried rice wasn't greasy at all and more than met our expectations.
My wife, who grew up on the water, went with a salmon Philadelphia maki and the sashimi salmon and tuna don, which is raw salmon and tuna slices on a bed of white rice.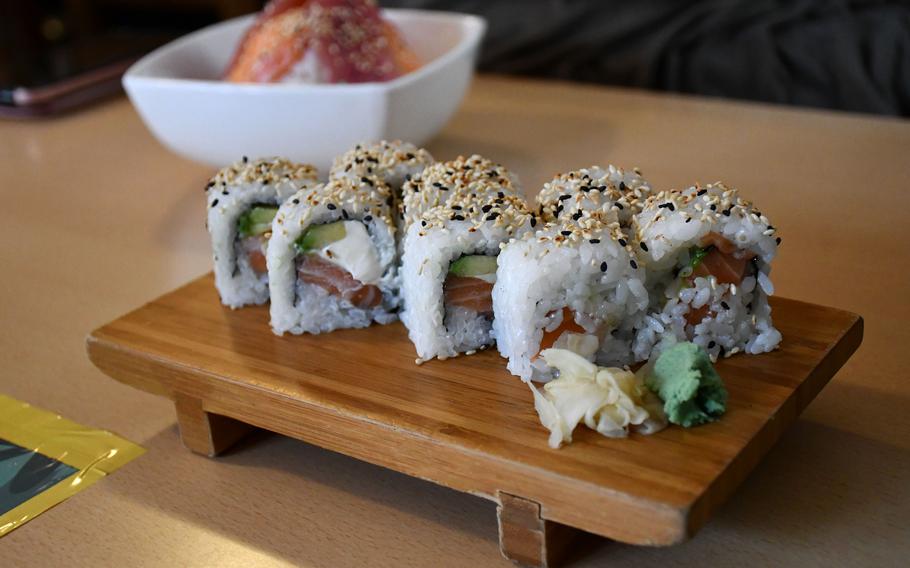 We were supposed to split the sushi roll, but I was so caught up in my meal that she sneaked a slightly larger portion than the agreed-on half. I'll just have to be quicker next time.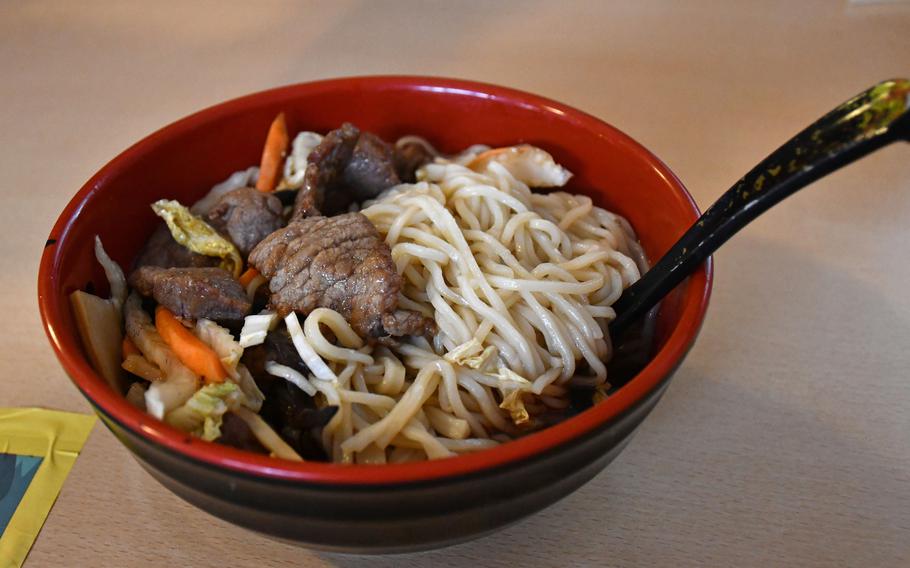 The real surprise for us came from our daughter, who devoured her Chinese-influenced beef ramen. She's not exactly a picky eater, but she doesn't tend to finish all her food and instead grazes on it over an extended period of time.
Not on this night. Maybe it was because Sakura has child-friendly chopsticks and she was enjoying eating with them, or maybe it was because the flavors in the dish were excellent.
Having tried a few bites of it myself, I want to believe the latter, but this dad is not complaining. She wolfed down the thick noodles, the soft and juicy beef slices and the vegetables, all of which came in a clear broth.
It was one of the better bowls of ramen I've had in quite some time. I'll order that for myself on our next visit.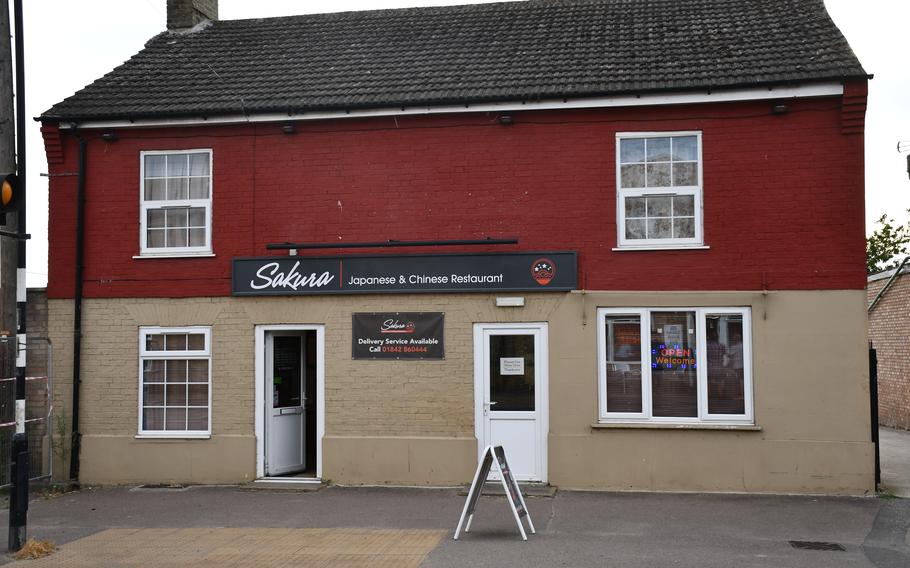 Sakura
Address: 44 High St., Lakenheath, England
Hours: Sunday and Monday, 11 a.m.-10 p.m.; Tuesday and Wednesday, closed; Thursday, 11 a.m.– 10 p.m.; Friday and Saturday, 11 a.m.-11 p.m.
Prices: Tempura, 7-9 pounds; sushi rolls, 7-12 pounds; donburi, 10-11.30 pounds; curry rice, 8.50-10.50 pounds.
Information: Online: offbase.uk/sakurarestaurant/menu.htm; Phone: +44 1842 860444
---
---
---
---