Bahrain capital's Swagat dishes up refreshingly different sort of Indian food
By
Stars and Stripes
June 2, 2022
---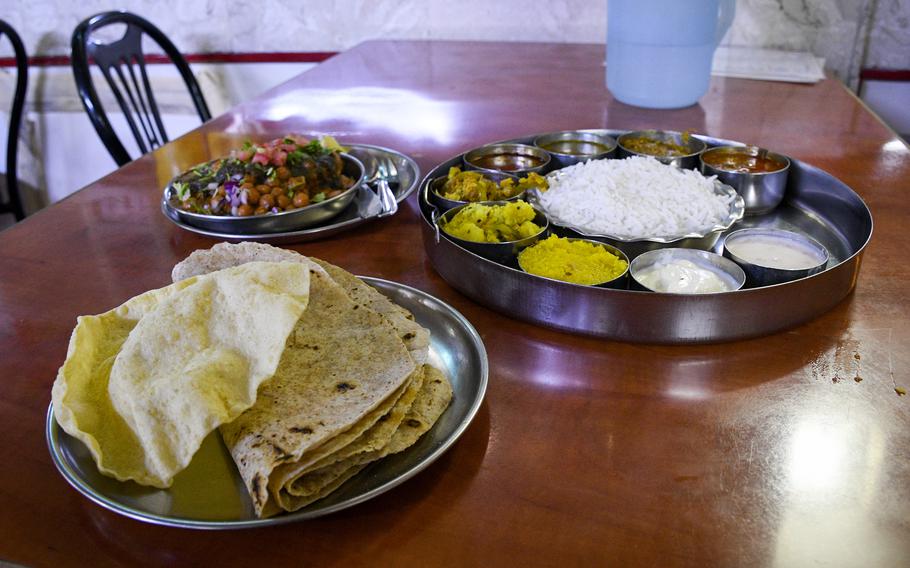 Americans assigned to the headquarters of U.S. 5th Fleet can get a sampling of India without having to fly or board a ship.
Swagat offers south Indian cuisine, a different culinary experience of the subcontinent than the one Americans may be used to back home.
The hearty foods common to many Indian eateries in the West — chicken tikka masala, aloo gobi, naan — come from the country's northern provinces.
The food at Swagat, located in Manama's souk, is lighter but still filling. South Indian foods tend to have less heavy cream, oil, meat and bread, and more coconut milk, lentils and rice.
At Swagat, that means you can have a full meal and still be filled with energy to haggle for souvenirs at the nearby gold market.
The restaurant may seem small when you first enter, but the upper floor has plenty of tables. As you walk upstairs, you'll pass a large menu, where you can see that almost everything costs 1 Bahraini dinar or less.
On my first visit, I wanted to try as many flavors as I could, so I ordered a thali for 600 fils, or about $1.60.
The waiter brought out the thali, a large, round metal plate, loaded with 10 small bowls each filled with its own dish. One dish had spiced potatoes, and others had yogurt, pickled vegetables, chutneys or fluffy long-grained rice.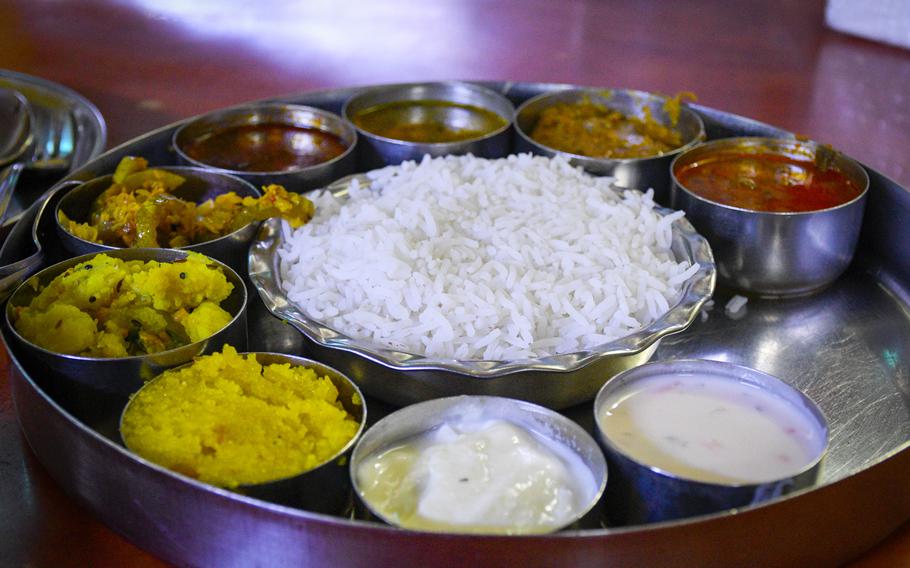 I sampled each flavor and decided that my favorite was a sweet dessert made from semolina, nuts and saffron.
I returned another night to Swagat and ordered a paper dosa. A dosa is like a crepe made of fermented rice and lentil batter, stretched out wafer-thin. This one was formed into what looked like a scroll so large it took up the width of the table.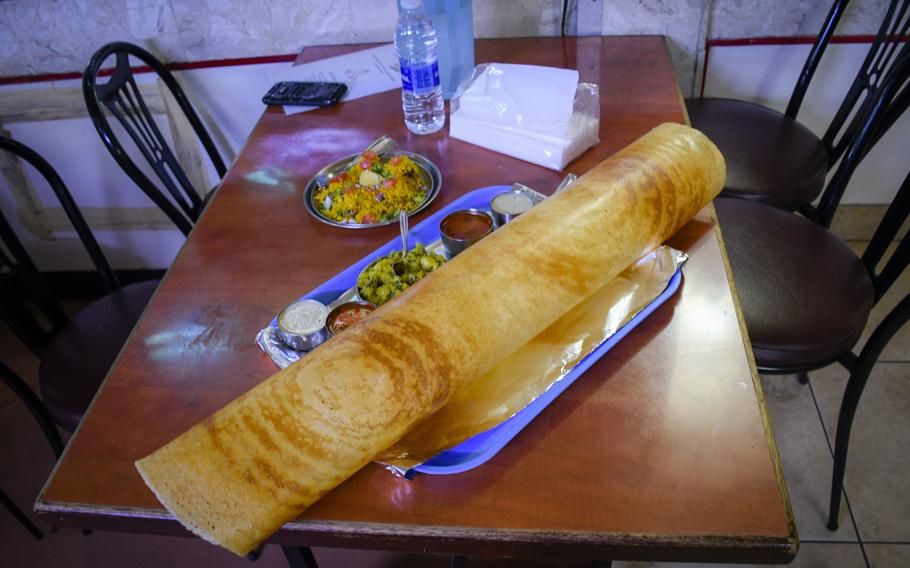 The crispy dosa edges offered a satisfying crunch as I ate with my hands, tearing off portions to dunk in tamarind and cilantro sauces.
I washed down my meal with a glass of pineapple juice, light and refreshing like everything else I had tried at Swagat.
The friendly waiter, who spoke decent English, recognized me on my second visit.
He said most of the clientele at Swagat's consists of workers from India, Bahrain's largest expat community, marking the place as a local favorite.
While the downstairs portion of the restaurant was hectic at times, the upstairs dining area fostered a warm atmosphere, with a few families eating together.
The menu includes some dishes from northern India, but I did not have a chance to try them.
Instead, I enjoyed the unique tastes of southern Indian cuisine, and I left energized to continue exploring the nearby souk.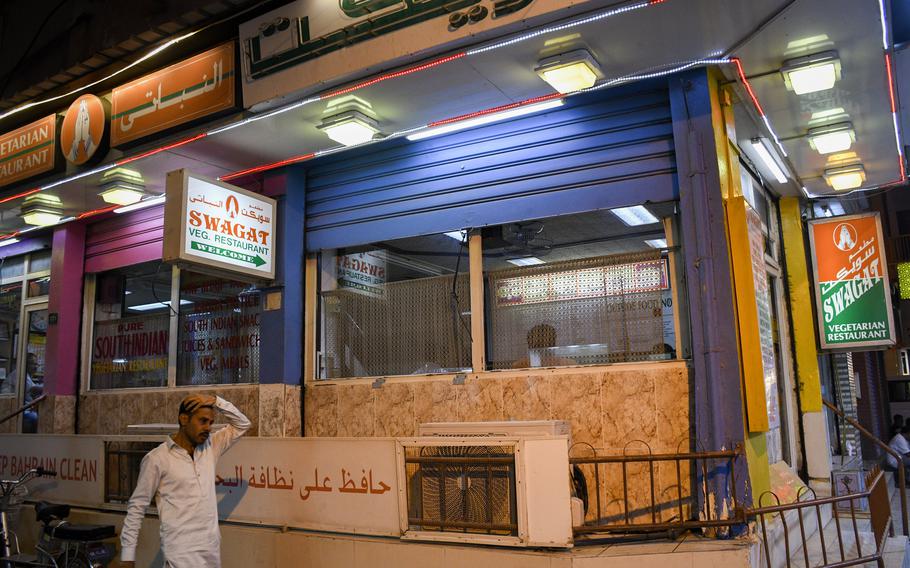 Swagat
Directions: The restaurant is about a three-minute walk from the Bab Al Bahrain entrance to the souk. Uber offers rides from Naval Support Activities Bahrain. Parking outside the souk and walking to the restaurant is the most feasible way of getting there.
Hours: 6 a.m.-11 p.m. daily; special hours during Ramadan
Cost: Most dishes are less than 1 Bahraini dinar
Information: Phone: +973 1722 5137
---
---
---
---