The burgers are fine, but there's something better at Frankfurt's Hamburger am Turm
By
Stars and Stripes
May 20, 2022
---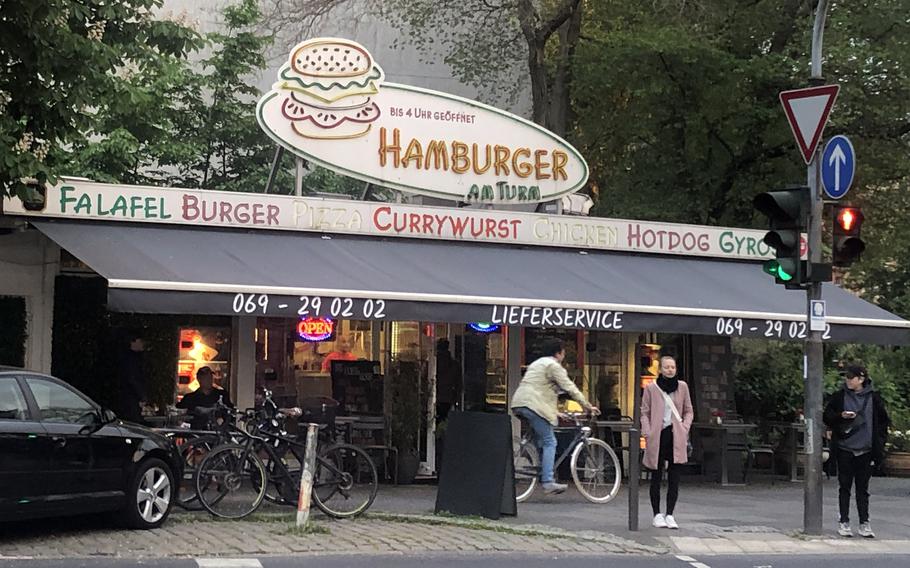 The last time I was at Hamburger am Turm in Frankfurt, I ordered a falafel with hummus sandwich.
The lady across the counter asked if I wouldn't rather have a falafel plate. I said no, sandwich was fine, and when it was ready, I sat at an outside table and quite enjoyed it.
A couple of minutes later, she walked by with an absolutely delicious-looking plate of falafel and hummus and an assortment of salads and said dryly, "This could have been yours."
I knew I had made a good choice — my sandwich was scrumptious — but it wasn't the best choice. Next time, I thought.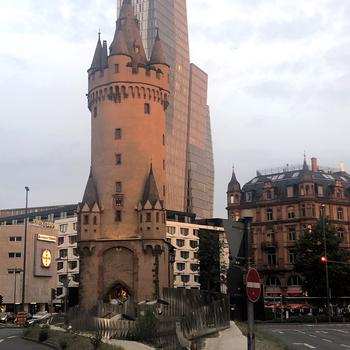 The Hamburger am Turm, which gets its name from the nearby Eschenheimer Turm, a defensive tower that was once part of the city's medieval fortifications, is best described as a fast-food restaurant.
You order at the counter and either eat at the tables outside or take the food to go.
There is a big selection: hamburgers, hot dogs, pizza, doner kebab, salads and the aforementioned falafel. And the ubiquitous German fast-food favorite, sausage, is offered in the form of bratwurst, currywurst and rindswurst.
My next time to eat there was on a recent evening with my wife. She scanned everything on the menu and settled, of course, on the falafel plate with hummus and various salads.
We always try never to order the same thing, so gentleman that I am, I let her have the falafel and I looked for something else.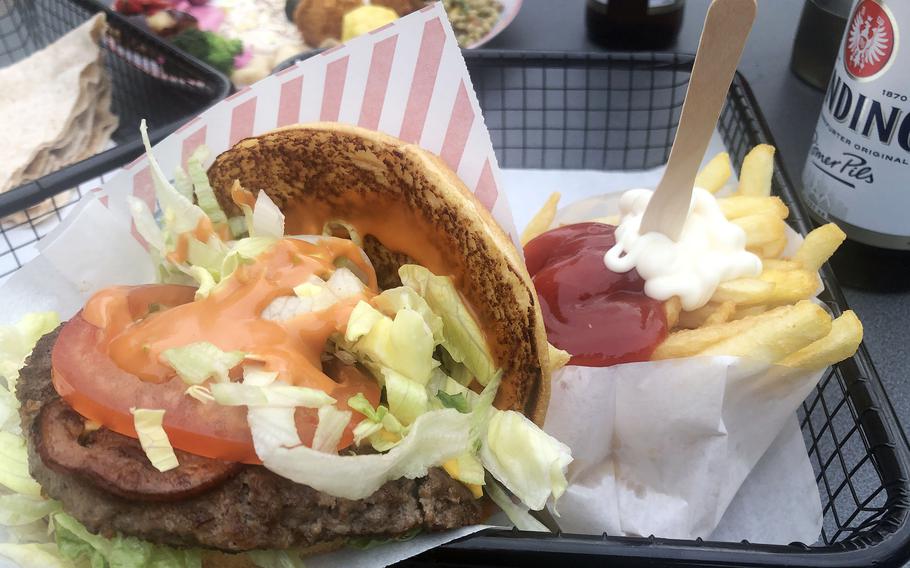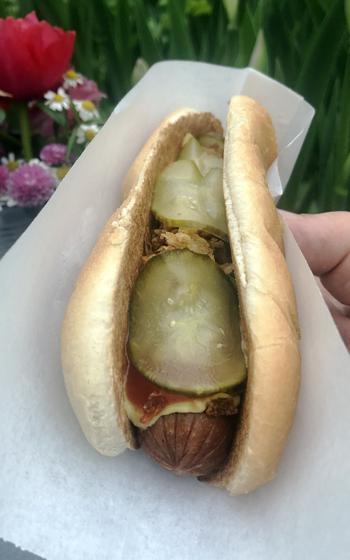 Seeing that it is a hamburger restaurant, I went with the bacon cheeseburger with fries.
It was what I would call an old-fashioned cheeseburger, not one of those piled-high gourmet burgers that need a skewer to stay intact and that you can't eat with two hands.
It came with lettuce, tomato, pickle, onions, mustard and ketchup. And it was delicious. The only negative was that with a 3.5-ounce patty, all you can get is a well-done burger. I like my burgers more on the pink side.
The fries were to my taste, crunchy on the outside, firm on the inside.
The vegetarian falafel plate with hummus and salads looked as mouth-watering as it did the previous time. The dish also includes potato salad, an apple-beet salad and a lentil salad.
White beans, various vegetables and a horseradish-beet cream were among the other things served with this delectable dish, along with unleavened flatbread.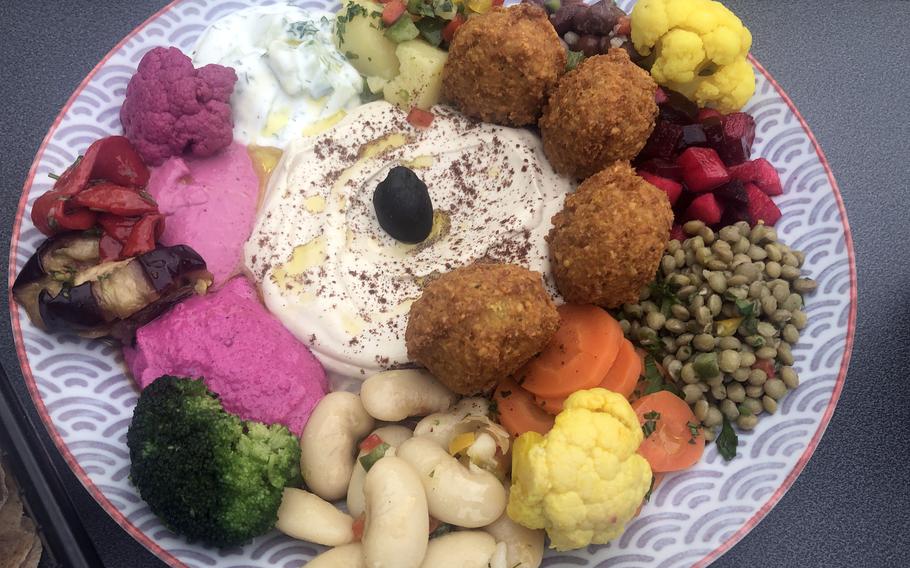 My wife let me taste the falafel. It was very good, mildly piquant, with a delicate whiff of many spices.
We washed it all down with a local Binding beer.
It had been ages since I'd eaten a hot dog, so even though I was no longer hungry, I decided to give one a try. I ordered the classic. It came with ketchup, mustard, roasted onions and pickles, and it too was yummy.
I liked the crunch of the onions and the texture of the dog. It was coarser than most, not ground to a pulp. The only thing missing, to me, was pickle relish.
I also appreciated that the buns for both the dog and the burger were toasted. I like the flavor, and toasting the buns helps to keep them from getting too soggy.
It was a delicious meal, and we strolled away thoroughly satisfied. Next time, I am for sure having the falafel plate.
The Hamburger am Turm restaurant
Location: Eschenheimer Anlagen, 60318 Frankfurt, on the corner with Eschersheimer Landstrasse. Closest parking garage is MyZeil; a short walk away is Boerse. Closest subway stop is Eschenheimer Turm
Hours: 11 a.m.-4 a.m. daily, and depending on business, until 6 a.m. on Saturday and Saturday mornings
English menu: No, but there are photos of most dishes.
Prices: Burgers start at 6 euros, hot dogs at 4.50 euros; a falafel sandwich costs 6 euros; pizzas are from 6 euros to 9.50 euros. The vegetarian falafel plate with hummus and salads is 11.50 euros; a cheeseburger with fries and a soft drink is 11.75 euros.
Information: Online: hamburgeramturm.de
---
---
---
---