Short drive from RAF bases leads to exotic Aussie steakhouse
By
Stars and Stripes
May 12, 2022
---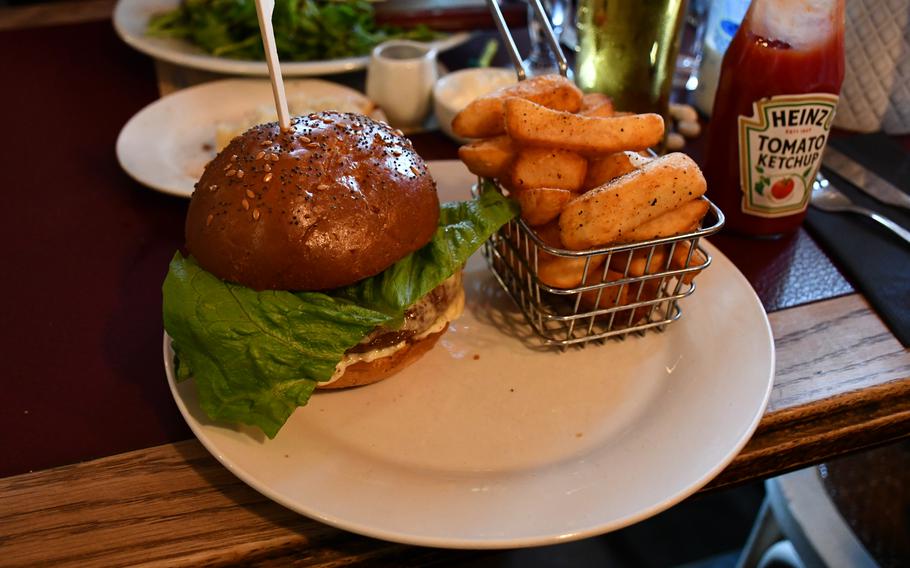 Meat sourced from Australia isn't particularly unusual to find in an English steakhouse, but it's usually beef.
Red Lodge Steakhouse and Bar, a restaurant about 20 minutes south of RAF Mildenhall, serves the steaks and burgers you'd expect, but saves room for more adventurous diners interested in exotic meats.
My family and I popped in for dinner and were pleasantly surprised by both the menu and the decor. The bar is like a fuselage, with airplane-seat booths and a wing as a countertop.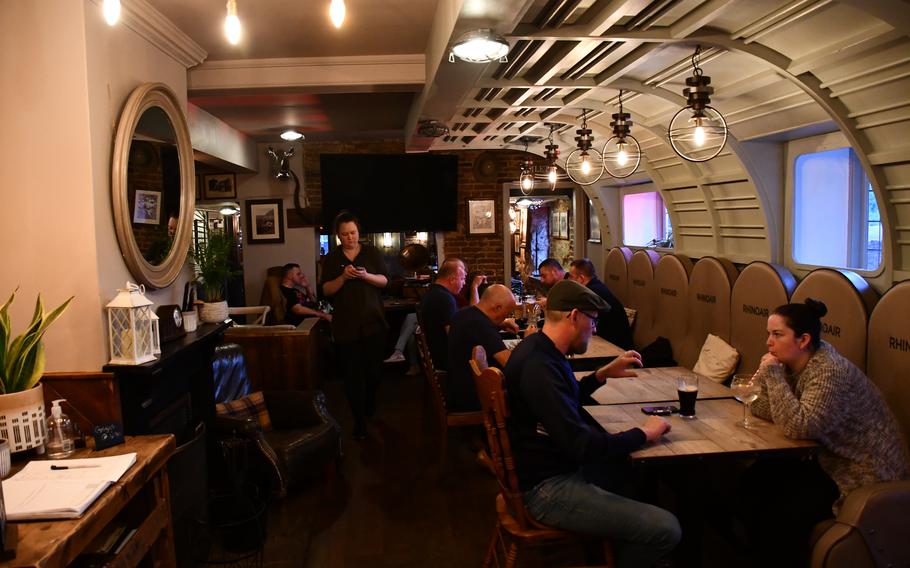 The decor around the tables is styled as an African hunting lodge, with maps on the ceiling, antique cameras on windowsills, a big fireplace and a wall of bookshelves filled with antique guns and books.
Lisa Cooper, the manager of the restaurant, said the interior was designed to reflect the "fun-loving" attitude of the Australian owners.
The Down Under feel isn't limited to the surroundings. Besides the usual pub grub of chicken wings, pizza, steaks, salads and burgers, the menu offers kangaroo steak, an exotic dish of the day and a kangaroo burger called the Skippy.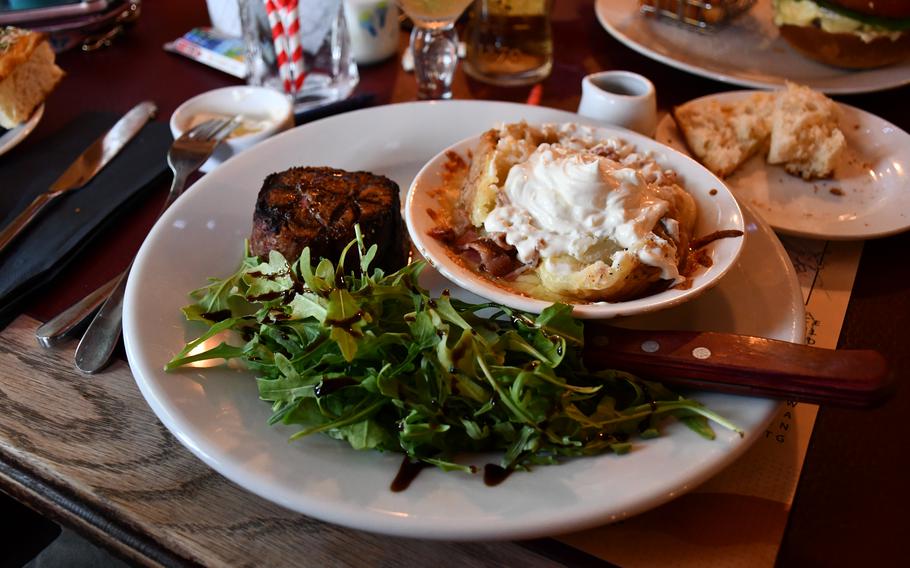 Having eaten my share of unusual dishes in travels to four continents, I had to give the kangaroo a try.
I ordered the Skippy, my wife ordered the filet mignon and my 4-year-old daughter had the mac and cheese. While we waited for our food, I couldn't help but notice how much chatter was going on in the restaurant.
Some people might be bothered by that, but to me it was a good sign. It was a Wednesday night and the restaurant was almost at capacity.
The food came out in a timely manner, but the steak came out well-done even though my wife ordered it medium-rare. The manager took the situation in stride, apologized and ordered us a new steak.
The steak arrived when I was almost done with my burger, but it was worth the wait, according to my wife. The steak was cooked perfectly. It was delicious, tender and full of flavor.
My first experience with kangaroo meat was quite memorable. The Skippy was jam-packed with a myriad of flavors. It had a lightness to it similar to other lean meats and though It's considered a gamey meat, it wasn't as tough as I expected it to be, compared to other game meats I've had. It was a juicy burger, and the cheese and the jalapeno mayonnaise sauce went with it extremely well. I didn't feel lethargic at all after eating this unique burger.
My daughter, who has been a picky eater as of late, ate her entire bowl of mac and cheese. As a father who has been struggling to get her to eat all her food, I can say this restaurant did a great job delivering a meal that my kid thoroughly enjoyed.
We finished with a warm brownie with vanilla ice cream, which was a delicious finish to a very tasty meal.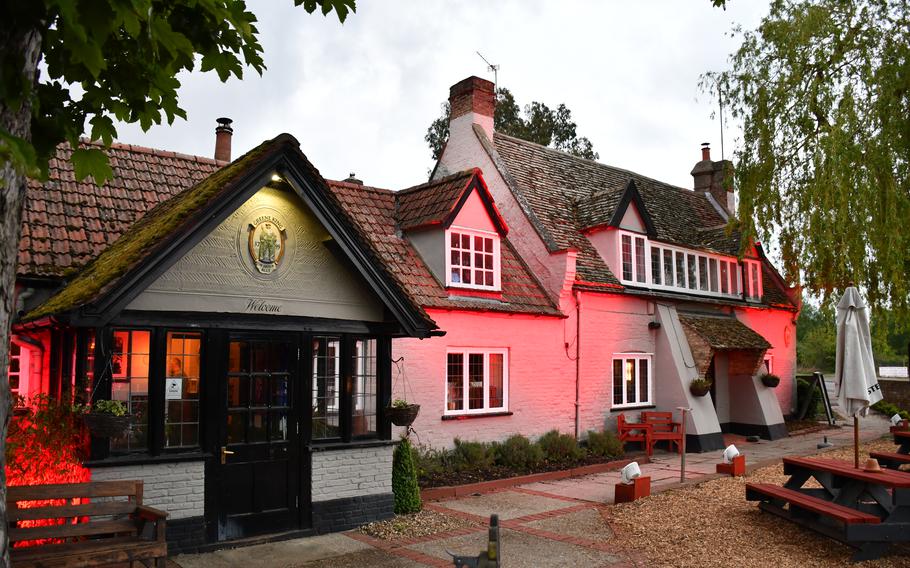 Red Lodge Steakhouse and Bar
Address: 70 Turnpike Road, Red Lodge, United Kingdom
Hours: Monday-Thursday, 3-10 p.m.; Friday, 3-11 p.m.; Saturday, 9 a.m.- 11 p.m.; Sunday, 9 a.m.- 9 p.m.
Prices: Starters range from 5 pounds to 8 pounds; grill menu from 16 pounds to 50 pounds; salads, 10 pounds; burgers, 8 pounds to 13 pounds; pub classics, 7 pounds to 14 pounds.
Information: Phone: 01638 750531; email: redlodgesteakhouse@gmail.com; Online: facebook.com/redlodgesteakhouse
---
---
---
---