Chilean vibe makes Chacarero prime place to have a cow
By
Stars and Stripes
May 5, 2022
---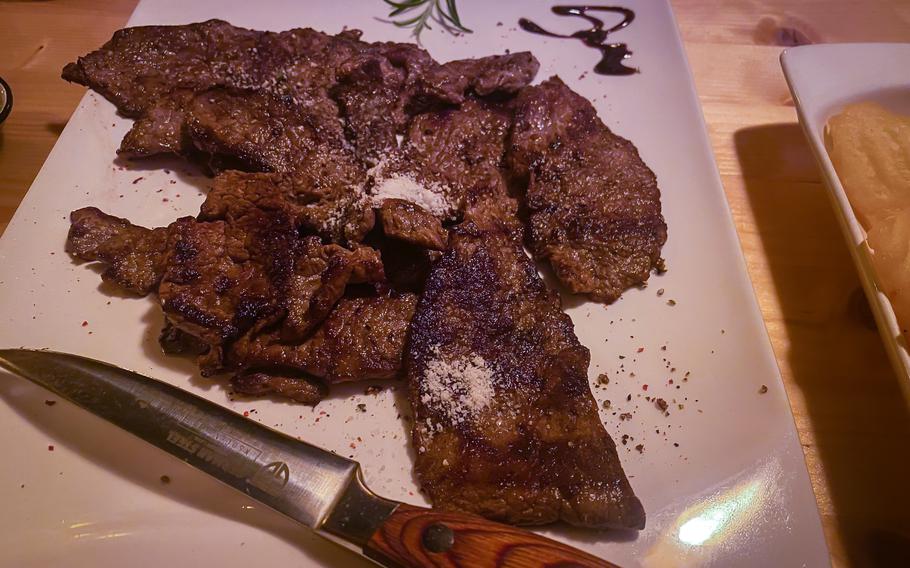 People of a certain age will remember an iconic Wendy's commercial from the 1980s in which an elderly woman repeatedly asks "Where's the beef?"
In the Kaiserslautern area, the top answer to that question is Chacarero Chilean Steakhouse, near Ramstein Air Base.
The restaurant occupies the ground floor of a building that is probably as close to cookie-cutter as a German developer can produce.
But the interior is a different story. Dominated by wood and decked out in quirky light fixtures, it evokes the cultural richness of Chile. Vivid landscape photography of the country's natural wonders punctuates the walls along with artistic creations dubbed "retablos," the Spanish word for altar images.
After settling in, I treated myself to a pisco sour as a belated birthday present.
Chacarero bills the cocktail as the national drink of Chile. Pisco is a South American brandy that is a source of dispute between Peru and Chile, in the same vein as the competing claims by Slavic countries about the origins of vodka.
The pisco sour made for a tasty complement to the steakhouse's star attractions: the juicy cuts of grain-fed and grass-fed beef. The former is sourced from Australia, the latter from Argentina.
Walk-in customers can order whatever available menu items suit their fancy. But there is also an option to call beforehand and specify a steak, thereby allowing the Chacarero grillmasters plenty of cooking time to maximize the meat's tenderness and flavor.
On a return trip, I pre-ordered a 10.5 ounce New York strip steak and gave my expected arrival time. When I walked in the door, I was told that my main course was just about ready.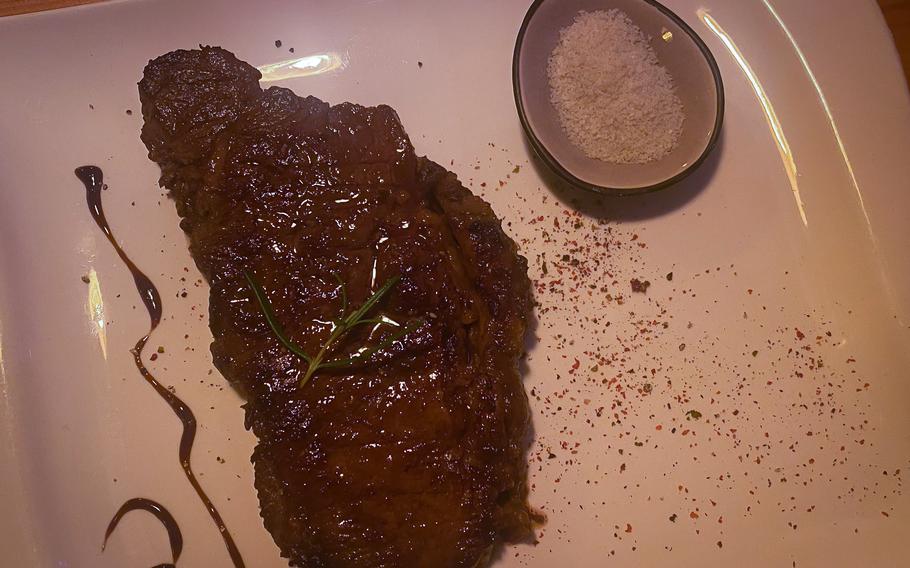 And a fine hunk of meat it was. I liberally sprinkled it with grains of the salt served in a small bowl.
Chacarero's choices for side dishes lack a lot of, well, choice, and the restrictions of my gluten-free diet didn't help. For the birthday meal, I went with the sauteed potatoes, which hit the spot and were well-prepared.
I also asked if I could order the fried egg but have it scrambled instead. That was not possible, I was told. So meat and potatoes it was.
The second time, the side dish situation was even more dire. I asked for rice and sauteed potatoes, but neither was available. A seasonal salad with vinaigrette ended up being the only accompaniment to my steak.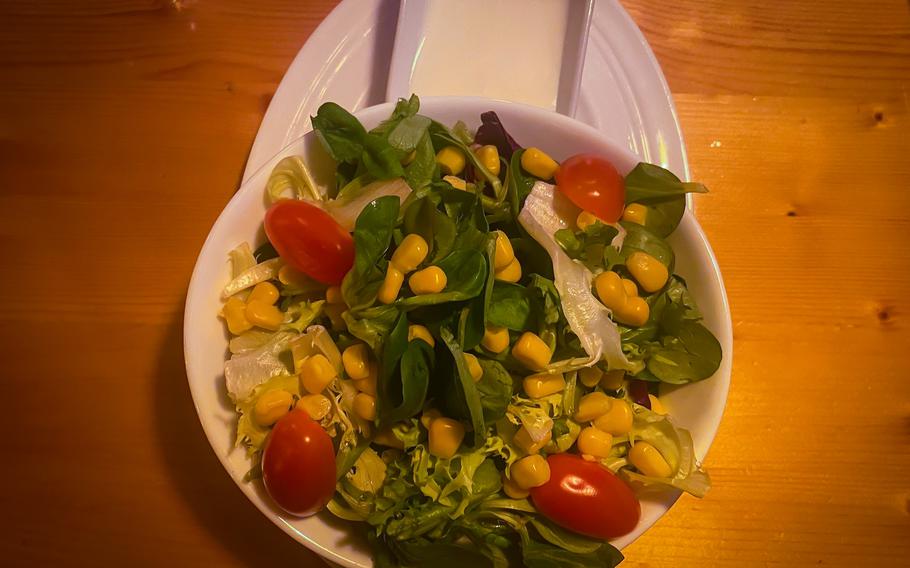 I decided to splurge for dessert and test my theory that indulging my sweet tooth would offset the disappointment of unexpected side dish scarcity. Hypothesis confirmed.
My choice was dulce de leche. I was expecting it to be something akin to custard, based on my association with the name, but instead I was served a bowl of dulce de leche ice cream. Only later did I notice that on the menu, it is listed under the heading "ice cream."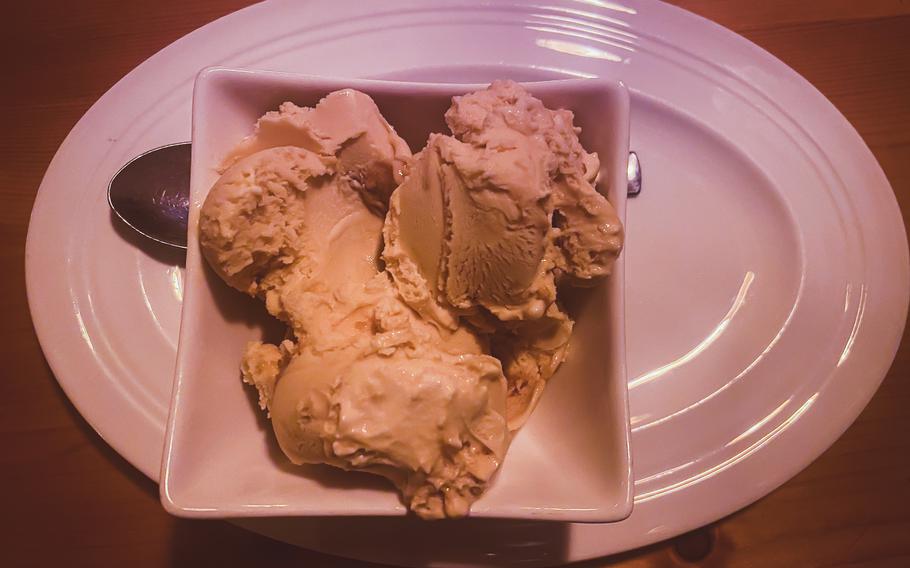 Despite the surprise, I enjoyed it. And besides, kvetching about things that qualify as delightfully sweet strikes me as the culinary equivalent of Grampa Simpson shouting at clouds.
The nature of the food served at Chacarero will likely entail a rather sizable dent in the wallet. But there are less pricey options, such as steak sandwiches and empanadas.
If my experience is any indication, though, you get what you pay for there. It's good food for the money, and the atmosphere is warm and welcoming.
Chacarero is owned by a Dutchman who is married to a Chilean, so that nuance helps distinguish the place from more common Argentine or Brazilian meat-centered restaurants.
From the owner on down, the staffers are personable. And thanks in part to Chacarero, Chile has more than secured its place on my globetrotter bucket list.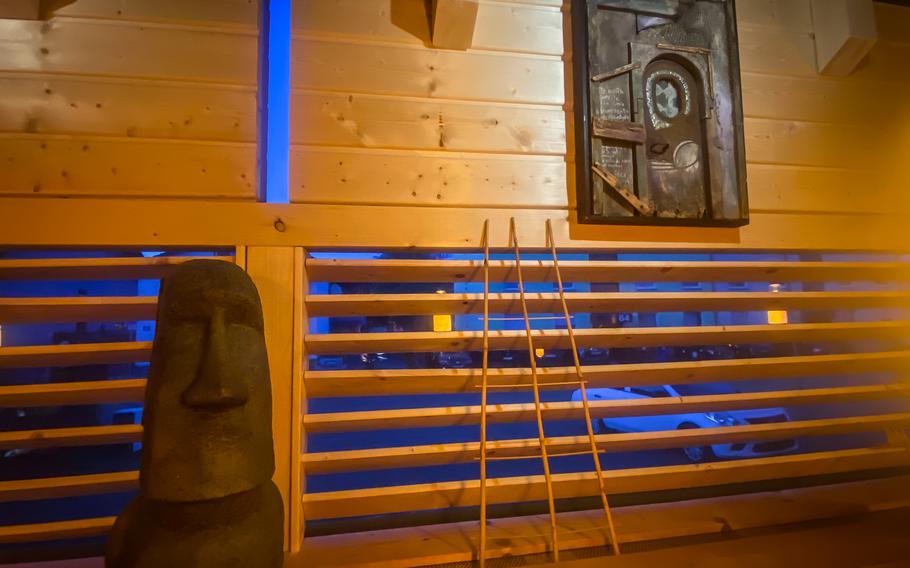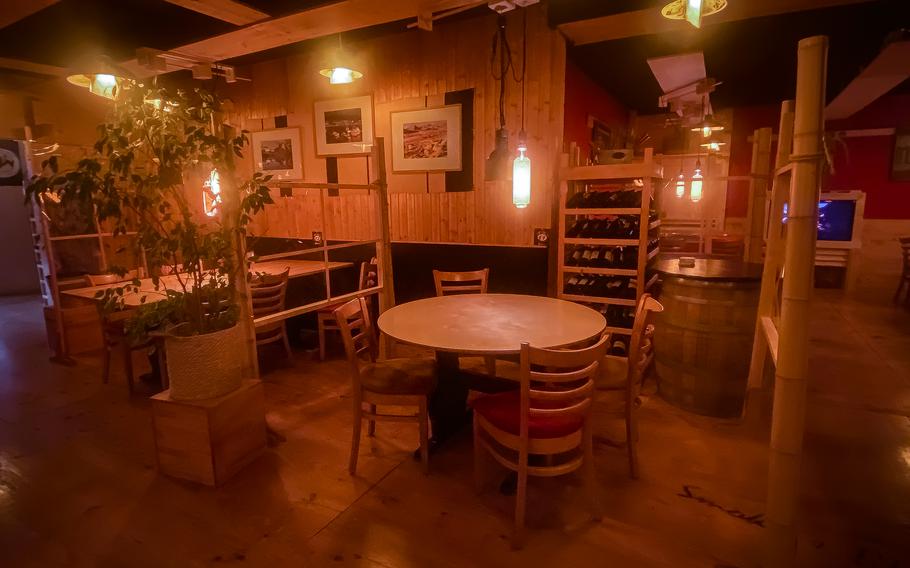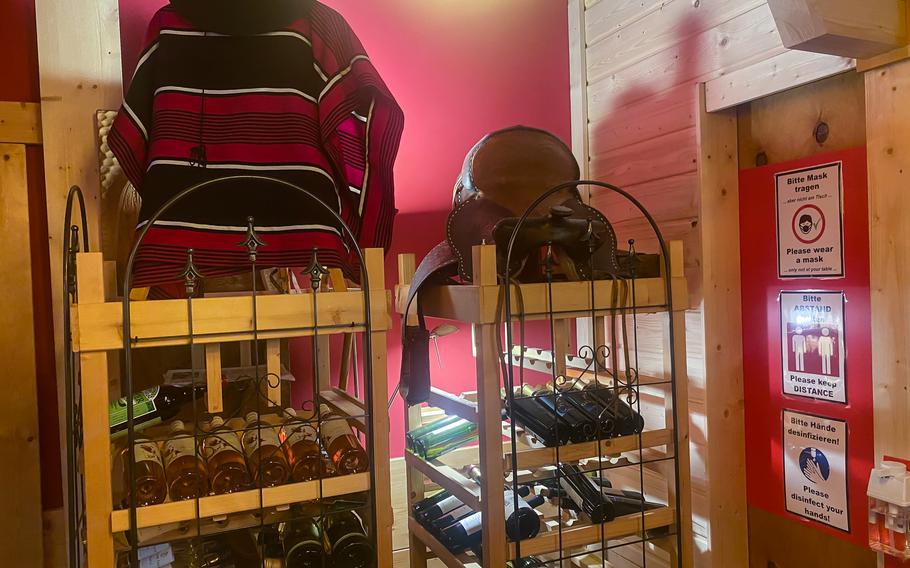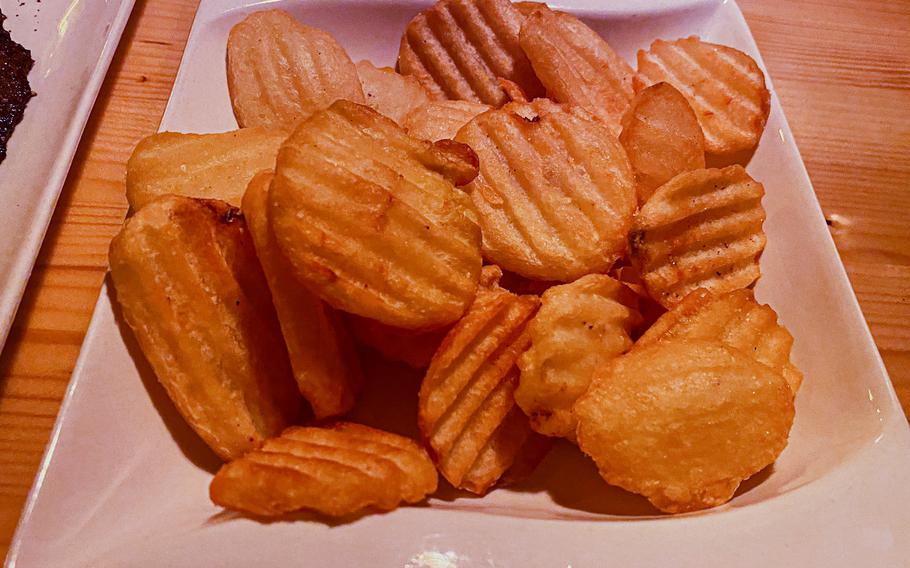 Chacarero
Address: Weilerbacherstrasse 63, Kaiserslautern, Germany
Hours: Tuesday, 5-9 p.m.; Friday and Saturday, 5-10 p.m.; closed Monday, Wednesday, Thursday and Sunday. Reservations and steak orders are taken by phone starting at 11 a.m. daily.
Cost: Steak prices range from 22 euros for the 5.6 ounce Chacarero special to 109 euros for the 17.6 ounce ribeye special. Call ahead to find out what cuts and sizes are available. Steak sandwiches, 15-27 euros; empanadas, 11-15 euros; Kids' menu items range from 8 to 14 euros.
Information: 0631-7500-9222; https://www.chacarero.eu; info@chacarero.eu
---
---
---
---