Taj meh-al: food flaws not covered up by charms of Indian eatery in Naples
By
Stars and Stripes
April 14, 2022
---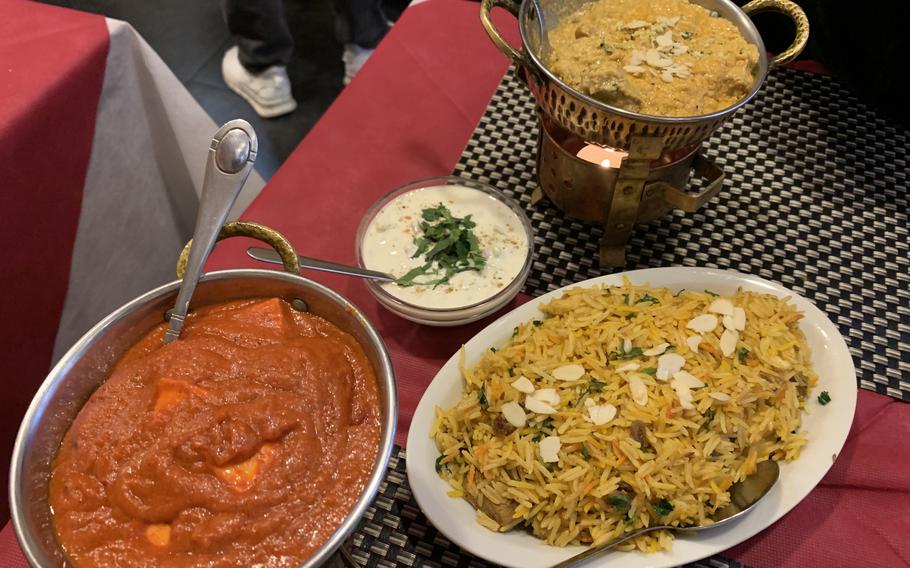 The experience at Taj Mahal Ristorante Indiano in Naples can be summed up in one word: meh.
Casual observation will tell you that eating at the restaurant won't be an immersion in haute cuisine, but hole-in-the-wall joints often yield some of the best culinary memories. Sadly, Taj Mahal isn't among them.
Situated in the Quartieri Spagnoli neighborhood, the eatery includes a small indoor dining room, outdoor seating and a walk-up/to-go option. One of the few pluses of the place is that the staff is friendly, efficient and accommodating.
The dining room is decorated with India-themed murals on one side, posters on the other side and a giant photo of the Taj Mahal at the back. Insider tip: A secret door on the back wall leads to the bathroom.
On a recent visit, a friend and I ordered vegetable and chicken samosas and fritters called onion bhaji pakora to start.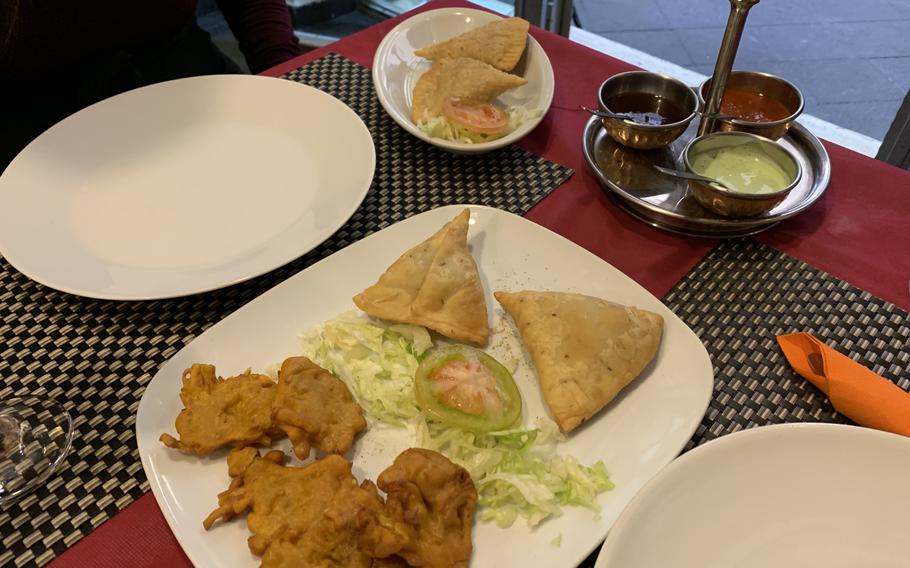 The vegetable samosas contained mostly potato, with no other vegetables visible. They had a slight cumin-curry flavor, while their chicken counterparts were dry and flavorless.
Overall, the samosas were a poor pretender of those I've tasted at other Indian restaurants. The fritters too were a disappointment. I couldn't see any onion or taste its flavor in the greasy pieces, which had a slight currylike essence.
More promising were the butter paneer and dal makhani main dishes. The former featured a rich tomato sauce with just the right amount of spiciness.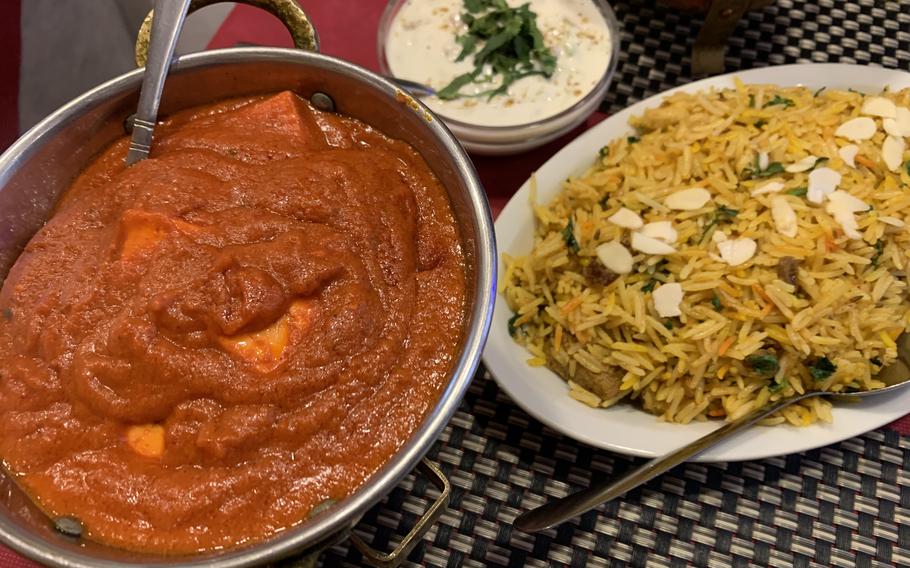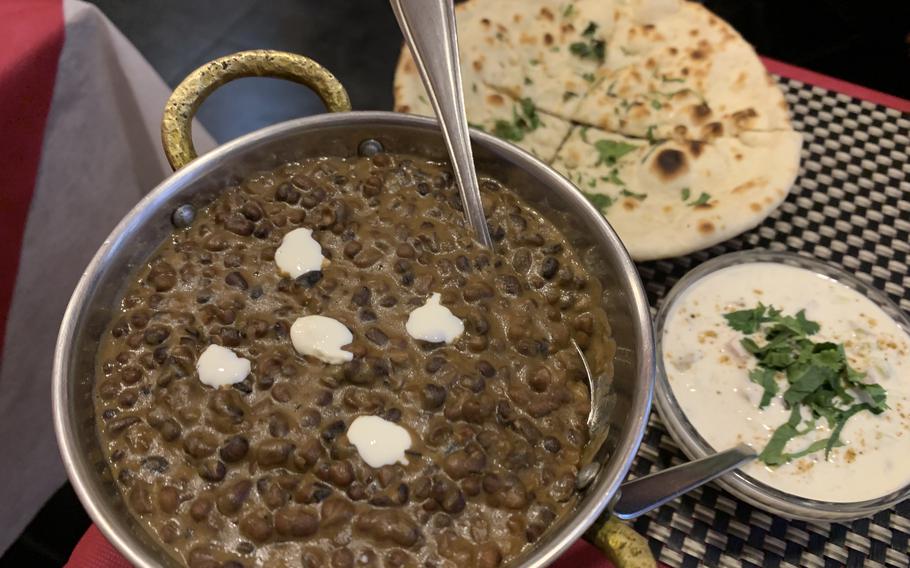 But the paneer cheese was cut into thin slices about the size of Scrabble tiles rather than the half-inch-square chunks commonly found in Indian dishes. There just wasn't enough substance to the entree.
Easily the best item on the table was the dal, which featured cooked black lentils expertly seasoned with onion, garlic, red chili, garam masala and other ingredients. It was rich, thick and perfect for scooping up with naan flatbread.
For me, naan is critical when eating Indian food. It must be piping hot with a crispy bottom but chewy and sturdy enough to allow me to scrape up every last bit of a delicious sauce.
Here again, Taj Mahal missed the mark. The small, lunch plate-sized discs were too thick and not as crispy as they should have been, leaving the impression they were undercooked. An onion-and-cheese variation, which should have been flavorful, was bland.
Two meat dishes, chicken shahi korma and gosht biryani rice with mutton, were equally unimpressive. The meat in both was dry, chewy and nearly tasteless.
The sauce in the korma was delicious with a strong coconut flavor. But crunchy, hard seeds in the biryani made it unenjoyable for my meat-eating companion.
Taj Mahal isn't inexpensive, either. Dinner for two, without alcohol, was 71 euros. Admittedly, we tried many dishes and had plenty of leftovers to take home, but overall, the meal was underwhelming.
While Taj Mahal has good service, fun decor and a convenient location, it's the food that matters. And its many deficiencies on that score make a return trip hard to justify.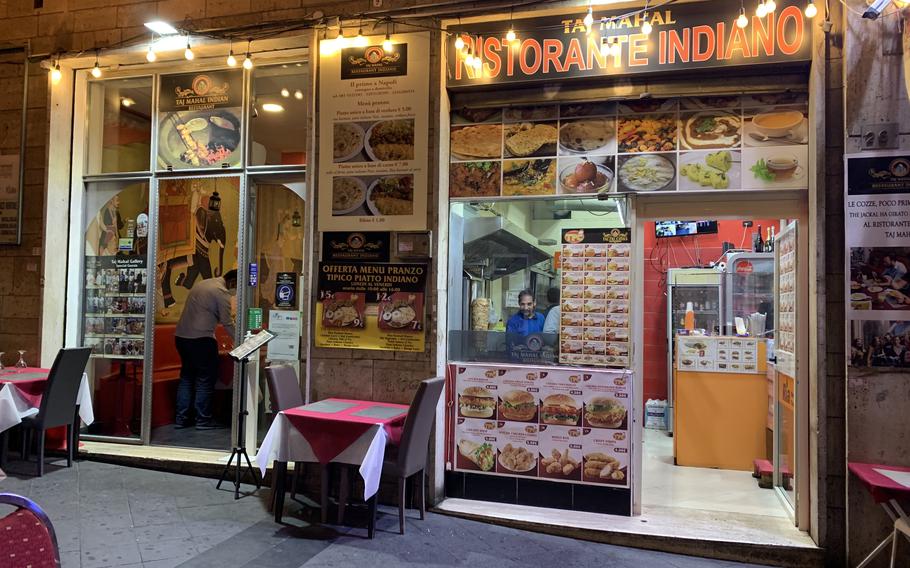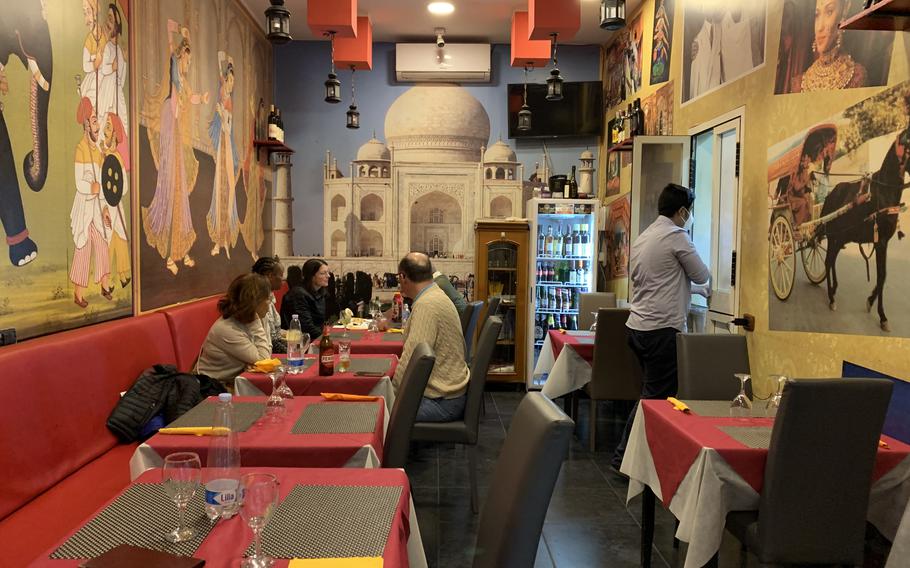 Taj Mahal
Address: Via San Giacomo 25, Naples, Italy
Information: Phone: +39 320-352-0399; online: facebook.com/ristoranteindianonapoli1
Hours: Seven days a week, 10 a.m.-midnight; dine-in, takeaway and delivery options
Prices: appetizers, 3-7 euros; main dishes, 7-10 euros; tandoori barbecue, 5-18 euros; and desserts, 3-4 euros
---
---
---
---