The roast was late, but Waxy's Irish pub in Frankfurt more than satisfies
By
Stars and Stripes
March 31, 2022
---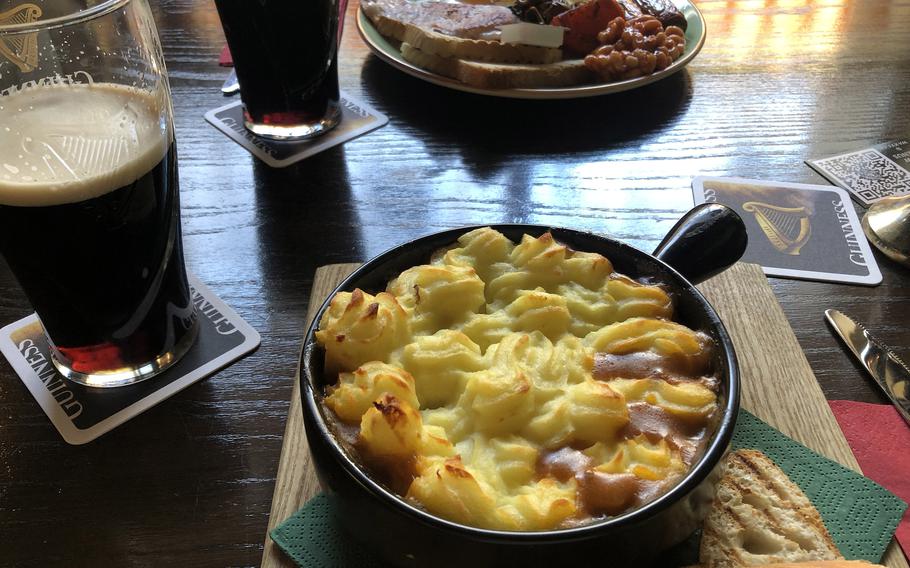 The cook must be a rugby fan.
It was early Sunday afternoon at Waxy's Irish Pub in Frankfurt, Germany. We had come for the Sunday roast and the traditional Irish breakfast.
No roast, yet. Matches for the Six Nations Championship had been played Saturday and it had been a busy, late night, our server said. You can't hurry a roast, unless you enjoy the texture of shoe leather.
The dish was a Sunday special, along with the Irish breakfast served on weekends, and the main reason we were sitting at an Irish pub in the middle of the day.
My wife ordered the breakfast. I examined the menu for a replacement, settling on a seasonal special, the traditional homemade cottage pie.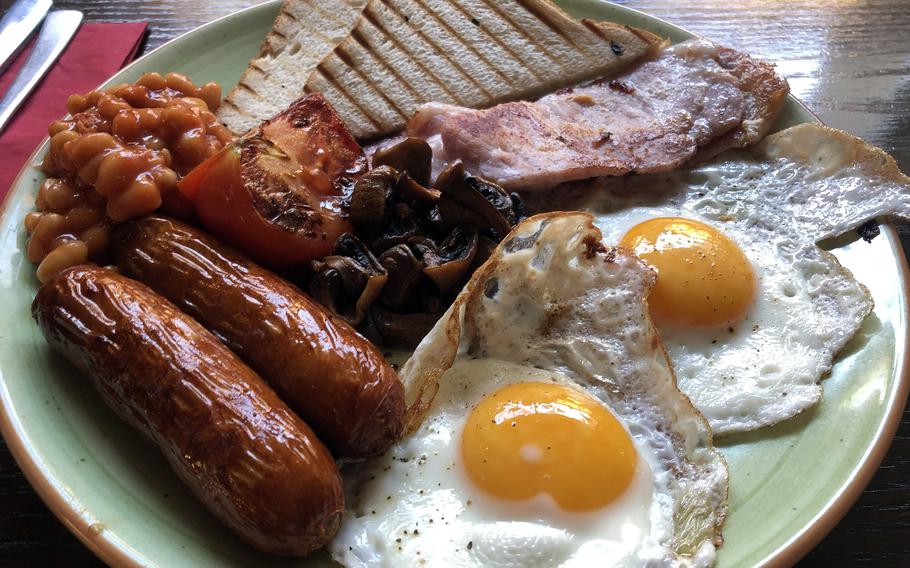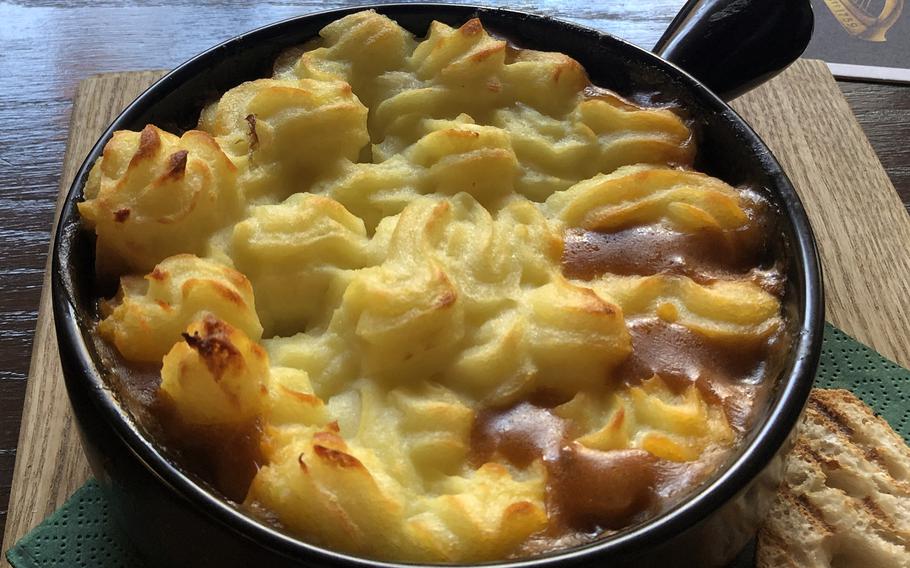 Other choices could have been wings as a starter, or a variety of burgers, including a vegetarian version, fish and chips, barbecue ribs, beef and Guinness pie or sausage and mash as the main.
Waxy's, just around the corner from the stock exchange in downtown Frankfurt, is probably more like a pub you would find in Dublin rather than somewhere on Ireland's Galway Bay.
It's roomy and its many televisions show a variety of sports. But its dark wood and leather upholstery still give it a sort of cozy pub feeling.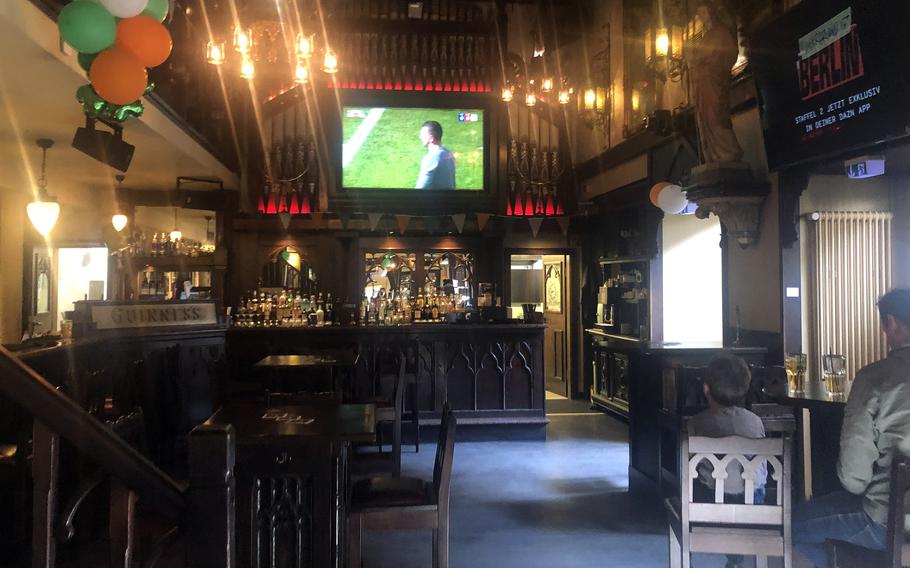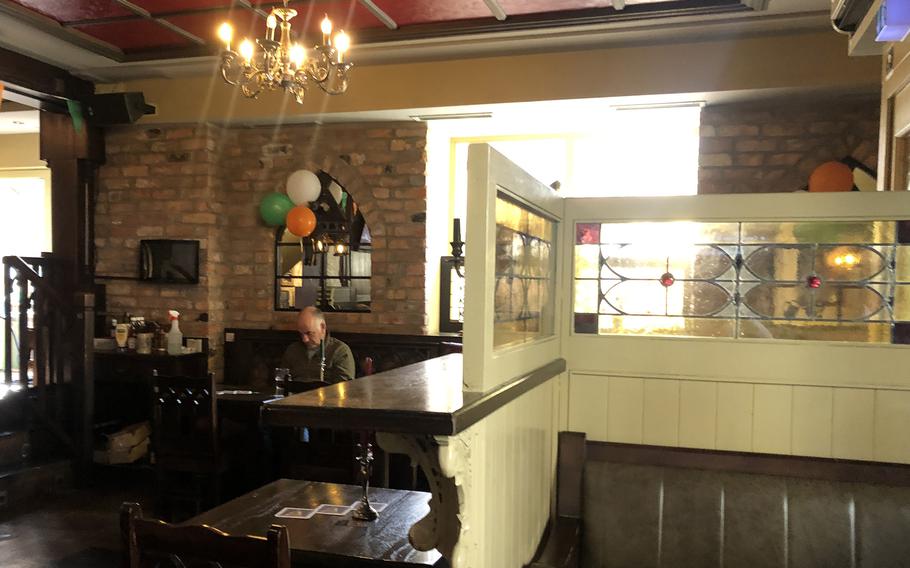 We sipped Guinness Irish stouts while we waited for the food. They have a couple of Irish and German beers on tap and more choices by the bottle. They also have a great selection of Irish whiskeys to choose from, but they are, in my opinion, a tad pricey. And there are plenty of alcohol-free alternatives.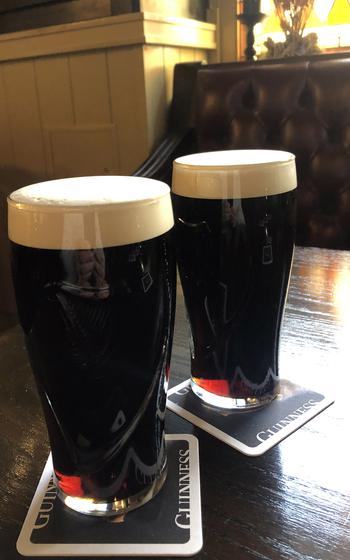 The food arrived and it looked and smelled delicious. The Irish breakfast came with two eggs, two Irish sausages, bacon, baked beans, sautéed mushrooms, grilled tomato and toast with butter. The cottage pie was a casserole of ground Irish beef, onions, celery and carrots, in a gravy and red wine sauce, topped with mashed potatoes, served with toasted bread and butter.
And it tasted delicious, too.
In some ways, an Irish breakfast isn't that much different than an American one. But Irish bacon is like Canadian bacon, rather than the strips you get in the U.S. And the spicy sausages were larger than the American variety. Scrumptious would be the perfect description.
Halfway through the pie, the roast was long forgotten. It was utterly delectable. The red wine gravy the beef was cooked in was zesty and the mashed potatoes on top were creamy but crunchy from baking in the oven. It was one of those dishes that you just don't quite want to finish because it tastes so good.
There was no room for dessert, but they do have triple chocolate cake and an ice cream sundae on the menu.
The only gripe I had with Waxy's was – besides no Sunday roast – that Irish butter was supposed to come with the toast and bread. But it was German.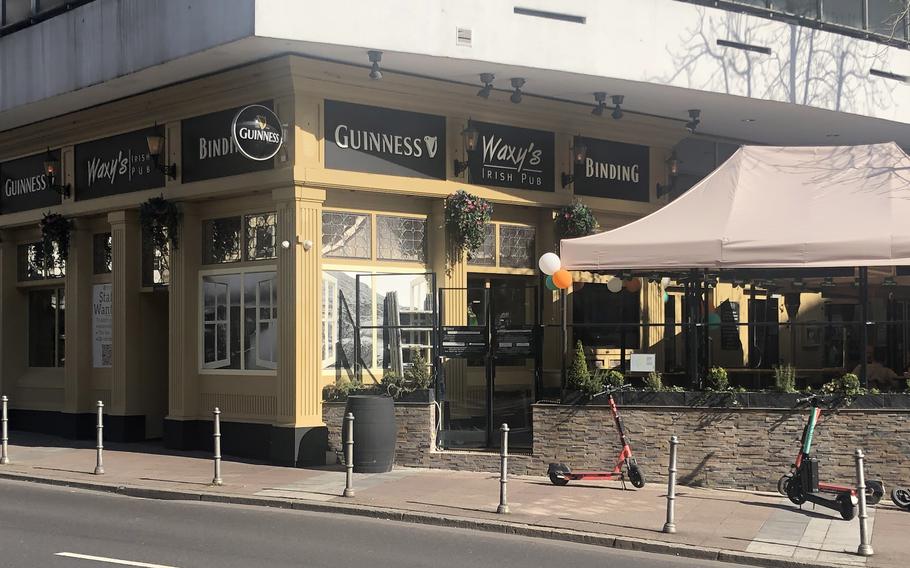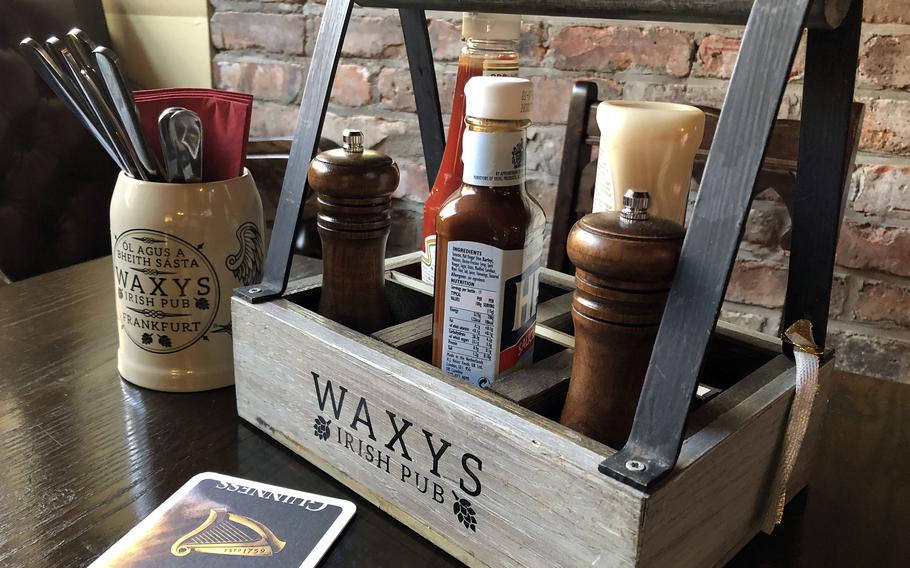 Waxy's
Location: Taubenstrasse 11, 60313 Frankfurt am Main. Near the stock exchange. Closest parking garage is "Boerse." Closest subway stops are Eschenheimer Turm and Hauptwache.
Hours: Opens at 5 p.m. Monday through Friday and at noon Saturday and Sunday. Closes at midnight Sunday to Thursday and around 3 a.m. Friday and Saturday.
Dress: Casual
English menu: yes
Prices: They range from 8.50 euros for five wings to 18.50 euros for the Sunday roast. Most expensive food item is a bucket of 15 wings for 21.50 euros. A half-liter of Guinness costs 6.50 euros. The most expensive thing on the menu, besides a bottle of Moet & Chardon champagne for 89 euros, is a shot of Middleton Very Rare Irish whiskey for 27 euros.
Information: Reservations, sports TV schedule and menu online at waxys.de.
---
---
---
---