Ido gets Korea's flavors right
By
Stars and Stripes
March 24, 2022
---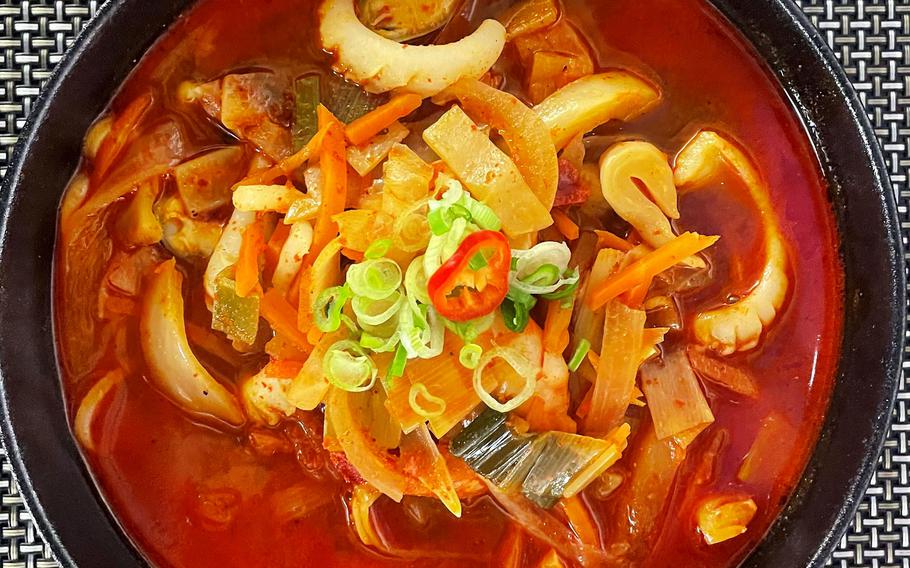 The restaurant offerings between the city centers of Wiesbaden and Frankfurt sometimes give the impression that human survival is dependent on pizza and doner kebabs.
While some of those kebabs are pretty good, there is some diversity along the way, if you look carefully.
Ido, a Korean restaurant in the town of Sulzbach, is a welcome part of that.
Having sampled food from all parts of South Korea during my time there, I had big expectations for the restaurant, and it did not disappoint.
Korean food is best known for the red chili pepper and garlic punch it brings to any number of dishes, especially the most common style of cabbage kimchi. But just as there are hundreds of varieties of kimchi, Korean flavors range from sweet to spicy to savory, and often more than that at the same time.
We visited Ido after some our Korean friends recommended it highly. Upon walking in, the restaurant's modernish decor and large dining room made a good impression.
We sat down to a menu with more than 10 appetizers and 20-plus main courses. The drink menu is small but has both German and Korean offerings.
For starters, my dining companion and I ordered the kimchi pancakes and fried dumplings. Both appetizers were served with a dip made with soy sauce, sesame oil and minced onions. The kimchi pancakes were some of the best I have ever eaten.
For the main course, I ordered the gochugaru, a spicy noodle soup with shrimp, mussels and squid. It also had plenty of onions, peppers and cabbage.
There was a light pepper oil on top of the soup to ensure spiciness. Although the dish was very spicy, the kick was still a notch or two below fire hydrant-inducing.
My companion ordered chunjang, a black bean paste-based sauce, served over wheat noodles with pork and vegetables. It was a visually striking selection; when mixed, the dish turned pure black.
The flavors were just as dramatic, thanks to the earthiness of the black bean sauce, which imparted a succulent blend of savoriness with a hint of spice.
The main courses were served with side dishes, as is the norm in South Korea. Ido's sides had the occasional Western-inspired twist. They included a form of hash browns that was cooked in an egg batter, deep-fried broccoli, kimchi, a tofu-and-potato fritter, raw onions and daikon radish slices.
The prices are reasonable and the portions are ample. We received polite, attentive service from the restaurant staffers, who speak German, English and Korean.
Both my companion and I enjoyed our experience at Ido, and I would happily go there again. Maybe it'll be for the Korean barbecue next time.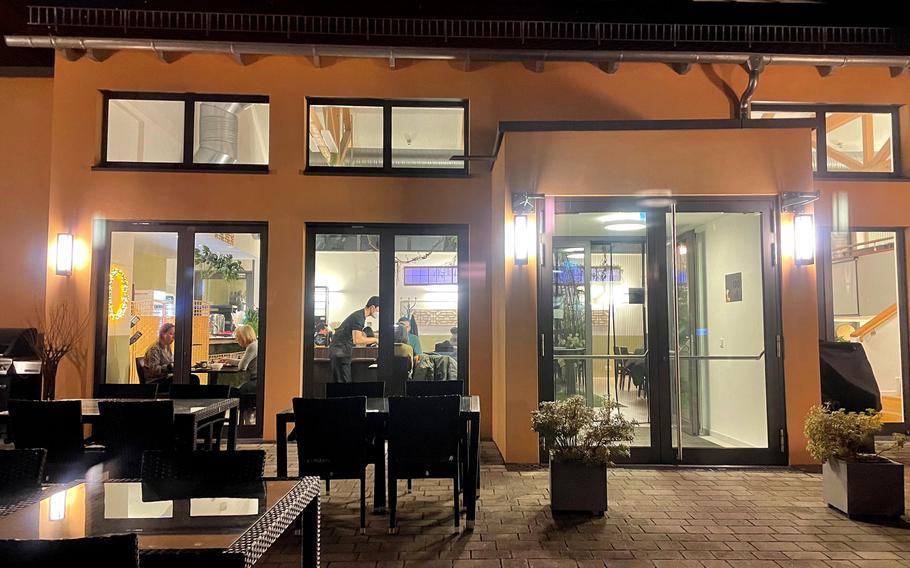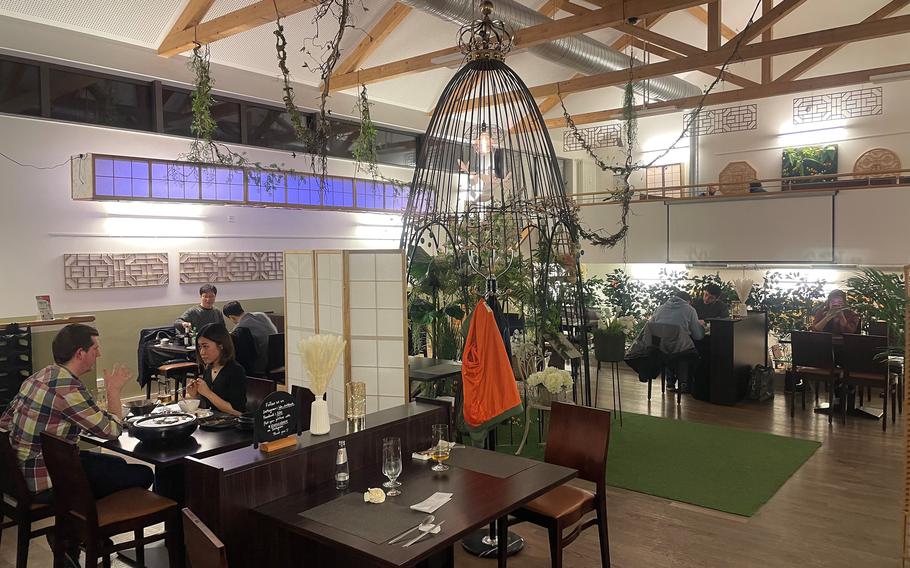 Ido
Address: Cretzschmarstrabe 6a, 65843 Sulzbach, Germany. It's about a 30-minute drive from U.S. Army Garrison Wiesbaden.
Hours: Monday noon to 2:30 p.m. and 6 p.m. to 10:30 p.m., Tuesday and Wednesday noon to 2:30 p.m. and 5:30 p.m. to 11:30 p.m., Thursday and Saturday noon to 2:30 p.m. and 5:30 p.m. to 11:30 p.m., Fridays noon to 2:30 p.m. and 5:30 p.m to 11 p.m. Closed Sunday.
Prices: About 15-20 euros for most meals.
Menu: Hangul (Korean) and German with English descriptions.
Information: Email; idosulzbach@gmail.com; Phone: 0619-6767-2250; Online: facebook.com/idosulzbach
---
---
---
---