Newmarket's Hmmburger corners the market on burger bliss
By
Stars and Stripes
March 17, 2022
---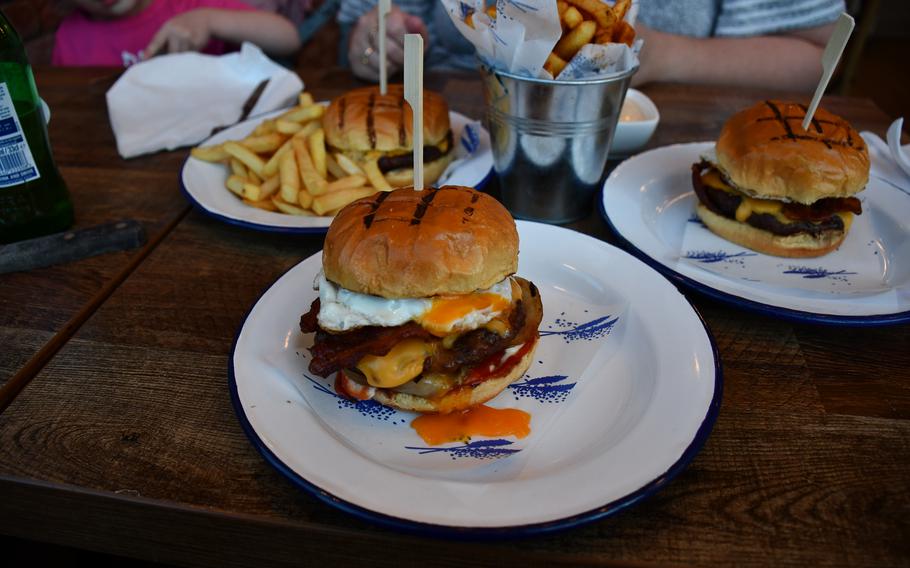 There are times when a burger craving graduates beyond fast food.
Thankfully, Newmarket has a restaurant for such occasions, and it's only 12-15 minutes from RAF Lakenheath and Mildenhall.
Just off High Street, Hmmburger has been open since 2017. It is right next to the clock tower, an architectural nuance common to many U.K. cities that for me is among the charms of British urban living.
The entryway was a little tight for my 7-month-old son's stroller, but we managed. The window at the table where we were seated afforded us a fine vantage point for people-watching and gazing at the clock tower.
The wife and I ordered the brunch burger, which consists of prime beef, American cheese, smoked bacon, a fried egg, onions, ketchup and mayo. We also ordered my 4-year-old daughter a kid's cheeseburger.
Americans in England, take note: Be sure to order streaky bacon, as that is how the Brits refer to the kind of bacon we're used to. English bacon is more akin to Canadian bacon, and that is not everyone's cup of tea.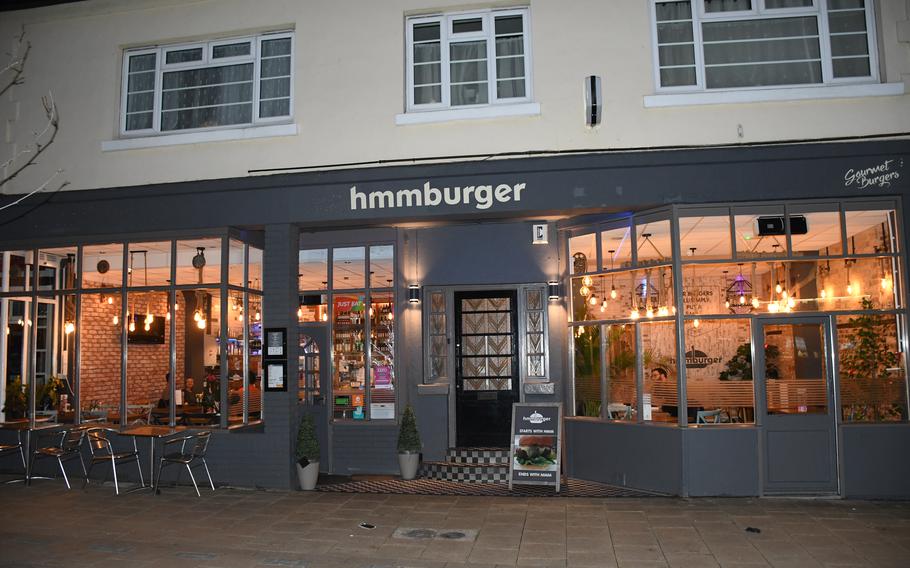 It was nice to see the food cooked to order, reassuring me that there weren't any precooked meals or reheated foods in this restaurant. After about a 10-minute wait, our food was ready.
The burger was simply outstanding. The flavor and the seasoning of the patty was unlike anything I had ever had in a burger. There was a bit of a peppery kick to it and the spices made each bite superb.
Credit for the unique taste belongs to the restaurant's Turkish owner, Mehmet Yamak, who has been living in the U.K. for 29 years. He first came to the country in 1993 to study economics and international relations in London. He also landed his first job, which was at none other than Burger King.
Having a head for business, he opened a cafe in Colchester in 1996. His love for burgers gave rise to the Newmarket eatery two decades later.
"This was a new idea," Yamak said. "In the old days, you only ever saw a kebab shop, fish and chips and pubs, but you never saw a burger place aside from fast food."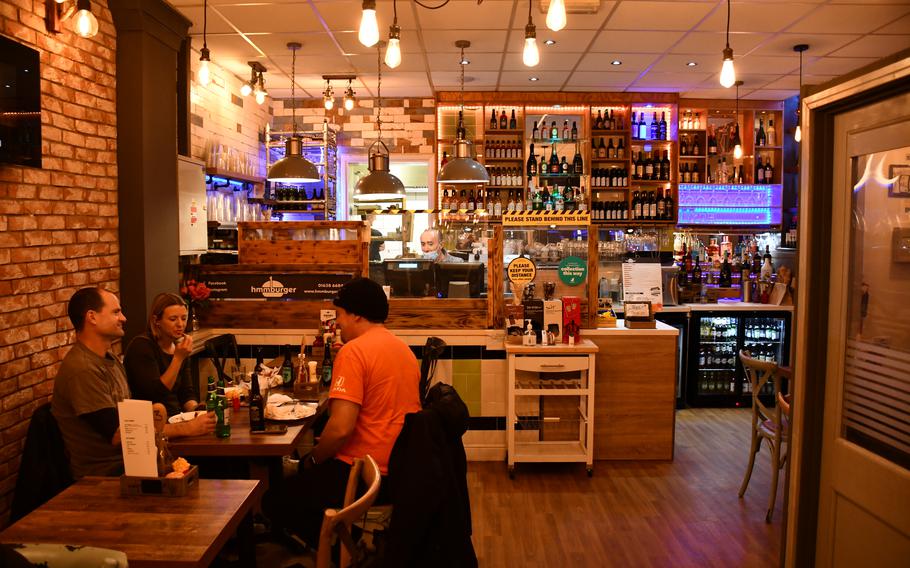 He said he's had much success in Newmarket and loves getting to know many of his restaurant patrons.
"One of the first customers I ever had still brings his family to this day," he continued. "I remember he even called me the first time he ate here and said 'Don't change a thing. Your food is delicious.'"
That's a sentiment my family and I share wholeheartedly. So naturally, we couldn't help but splurge further to top off the tasty dinner.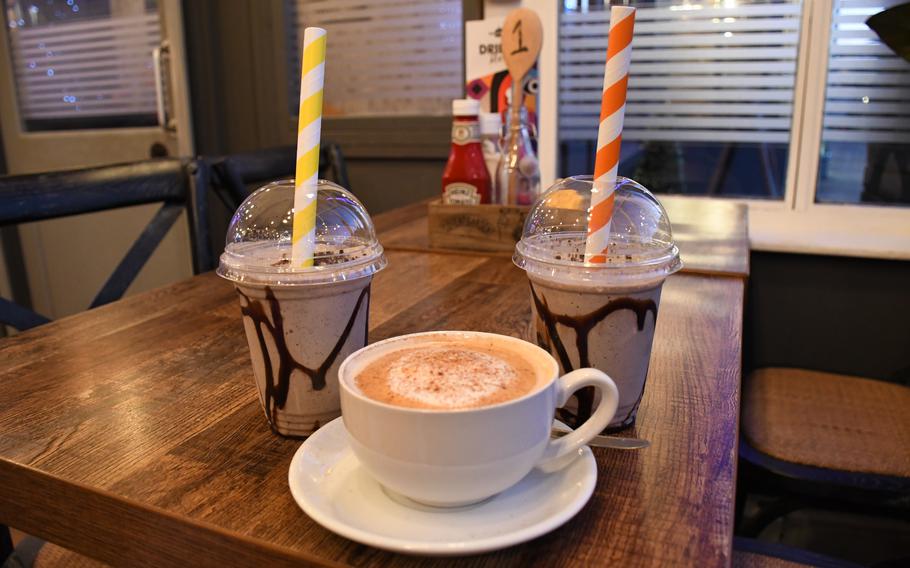 For dessert, we all had Oreo milkshakes, which were incredible. I finished with a cappuccino because I'm a dad and need all the energy I can get.
In case any hesitancy remains about this place's burger bona fides, just take Hmmburger's slogan to heart: "First you go 'Hmm.' And then you go 'Mmmmm.'"
Hmmburger
Address: 3 High Street, Newmarket, CB8 8LX, England
Hours: Monday through Saturday, 12- 9:30 p.m.; Sunday, 12-9 p.m.
Prices: Burgers range from 6.95 to 11.45 pounds; children's menu, 4.95 to 5.95 pounds; fries, onion rings and coleslaw range from 2.85 to 3.85 pounds; shakes and desserts range from 2.45 to 6.35 pounds; drinks, 1.95 to 2.85 pounds
Information: hmmburger.co.uk or on Facebook at facebook.com/hmmburgernewmarket
---
---
---
---